Make another version of Fried Rice for my Samurai as dinner tonight. This is my Eat Happy Live Healthy EHLH 健康愉食 version, Cabbage & Shirasu Fried Rice.
Preparation: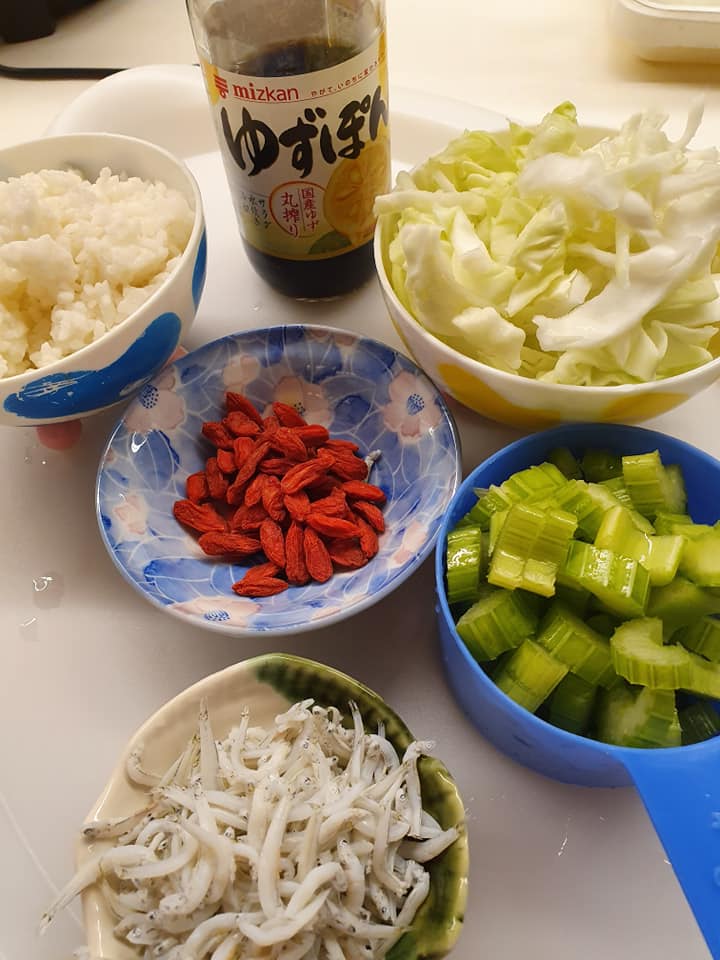 For ingredients, I have 1 bowl (300ml capacity) of overnight Rice, 1 TBS Sunflower Oil, 1 cup of shredded Cabbage, 1 cup of cut Celery, 3 TBS Shirasu (Mini WhiteBaits), 2 TBS Goji Berries and 3 TBS Mizkan brand YuzuPon (Citrus flavoured Dipping/Cooking Sauce).
Cooking: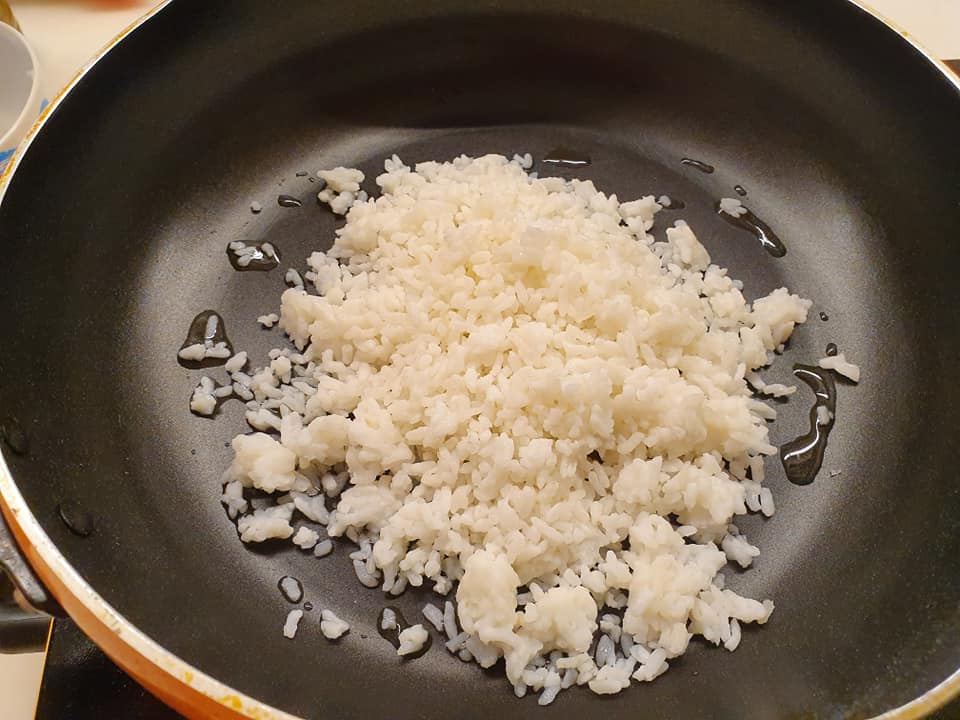 First heat up a Pan with Sunflower Oil, drop in Rice to stir fry for 3 mins.
Then add in Cabbage to toss with the Rice for 3 mins.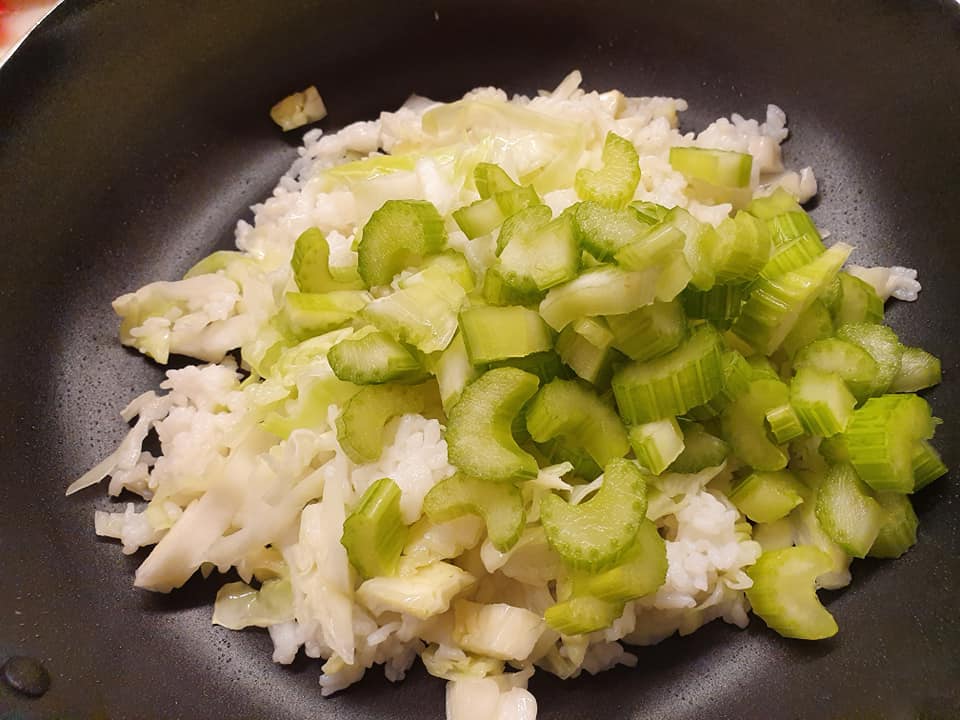 Then add in Celery and toss together for 2 minutes till the fragrance is released.
Add in 3 TBS *Mizkan YuzuPon.
Finally, add in Shirasu and Goji Berries. When they are heated through and well combined, turn off heat and ready to serve. Cabbage & Shirasu Fried Rice is done.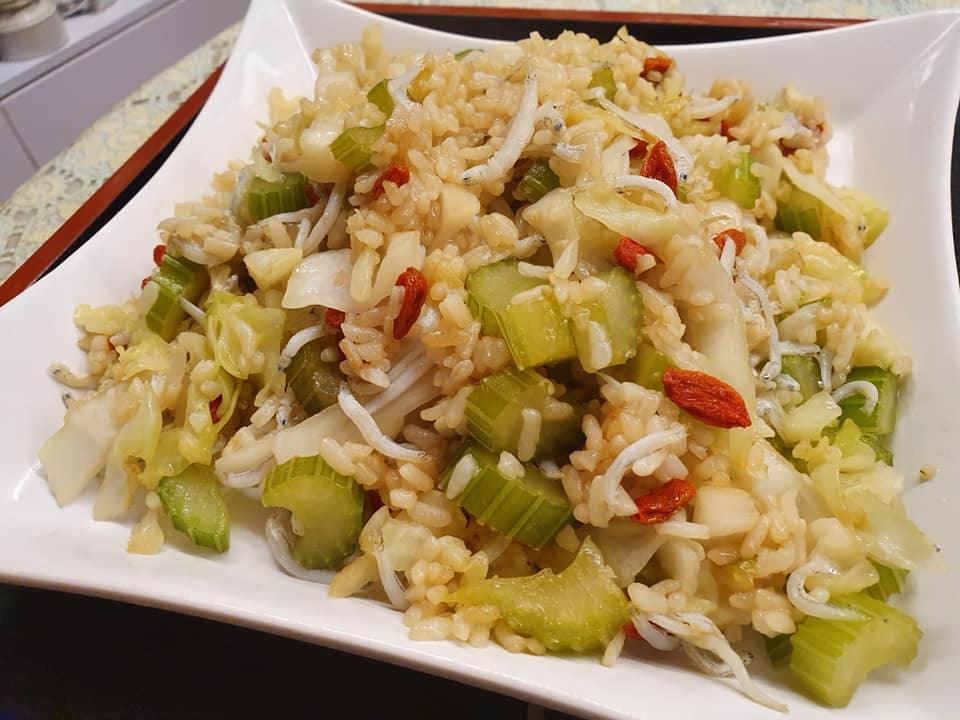 A nutritional balanced meal is ready for my Samurai. My little way of showing my love to him through my cooking.
#EatHappyLiveHealthy健康愉食
#EHLH
#CatherinaHosoiLifestyle
#CreatorNRoleModelOfEHLH
#CulinaryHobbyClass
#RecipesDevelopmentConsultancy