Blessed Tuesday. Got up very late and having my late Breakfast or Brunch now with a cup of Horlick. Making You Tiow (Chinese Cruller) with a twist today.
Preparation:
I have 1/4 cut of You Tiow 油条 (Chinese Cruller), which I scissor cut to rings. As you know, You Tiow comes in pairs and about 12 inches long. I always cut them to 6 inches and freeze it in freezer to be ready for anytime cooking.

I also have 1 Egg, 1 TBS Goji Berries and 1 TBS Butter.
Cooking:
Heat up a small pan with Butter and pan fried You Tiow both side.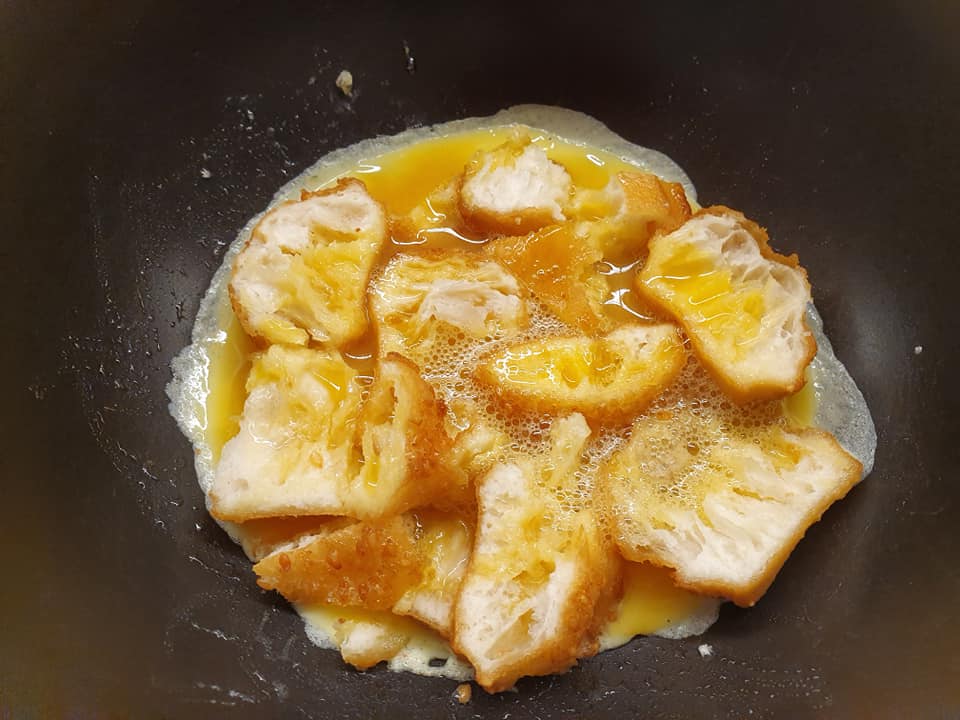 Then beat up 1 Egg with a pinch of Himalayan Pink Salt and drop on top of You Tiow.
Lastly, sprinkle Goji Berries over. When the egg starts to set, cover with a glass lid, turn heat to low till the egg is completely set.
Off heat and transfer to a plate to serve. You Tiow with a twist is done. My nice way to start my day.
#EatHappyLiveHealthy健康愉食  
#EHLH  
#CatherinaHosoiLifestyle 
#CreatorNRoleModelOfEHLH
#CulinaryHobbyClass 
#RecipesDevelopmentConsultancy