Serving my Pressure Cooked Stewed Pig Leg with Mushrooms & Red Dates with Mee Suah 面线 (Flour Vermicelli) & Luffa as our dinner. Yummy!
Preparation:
I first marinate 1.3Kg Pig Leg chopped to big pieces with 2 TBS Salt, a few dashes of Pepper, 2 TBS Sugar, 2 TBS Thick Caramelised Dark Soya Sauce, 3 TBS Hua Tiow Wine 花雕酒 for 30 mins.
Meantime soak 12 Dried Mushrooms, remove stems when Mushrooms are softened. (keep the soaking liquid for cooking later). Remove skin from 2 big heads of Garlic, cut 3 Red Chillies to 2 pcs each. Also get ready 15 Red Dates with seeds removed.
Cooking: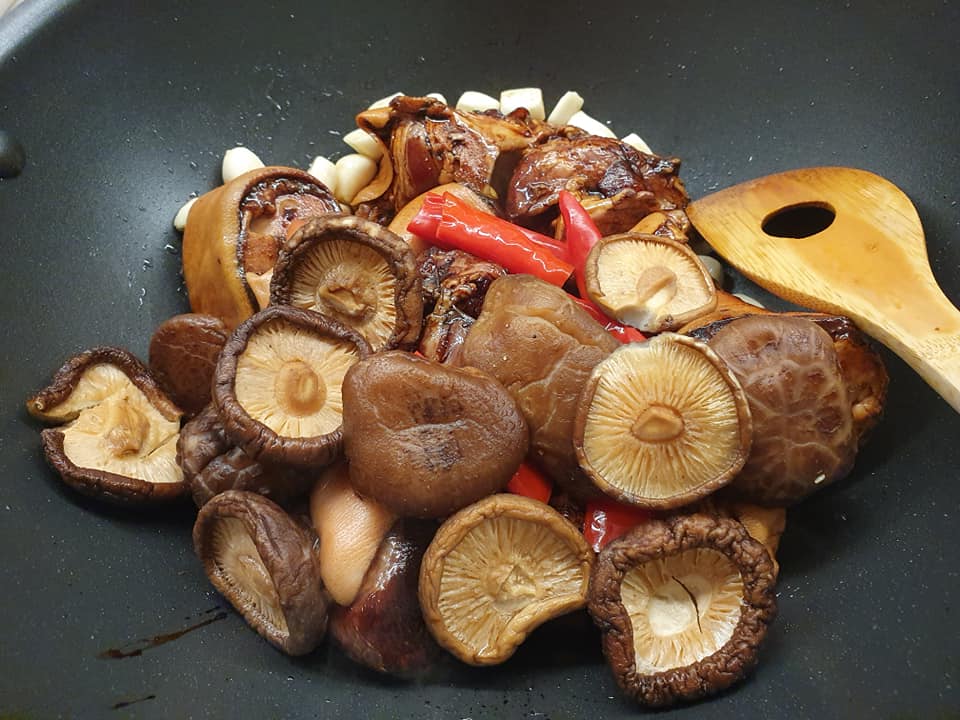 In a non stick wok heat up 2 TBS Sunflower Oil, drop in Garlic to saute till fragrant, then drop in the marinated Pig Leg, Mushrooms and Red Chillie to saute for 5 mins.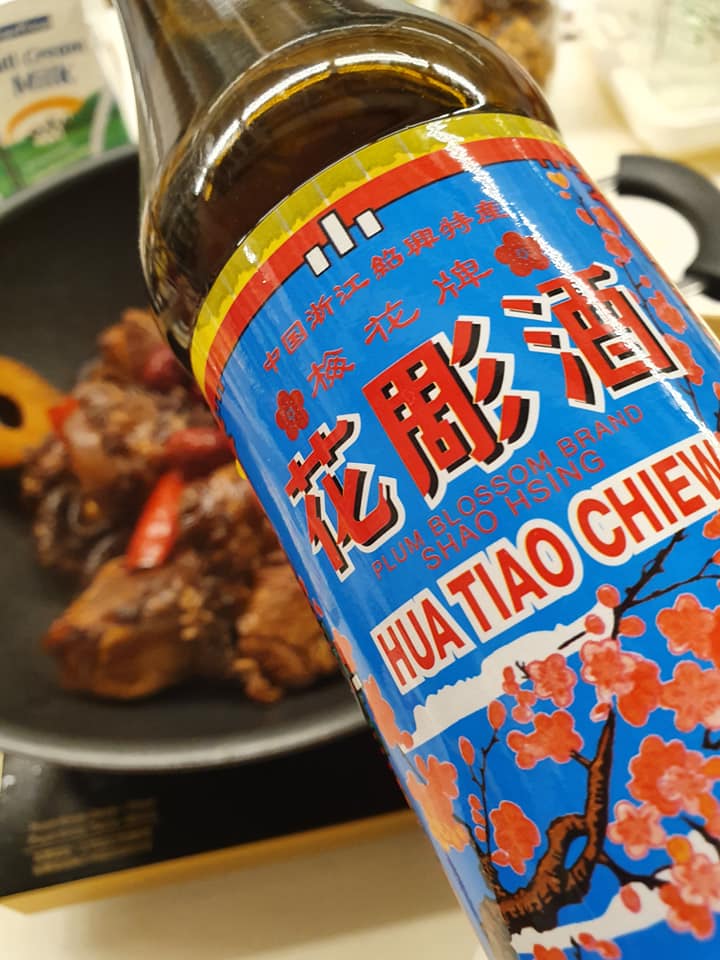 Drizzle in 3 more TBS Hua Teow Wine and toss well.
Transfer to an Electric Pressure Cooker, measure the marinade of Pig Leg in a measurement cup, top it up with the soaking liquid of Mushroom to make a total of 4 cups. Pour this liquid into the pressure cooker. Add in 15 Big Red Dates without seeds, cover the pressure cooker lid properly and set the button to 40 mins to cook.
When time is up release pressure totally before you open the lid. The Stew is ready.

Luffa & Mee Suah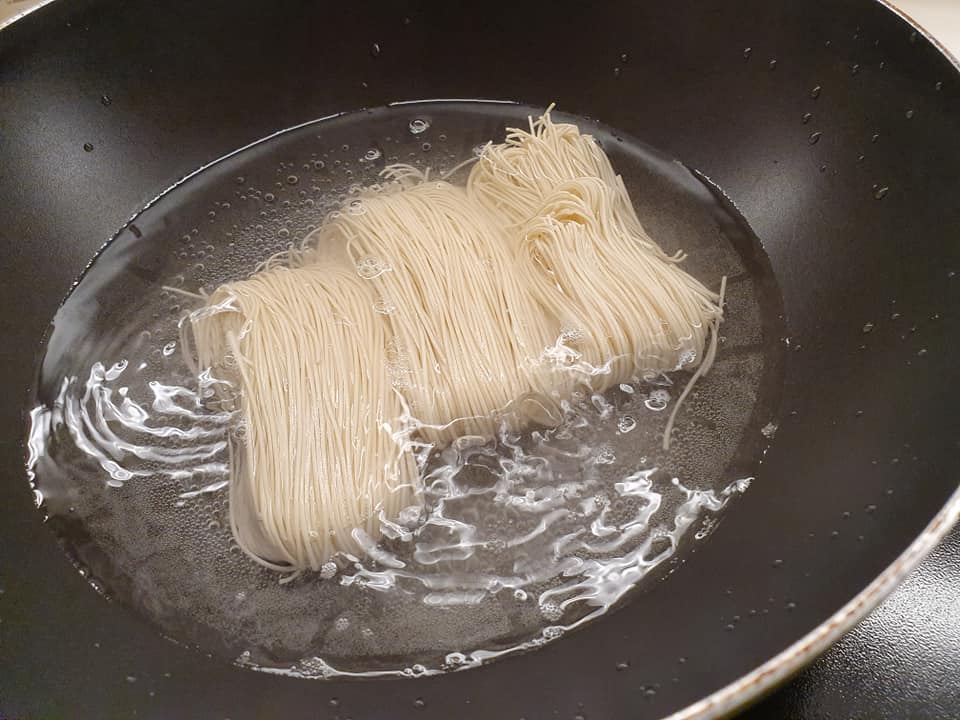 Remove hard skin from 2 big Luffa, cut to 2 inch long sections and cut to finger width. Bring 4 cups water to boil in a pot separately, add in 3 small bundles of Mee Suah (Flour Vermicelli) together with Luffa.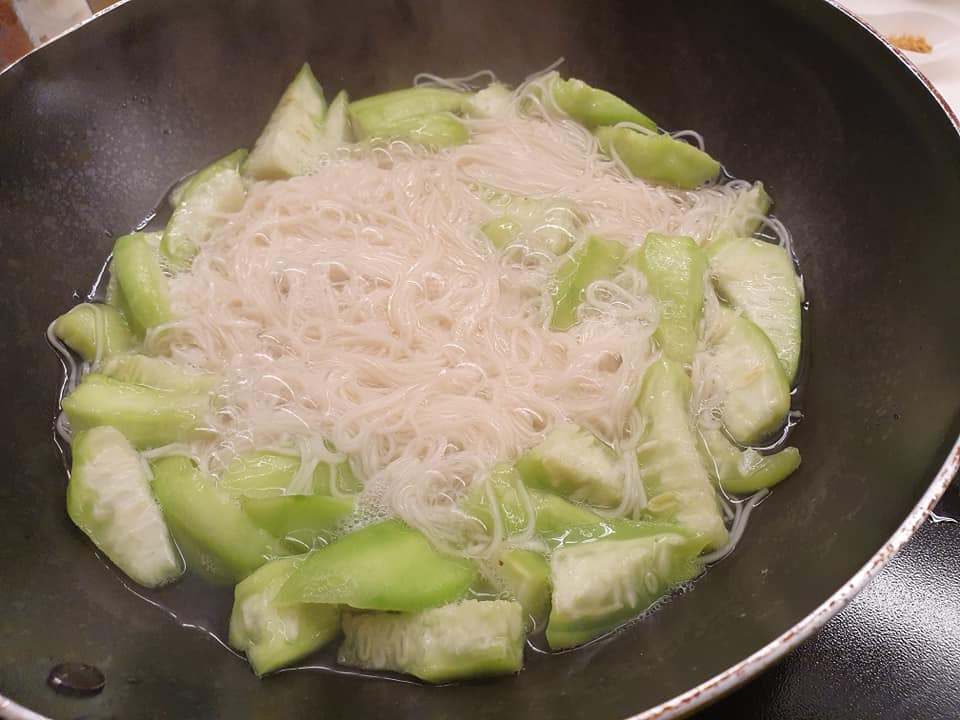 When they are cooked, drain away the water. Divide into 2 portions and keep in 2 big bowls.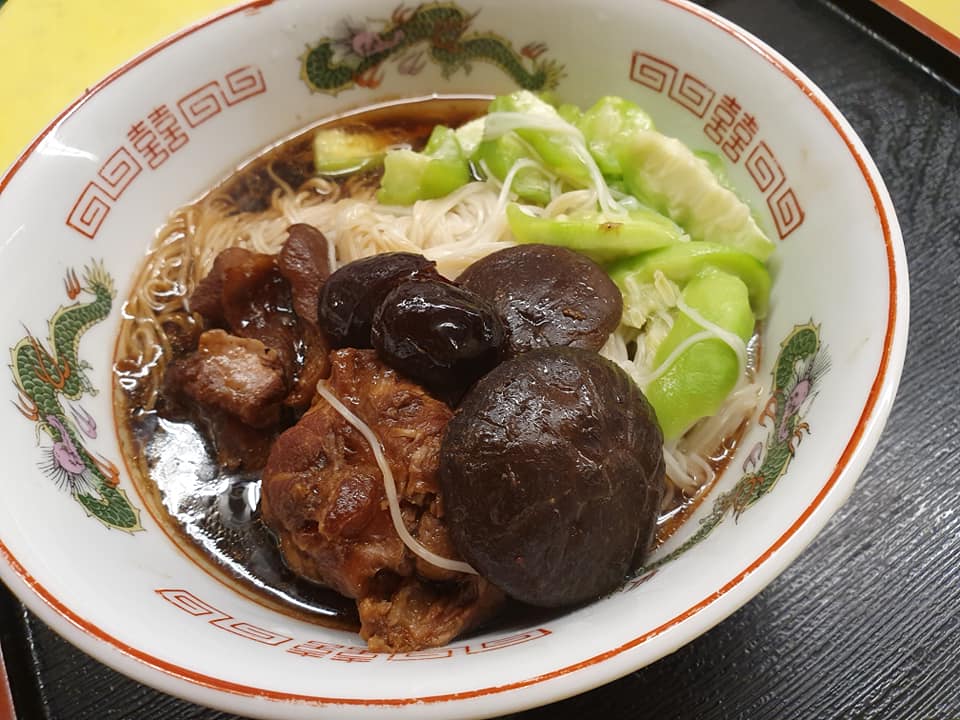 Top up with the Stew Pig Leg with Mushroom & Red Dates together with the sauce. It tastes so good. The remaining Stew can keep for next day to consume with rice.
#EatHappyLiveHealthy健康愉食
#EHLH
#CatherinaHosoiLifestyle
#CreatorNRoleModelOfEHLH
#CulinaryHobbyClass
#RecipesDevelopmentConsultancy