Borrowed from the idea of Indonesian celebration food, Nasi Tumpeng (the cone shaped Rice) I created this special Potato Tumpeng with Prawns, Traffic Light Capsicums and Pickled Mango mixed with my homemade Lemony Mayonnaise.
Preparation & Cooking:
First cut 700g Potatoes to dices and microwave for 8 mins till cooked.
While hot add in 1/2 tsp Himalayan Pink Salt, a dash of Pepper and 30g Salted Butter. Using presser to press to paste.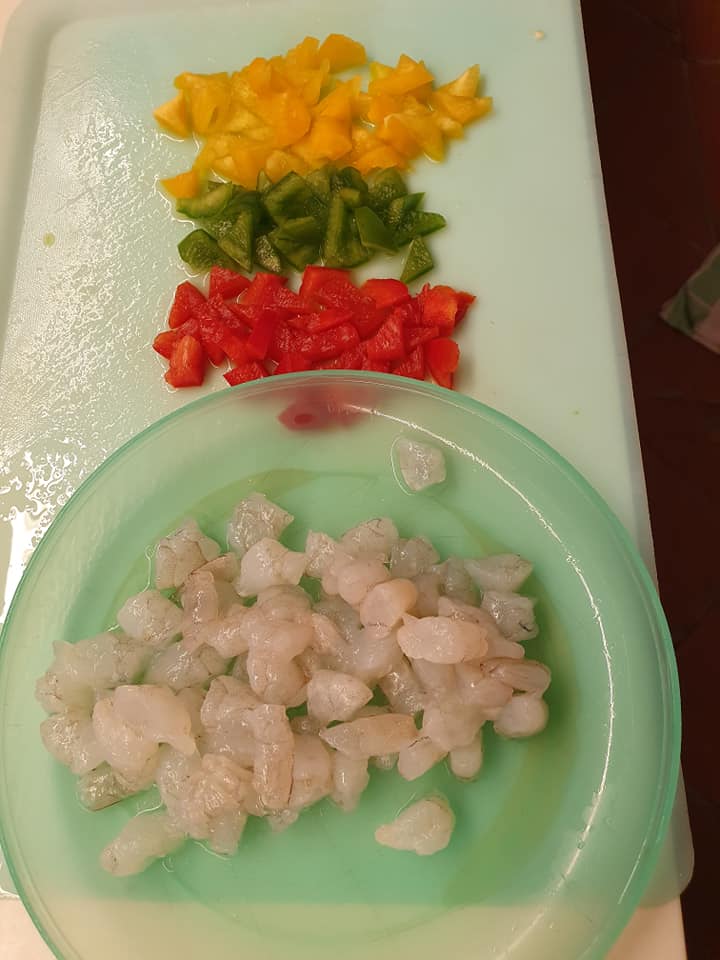 Remove shells and black veins from 16 medium sized Prawns, cut to 1cm length, season with 1/4 tsp salt and a little Pepper.
Next, cut half each from the 3 colors Capsicums to small diamond shapes.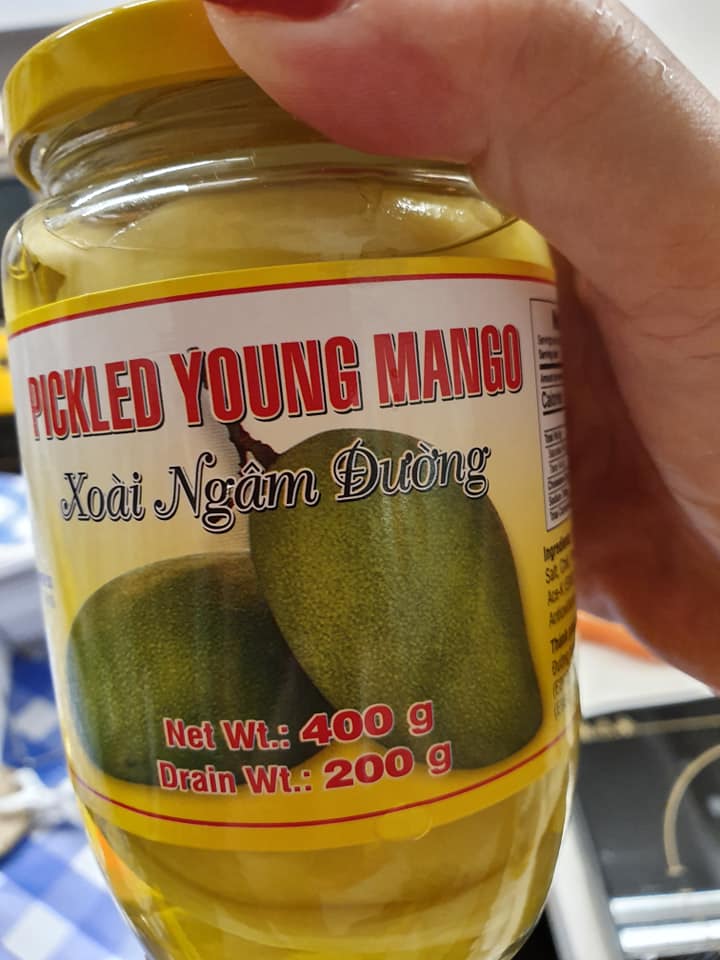 Get ready 80g pickled Mango and cut to small diamonds.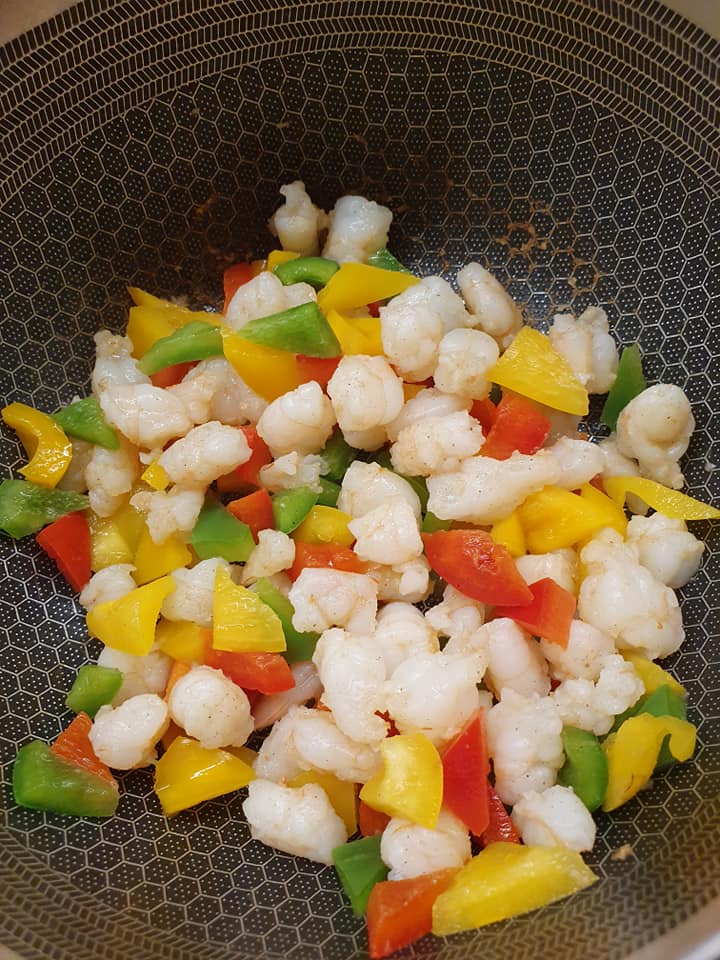 With 1 tsp Oil saute Prawns till cooked, add in Capsicums and saute for 1 min. Dish out to cool.
Meantime mix 2 TBS Condensed Milk with 3 TBS Mayonnaise and 2 TBS freshly squeezed Lemon Juice.
When the Potato Paste is completely cool, mix in the prepared Mayonnaise Mixture, toss in the cut pickled Mango and Prawn Capsicum mixture. Ready to serve.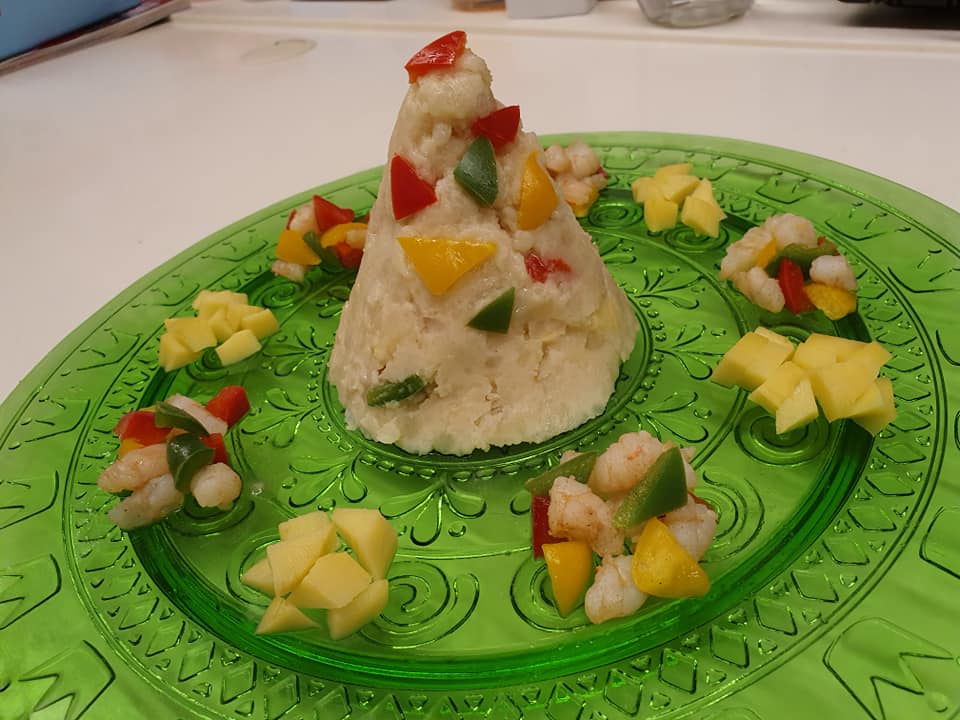 For plating, I use a cone mould to fill the POTATO TUMPENG and arrange nicely on a serving plate. Arrange some capsicum prawn mixture and pickled mango as garnishing on side. This portion can make 3 mini one pax sized Tumpeng.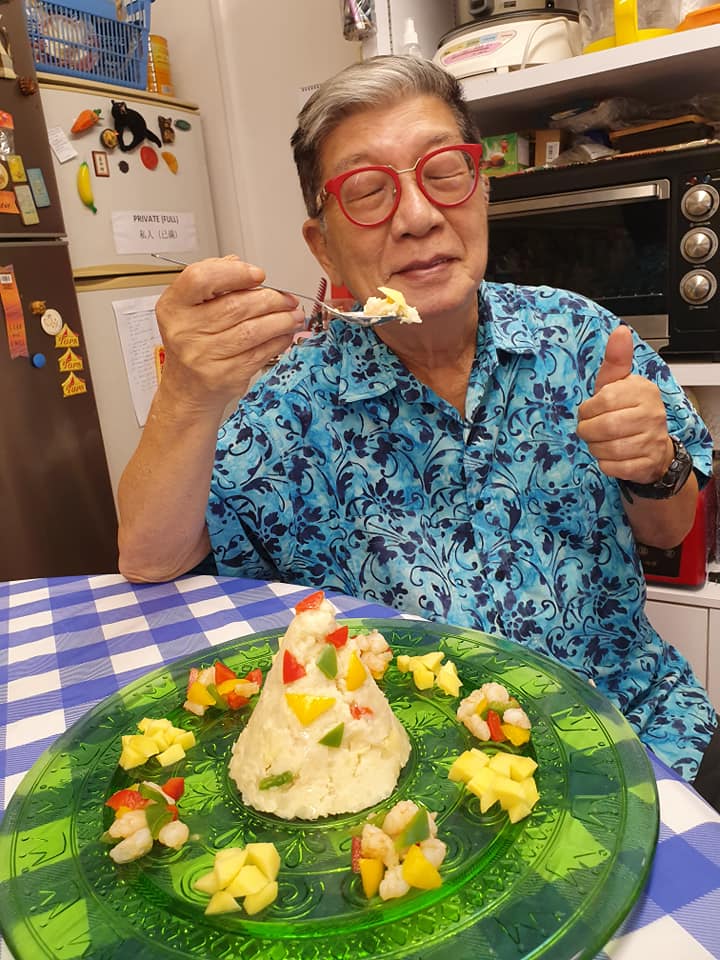 Showing you my beloved Samurai enjoying it.
Check my other recipes in my Blog@CatherinaHosoi.com
If you like my recipe, Please help to share out on your Facebook. Do explore this Blog@CatherinaHosoi.com for more ideas and interesting recipes.
Please subscribe to my BLOG www.CatherinaHosoi.com and get inspired to follow my Healthy Lifestyle and read all the Eat Happy Live Healthy健康愉食(EHLH) recipes that I created. Please also share out to your friends.
#EatHappyLiveHealthy健康愉食
#EHLH
#CatherinaHosoiLifestyle
#CreatorNRoleModeOfEHLH
#CulinaryHobbyClass
#RecipesDevelopmentConsultancy