Bought a duck. Created a new recipe known as MISO GOCHUJANG DUCK, using lots of Ginger Slices, Japanese Miso Paste and Korean Gochujang (Hot Pepper Paste). Yummy!
Preparation:
First, remove fat & skin of duck and divide into 2 parts.

One part with just bones, duck feet and wings to save up for making soup another day. The remaining meaty part of Duck I cut to pieces for cooking this Dish.
Next, cut a big ginger into slices, remove skin of 8 pips Garlic and deseed two Red Chillies and cut to half lengthwise. Also, prepare some Coriander roots for cooking.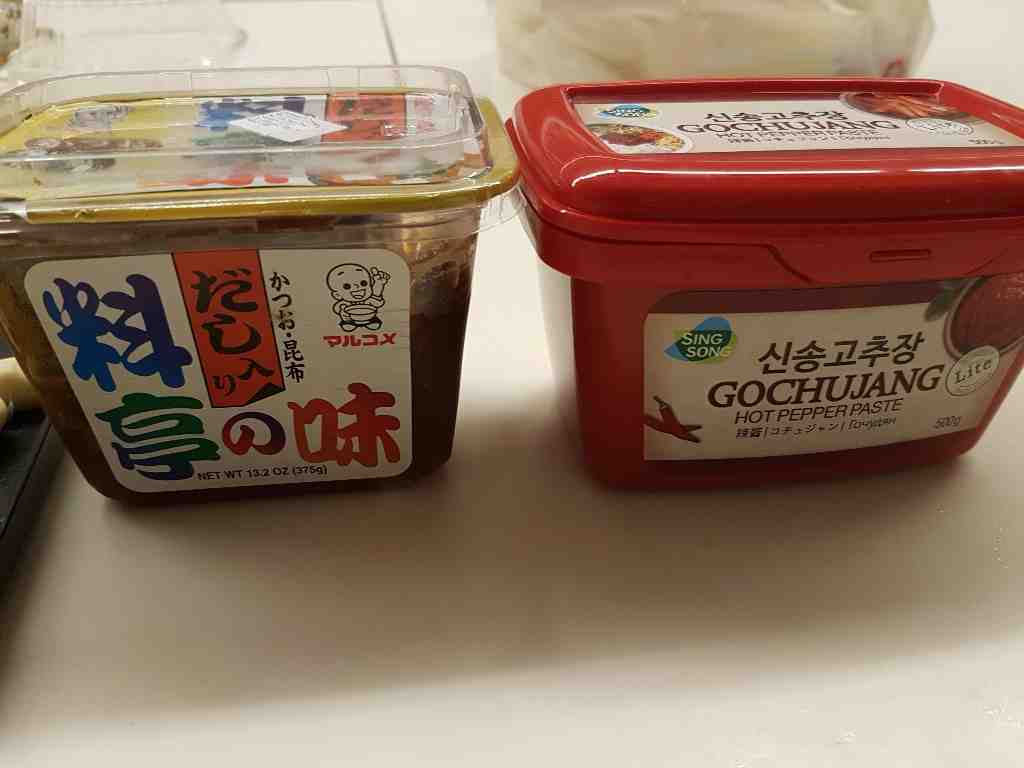 For seasoning, I have some Japanese Miso Paste, Korean Gochujang (Hot Pepper Paste), Sake, a little Himalayan Pink Salt, Sugar and Pepper.
Cooking:
First, using 1 TBS Oil, saute ginger slices, 8 whole garlic pips, Red Chillies and a small bunch of Coriander Roots in a wok.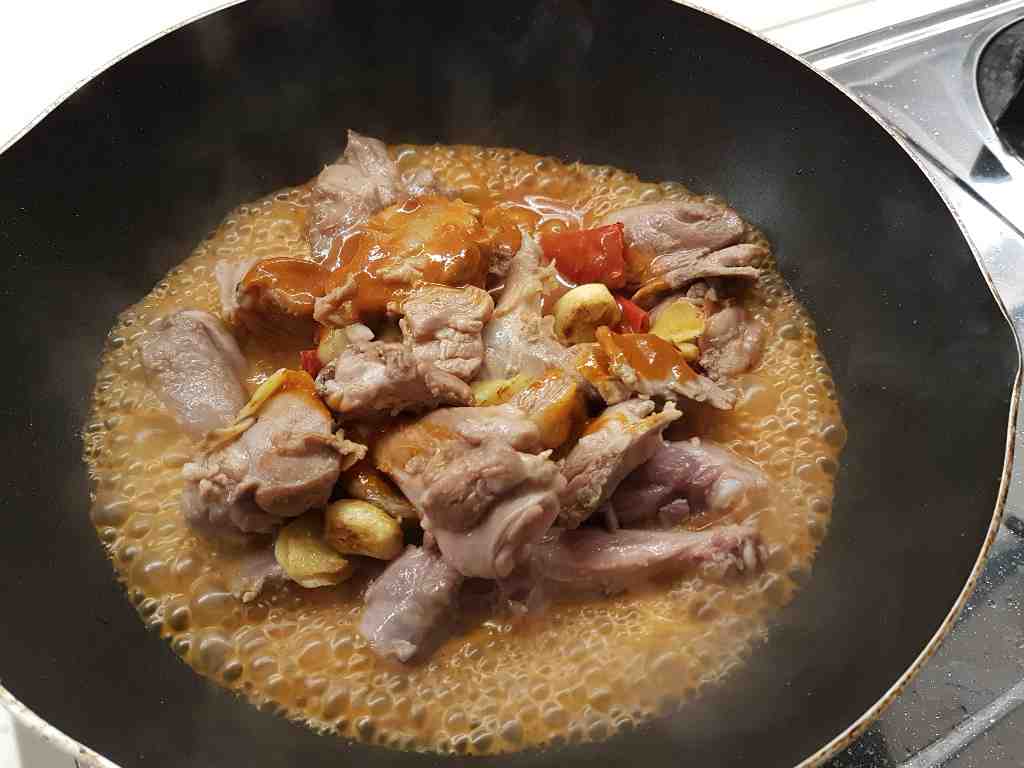 Than, add in Duck, Miso Gochujang mixture together with Sake, a little Himalayan Pink Salt, Sugar and Pepper.

Add in some water to boil. Cook till duck is cooked and tender.

Towards end of cooking add in some cut Orange Capsicum to heat through.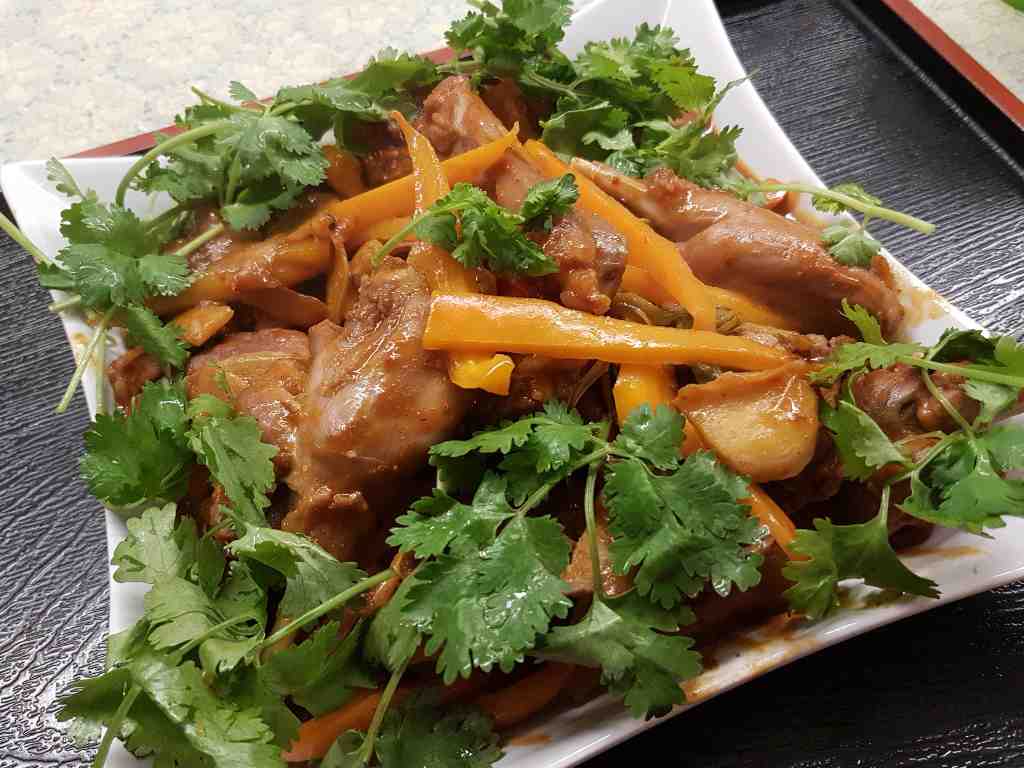 Dish up and garnish Miso Gochujang Duck with Coriander Leaves. A very delicious duck dish to serve with my Barley short grain rice. Yummy!
If you like my recipe, Please help to share out on your Facebook. Do explore this Blog@CatherinaHosoi.com for more ideas and interesting recipes.
Please subscribe to my BLOG www.CatherinaHosoi.com and get inspired to follow my Healthy Lifestyle and read all the Eat Happy Live Healthy健康愉食(EHLH) recipes that I created. Please also share out to your friends.
#GingerMisoGochujiangDuck
#CatherinaHosoiLifestyle
#EatHappyLiveHealthy健康愉食
#EHLH
#CreatorNRoleModelOfEHLH
#CulinaryHobbyClass
#RecipesDevelopmentConsultancy