Recipe sharing time from my home sweet home kitchen in Singapore. This is how I cooked 酱烧带鱼 Jiang Shao Dai Yu (Sauce Braised Ribbon Fish), one of my favourite dish.
Preparation:
For the Ribbon Fish:
I have 5 pcs 6 inches cut Ribbon Fish sections, seasoned with some Salt and Pepper for 15 mins, then coat with dry Cornstarch.
Pan fry Ribbon Fish with 4 TBS Sunflower Oil till crisp on the surface. Remove fish to a plate and save the remaining oil in the non stick fry pan.

For other ingredients:
Cut 1 Thumb sized Ginger to slices, cut the white Stems from Chinese Leek to 1 inch length, (we only need about 6 pcs) and cut 2 Red Chillies to big sections with seeds removed.
Cooking: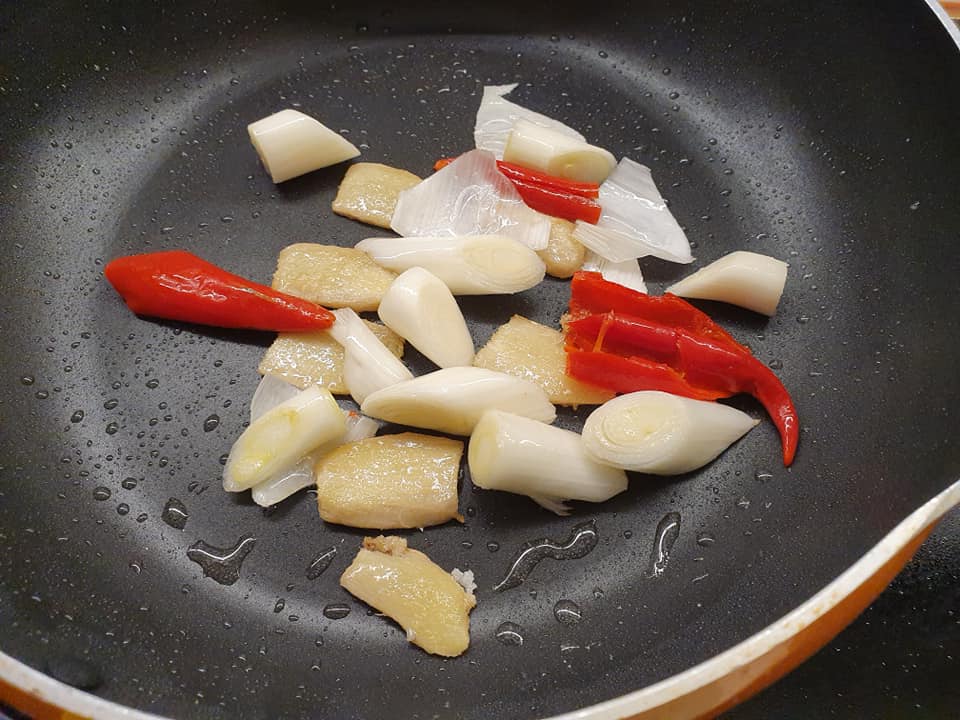 Heat up the remaining oil in the fry pan and drop in Ginger to saute till fragrant then followed by Leek and Red Chillie, saute till fragrance released.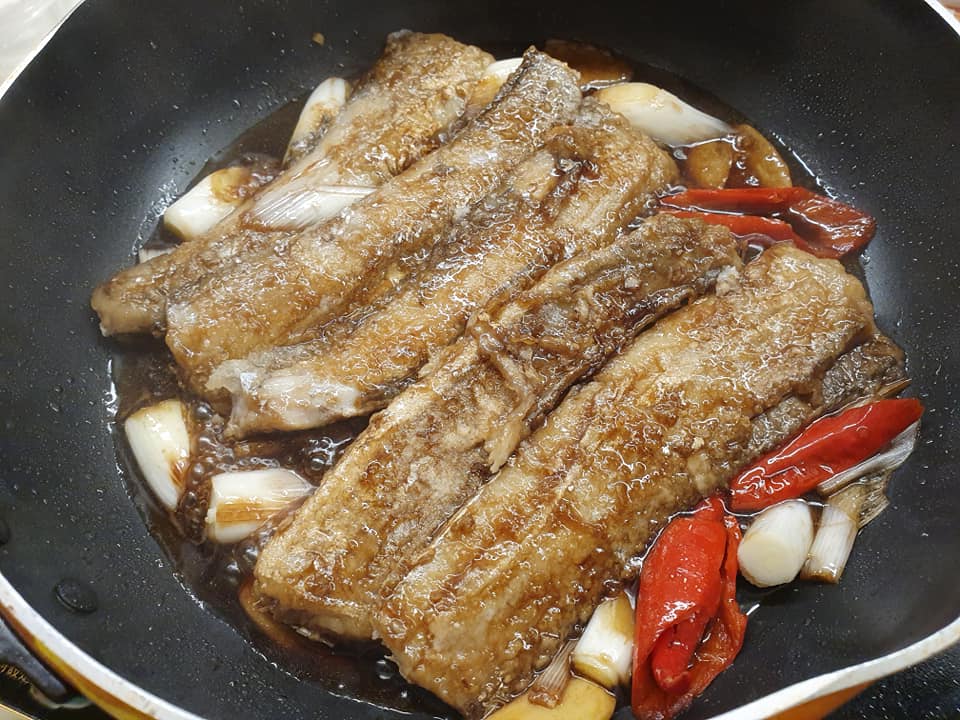 Pour in the fried Fish. Add 2 TBS Water, 2 TBS Black Vinegar, 1 TBS Sugar, 1 TBS Light Soya Sauce, 2 TBS Hua Teow Wine, cover with lid and braise the Fish in the Sauce for 8 mins over medium heat, turning over once.
When sauce caramelised, off heat and ready to serve with Rice.

If you like my recipe, Please help to share out on your Facebook. Do explore this Blog@CatherinaHosoi.com for more ideas and interesting recipes.
Please subscribe to my BLOG@catherinahosoi.com and get inspired to follow my Healthy Lifestyle and read all the Eat Happy Live Healthy 健康愉食(EHLH) recipes that I created.
#EatHappyLiveHealthy健康愉食
#EHLH
#CatherinaHosoiLifestyle
#CreatorNRoleModelOfEHLH
#CulinaryHobbyClass
#RecipesDevelopmentConsultancy