Recipe Sharing Time. This is how I use Chempedak Seeds for my Chicken dish. I cooked 2 Chicken Drum Sticks, 2 Chicken Wings with Garlic, Red Chillies, Soya Sticks, Chempedak Seeds, Celery and Red Dates.
Preparation: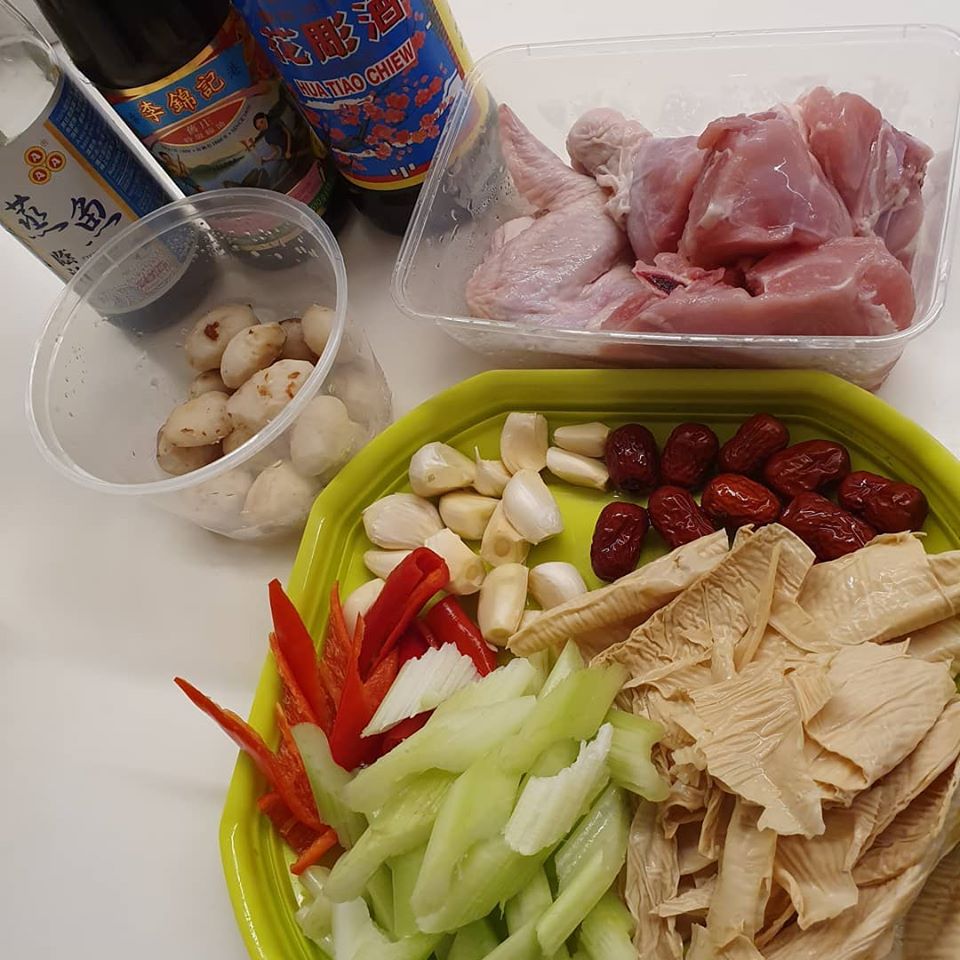 First season 2 Chicken wings and 2 Chicken drum sticks with 2 TBS Hua Tiao Wine and 2 TBS AAA brand Steaming Fish Sauce.

Remove skin from 1 whole bulb of Garlic. Remove seeds from 2 Red Chillies and cut to slices. Remove seeds from 10 Red Dates.

Pour hot boiling water to half Packet of Soya stick to soften and cut to short pieces. Cut Celery to short lengths.

I am using precooked Chempedak Seeds which I save up last week after eating the fruits. The seeds were boiled, peeled and stored in freezer.

Cooking: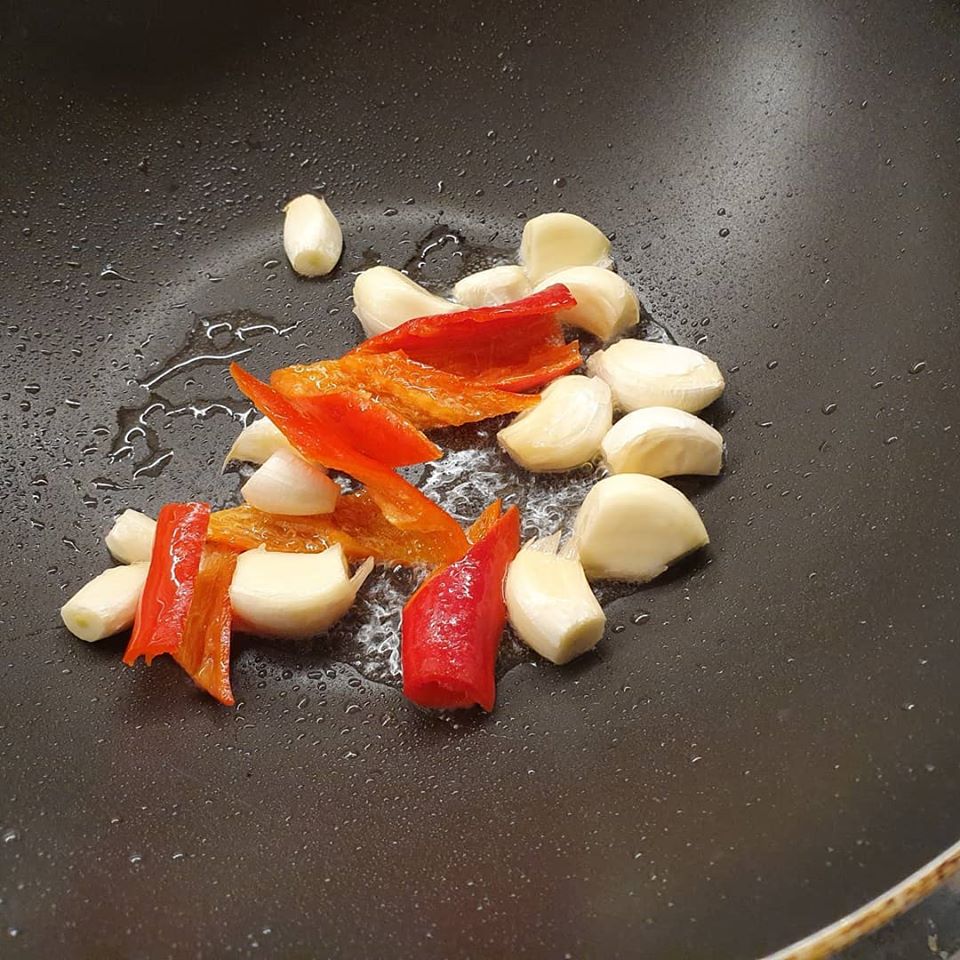 In a wok heat up 1 TBS Oil, saute Garlic and Red Chillie till fragrant.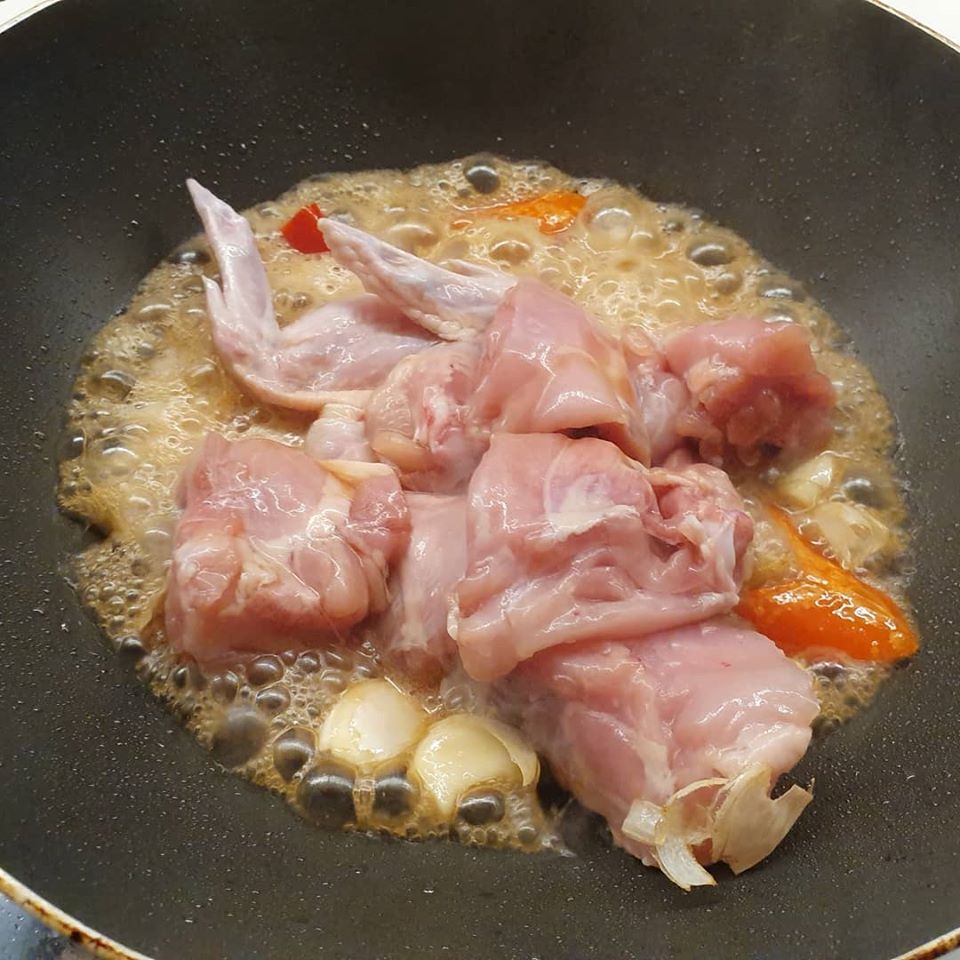 Add in Marinated Chicken with marinade, saute till chicken changes color.
Add in 500ml water and Soya Stick. Boil with cover till water reduces to half.

Add Chempedak Seeds and Red dates. Season with 1 tsp Sugar, 2 TBS Oyster sauce and 1 TBS Caramelised Dark Soys Sauce.

Cover and simmer cook till gravy nearly dries up.
Open lid and toss in Celery to mix well.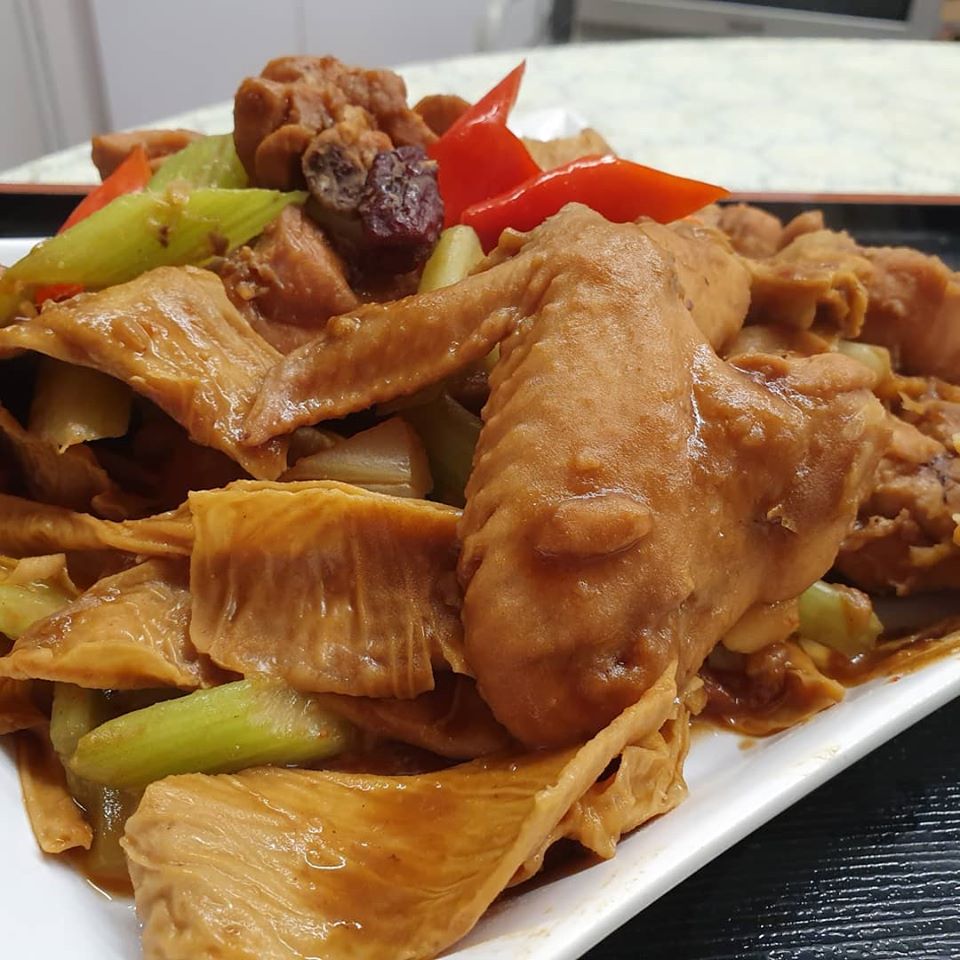 Off fire and ready to serve with Rice. The Chempedak Seeds taste like mini Yam and thickens up the gravy. Very tasty.
If you like my recipe, Please help to share out on your Facebook. Do explore this Blog@CatherinaHosoi.com for more ideas and interesting recipes.
Please subscribe to my BLOG@catherinahosoi.com and get inspired to follow my Healthy Lifestyle and read all the Eat Happy Live Healthy 健康愉食(EHLH) recipes that I created.
#ChempedakSeedsAddedToMyCookingOfChicken
#EatHappyLiveHealthy
#EHLH
#MyLovedOnesHealthIsMyResponsibility
#CatherinaHosoiLifestyle #CulinaryHobbyClass