Recipe Sharing Time: I have been craving for a Clay pot dish of Guo Tie Tofu 锅贴豆腐, which is Tofu simmered with Prawns, Small Black Fungus, Capsicums and Spring Onion in a Clay pot. Read on for the steps to cook this dish..
Preparation:
For ingredients, I have 1 Tub Silken Tofu, cut to 6 pieces. Than, I have 2 Red Chillies, seeds removed and cut to thick pieces, 1 bundle Spring Onion separate White and Green parts, cut to smaller length, half Red and half Yellow Capsicum cut to smaller pieces, 2 TBS small Black Fungus soaked and hard stems removed and 8 Big Prawns.
For seasoning, I used Shao Xing Wine, Oyster Sauce, Sugar and Light Soya Sauce.

Cooking:

First coat the cut Tofu with thick batter and deep fried to golden. Dish out.
In a clay pot, heat up 2 TBS Oil and saute Red Chillies with white part of 1 bundle of Spring Onion till fragrant.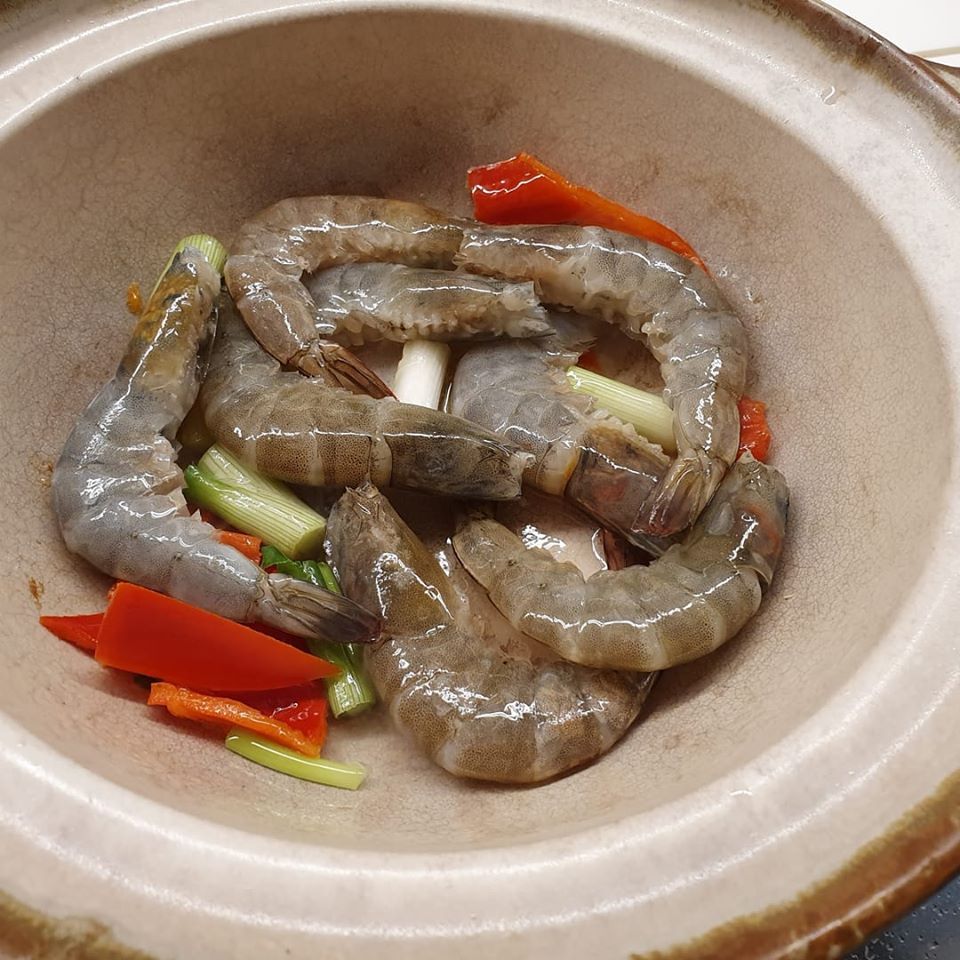 Add in 8 pcs big prawns, stir fry till colour changes, add in 2TBS Shao Xing Wine.

Add in soaked Small Black Fungus. Pour in the deep fried Tofu. Add in 1 TBS Oyster Sauce, 1 tsp Sugar and 2 TBS water, cover lid and simmer cook for 2 mins.

Then open lid and add in cut Capsicum, 1 TBS Oyster Sauce and 1 TBS Light Soya Sauce. Toss well and add in green part of Spring Onion to heat through.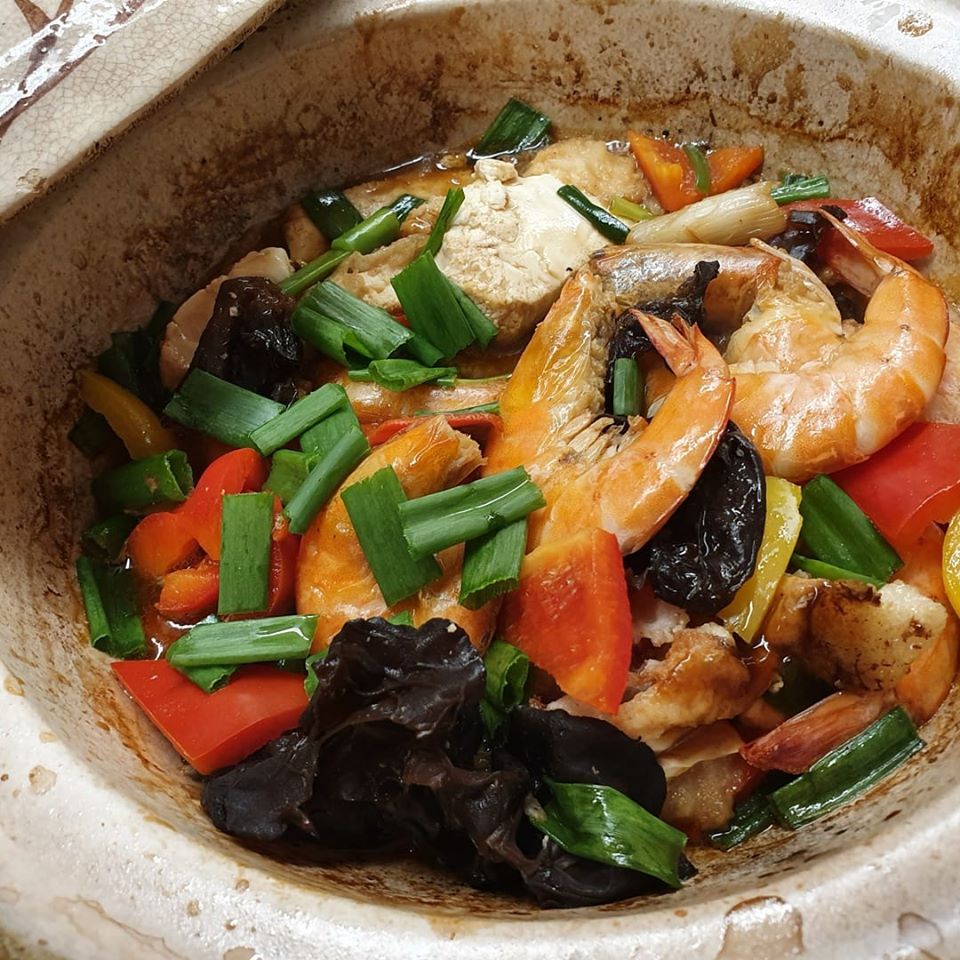 Off fire and serve with Rice. A Chinese Restaurant dish easily can be duplicated at home. Yummy.
If you like my recipe, Please help to share out on your Facebook. Do explore this Blog@CatherinaHosoi.com for more ideas and interesting recipes.
Please subscribe to my BLOG@catherinahosoi.com and get inspired to follow my Healthy Lifestyle and read all the Eat Happy Live Healthy 健康愉食(EHLH) recipes that I created.
#DuplicateChineseRestaurantDishAtHome
#GuoTieTofuSimmeredInClaypotPrawnsCapsicumSmallBlackFungusSpringOnion
#锅贴豆腐砂锅煮虾小黑木耳灯笼椒青葱
#EatHappyLiveHealthy
#EHLH
#CatherinaHosoiLifestyle
#CulinaryHobbyClass