Recipe Sharing Time: Evonne my Sister-in-Christ blessed me with some Gong Gong ( 贡贡 in Mandarin, aka Pearl conch) and a big bundle of Red Spinach. Decided to cook two dish, a Red Spinach Soup & Boiled Gong Gong
Cooking of Gong Gong: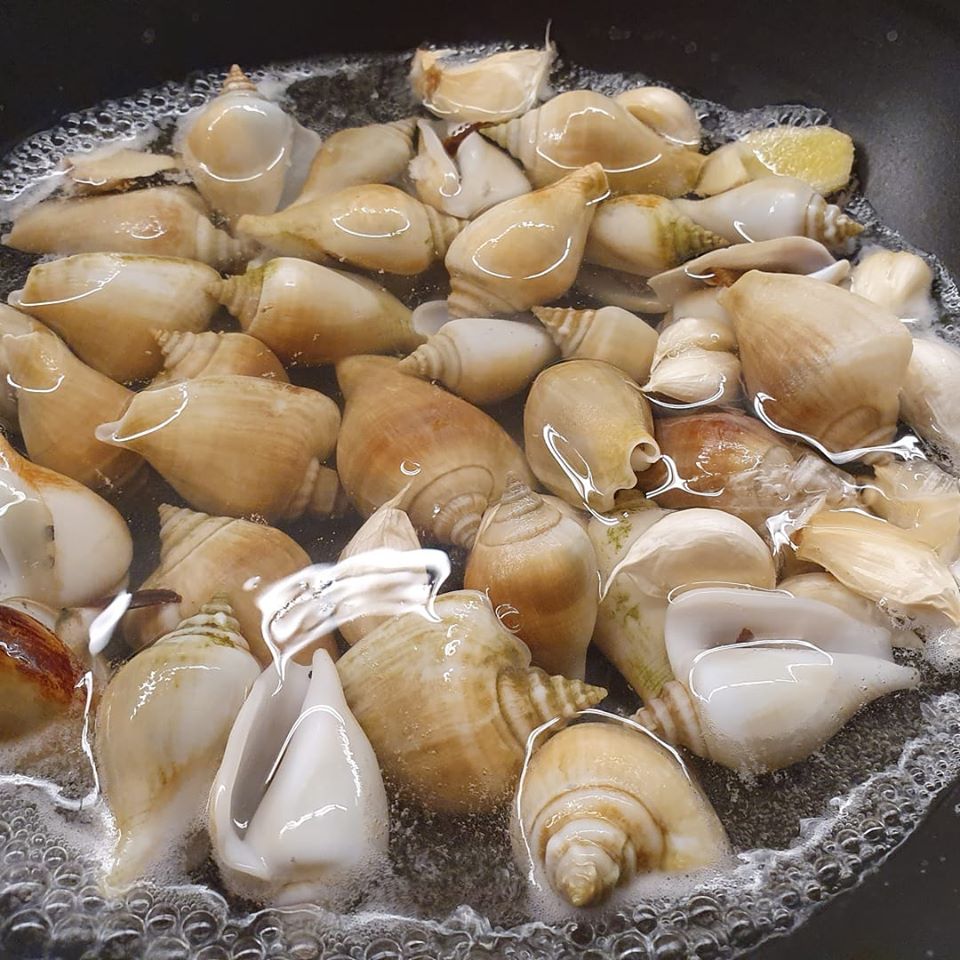 To cook Gong Gong, I first bring 500ml water with 1 head of whole Garlic (just remove skin and separate Garlic) with 1 thumb sized cut Ginger to boil in water with lid cover for 5 mins.

Open Lid and add in 1/2 tsp Himalayan Pink Salt and Gong Gong, cover the lid and simmer cook with low fire for 8 mins.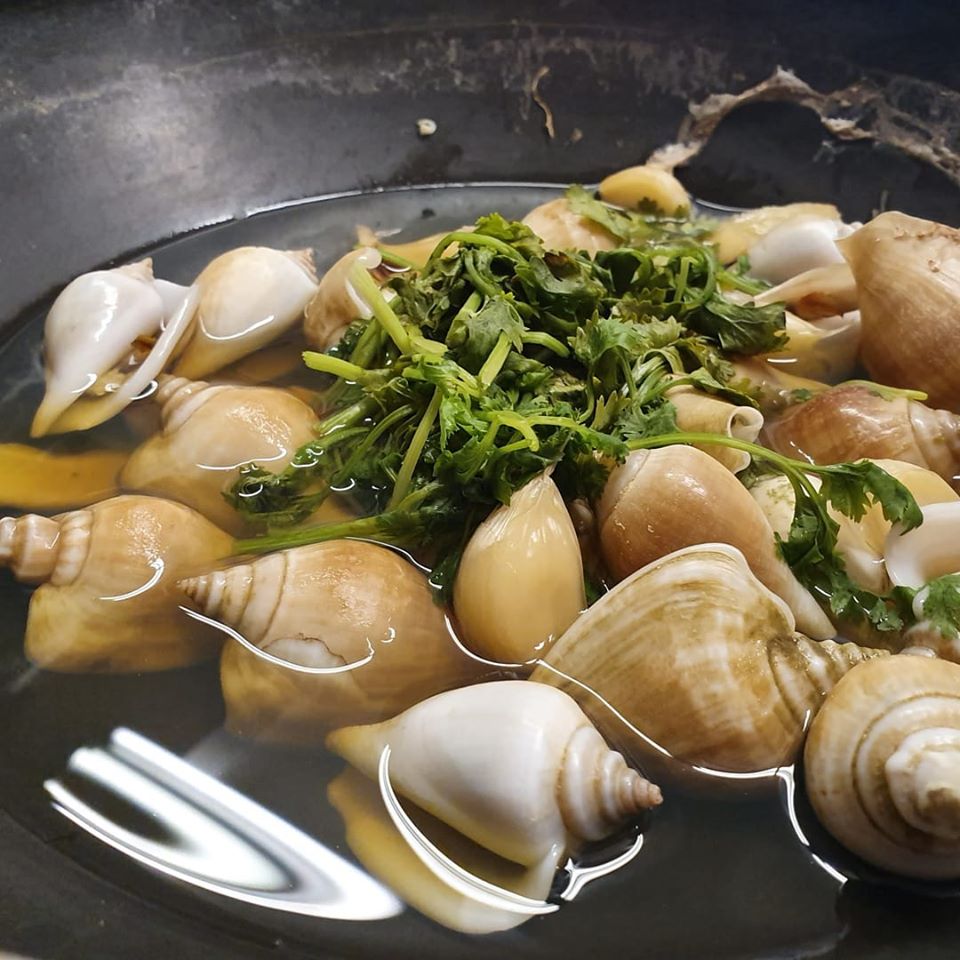 Ready to serve by adding 1 bundle of Green Coriander Leaves.

Cooking of Red Spinach Soup:
For Red Spinach rinse well and cut away roots.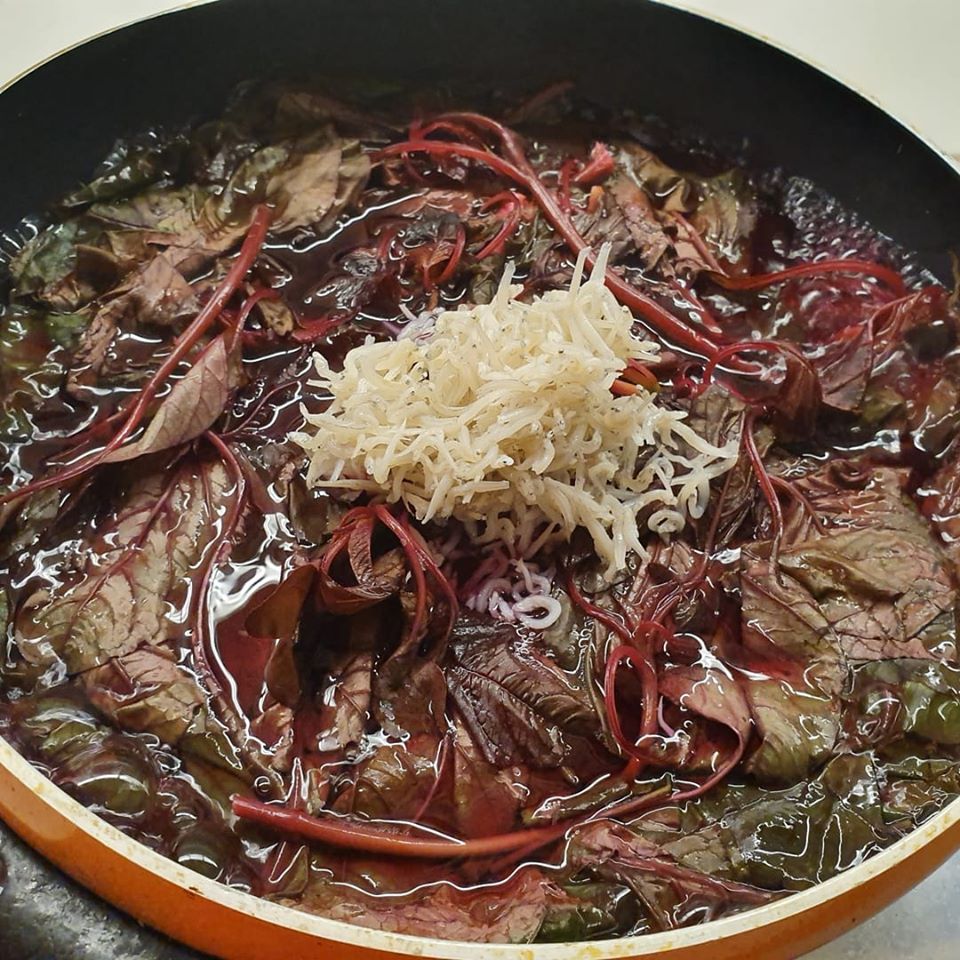 Bring 300ml water to boil with Red Spinach with lid covered for 5 mins. Open lid and add in 3 TBS of Japanese Shirasu 小銀鱼。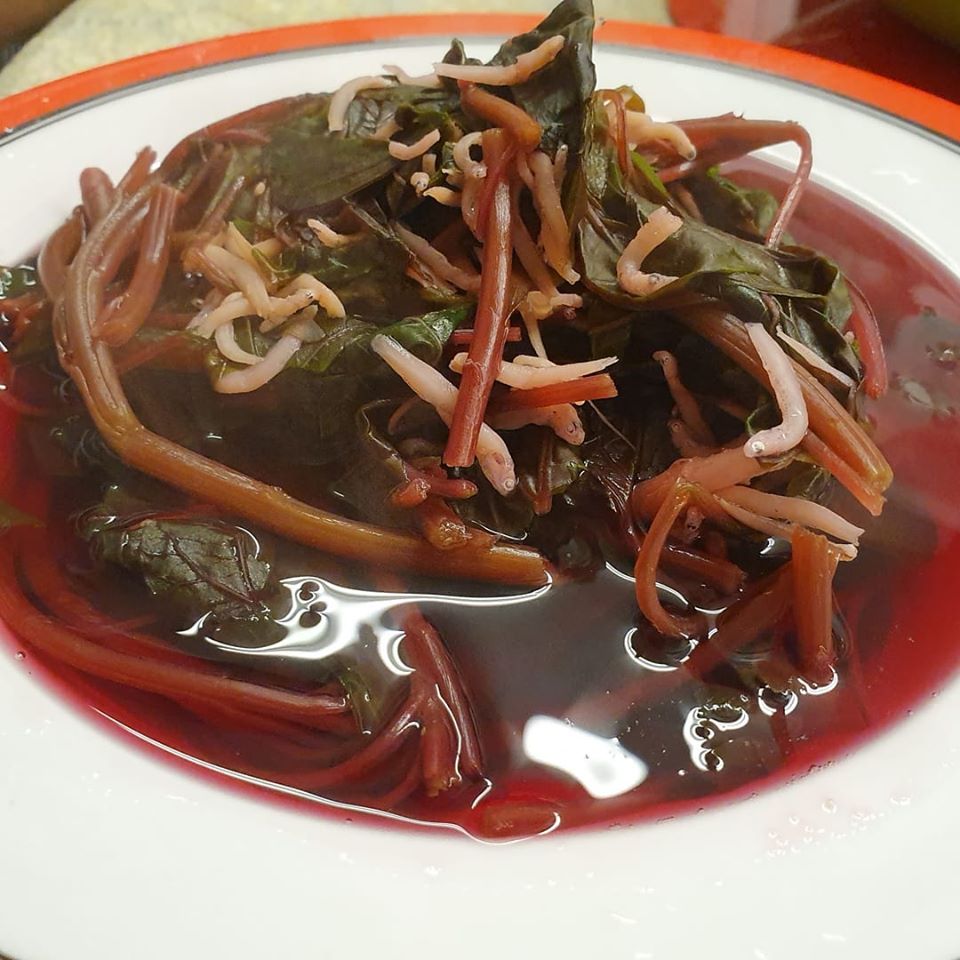 Cover lid and simmer cook for 2 mins. No salt is needed as Shirasu is salty. Open lid and cut Red Spinach with scissors, ready to serve with the Red soup together.

If you like Red Spinach, check out another recipe: Red Spinach Shirasu Soup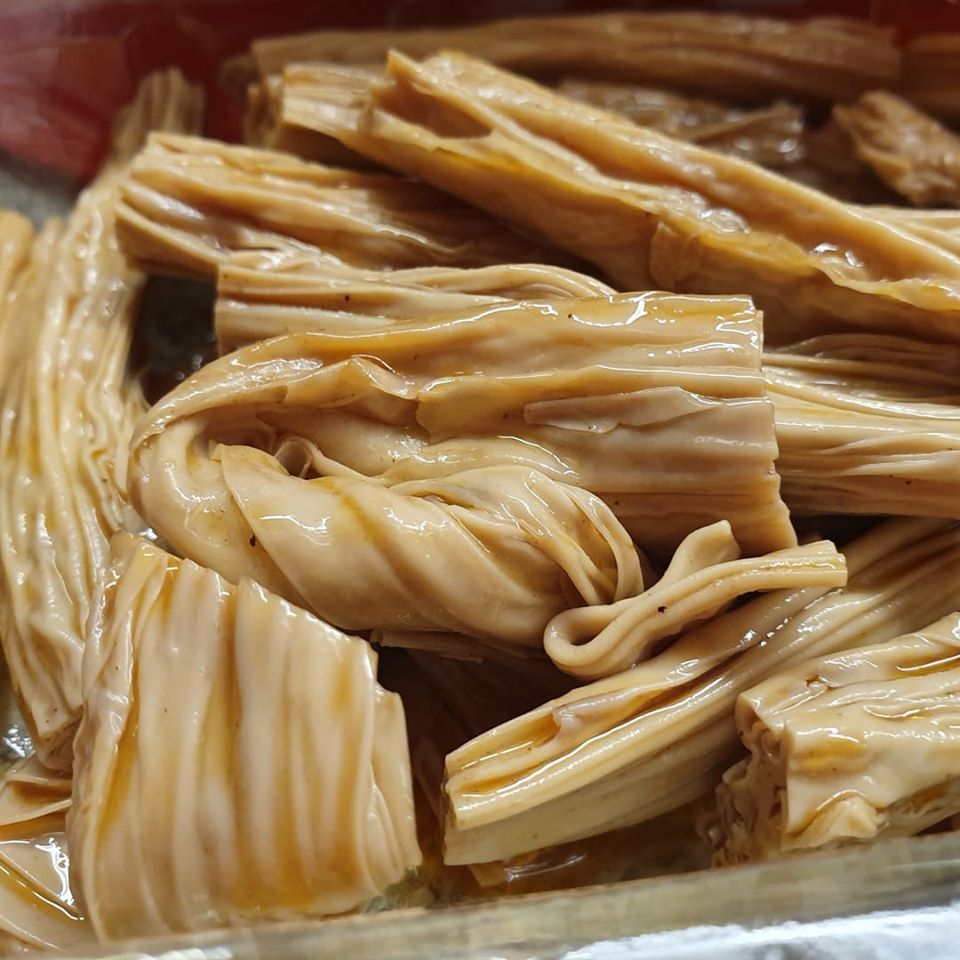 We also have stored bought Mala flavoured Soya Sticks, 麻辣腐竹。
If you like my recipe, Please help to share out on your Facebook. Do explore this Blog@CatherinaHosoi.com for more ideas and interesting recipes.
Please subscribe to my BLOG www.CatherinaHosoi.com and get inspired to follow my Healthy Lifestyle and read all the Eat Happy Live Healthy健康愉食(EHLH) recipes that I created. Please also share out to your friends.

#GongGong
#RedSpinachWithShirasu红苋菜小銀鱼
#EatHappyLiveHealthy
#EHLH
#CatherinaHosoiLifestyle
#CulinaryHobbyClass