A little Korean taste added to our lunch today. Cooked Gochujang flavoured Stir Fried Korean Sweet Potato Noodle with Minced Pork, Shrimps and Napa Cabbage for my loved ones.
Preparation:
I first remove skin from 1 full head of Garlic then mince it. Season 12 shrimps with a little Salt and Pepper. Rinse 10 leaves Napa Cabbage, separate the hard stems from leaves and cut both to shreds. Get ready 300g Minced Pork.

Dissolve 2 TBS Korean Gochujang with 1/3 cup Water. Other seasoning includes 3 TBS sweet Mirin, 2 TBS Cooking Sake and 1/3 cup Soya Sauce.

I also have a packet of Korean Sweet Potato Noodle.
Cooking: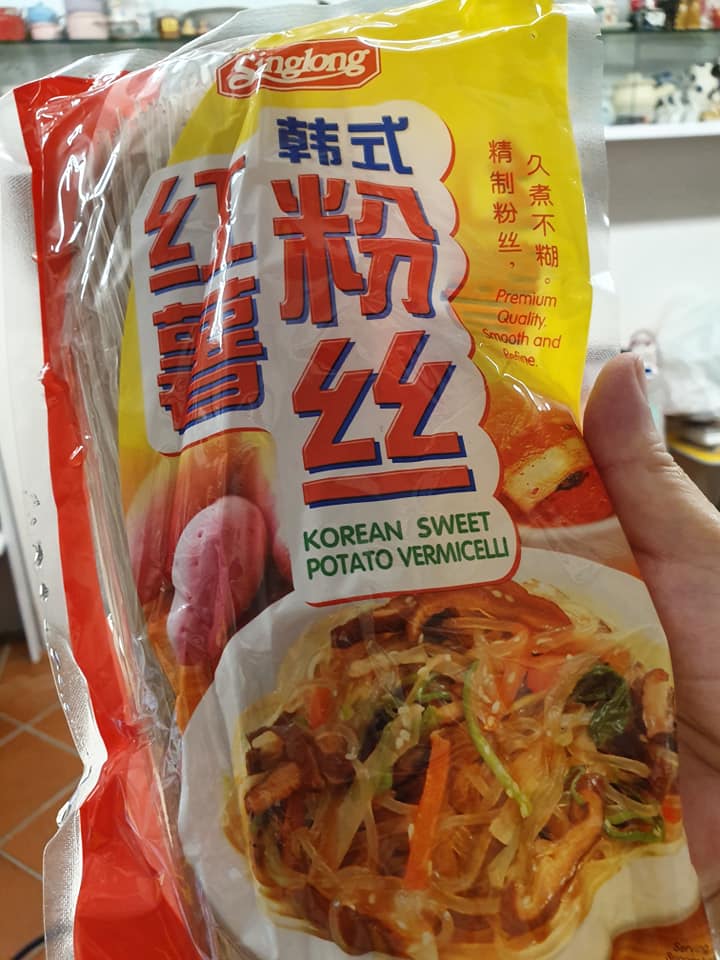 First heat up 4 cups water in a wok, drop in 200g Korean Sweet Potato Noodle to boil for 5 mins till soft, drain for later use.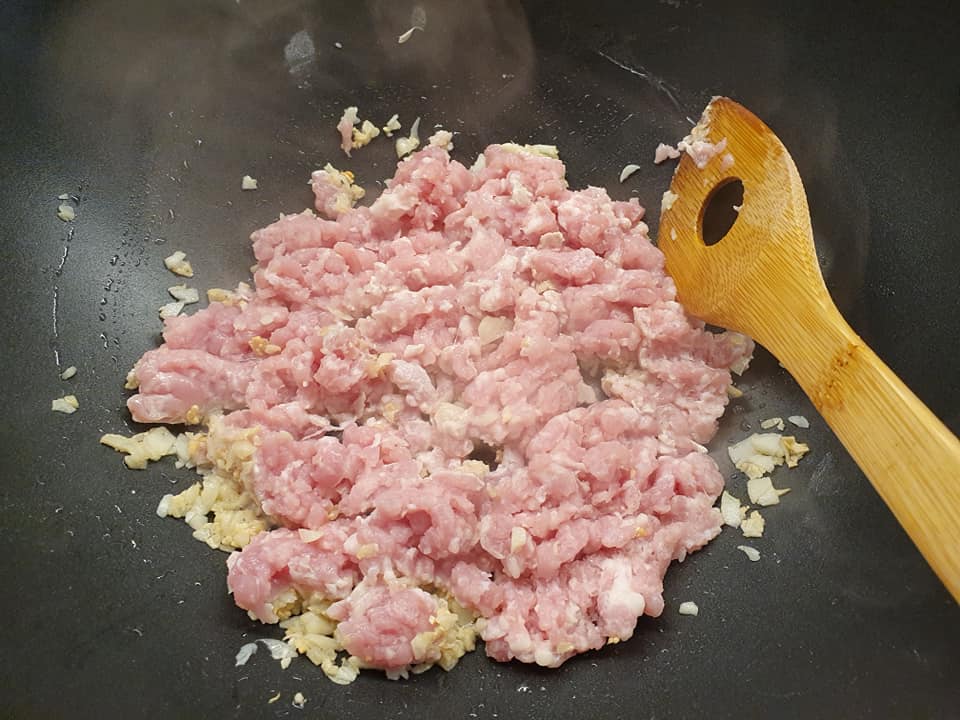 Add in 3 TBS cooking oil to the wok and saute minced Garlic till fragrant and golden. Add in mince Pork to saute till colour changes.
After that, add in Stems of Napa Cabbage and seasoned Shrimps.

Toss well together with Gochujang mixture.
When Napa Cabbage's stems have soften, add in the drained Sweet Potato Noodle and Napa Cabbage Leaves.

Dribble in 3 TBS sweet Mirin, 2 TBS Cooking Sake and 1/3 cup Soya Sauce, toss well and cook till gravy nearly dried up.
Ready to serve. This portion serves 4 pax.
If you like my recipe, Please help to share out on your Facebook. Do explore this Blog@CatherinaHosoi.com for more ideas and interesting recipes.
Please subscribe to my BLOG www.CatherinaHosoi.com and get inspired to follow my Healthy Lifestyle and read all the Eat Happy Live Healthy健康愉食(EHLH) recipes that I created. Please also share out to your friends.

#EatHappyLiveHealthy健康愉食
#EHLH
#CatherinaHosoiLifestyle
#CreatorNRoleModelOfEHLH 
#CulinaryHobbyClass    
#RecipesDevelopmentConsultancy