A collection of CATherina Hosoi's facebook posts from 18 June 2020, Thursday to 19 June 2020, Friday
---
18 June 2020 Thursday
Laundry
Went up to my Laundry Area upstairs to do laundry after the rain stopped. Nice views. I only do scrubbing on the neck part of my Samurai's Shirts. The rest is done by my washing machine.

---
Recipe Sharing: KL Fried Black Noodle
I just had this own cooked KL FRIED BLACK NOODLE as lunch. KL stands for Kuala Lumpur, the capital of Malaysia. Whenever we go to KL, we look for the famous stall selling this noodle. Let me show you how I cook the healthy no guilt version from my Singapore kitchen (read more…)

#EatHappyLiveHealthy健康愉食
#EHLH
#CatherinaHosoiLifestyle
#CreatorNRoleModelOfEHLH
#CulinaryHobbyClass
#RecipesDevelopmentConsultancy
---
19 June 2020 Friday
My Lunch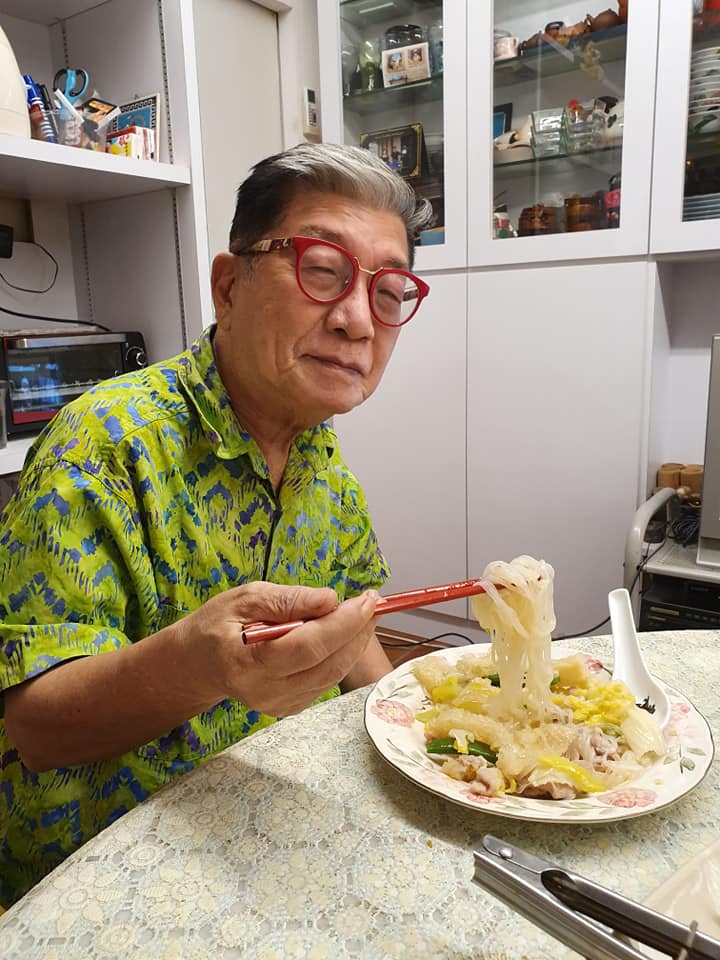 One of my favourites is Fried Fish Maw since my childhood. My Mom used to say this small chubby girl has expensive taste, but really, I didn't know the price, I only knew how tasty it is. I cooked a big plate of my favourite Fried Fish Maw with Japanese Shirataki Noodle with lots of Veggies added for my beloved Samurai. See how he is enjoying the dish.
#CookedMyFavouriteFriedFishMaw
#CatherinaHosoiLifestyle
---
Recipe Sharing: Fried Fish Maw with Japanese Shirataki Noodle
Fried Fish Maw, my favourite dish since my childhood. My Mom used to say this small chubby girl sure has expensive taste, but I didn't know the price, I only love the taste. What is Fish Maw? Fish maw is the dried form of fish air bladder. Fish maw contains rich proteins and nutrients such as phosphor and calcium. It nourishes 'yin', replenishes kidney and boosts stamina. Let me show you how I cook this dish (read more…)
#EatHappyLiveHealthy健康愉食
#EHLH
#CatherinaHosoiLifestyle
#CreatorNRoleModelOfEHLH
#CulinaryHobbyClass
#RecipesDevelopmentConsultancy