Fried Fish Maw, my favourite dish since my childhood. My Mom used to say this small chubby girl sure has expensive taste, but I didnt know the price, I only love the taste. What is Fish Maw? Fish maw is the dried form of fish air bladder. Fish maw contains rich proteins and nutrients such as phosphor and calcium. It nourishes 'yin', replenishes kidney and boosts stamina. Let me show you how I cook this dish of Fried Fish Maw with Japanese Shirataki Noodle.
Preparation: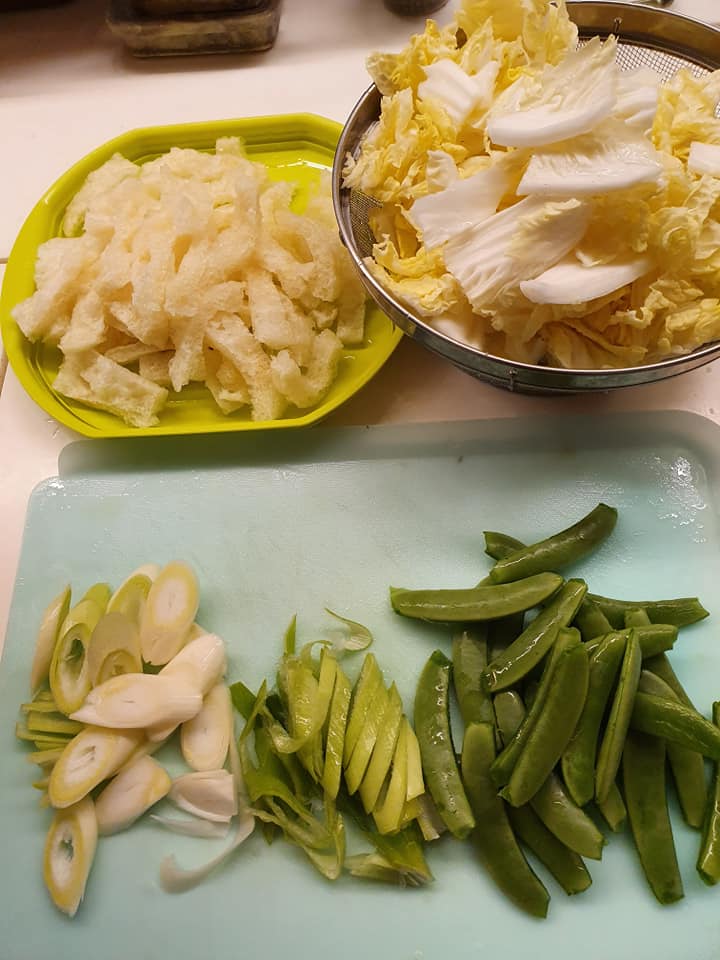 First, I have some sliced Pork (use Chicken if you don't eat Pork) and 1 packet (200g) Japanese Shirataki Noodle also known as Konnyaku Noodle 魔芋面条
For veggies, I have 1 Leek cut to diagonal slices, half a Napa Cabbage cut to Finger width short length and 20 Sweet Peas with strings removed.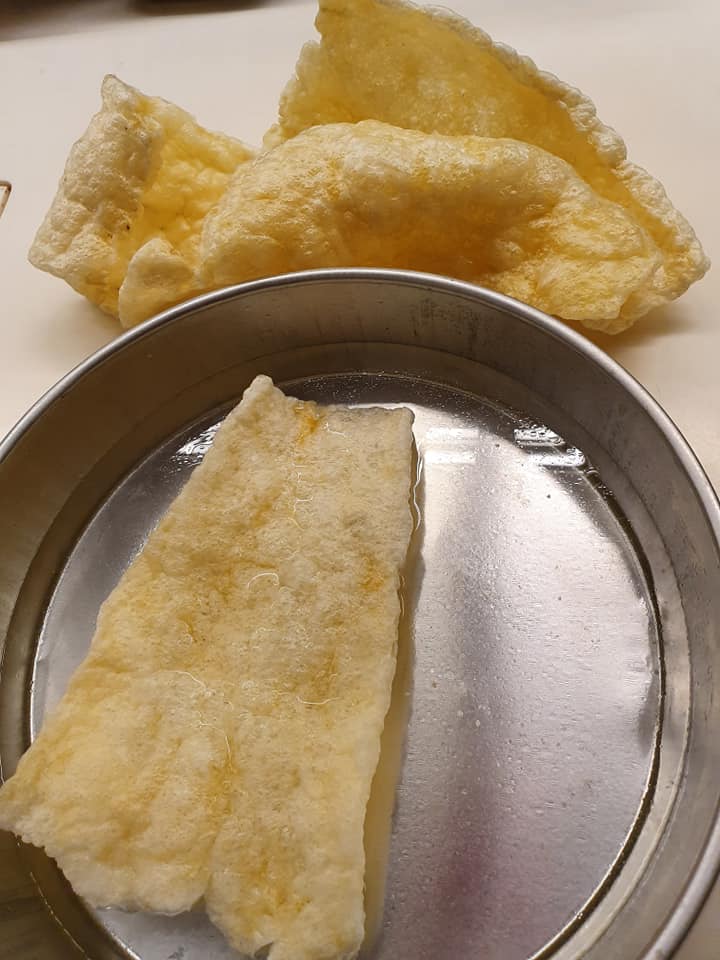 For the Dried Fish Maws, I first soak 2 slabs of the Dried Fish Maws in hot boiling water to soften. Squeeze dry and cut to Finger width.
Remove Shirataki Noodle from the packet, rinse with tap water then blanch in hot boiling water, drain.

For Seasoning, I have 3 TBS Abalone Sauce (or Oyster Sauce), 1 TBS Sugar, and 1/2 tsp Himalayan Pink Salt. Also I need some cornstarch to a make thickening solution.

For the pork slice, I have 250g marinated and fried sliced Pork which I saved from my last meal.
Cooking: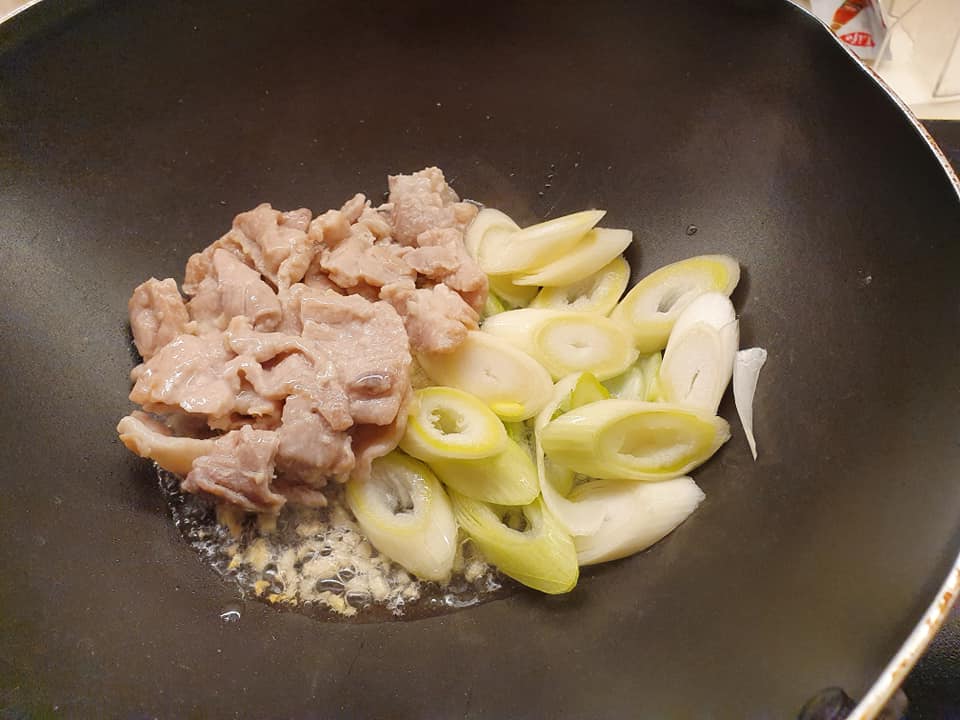 Now heat up a non stick pan with 2 TBS Sunflower Oil, 1 TBS chopped Garlic, add in Leek to saute with the cooked slice Pork till Leek lets out the fragrance.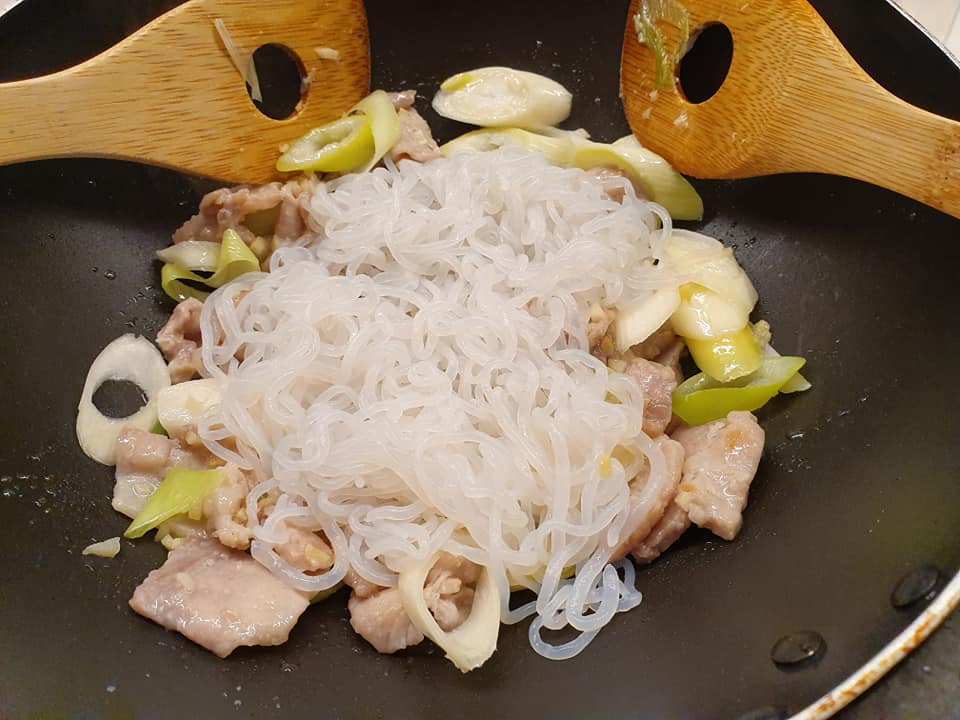 Add in Shirataki Noodle and toss well.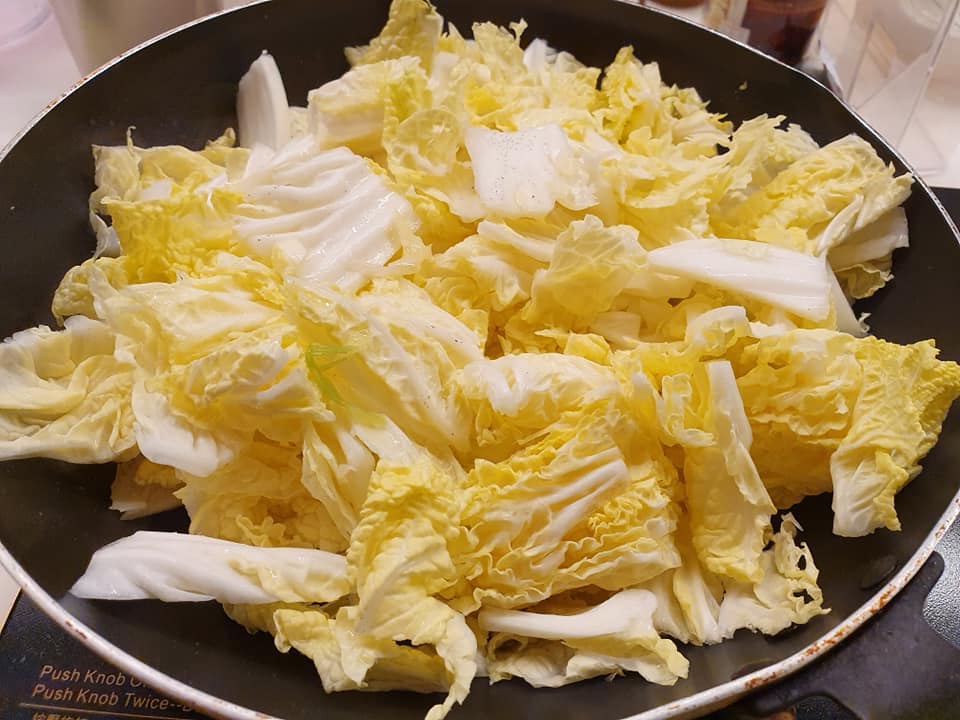 Spread Napa Cabbage on top, cover with lid and cook for 5 mins till cabbage is soft.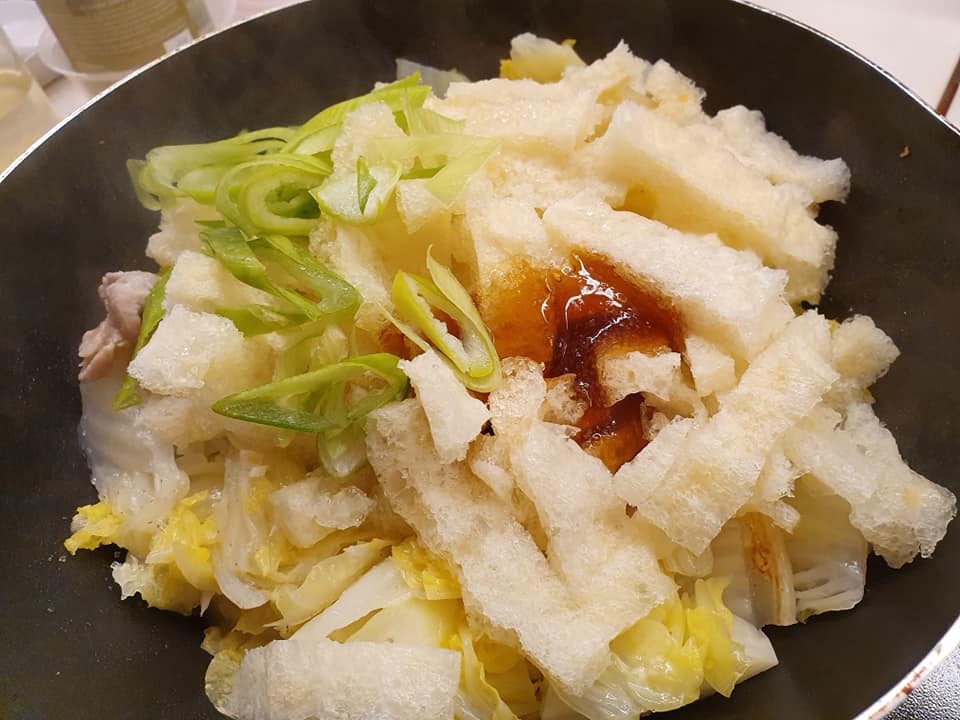 Open lid and add in Fish Maws, 3 TBS Abalone Sauce (or Oyster Sauce), 1 TBS Sugar, 1/2 tsp Himalayan Pink Salt, 1/2 cup water, toss well and cook for 5 mins, by doing so the Shirataki noodle will absorb all the good flavour.
Finally, add in Sweet Peas and thicken with a mixture of 2 tsp Cornstarch diluted in 4 TBS Water. Off heat and ready to serve piping hot. You have a nutritional balance meal by itself. Very yummy.
#EatHappyLiveHealthy健康愉食
#EHLH
#CatherinaHosoiLifestyle
#CreatorNRoleModeOfEHLH
#CulinaryHobbyClass
#RecipesDevelopmentConsultancy