A collection of CATherina Hosoi's facebook posts from 09 June 2020, Tuesday to 10 June 2020, Wednesday
---
09 June 2020 Tuesday
Tau Sar Piah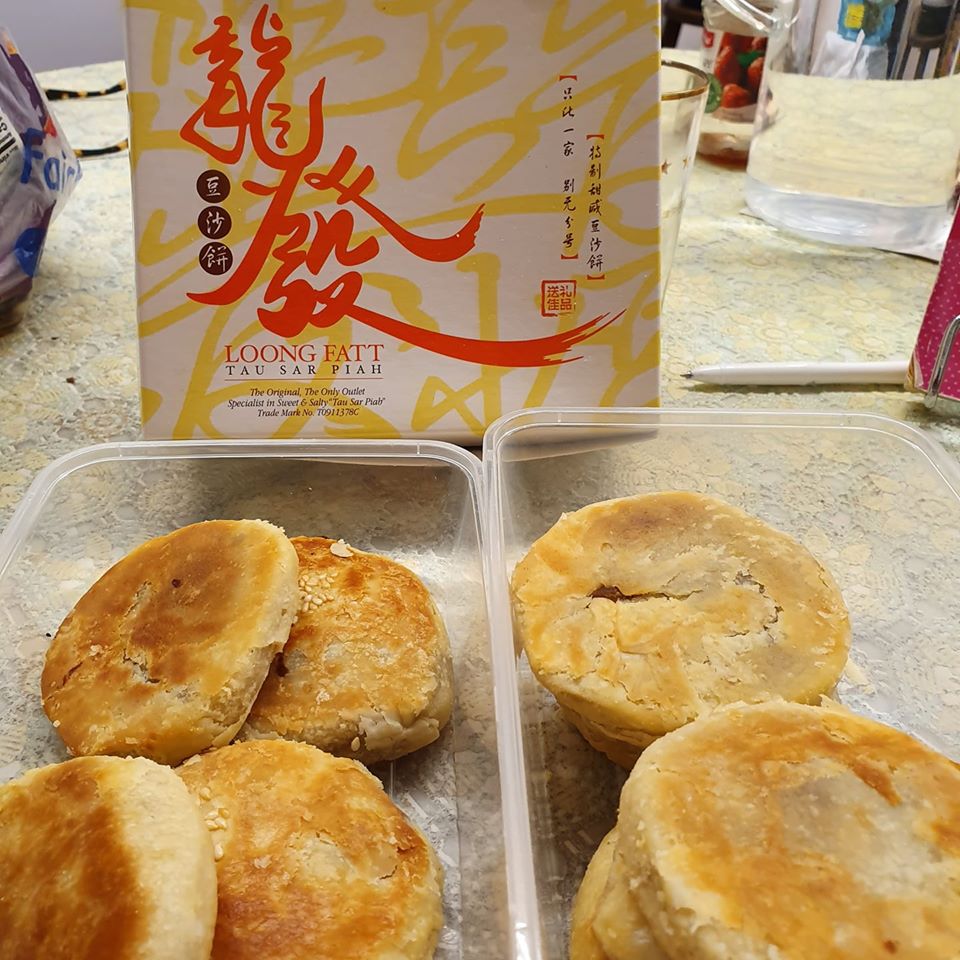 Feeling so blessed to have good friend purposely went to the famous LOONG FATT Tau Sar Piah Q-up to buy and special delivered to me. Counting my blessings every moment. Feel loved.
#ITreasureFriendship
#CatherinaHosoiLifestyle
---
Our Lunch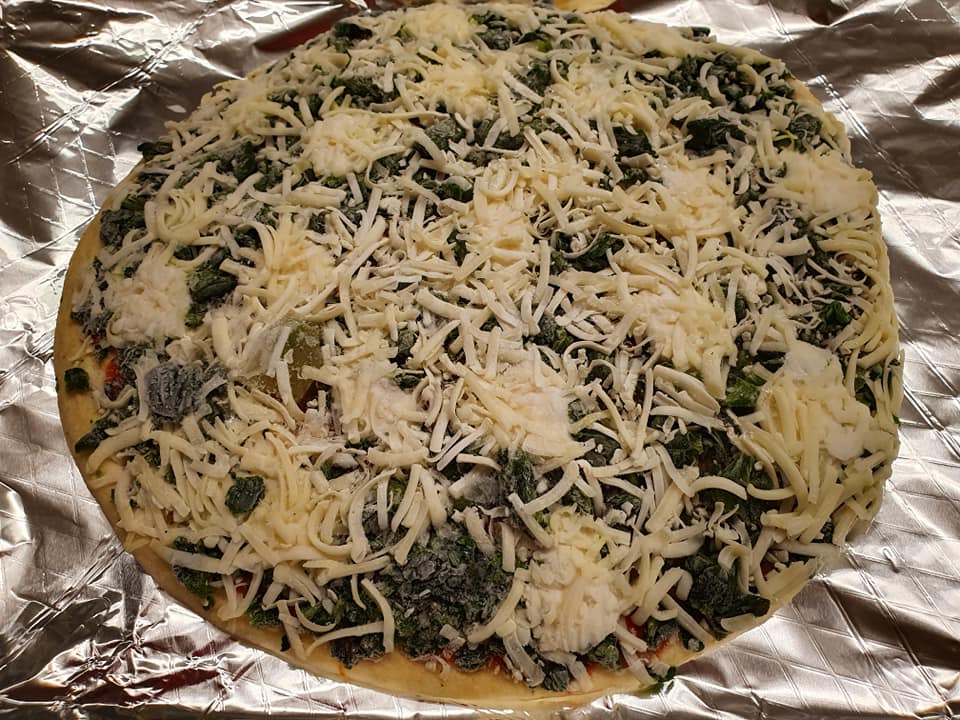 Still resting my pulled muscle on my left leg. No cooking but took out my frozen Pizza to bake. It only took 20 mins baking straight from freezer at 200 degree Celsius.

I usually prepared some Spinach Cheesey Pizzas and freeze them to be ready for baking anytime. So it is helpful for me today. I usually make a dough to make Pizza base, then for topping I put lots of Spinach, Cheddar Cheese and Mozzarella Cheese with seasonings, wrap up with cling wrap and store in freezer.

I also made an Instant Wakame White Sesame Seeds soup. Very easy, just pour hot boiling water into a sachet of instant granules. Still good yummy meal we enjoy. Hope my pulled muscle will be healed soon.
#EatHappyLiveHealthy健康愉食
#EHLH
#CatherinaHosoiLifestyle
#CreatorNRoleModelOfEHLH
#CulinaryHobbyClass
#RecipesDevelopmentConsultancy
---
My Childhood's Photo
For those who have met up with me personally, can you recognise this little girl?
It's me! My Mom loved me so much she always tied up my hair with matching ribbons to match my dress.
---
10 June 2020 Wednesday
Recipe Sharing: Fried Mah Mee
My Lots of Ingredients Fried Mah-Mee is so-o-o-o delicious and I want to share with all of you how I cooked in my Singapore kitchen. (read more…)
---
Link up with me on Facebook
Hello from Singapore.
To get to see all my activities in Singapore and overseas, including recipes which I created and our resort activities in Bali, please link up with me on www.facebook.com/CatherinaHosoiFanPage OR www.facebook.com/CulinaryHobbyClass OR www.ubudgreen.com
#CatherinaHosoiLifestyle
#RecipesDevelopmentConsultancy
#CreatorNRoleModelEHLH
#EHLHStandsForEatHappyLiveHealthy
---
Ubud Green Resort Villas
Ubud Green

In a summer state of mind? Don't lose that daydream we'll be with you soon.
Explore #Bali whilst staying @ubudgreen
Let's book your room for next plan trip in advance.
An amazing photo regram from : @albafalcaopedrosa

For more information and reservation detail:
📧 info@ubudgreen.com
☎ +62 361 9000 555
WA +62 811 38 000 333
Use #ubudgreen to be featured
…………
Get special rate through our website
www.ubudgreen.com
#turiesmo#ubud#tourism#travel#traveling
#socialenvy#vacation#visitbali#instatravel
#instago#instagood#girl#bestoftheday
#privatepoolvilla#holiday#photooftheday
#balicili#TheBaliGuru#thebalibible#luxury
#luxuryvilla#instatraveling#travelgram
#Ubudgreenresortvillas#igtravel#privatevilla
#privatevillabali#balilife