This dish of Baked Fish with Indian Paneer looks so beautiful to resist. Sharing from my Singapore Kitchen how to do it.
Preparation: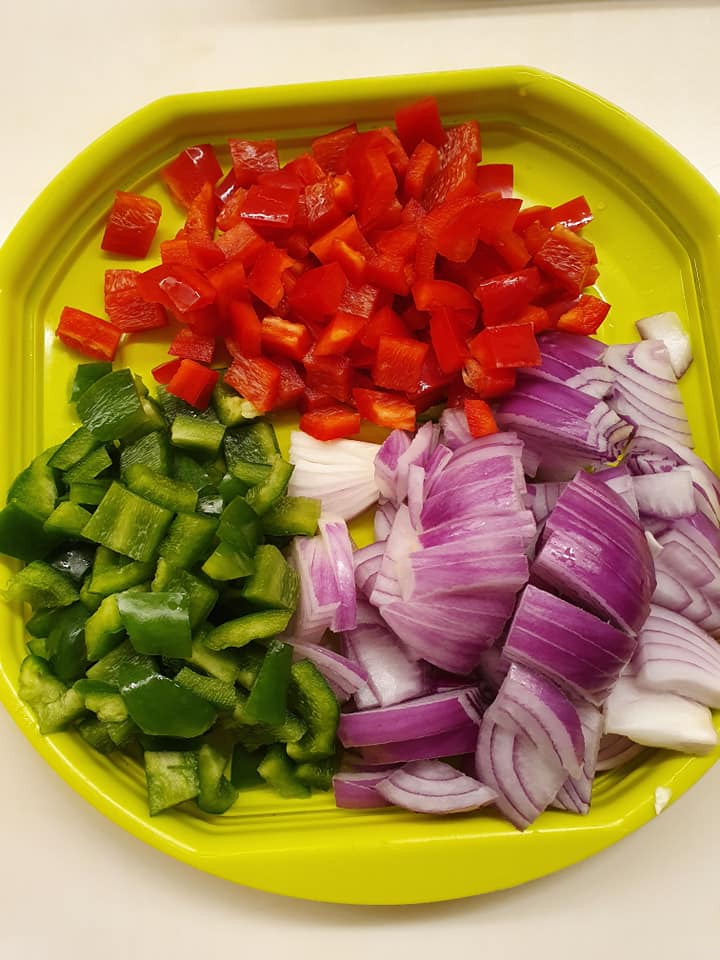 For this Baked Dish, I have Indian Paneer (Cottage Cheese) in cubes form and 2 slices of Spanish Mackerel Fillets (seasoned with some Salt and Pepper).

Than, I cut 2 Big Onions to slices, and 1 Green & 1 Red Bell Peppers also known as Capsicum to dices.

I also need a little Butter for greasing the Baking Dish and a handful of Cheddar Cheese.
Cooking: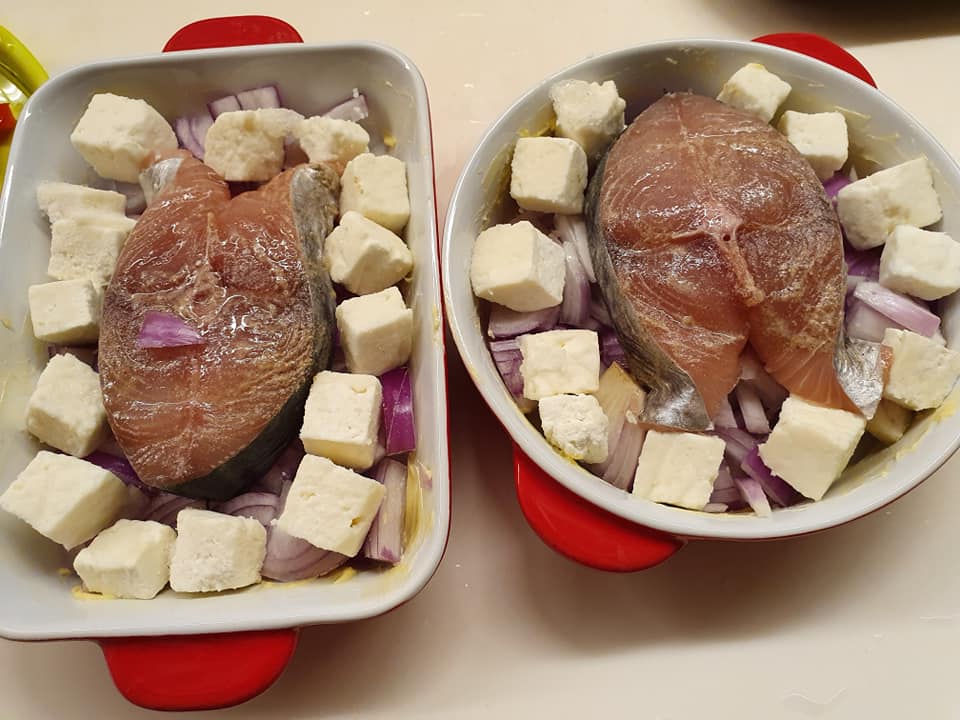 Preheat oven to 200 degree Celsius. Use some Butter to grease the Baking Dishes. I bake in 2 dishes.

First line the base of Baking Dish with Onions, then line the 4 sides with Paneers and in the centre place 1 fish Fillet in each Baking dish.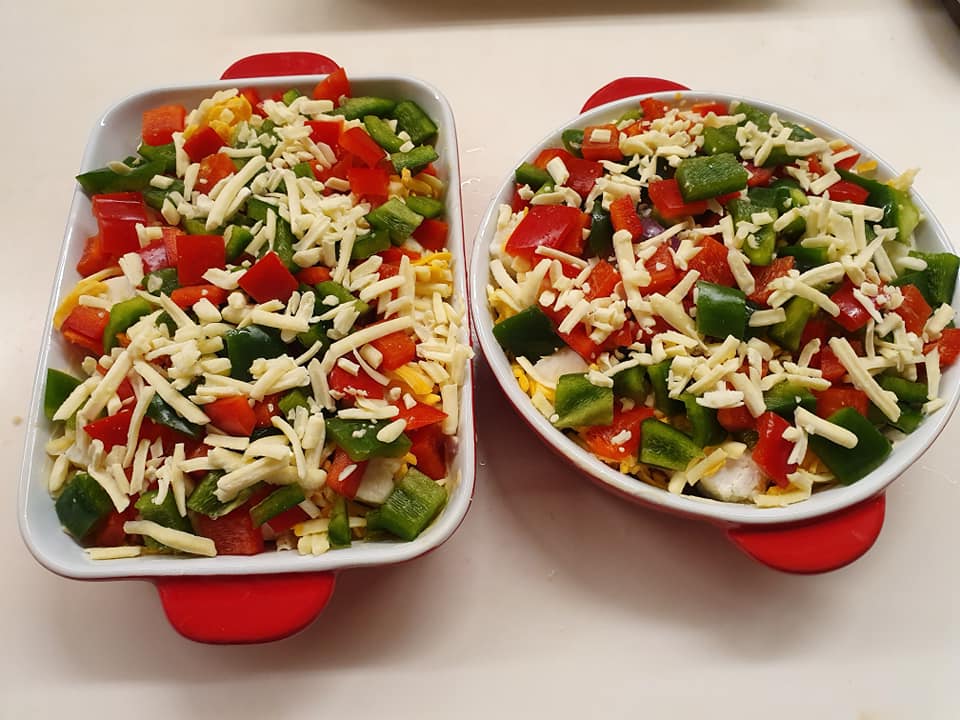 Scatter Green & Red Bell Peppers and top with Cheddar Cheese.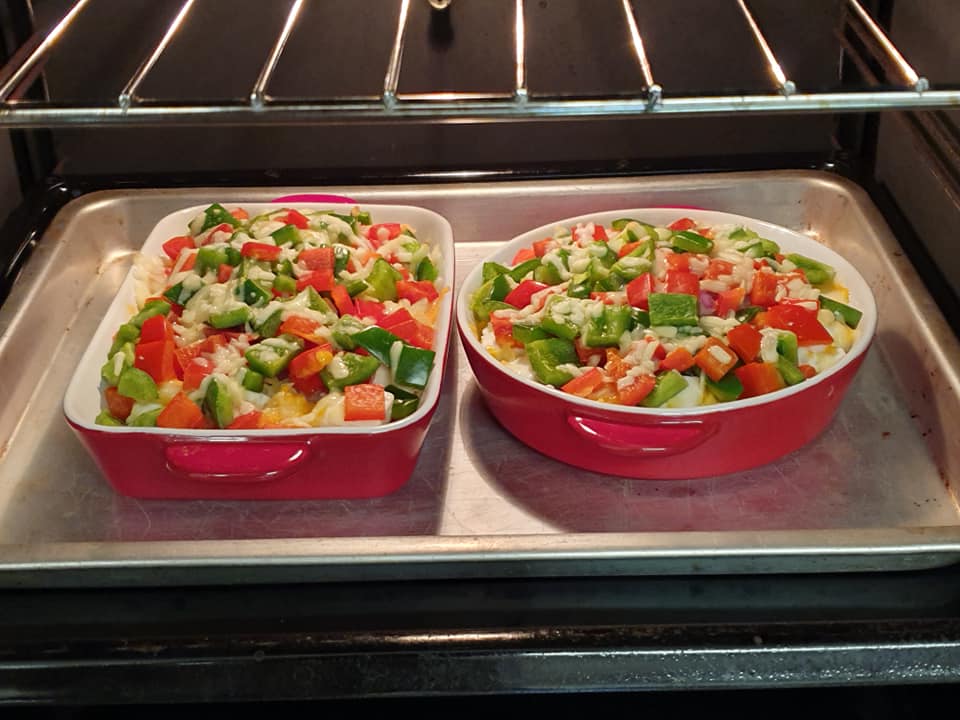 Push into the preheated oven & bake for about 30 mins.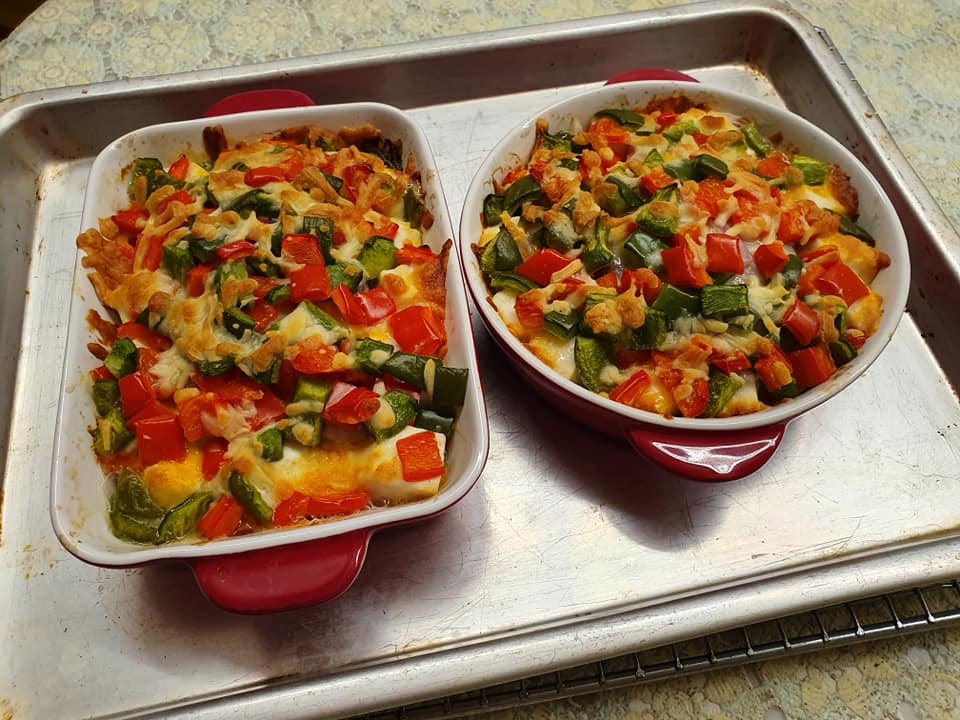 A very appetising dish indeed. Do try baking this Baked Fish with Indian Paneer dish for your loved ones. You can see my Samurai enjoying the baked dish.
#EatHappyLiveHealthy健康愉食
#EHLH
#CatherinaHosoiLifestyle
#CreatorNRoleModeOfEHLH
#CulinaryHobbyClass
#RecipesDevelopmentConsultancy