I bought Japanese KAMABOKO (Japanese Fish Cake) to cook this dish known as Taukwa (Soya Bean Cake), Leek with Kamaboko in GEISHA CAT's Special Ginger Sauce.
Preparation:
First I cut 8 stalks Chinese Leek diagonally to slices. It is only available during Chinese New Year festive season.

Then I cut 2 Big Taukwa (Soya Bean Cake) to thick wedges.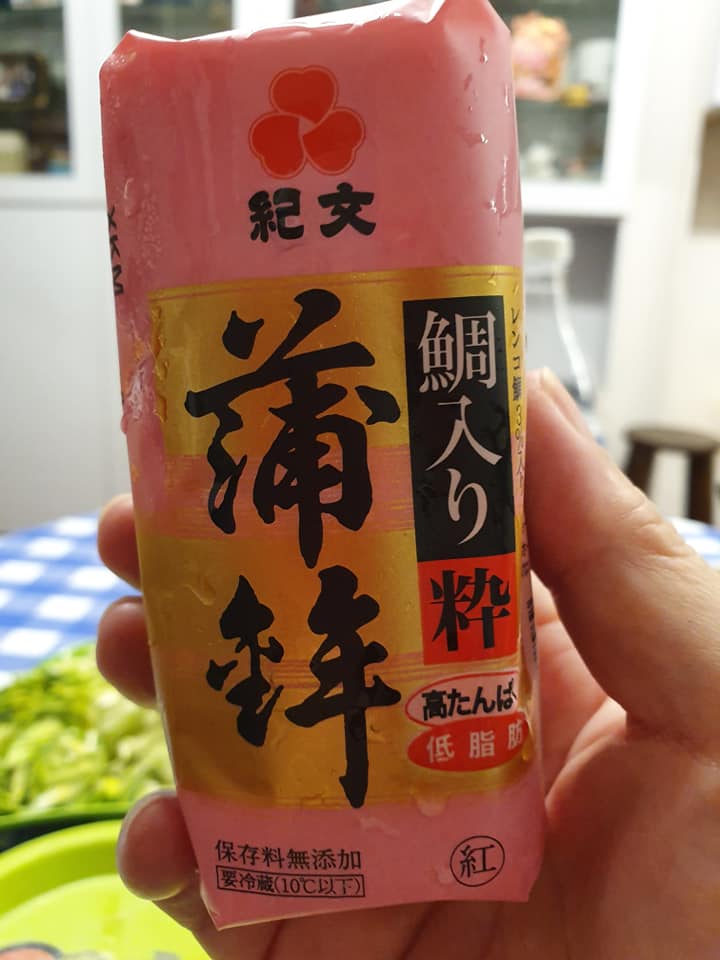 This is Japanese Fish Cake, known as KAMABOKO in Japanese. After taking out the Kamaboko block from its packaging, I cut the KAMABOKO into slices and form patterns as as shown in the photo.
Also, I have GEISHA CAT'S SPECIAL GINGER SAUCE, Sugar and Light Soya Sauce for seasoning.
Cooking: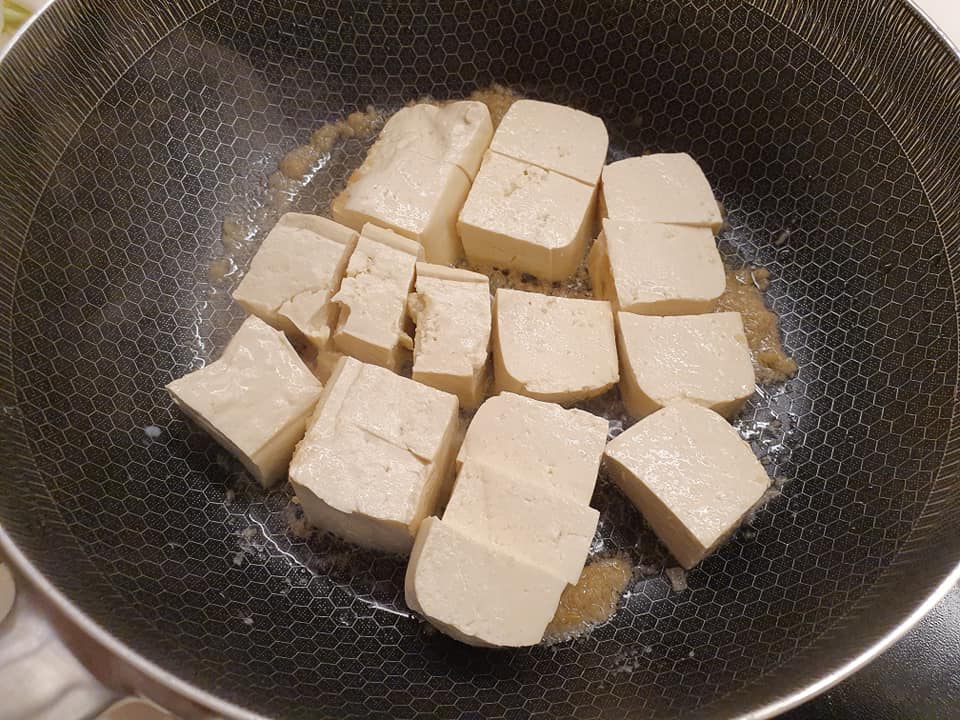 First, heat up 2 TBS Oil in a non stick fry pan. Add in 2 tsp secret formula's GEISHA CAT'S SPECIAL GINGER SAUCE and place in Taukwa to pan fry till both sides turn golden.
Add in Leek to saute together. Sprinkle 1 tsp Sugar on top. Add in 1 TBS Light Soya Sauce, toss well and add half cup water.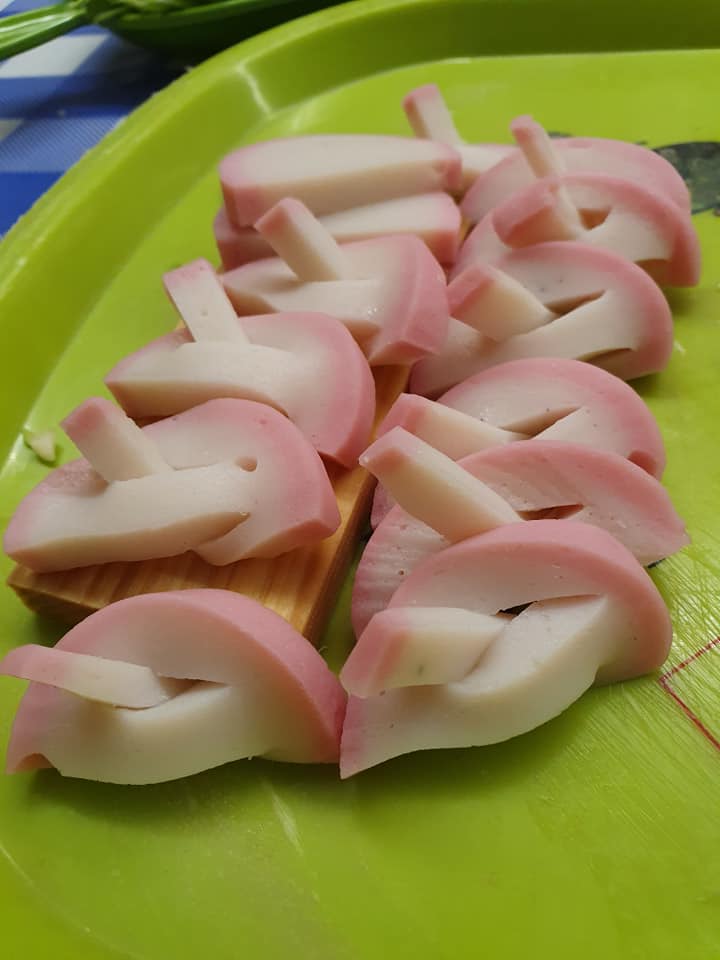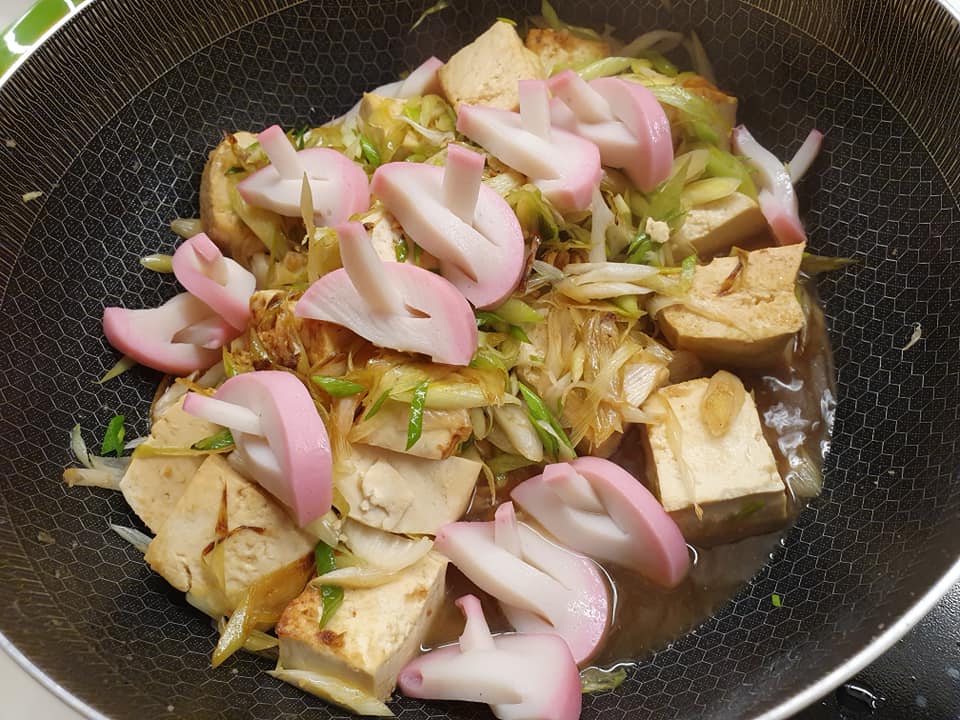 Scatter Kamaboko on top. Cover with lid and simmer till gravy becomes dry.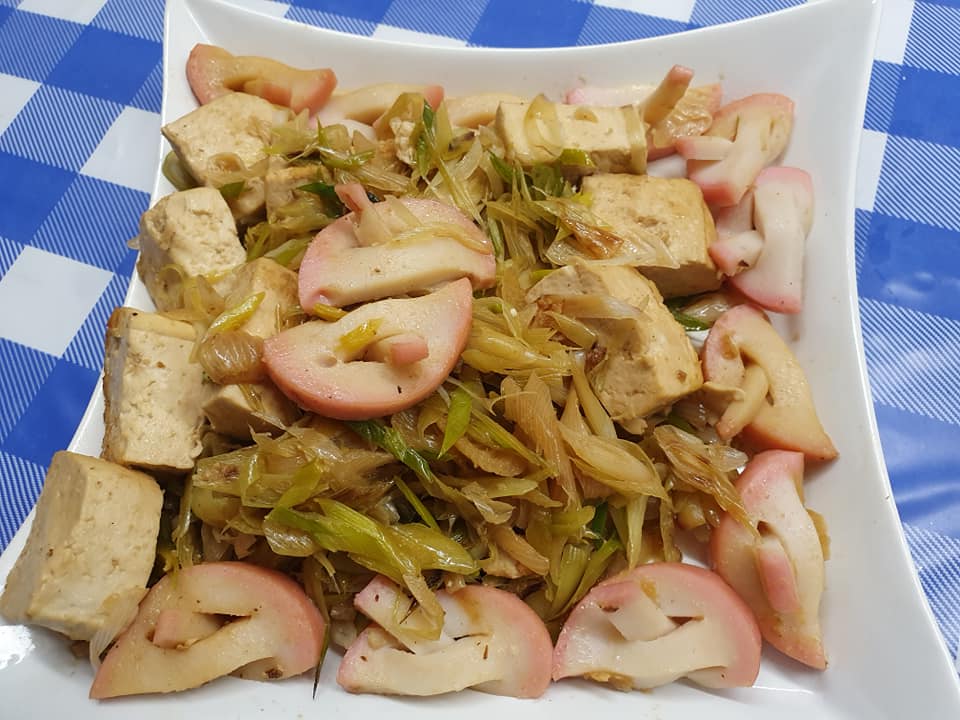 My TauKwa, Leek & Kamaboko in Geisha CAT Special Ginger Sauce is done. Arrange Taukwa and Kamaboko nicely on a big plate. Ready to serve for 2 pax. This dish can be eaten with or without rice. A simple yet aromatic and colourful meatless dish you can cook for your loved ones at home.
If you like my recipe, Please help to share out on your Facebook. Do explore this Blog@CatherinaHosoi.com for more ideas and interesting recipes.
Please subscribe to my BLOG@catherinahosoi.com and get inspired to follow my Healthy Lifestyle and read all the Eat Happy Live Healthy 健康愉食(EHLH) recipes that I created.
---

#EatHappyLiveHealthy健康愉食
#EHLH
#CatherinaHosoiLifestyle
#CreatorNRoleModelOfEHLH
#CulinaryHobbyClass
#RecipesDevelopmentConsultancy