Happy to harvest the Spring Onion I grew in my Rooftop Garden. I use them to cook a yummy dish, Spring Onion Shrimp in Fermented Dou Ru Sauce, to go with our Japanese Short Grain Rice
Preparation:
For ingredients, I have a big handful of own grown Spring Onions, about 30 stalks, which I cut to 1 1/2 inch length

Next, I prepare 200g Shrimps without shell which I marinate with 1/2 tsp Salt, 1/2 tsp Sugar and a dash of Pepper.

For condiments, I am using 3 cubes of Fermented Dou Ru豆乳(fermented salted Soy Bean Curd) , 1 TBS Sugar and some Shao Xing Wine.

Other ingredients include 1 TBS minced Garlic,1 Red Chillie (remove seeds andcut to fine short shreds) and 12 frozen Cherry Tomatoes. (I always keep my Cherry Tomatoes Frozen so that I can use whenever I need)
Cooking:
First heat up 1 TBS Organic Coconut Oil with 1 TBS minced Garlic in a non stick wok till fragrant, add in 3 fermented Salted Dou Ru and Red Chillie, saute and mesh up the Dou Ru.
Add in marinated Shrimps to saute and toss well till cooked.
Add in Cherry Tomatoes and 1 TBS Sugar, saute till heated through.
Lastly add in the cut Spring Onion which is cut to 1 1/2 inch length.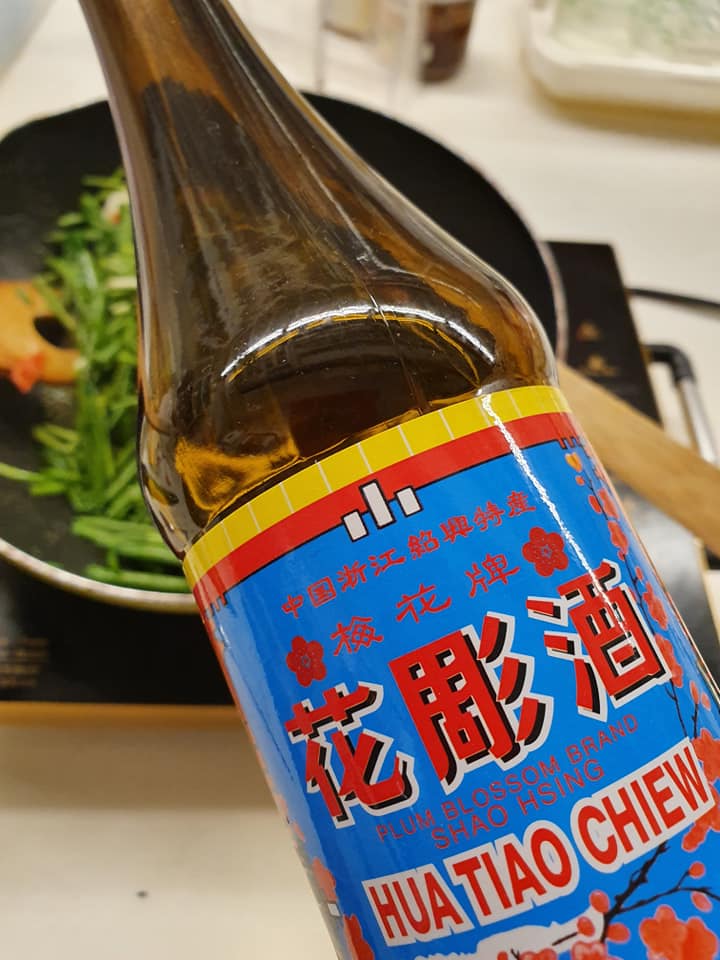 Dribble some Shao Xing Wine 绍兴酒 over, quickly toss well and off heat immediately to serve this lovely dish with Rice.
No water is added during cooking but plenty of gravy is obtained during high heat cooking this. The gravy goes well with rice. Do try cooking this Spring Onion Shrimp in Fermented Dou Ru Sauce at home for your loved one.
#EatHappyLiveHealthy健康愉食
#EHLH
#CatherinaHosoiLifestyle
#CreatorNRoleModeOfEHLH
#CulinaryHobbyClass
#RecipesDevelopmentConsultancy