Blessed day to all. Created a new recipe Rice Cooker Chicken Wings Chinese Sausage Mixed Rice.
Preparation & Cooking:
I am using Flying Man brand Thai Fragrant Brown Rice (80% Thai Brown Rice, 20% Thai Red Rice), 9 Chicken Mid Wings, 1 stalk Leek, 1/2 packet of Shimeji Mushroom and a pair Of Chinese preserved Sausages (腊肠 in Chinese) to make my Electric Rice Cooker Chicken Wings Chinese Sausage Mixed Rice.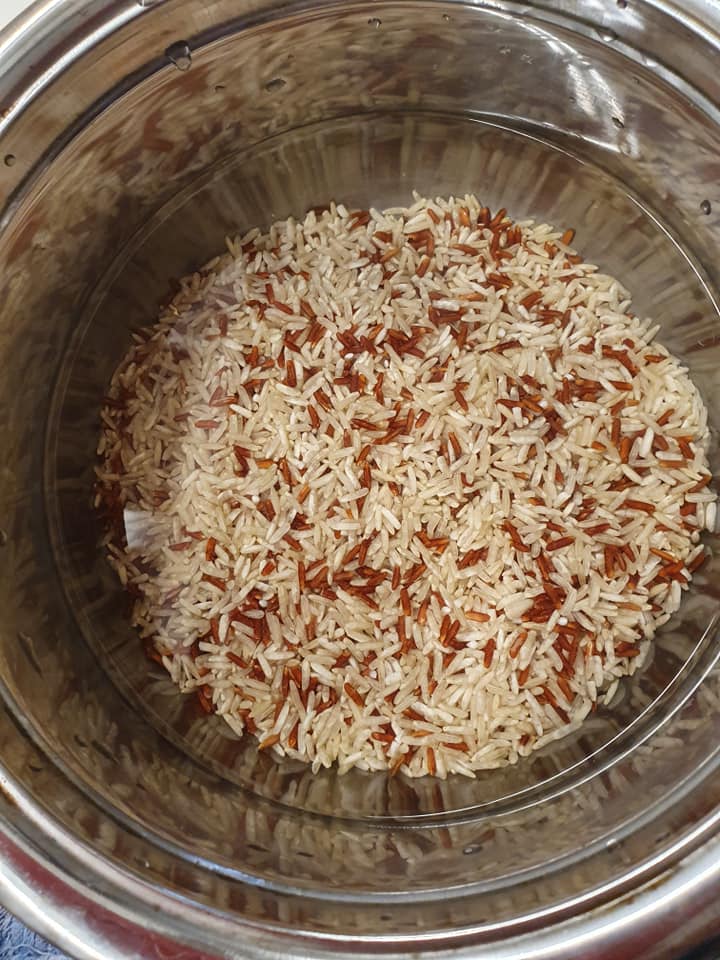 First rinse 1 cup of Thai Fragrant Brown Rice and drain away Water. Soak rice with 2 1/4 cup of water for 10 minutes, then transfer Rice and Water to Electric Rice Cooker to cook rice.
Meantime cut soak Chinese Sausage in hot boiling Water for 5 mins, then remove "stocking" (outer skin) from Sausages and cut to diagonal slices.
Next, cut Leek to round slices and break Shimeji Mushrooms to smaller florets.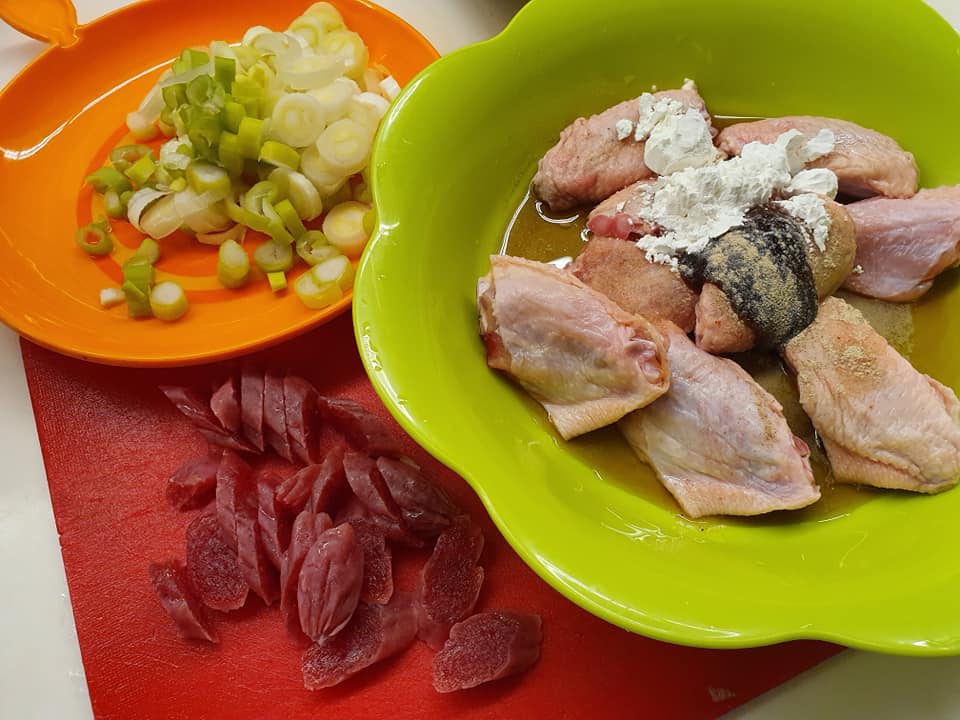 Also, season Chicken Wings with 1/2 tsp Salt, 2 TBS Soba Tsuyu, 1 TBS Oyster Sauce, 2 TBS Mirin, a little Pepper and 1 TBS Corn Starch.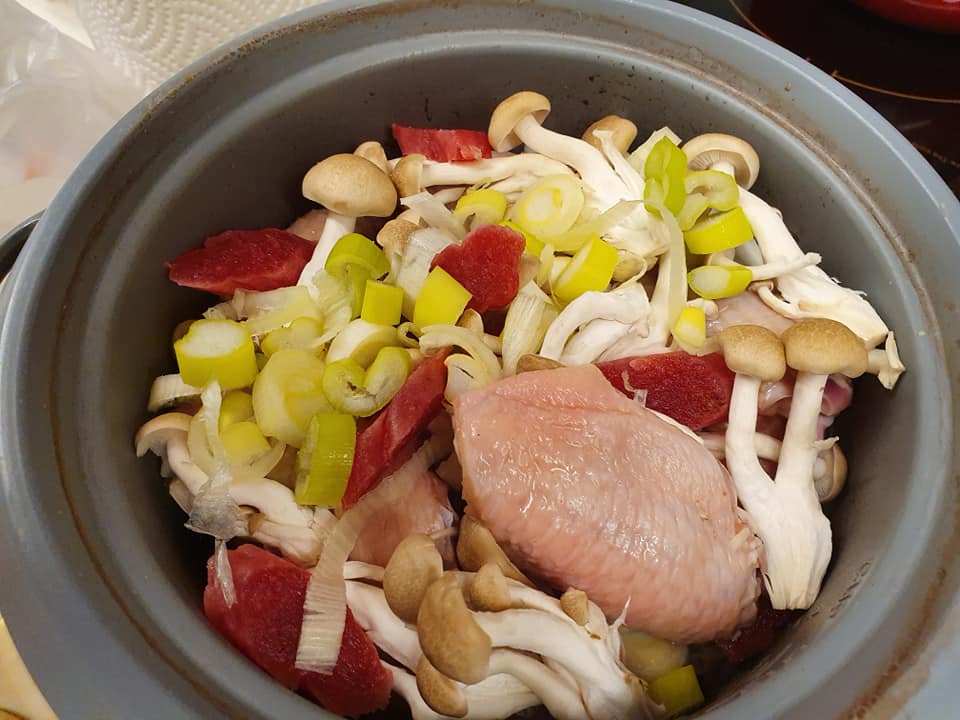 When Rice is cooked, transfer all ingredients on top of Rice, press the "Cook" button to continue cooking till the button jumps to "Warm" position. Keep warm for a further 15 mins then press "Off" Button and ready for plating.
Arrange the Rice, Chicken mid wings, Chinese Preserved Sausage and Shimeji mushroom on a big plate. Garnish with some Coriander leaves. My Samurai love this dish. Do follow this recipe to cook in your kitchen.
#ElectricRicePotChickenWingsChineseSausageShimejiRice电饭锅鸡翅香肠鸿喜菇饭
#EatHappyLiveHealthy健康愉食
#EHLH
#CatherinaHosoiLifestyle
#CreatorNRoleModelOfEHLH
#CulinaryHobbyClass
#RecipesDevelopmentConsultancy
---
Do explore this Blog@CatherinaHosoi.com for more ideas and interesting recipes.
Please subscribe to my BLOG@catherinahosoi.com and get inspired to follow my Healthy Lifestyle and read all the Eat Happy Live Healthy 健康愉食(EHLH) recipes that I created.