We are what we eat! It is important to discipline ourselves what and how to cook, eat nutritiously and control the portion to maintain our health.
Tonight I am hosting a Chinese dinner in the restaurant and I know those are rich and heavy dishes. So I cook a light meal of Barley Grain with Luffa Soup for the two of us as lunch
Preparation:
First, I cut 4 small Luffa, remove the hard skin and cut to finger width 2 inches length,
Next, I cut 4 fresh Shiitake mushrooms, season 200 g Shrimps with 1/2 tsp Salt, 1/2 tsp Sugar and a few dashes of Pepper.

Than, I thaw 1 cup of frozen cooked Barley Grain which I saved when boiling for Barley drinks 2 weeks ago, these are high in fibres.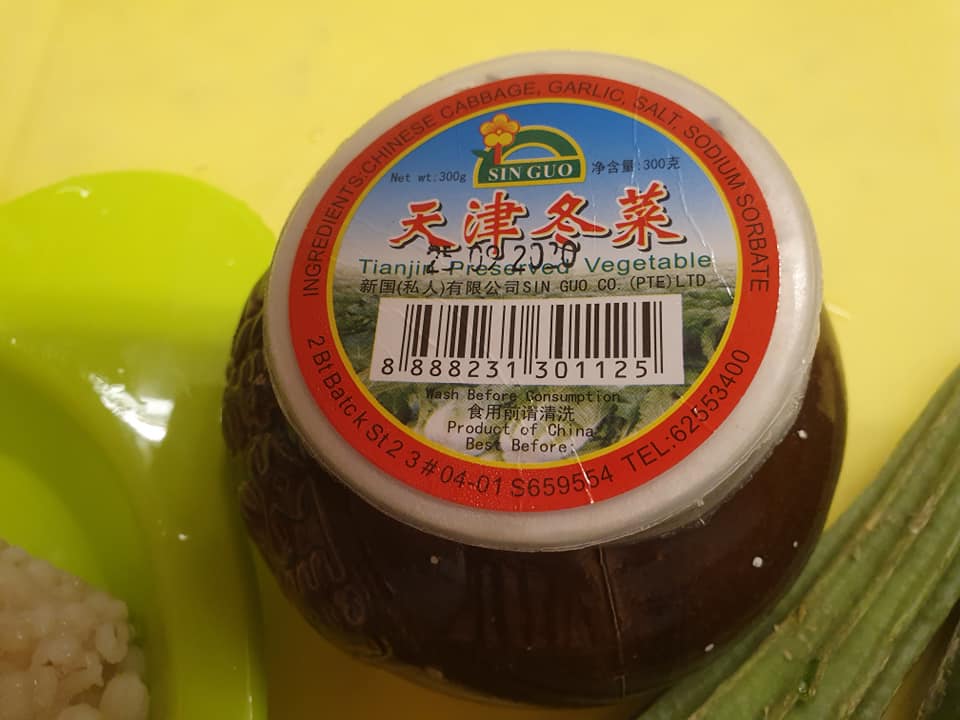 I also need some preserved salted Dong Cai 冬菜 for this soup.
Cooking: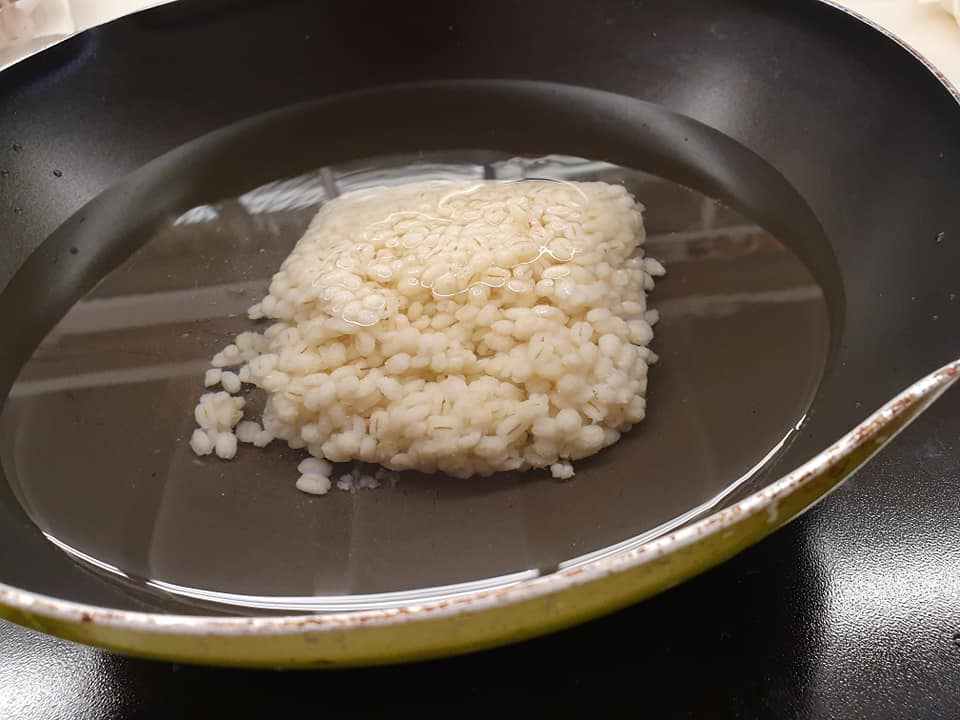 First, in a non stick pot I bring 4 cups of water to a quick boil with the thawed Barley grains,.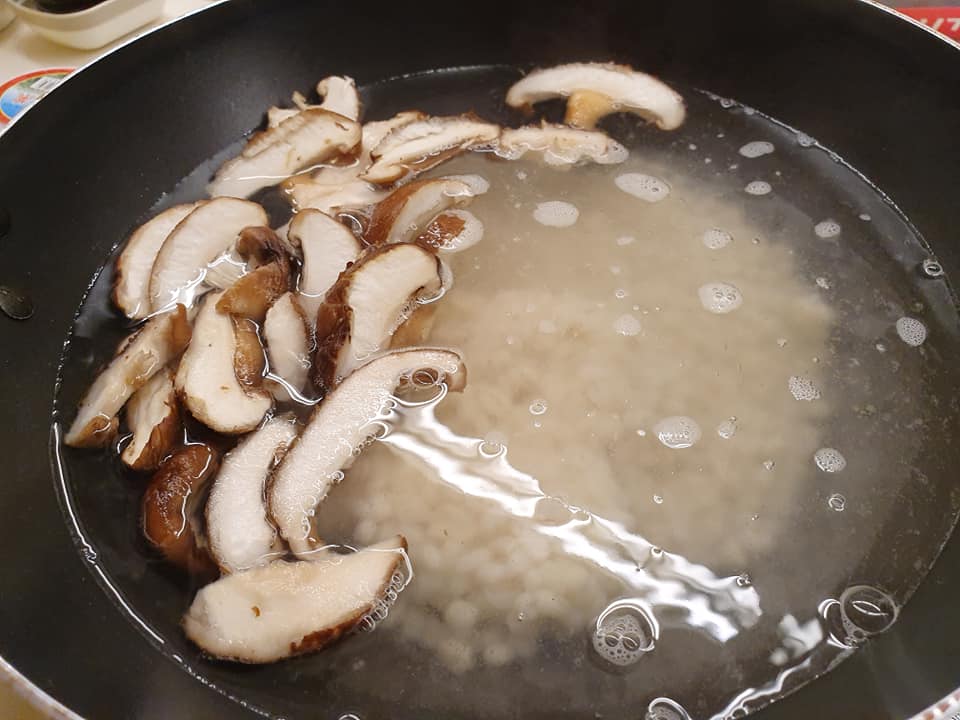 Next, add in the cut Shiitake Mushrooms and boil for 5 mins to release the flavour.
Than, add in marinated Shrimps and Luffa to cook for 5 mins.
Lastly add in 1 TBS Hua Teow Wine 花雕酒 and 2 tsp preserved salted Dong Cai 冬菜 to flavour the soup.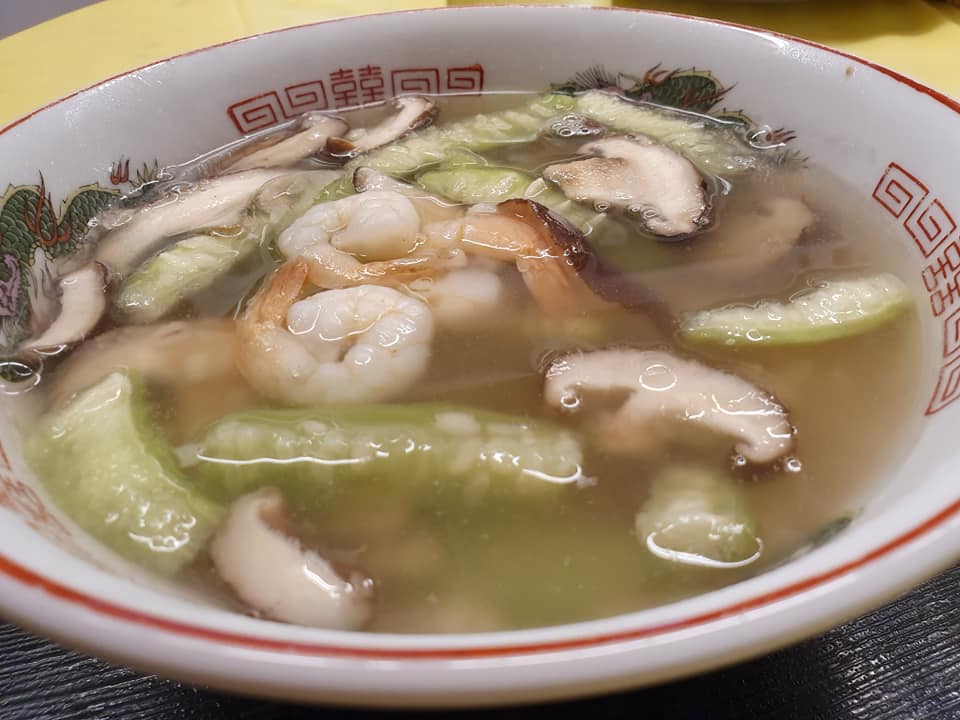 Ready to serve in big bowls.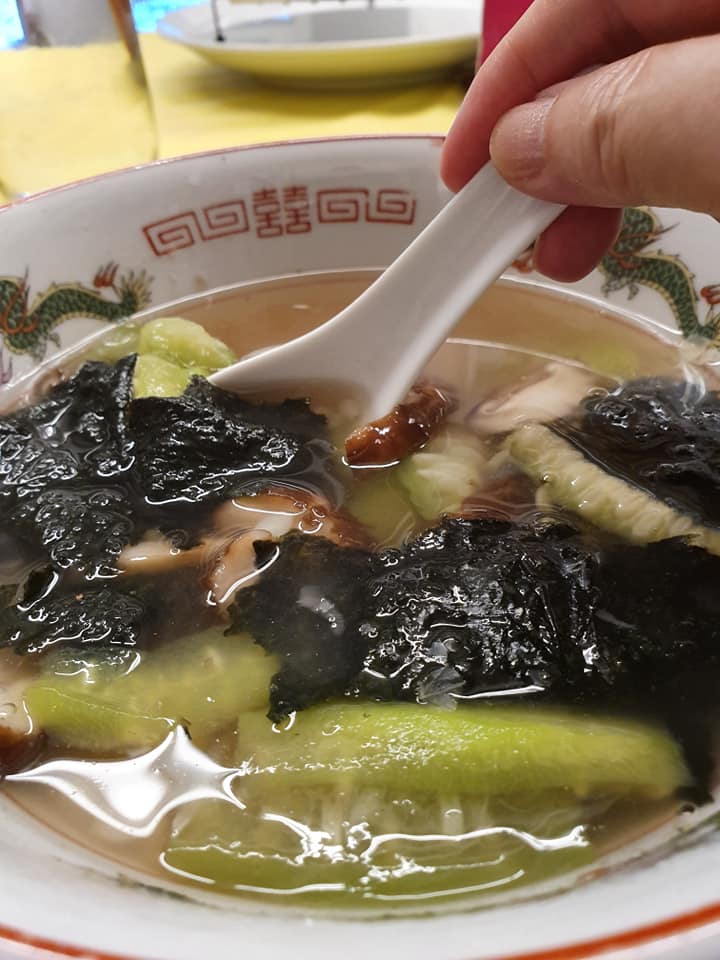 Tear in 1 sheet of Yaki Nori seaweed and serve immediately. Our light, nutritious and yummy dish is ready. Try to cook this simple Barley Grain with Luffa Soup for your loved ones
#EatHappyLiveHealthy健康愉食
#EHLH
#CatherinaHosoiLifestyle
#CreatorNRoleModelOfEHLH
#CulinaryHobbyClass
#RecipesDevelopmentConsultancy
---
Do explore this Blog@CatherinaHosoi.com for more ideas and interesting recipes.
Please subscribe to my BLOG@catherinahosoi.com and get inspired to follow my Healthy Lifestyle and read all the Eat Happy Live Healthy 健康愉食(EHLH) recipes that I created.