EH.LH= Eat Happy Live Healthy! This is a light oiled Prawn French Beans Egg Fried Rice.
Preparation & Cooking: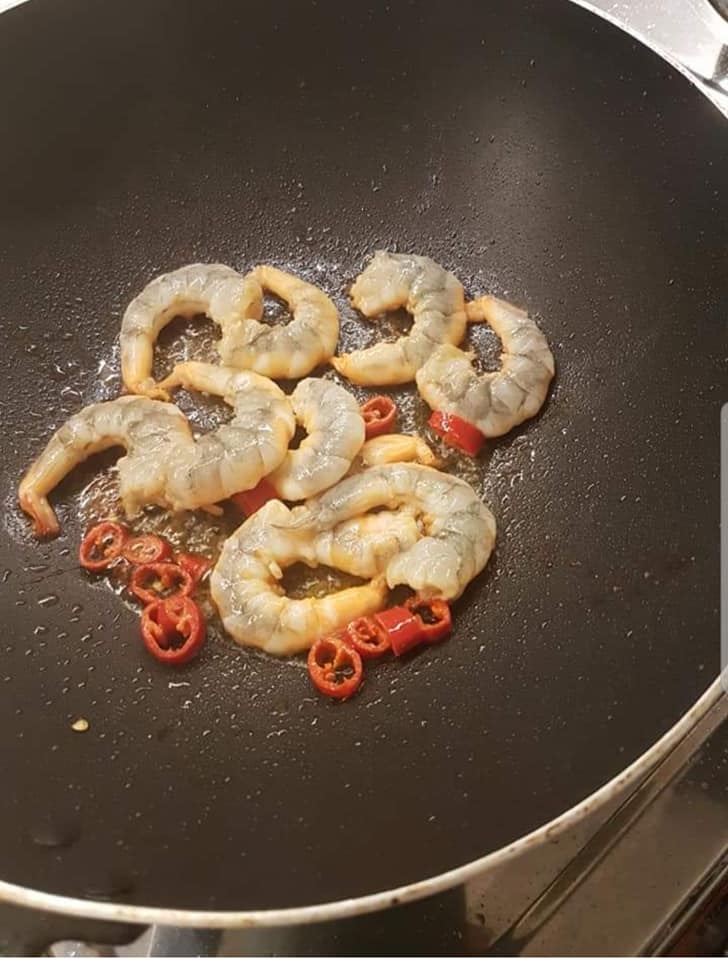 First in a non stick fry pan heat up 1 TBS Sunflower Oil, saute a cut Red Chillie with 200g Prawns marinated with 1/2 tsp salt, 1/2 tsp Sugar and a dash of Pepper. Saute till Prawns changed colour.
Then add in 1 cup diced French Beans and toss well with Haimalayan Pink Salt to taste and a dash of Pepper. Dish out.
In the same fry pan add in 3 cups overnight cooked Rice, add in 2 Eggs mixed with 2 TBS Dashi Shoyu, continue to fry rice till eggs are well cooked. Add in 1 tsp Sugar to the rice.

Toss in the cooked Prawns French Beans mixture. Adjust salt level according to taste. Off fire, ready to serve. This portion is for 2 persons.


Served my Prawn French Beans Egg Fried Rice with Prawn flavoured Egg Tofu Coriander Leaves Soup.

#EatHappyLiveHealthy健康愉食
#EHLH
#CatherinaHosoiLifestyle
#CreatorNRoleModeOfEHLH
#CulinaryHobbyClass
#RecipesDevelopmentConsultancy
---
Do explore this Blog@CatherinaHosoi.com for more ideas and interesting recipes.
Please subscribe to my BLOG@catherinahosoi.com and get inspired to follow my Healthy Lifestyle and read all the Eat Happy Live Healthy 健康愉食(EHLH) recipes that I created.