Recipe Sharing Time. I cooked Non Spicy Chicken Breast with Onion, Brinjal, Fresh Shiitake and 1 Red Chillie without seeds for my Samurai since he does not take the Spicy Chillie Hot Chicken Back dish which I cooked for myself.
Preparation:
Using half breast from 1 chicken, I cut to thin slices and marinate with 2 TBS Cooking Sake and 2 TBS Cornstarch.

I cut half a big Onion to shreds, cut half a Brinjal to dices and cut 4 Fresh Shiitake to 8 pcs. I also remove seeds from 1 Red Chillie and cut to shreds.

For Seasonings, I have 2 TBS Oyster Sauce and 1 tsp Sugar.

Cooking: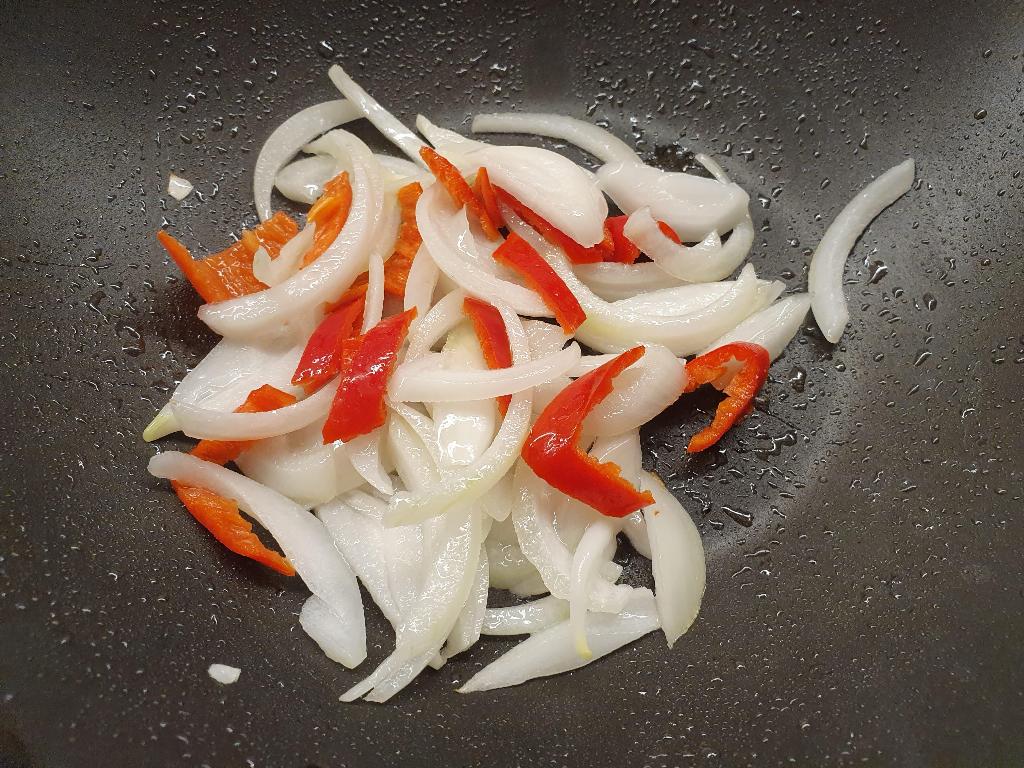 Heat up a non stick fry pan with 1 TBS Oil, saute Onion till soft, add in Red Chillie and Chicken Breast and toss well.
Add in Brinjal and Shiitake, pour in 200ml water, 2 TBS Oyster Sauce and 1 tsp Sugar. Simmer cooked till gravy reduced.

Off fire and ready to serve with rice.

By adding Cornstarch to Chicken Breast, the end result of Chicken breast is tender and not tough.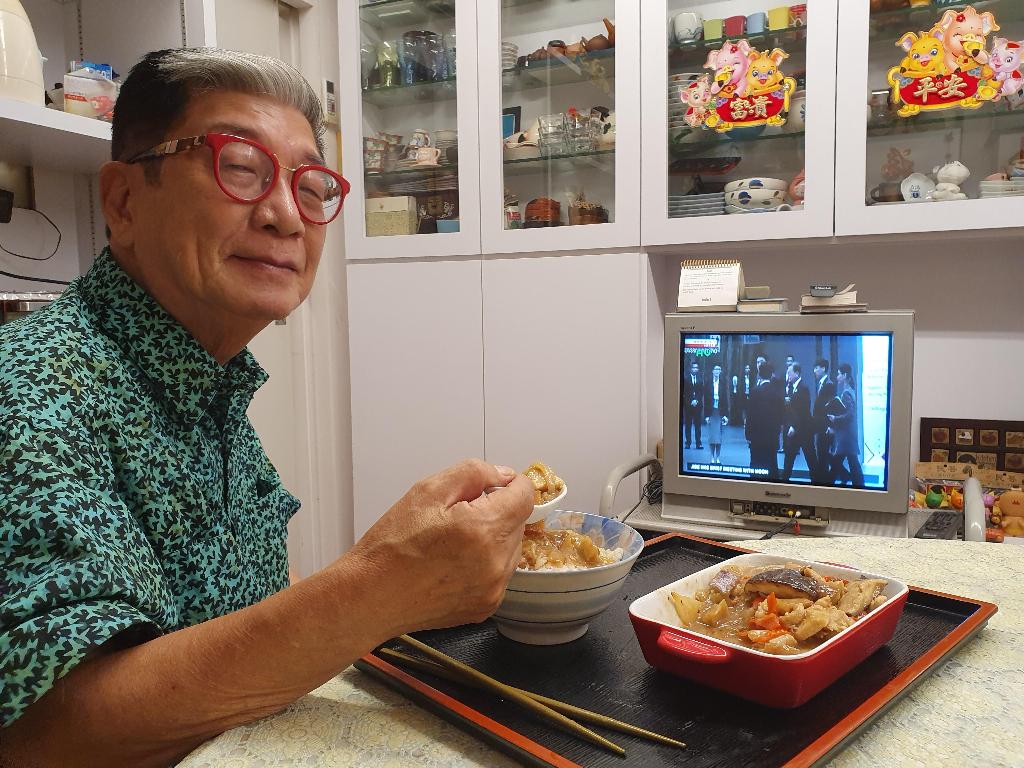 See, my Samurai is enjoying his Non Spicy Chicken Breast with Rice Cooked by his Geisha CAT while I'm enjoying my Lips Burning Chicken Back with Chicken Feet.
If you like my recipe, Please help to share out on your Facebook. Do explore this Blog@CatherinaHosoi.com for more ideas and interesting recipes.
Please subscribe to my BLOG@catherinahosoi.com and get inspired to follow my Healthy Lifestyle and read all the Eat Happy Live Healthy 健康愉食(EHLH) recipes that I created.
#NonSpicyChickenBreastWithOnionBrinjalShiitakeMushrooms
#IndraFoodBrandSambalBawangSpecial
#EatHappyLiveHealthy
#EHLH 
#CatherinaHosoiLifestyle 
#CulinaryHobbyClass