Raining day is a cool day in Singapore. This is the right time to serve Fuzhou Hong Zao Ji Mian Xian 福州红糟鸡面线 (a traditional signature dish from Fuzhou, China, Flour Vermicelli topped with Chicken with Red Yeast Fermented Rice Wine together with Rice Wine Lees)
Preparation: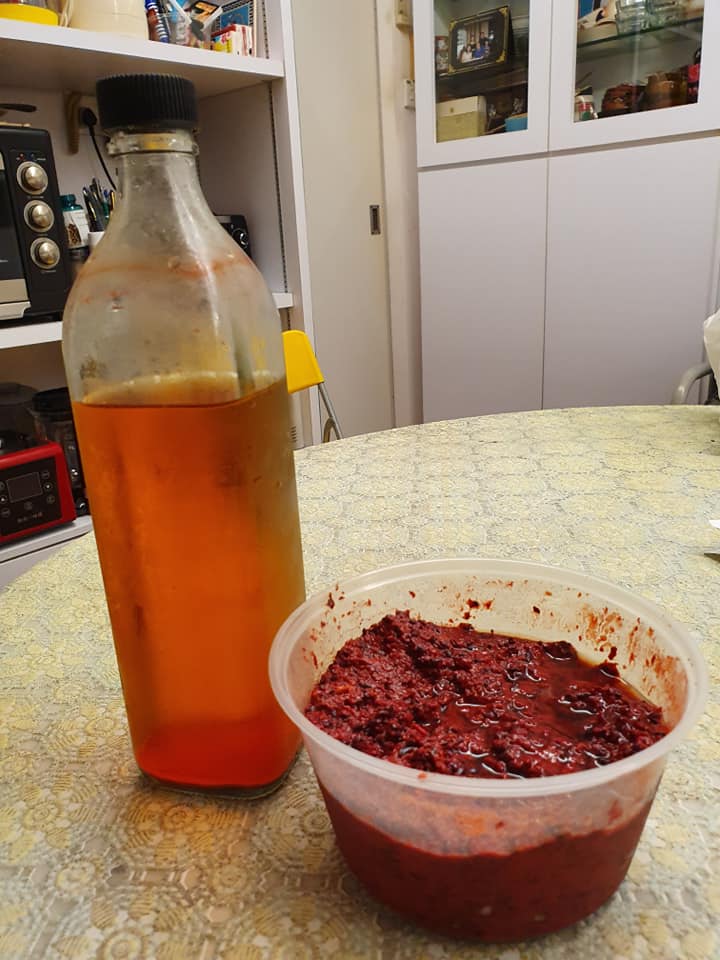 I have 500g chopped Chicken, marinated with 1 tsp Salt, a little Pepper and 3 TBS fermented Red Yeast Wine.

I soak 10 medium sized Dried Mushrooms till soft, than cut away the stems. I also soak a handful of small Black Fungus till soft then remove the hard stems. Cut 2 thumb sized Ginger to shreds. Rinse ready 3-4 TBS Dried Goji Berries.

I also have 4 TBS Red Yeast rice Wine Lees and 1 cup of Red Yeast rice wine.

For condiments, I need 1 TBS Sunflower Oil, 1 TBS Sesame Oil and Salt & Sugar to taste.

Not forgetting 4 bundle of Mee Suah also known as Mian Xian in Mandarin (Flour Vermicelli).
Cooking:
First part of cooking: Heat up 1 TBS Sunflower Oil with 1 TBS Sesame Oil in a non stick pan to saute Ginger till fragrant.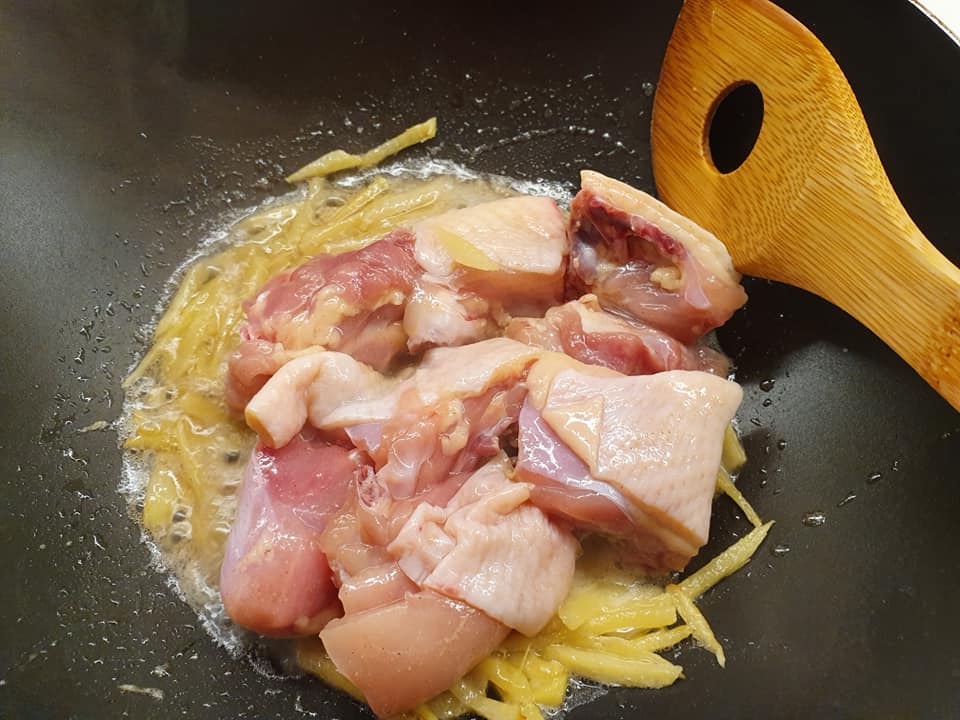 Then add in marinated Chicken to saute till colour changes.
Add in Mushrooms to saute for 3 mins. Add in 4 TBS Red Yeast rice Wine Lees (you can use your own harvested Wine Lees or use store bought).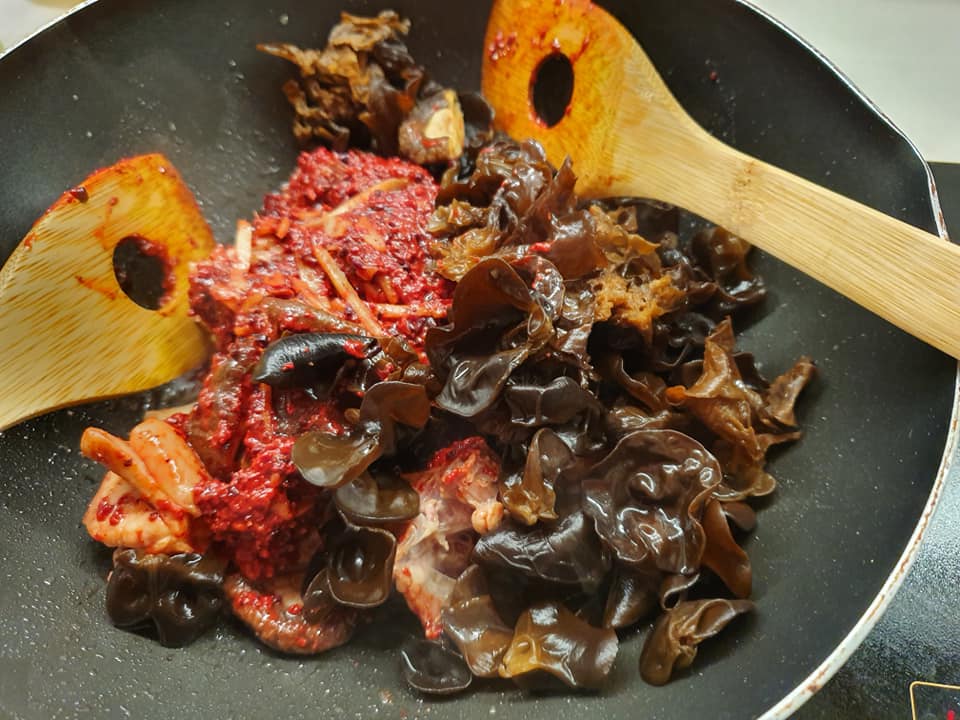 Add in Small Black Fungus, top up with 1 cup Red Yeast Wine with 1 1/2 cup Water and bring to a quick boil, then lower heat to simmer for 15 mins.
At the last 5 minutes, add in Goji Berries, Himalayan Pink Salt to taste and 1 tsp Sugar. Off heat.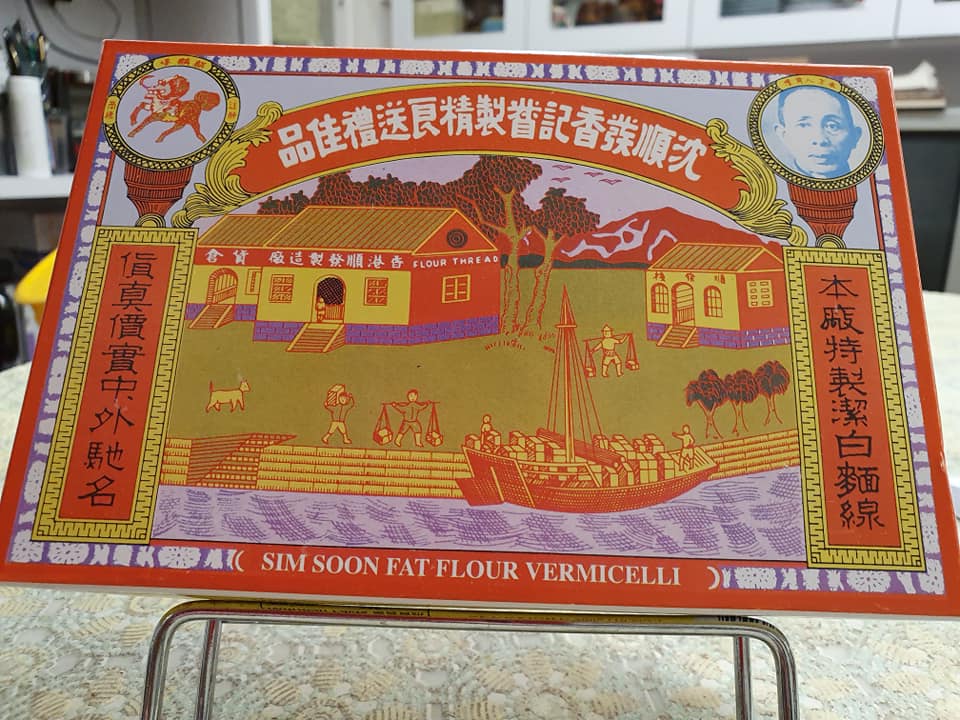 2nd part of Cooking: Bring 4 small bundles of Mee Suah also known as Mian Xian in Mandarin (Flour Vermicelli) to boil in hot boiling water for 3 mins, drain.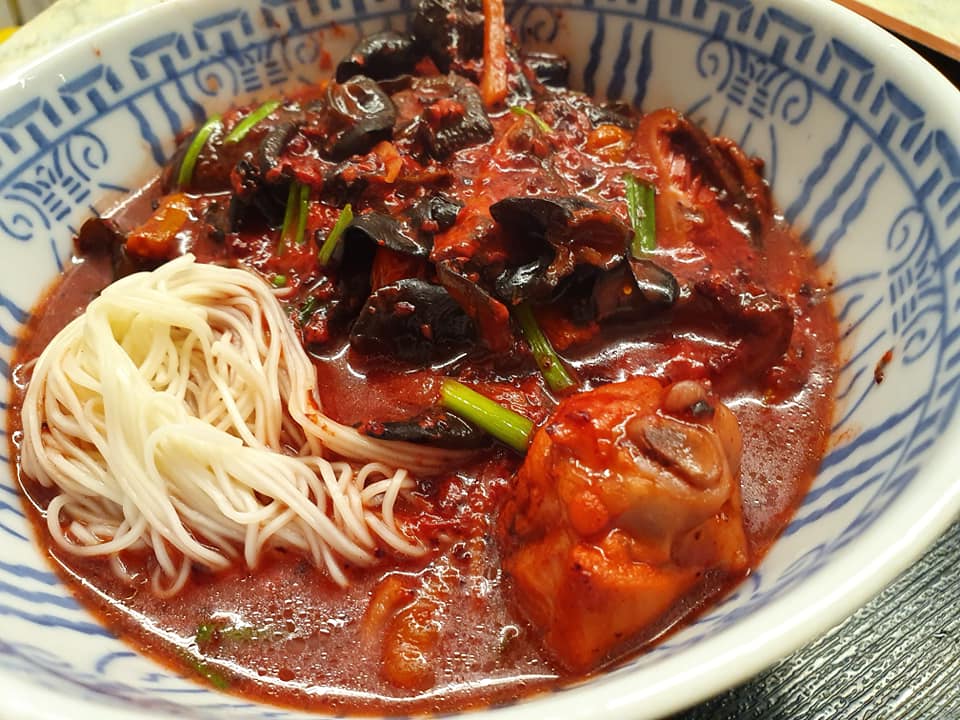 Serve this by topping up with the Red Yeast rice Wine Chicken Soup. This keeps the body warm. Home cooked tastes anytime better than eating outside. This recipe is a sure keeper. This Fuzhou Hong Zao Ji Mian Xian serves 2 pax. One for Samurai, one for me, his Geisha CAT.
#EatHappyLiveHealthy健康愉食
#EHLH
#CatherinaHosoiLifestyle
#CreatorNRoleModeOfEHLH
#CulinaryHobbyClass
#RecipesDevelopmentConsultancy