A collection of CATherina Hosoi's facebook posts from 21 Jul 2020, Tuesday to 25 Jul 2020, Saturday
---
21 July 2020 Tuesday
A simple meal for two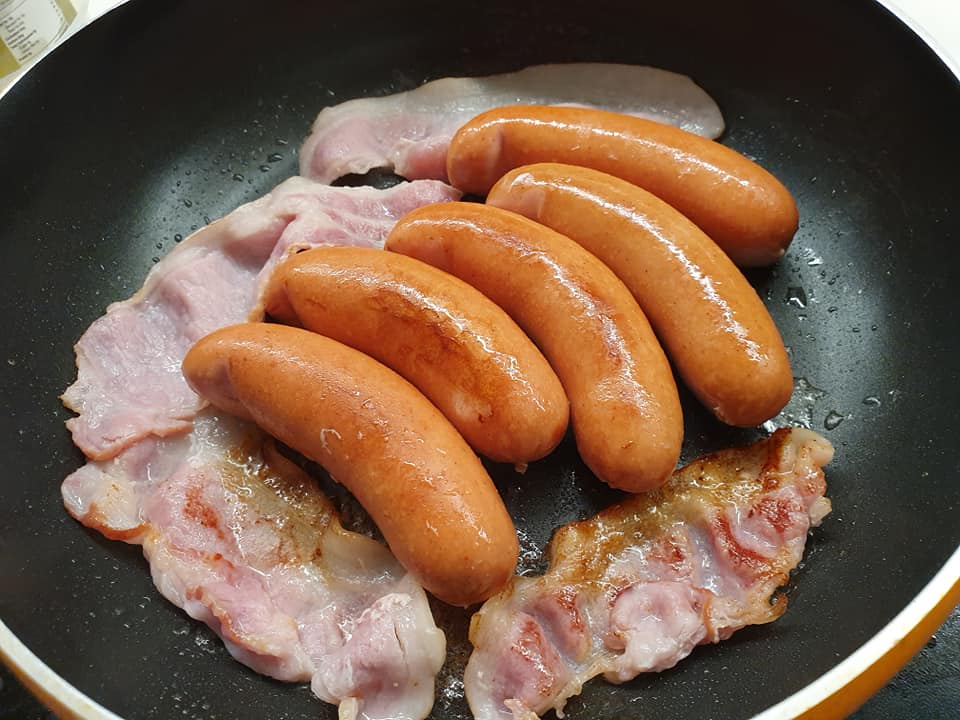 My good friend blessed me with a big Flaxseed Bread she baked for me. I pan fried 4 streaks of Bacon and 5 Bockwurst Sausages in 1 TBS Organic Coconut oil. When they are cooked dish them out.

Using the dripping in the pan I saute 500g Baby Chye Sim小菜心 with 2 TBS Japanese Kikkoman Soy Sauce and half a teaspoon of Sugar, just saute for 3 mins the Green Veggie is cooked.

Spread some Mustard and Japanese Mayonnaise on the Bockwurst Sausages, cut the Flaxseed Bread and toast the slices and serve them with the combination of Sausages, Bacon and Green Veggie. A perfect meal for two.
#EatHappyLiveHealthy健康愉食
#EHLH
#CatherinaHosoiLifestyle
#CreatorNRoleModelOfEHLH
#CulinaryHobbyClass
#RecipesDevelopmentConsultancy
---
My Rooftop garden
So happy to see my Madagascar Periwinkles blooming so many flowers on my rooftop garden. I have been giving water with my tender care and love and sweet talk to them every day.
#GivingTenderCareLoveNSweetTalk
#MyMadagascarPeriwinklesAreBlooming
#CatherinaHosoiLifestyle
---
SG Together Pack
I have collected my SG Together Pack. Have you collected yours?
---
22 Jul 2020 Wednesday
Going out for lunch
Going out for early lunch. We are going to meet our good friend to bless her for her July birthday.
#ITreasureFriendship
#CatherinaHosoiLifestyle
---
Dine out for lunch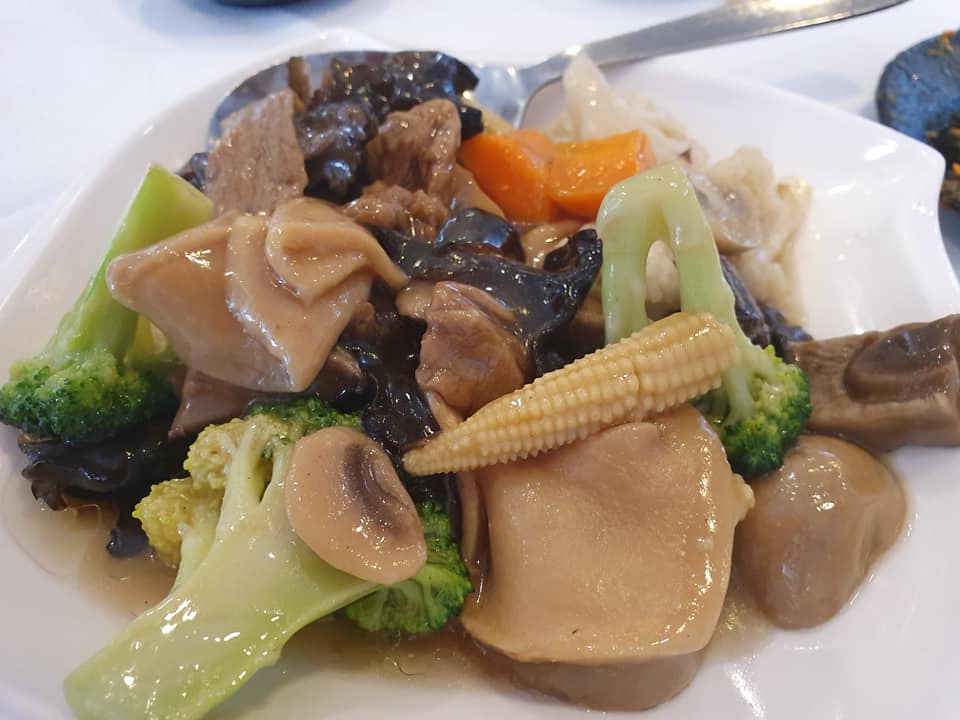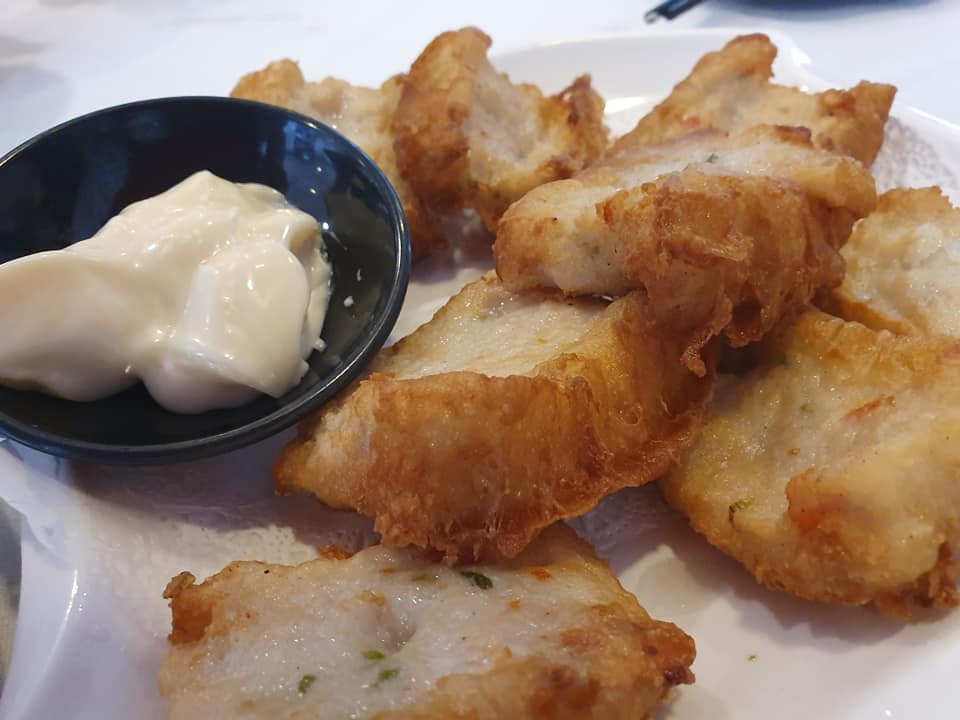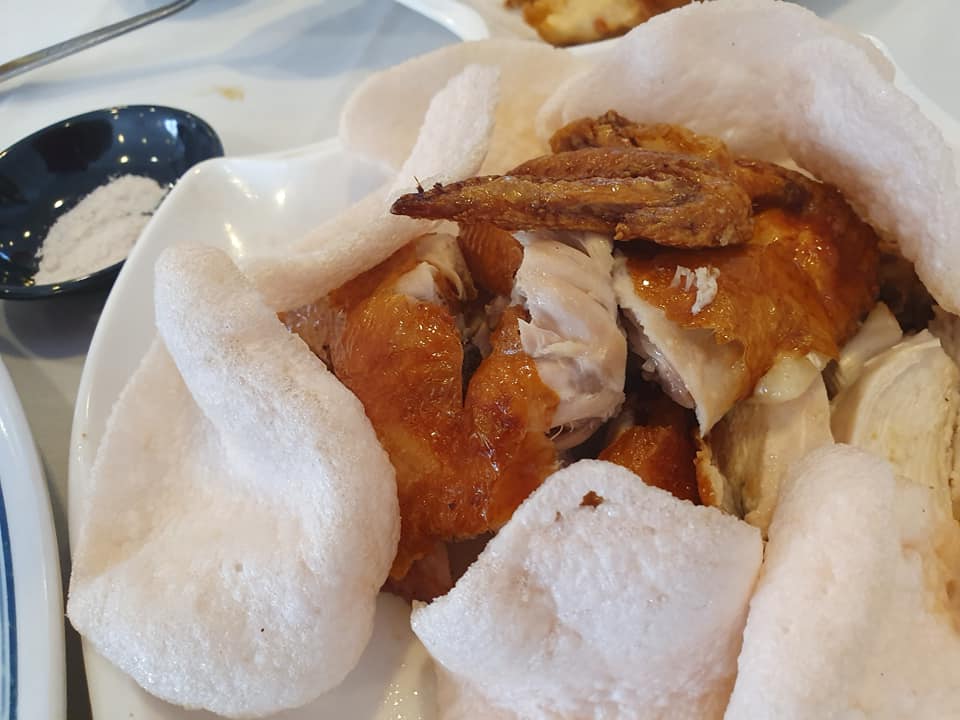 At our favourite Chinese restaurant, we enjoyed with our good friends for lunch. Ordered Luo Han Zhai罗汉齊, Hong Kong style Steamed Fish港式蒸鱼,You Char Kueh with Squid Paste served with Mayonnaise,苏冬油条和美奶滋酱,Roast Chicken烤鸡,Sup Kum Sang Meen Noodle 什锦炒生面。All enjoyed. Happy Birthday to our dearest Ko Bee Bee.
#ITreasureFriendship
#FoodResearcherDinesOut
#CatherinaHosoiLifestyle
---
23 Jul 2020 Thursday
My Rooftop Garden
The Pandemic has changed my lifestyle. Staying at home most of the time made me clearing up my Rooftop Garden which had been left unattended for years due to my busy work previously. No time even to come to the Rooftop Garden.

Now slowly I clear the weeds from all the pots and started planting Bitter gourd, Spring Onions and Madagascar Periwinkles. I speak to them, handle them with my tender love and care. Even I have no Green Fingers they give me hope seeing them growing healthily.

See my Spring Onions I harvested today and the flowers are blooming. All these cheer me up and I thank God for His blessings. Nowadays I enjoy sitting at the Rooftop Garden for 30 mins daily to enjoy the breeze and sunlight. My Healthy Happy Lifestyle!
#EnjoyingMyRooftopGarden
#CountingBlessingsFromGod
#CatherinaHosoiLifestyle
---
Link up with me on Facebook
To get to see all my activities in Singapore and overseas, including recipes which I created & our resort activities in Bali, please link up with www.facebook.com/CatherinaHosoiFanPage OR www.facebook.com/CulinaryHobbyClass OR www.ubudgreen.com
#CatherinaHosoiLifestyle
#RecipesDevelopmentConsultancy
#CreatorNRoleModelEHLH
#EHLHStandsForEatHappyLiveHealthy
---
We need to Pray
WE NEED TO PRAY!

The whole World should be praying this right now
(I got all choked up, as I prayed it.)

Let's bow our heads and pray:

Eternal Father, You made the whole World stop spinning for awhile.
You silenced the noise that we all have created.
You made us bend our knees
again and ask for a Miracle.

You closed Your Churches so we will realize how dark our World is without You in it.
You humbled the proud
and powerful.
The economy is crashing,
businesses are closing.
We were very proud,
we thought that everything
we have, everything we
possess, was the result of
our hard work.

We have forgotten that it was always Your grace and mercy that made us who we are.

We're running in circles looking for some cure to this disease, when in fact we need to humble ourselves and ask You for guidance and wisdom.

We've been living our lives like we will be here on Earth forever, like there's no Heaven.

Maybe these trials are Your
mercy in disguise.
Maybe this virus is actually
Your way of purifying us, &
cleansing our soul, bringing
us back to YOU.

Today as these words travel the internet, may all who see them join their hearts and hands together in prayer! Asking for forgiveness and asking for healing and protection from this virus…GOD just wipe it from the Earth!

Father You have been patiently waiting for us. We're so sorry for ignoring Your voice… and in our selfish ways, we've sometimes forgotten that YOU are GOD!

You only need to say the words and our souls shall all be healed. We ask these things in Jesus name!…Amen

Prayer for all Repost It Please Copy and Paste it as I did . Amen
---
Recipe Sharing: Stir Fry Spring Onion, Ginger & Beef
Using my harvested Spring Onion from my Rooftop Garden to fry Ginger and Shabu Shabu Beef as our lunch and served with toasted Flaxseed Bread blessed by my friend few days ago. (read more….)
---
24 July 2020 Friday
A yummy nutritious Red Bean dessert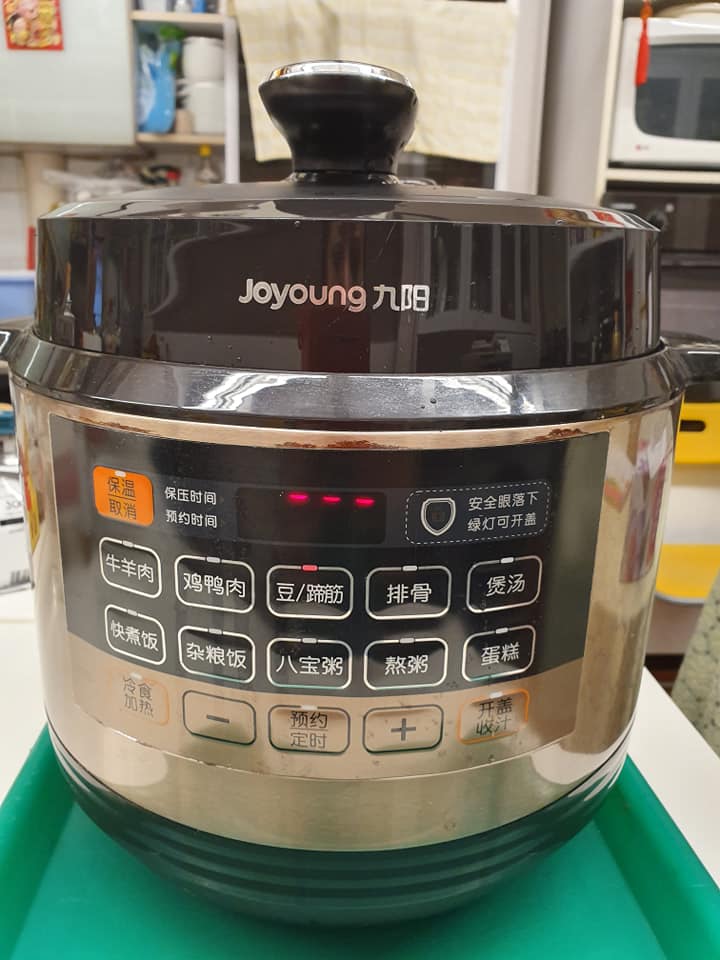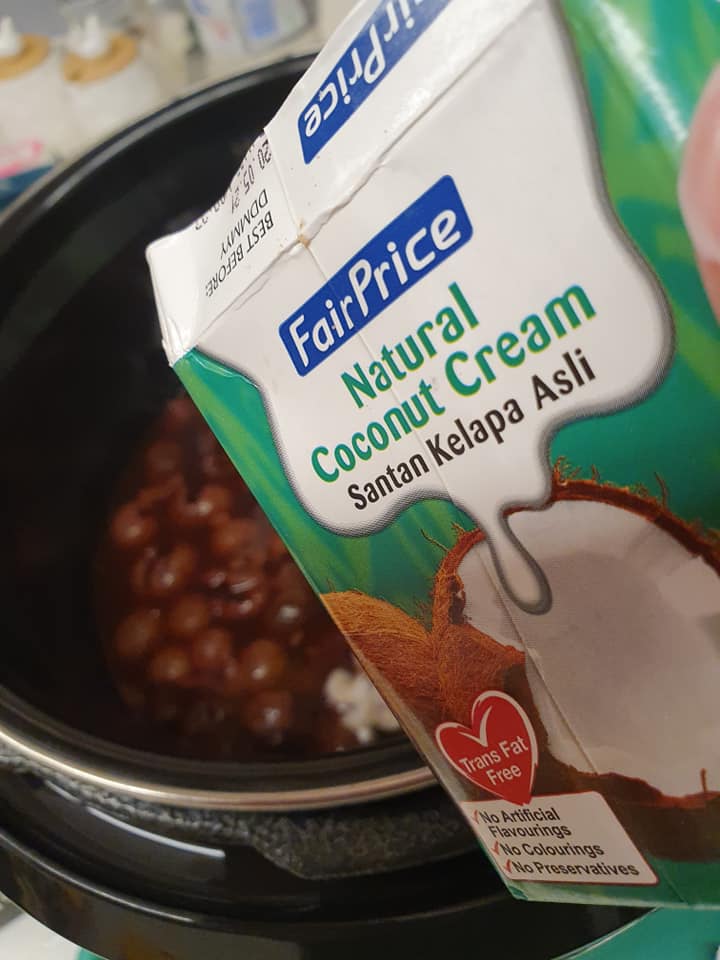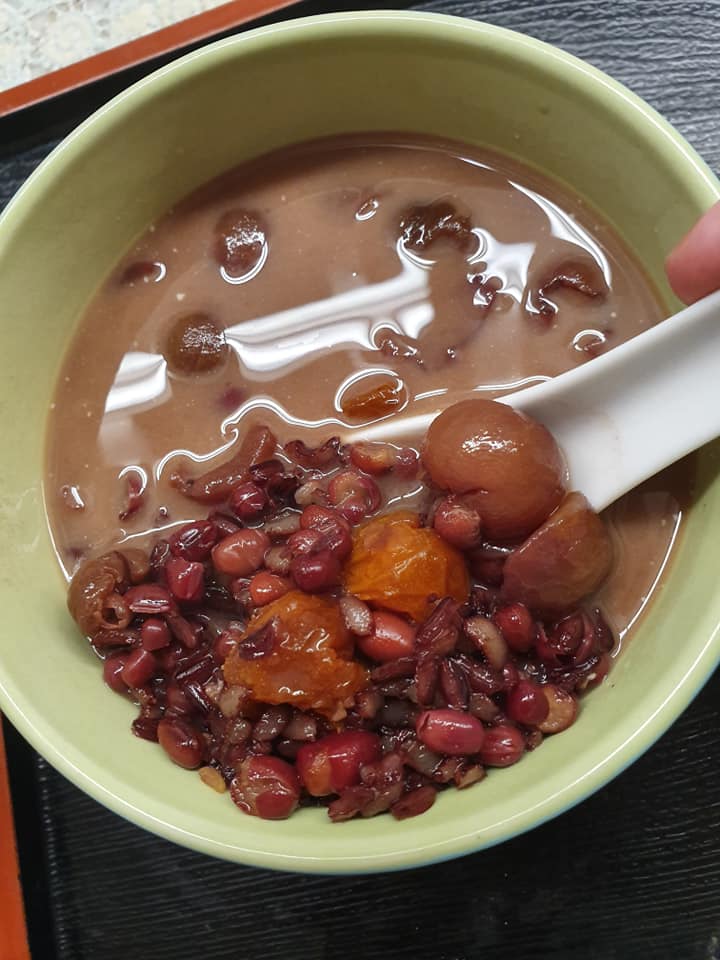 Let me share with you this Dessert which I cooked. It is high in antioxidant, protein, iron, Vitamin C and Fibre.

I rinse half cup Azuki Red Beans, half cup Thai RiceBerry, half cup Dried Cherry Tomatoes and half cup Dried Longan. Put all in an Electric Pressure Cooker with 7 cups water and set the timer to 35 mins.

When time is up, stir in Crystal Rock Sugar or any Sugar to taste, lastly add in a box (200ml) Coconut Cream to heat through. A yummy nutritious Soup Dessert is ready to serve to 4.
#EatHappyLiveHealthy健康愉食
#EHLH
#CatherinaHosoiLifestyle
#CreatorNRoleModelOfEHLH
#CulinaryHobbyClass
#RecipesDevelopmentConsultancy
---
Ubud Green Resort Villas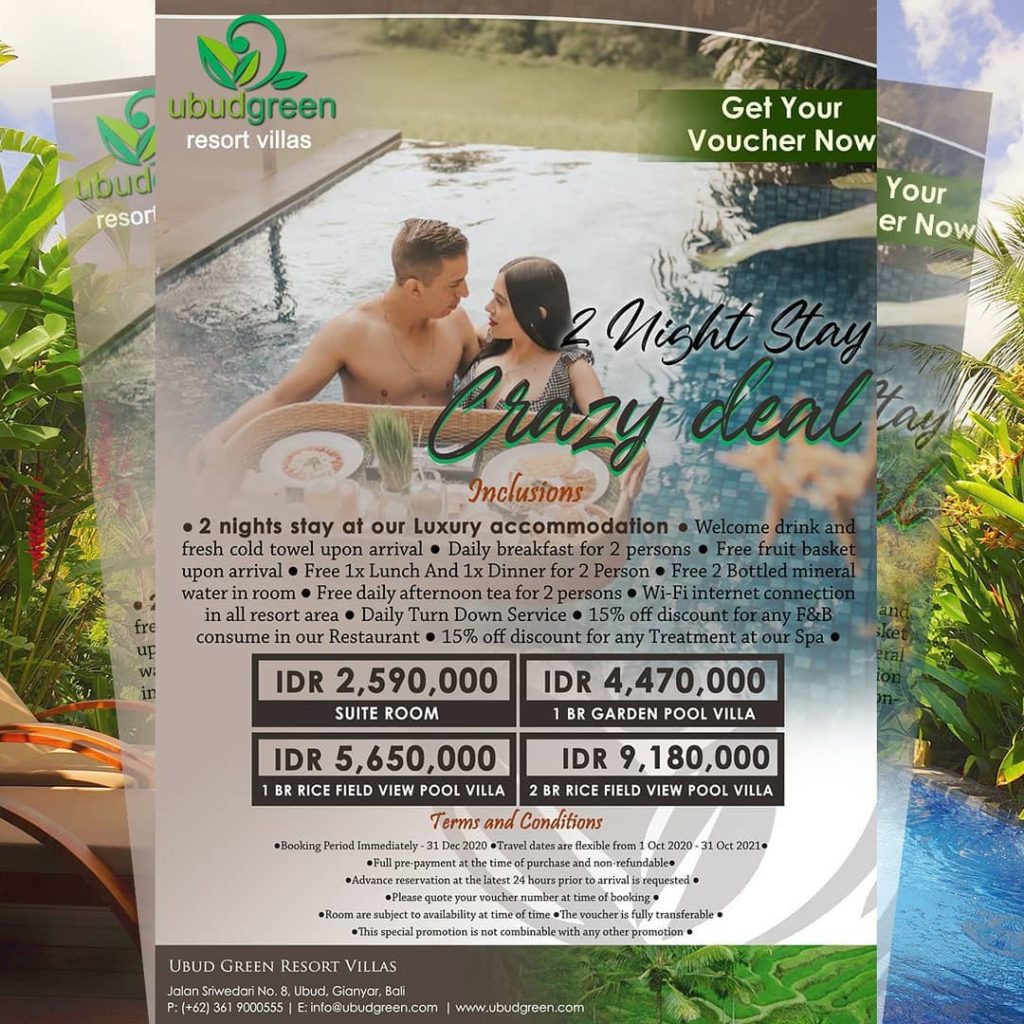 Ubud Green

Get your Voucher Now, Stay Later

The pandemic might put the world in a break and set up apart, but it can't take away our spirit of hospitality.

It gives us time to improve our facilities and strengthen our service standart and our commitment to deliver the genuine of hospitality is stronger than ever~

Explore #Bali whilst staying @ubudgreen Let's book your room for next plan trip in advance

For more information and reservation detail:
📧 info@ubudgreen.com
☎ +62 361 9000 555
WA +62 811 38 000 333
Use #ubudgreen to be featured
…………
Get special rate through our website
www.ubudgreen.com
#turiesmo #ubud #tourism #travel
#traveling #socialenvy #vacation
#visitbali #instatravel #instago #instagood
#girl #bestoftheday #privatepoolvilla #holiday
#photooftheday #balicili #TheBaliGuru
#thebalibible #luxury #luxuryvilla
#instatraveling #travelgram
#Ubudgreenresortvillas #igtravel
#privatevilla #privatevillabali #balilife
---
25 July 2020 Saturday
Sharing
---
Going out for lunch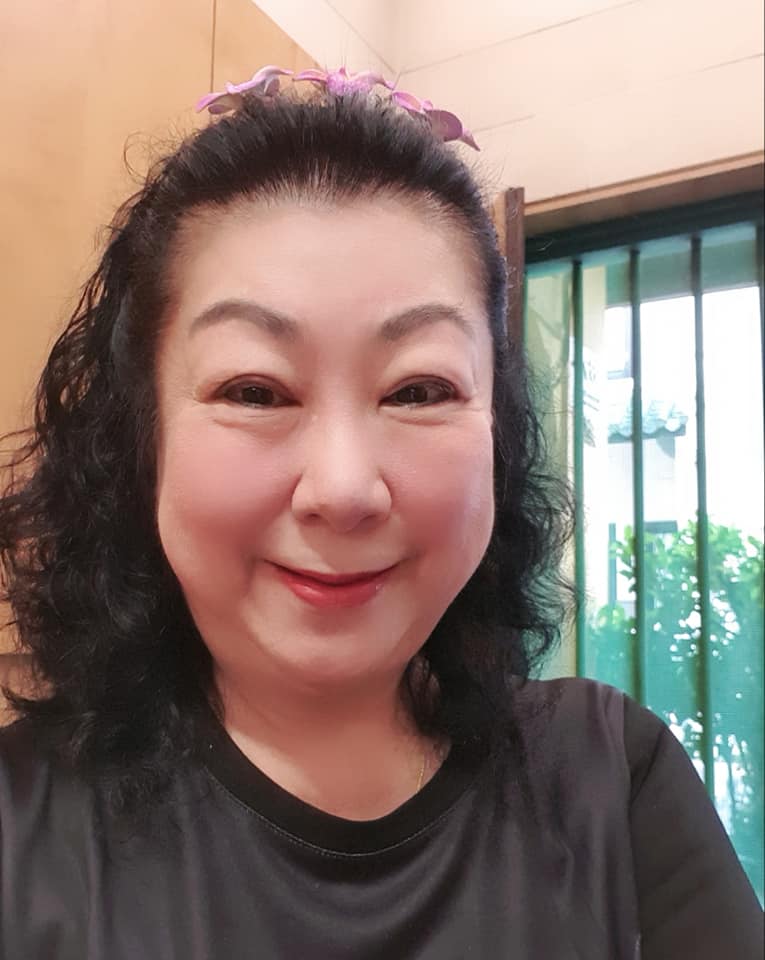 Waiting for friends pick up to enjoy our Japanese lunch together.
#ITreasureFriendship
#WaitingForFriendsToGoOut
#CatherinaHosoiLifestyle
---
Dine out for lunch
Ordered my favourite Seafood Donburi and Mozuku Soup as lunch from Sakuraya Restaurant at Anchor Point, Singapore
#FoodResearcherDinesOut
#CatherinaHosoiLifestyle
---
Link up with me on Facebook
To get to see all my activities in Singapore and overseas, including recipes which I created & our resort activities in Bali, please link up with www.facebook.com/CatherinaHosoiFanPage OR www.facebook.com/CulinaryHobbyClass OR www.ubudgreen.com
#CatherinaHosoiLifestyle
#RecipesDevelopmentConsultancy
#CreatorNRoleModelEHLH
#EHLHStandsForEatHappyLiveHealthy
---
Recipe Sharing: Pork Knuckle Stew with Mee Suah
Using my Electric Pressure Cooker to cook my favourite Pork Knuckle, Garlic, Black Mushroom, Potato, Red Dates Stew and serve it with Mee Suah (Flour Vermicelli). I have 1 Kg chopped Pork Knuckle…(read more…)
---


Recipes sharing by CATherina Hosoi