Using my harvested Spring Onion from my Rooftop Garden to fry Ginger with Shabu Shabu Beef as our lunch and served with toasted Flaxseed Bread blessed by my friend few days ago
Preparation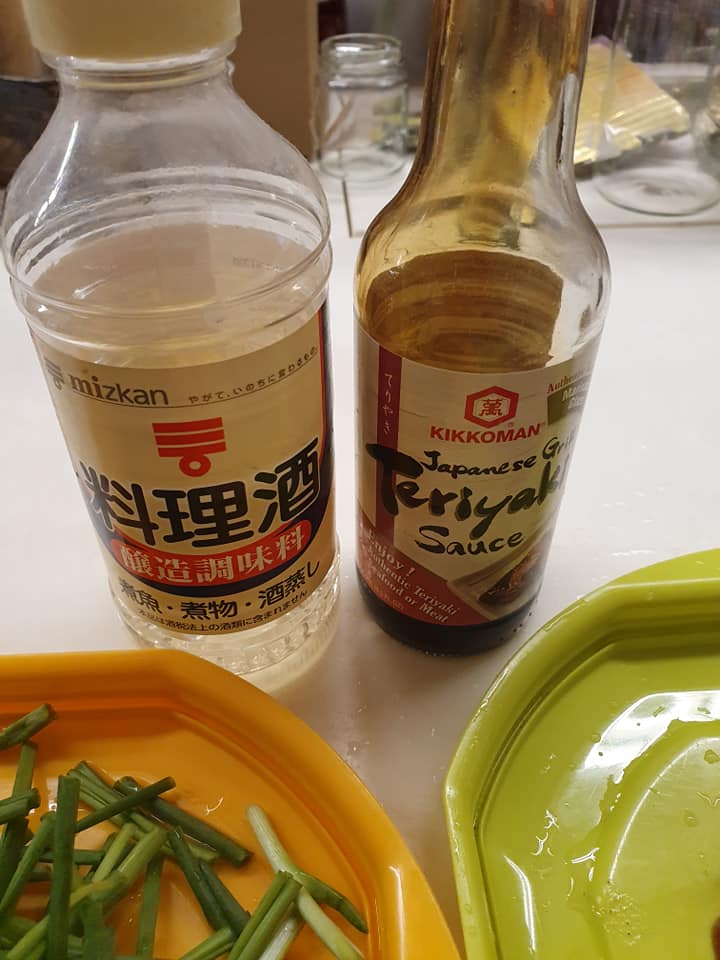 I have 300g thinly sliced Shabu Shabu Beef (blessed by another friend) which I cut to 2 inch length then seasoned with 3 TBS Teriyaki Sauce, 1 tsp Sugar, a little Pepper and 3 TBS Cooking Sake.

I cut 2 thumb sized Ginger to slices, also cut 1 handful of Spring Onion to 2 inch length
Cooking:
First, I toast the Flaxseed Bread in my oven toaster.

I heat up my non stick fry pan with 2 TBS Organic Coconut Oil and saute Ginger slices till fragrant.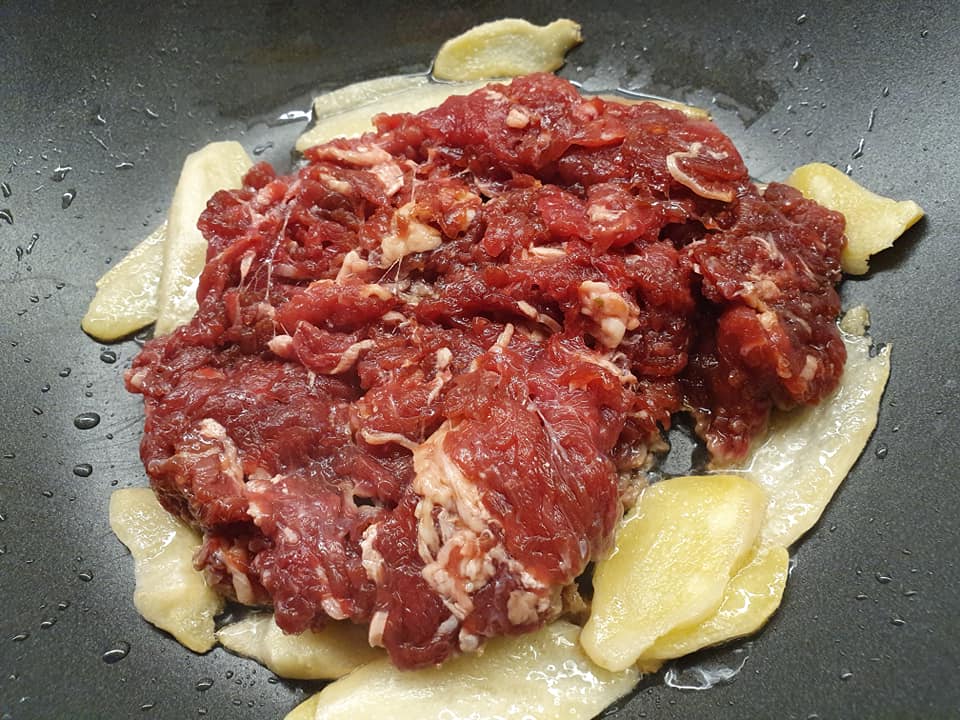 Then add in Shabu Shabu Beef to saute with a pinch of Salt.
When Beef is 90% cooked, add in Spring Onion just to heat through. Off fire and dish out into a plate.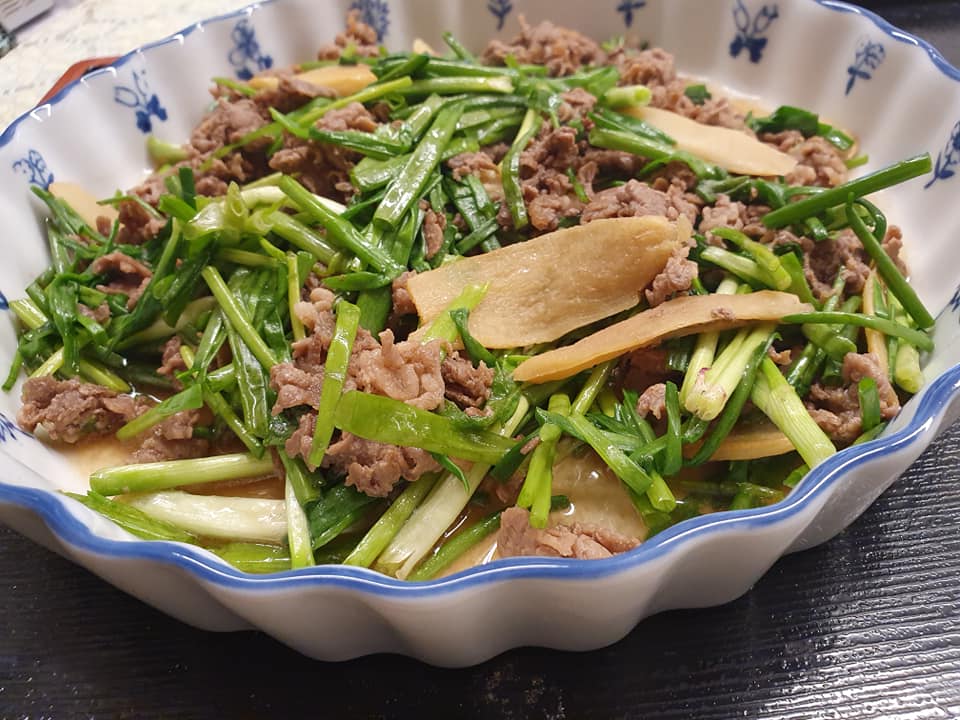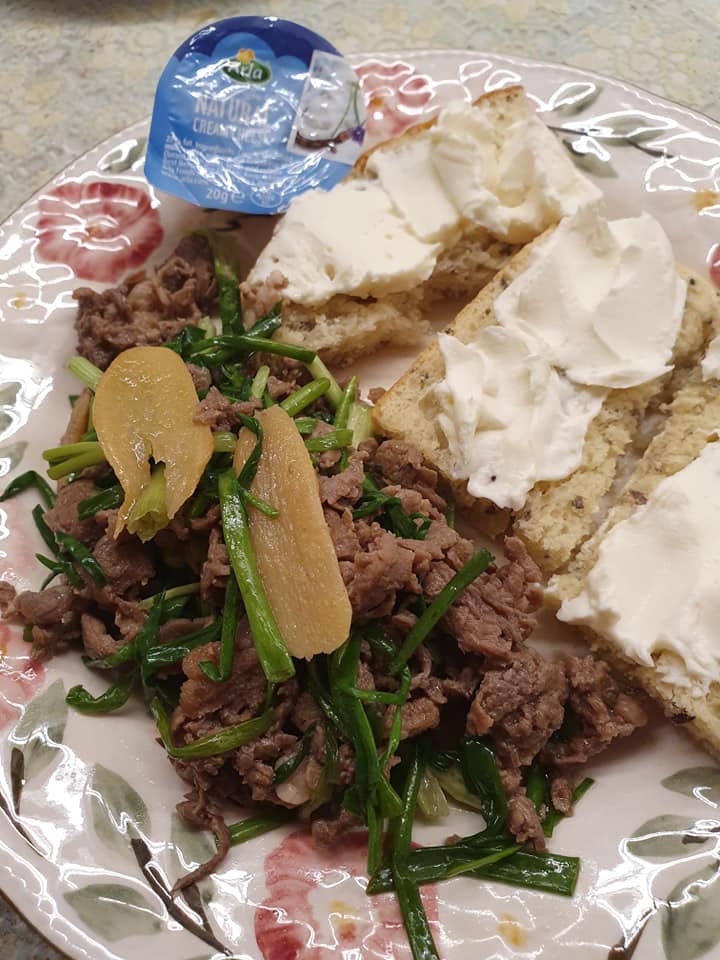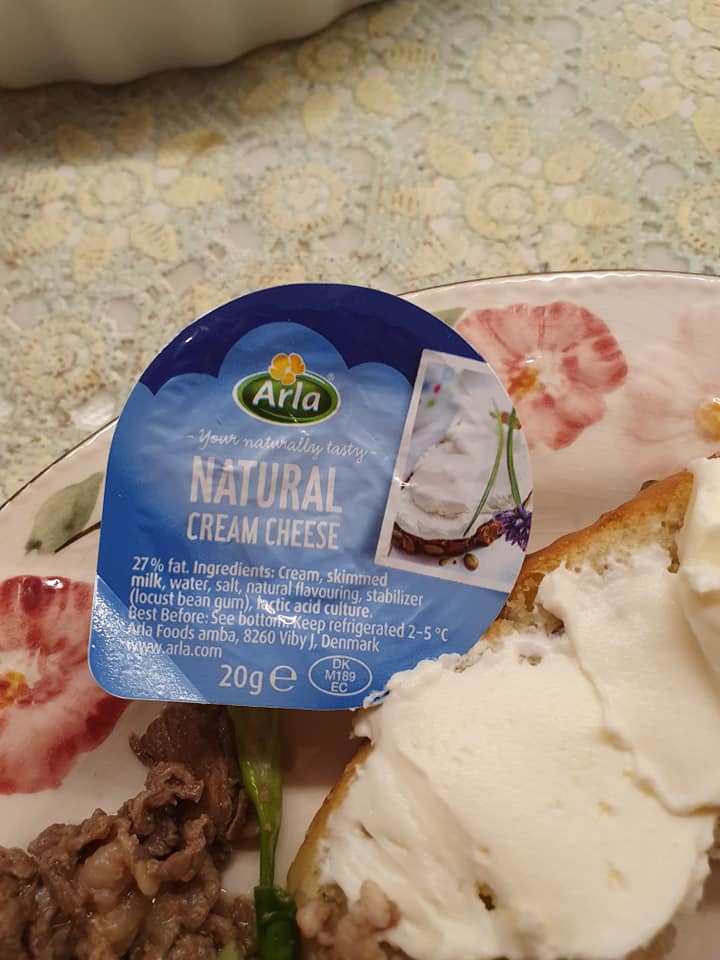 I serve this Stir Fry Spring Onion, Ginger & Beef with toasted Flaxseed Bread spread with Cream Cheese. This is our lunch for two
#EatHappyLiveHealthy健康愉食
#EHLH
#CatherinaHosoiLifestyle
#CreatorNRoleModeOfEHLH
#CulinaryHobbyClass
#RecipesDevelopmentConsultancy