Sharing with readers here how I am make a Cuttlefish Leek Fried Rice using simple ingredients.
Preparation:
I make this Fried Rice with 2 cups overnight cooked rice, 2 Cuttlefish, 1 stalk Leek, Corn from 1 Corn on the Cob (Sweet corn), 1/2 Yellow Capsicum and 3 TBS Goji Berries. I also have 1 Sachet "Ebi Cha Han No Moto"(Japanese Prawn Flavour Fried Rice Granule) which I bought from Don Donki in Singapore. If you cannot get this, just substitute with some Himalayan Pink Salt to taste.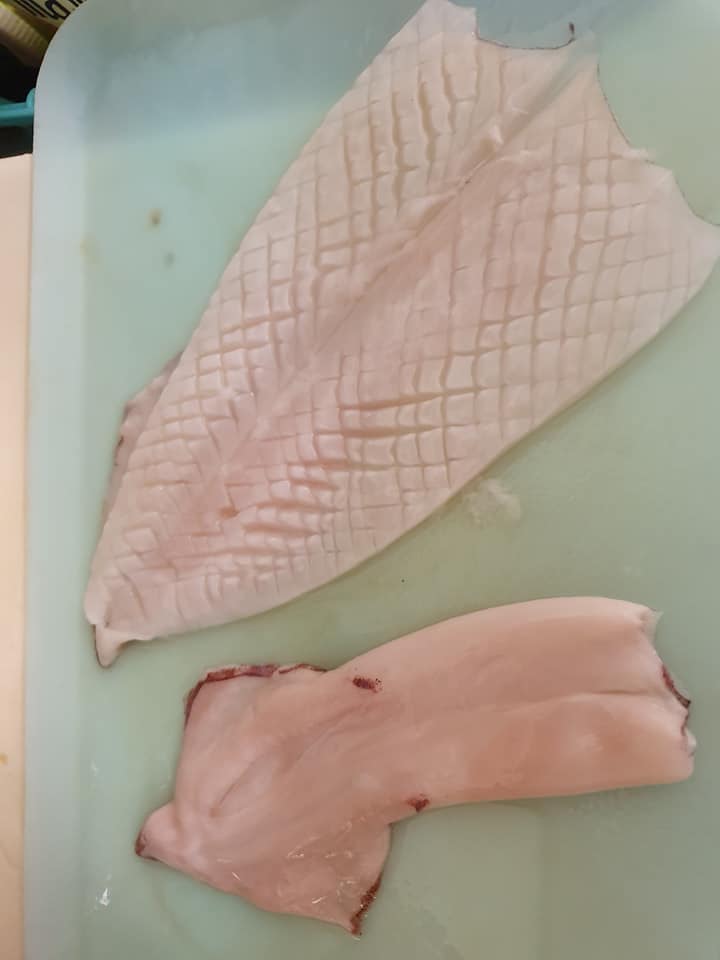 First I need to clean the cuttlefish, remove the membrane and the plastic-like spine, then use knife to score the cuttlefish then cut to bite sized. Then season with a little salt and pepper. If you cannot get cuttlefish, you can use Prawns to substitute.
Cut Leek to slices and the Yellow Capsicum to diamond shape pieces. Remove Corns from the Cob. ( I save the cob for brewing a soup: Sweet corn Green Apple soup)
Cooking:
Heat up a non stick fry pan with 1 TBS Butter, saute Leek till turned soft. Add in Cuttlefish to saute till all the pieces curled up.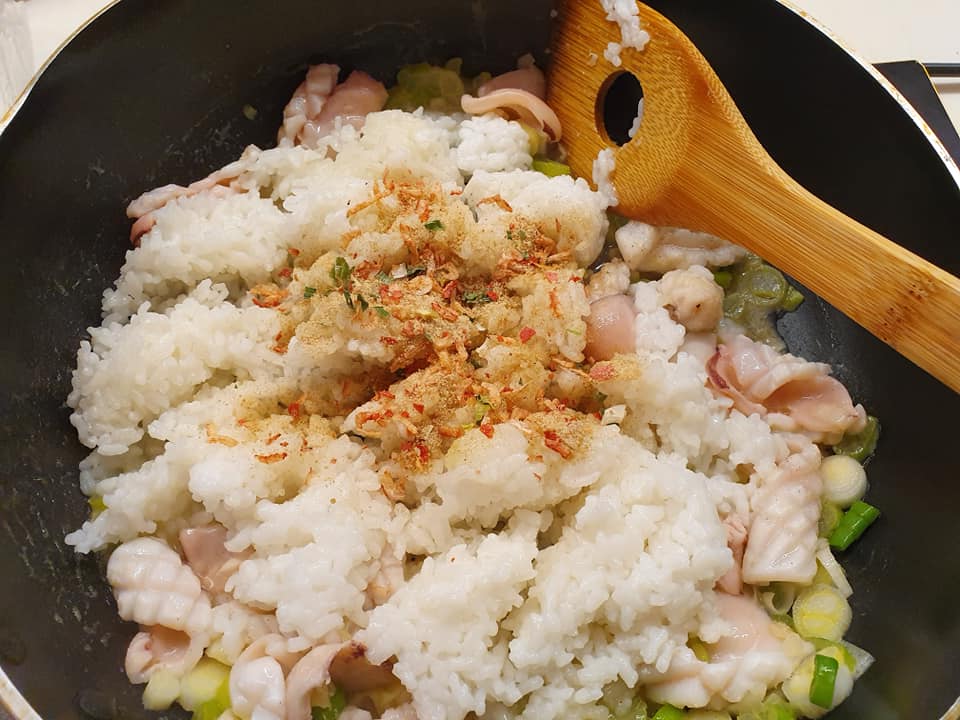 Then add in cooked Rice and the sachet of Prawn flavour Fried Rice granules to toss well.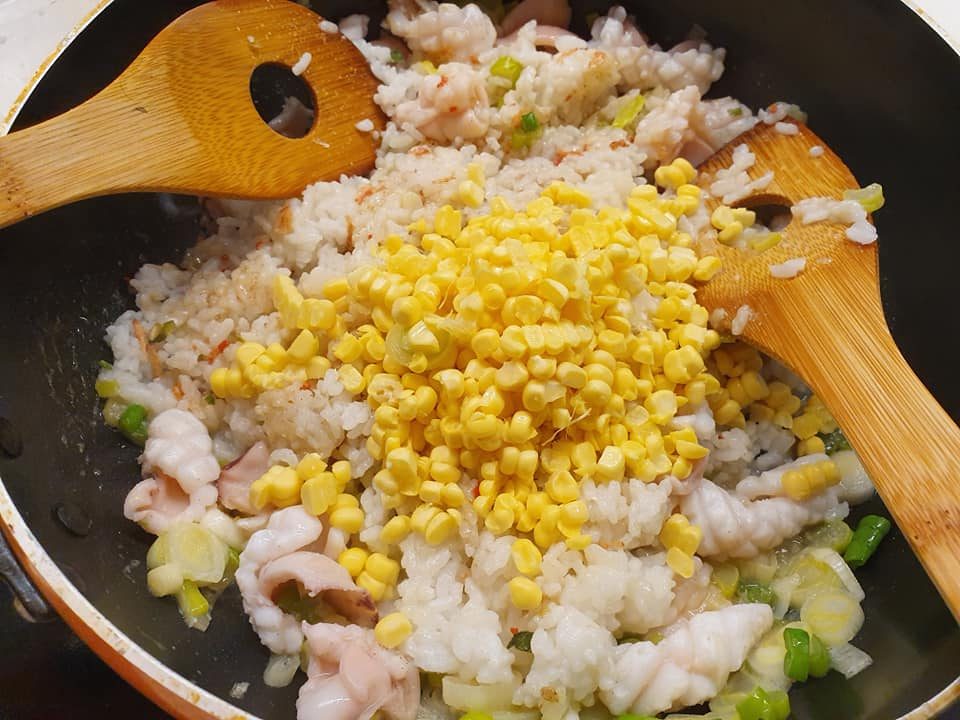 Add in Corns and toss for 2 mins.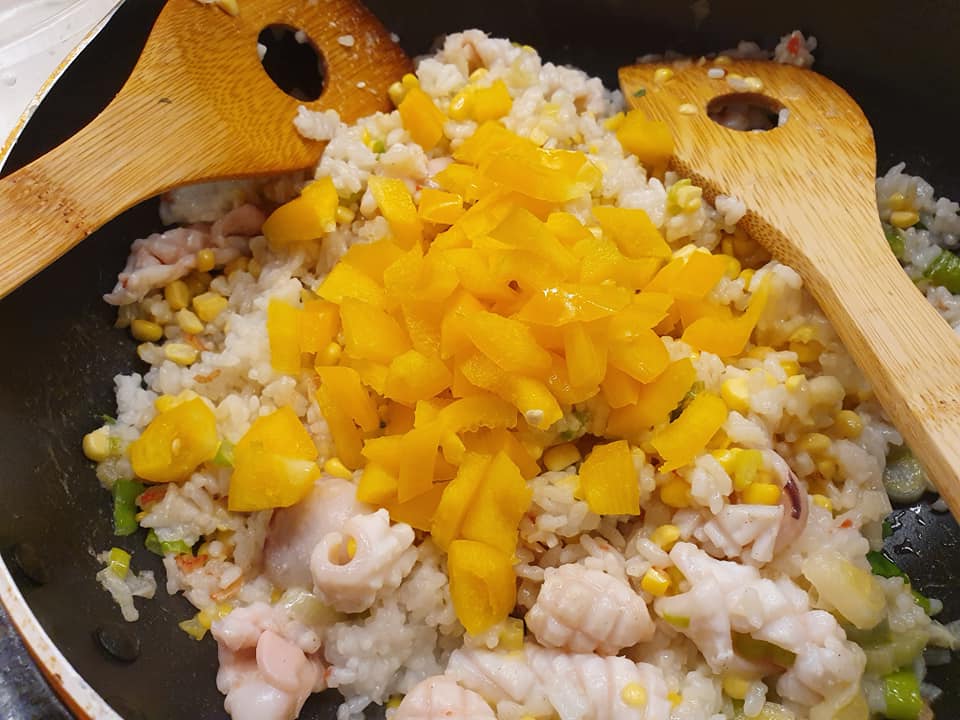 Then add in Yellow Capsicum to saute for another 2 mins.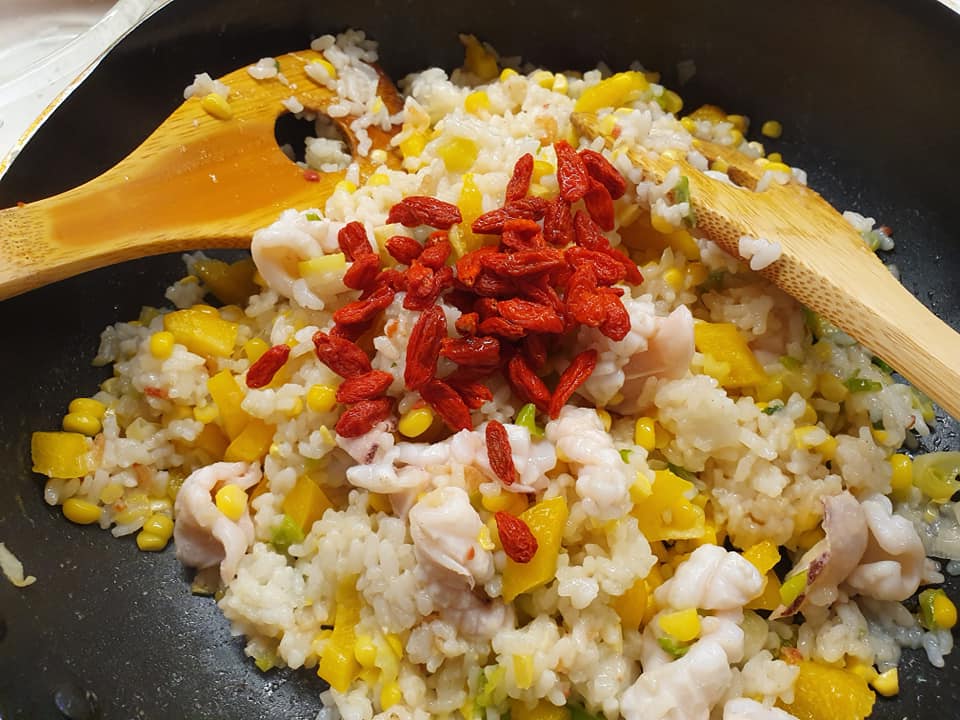 Lastly toss in Goji Berries to heat through.
Off heat and serve piping hot. Try this in your kitchen. You will love this Cuttlefish Leek Fried Rice. This portion is for 2 servings, one for my Samurai and one for his Geisha CAT (that's me!)
If you like my recipe, Please help to share out on your Facebook. Do explore this Blog@CatherinaHosoi.com for more ideas and interesting recipes.
Please subscribe to my BLOG@catherinahosoi.com and get inspired to follow my Healthy Lifestyle and read all the Eat Happy Live Healthy 健康愉食(EHLH) recipes that I created.
#EatHappyLiveHealthy健康愉食
#EHLH
#CatherinaHosoiLifestyle
#CreatorNRoleModelOfEHLH
#CulinaryHobbyClass
#RecipesDevelopmentConsultancy