Created a new recipe today. It is Papaya, Turmeric & Goji Berry Jam.
Preparation:
First I remove skin and seeds from Papaya. Nett weight is 900g Papaya. Cut to smaller cubes.

Next I remove skin from 2 thumb sized Ginger, then use a grater to grate Ginger to pulp. Squeeze to obtain 2 TBS Ginger Juice.
Squeeze half Lemon to juice. Measure 2 TBS Turmeric Powder.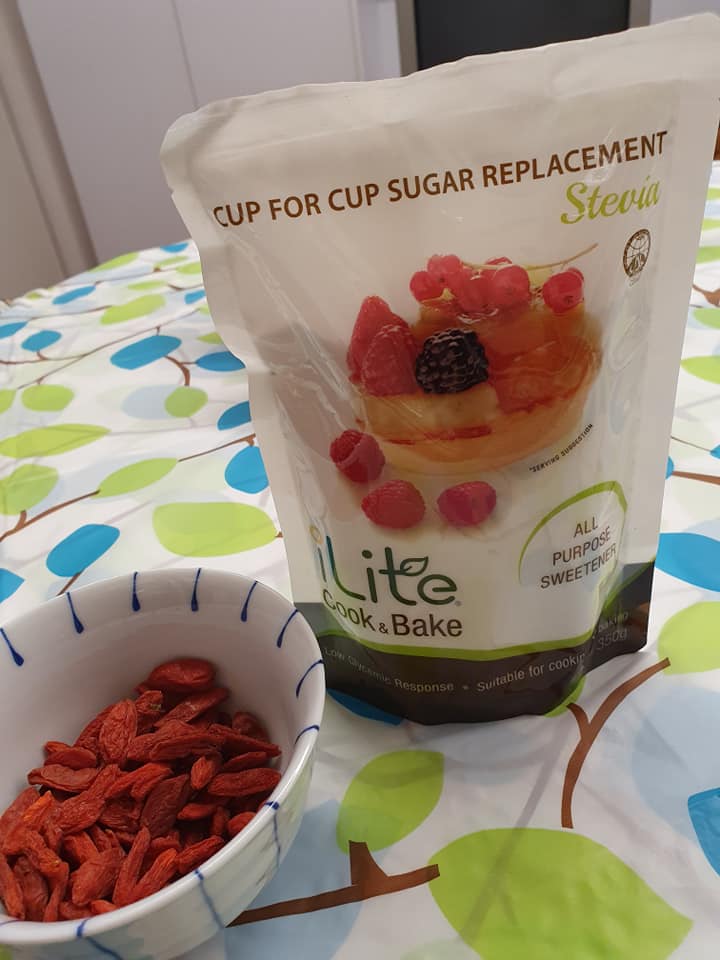 Weigh 100g I.LITE Brand Cook & Bake Sugar Replacement STEVIA and half cup Dried Goji Berries (rinse).
Cooking: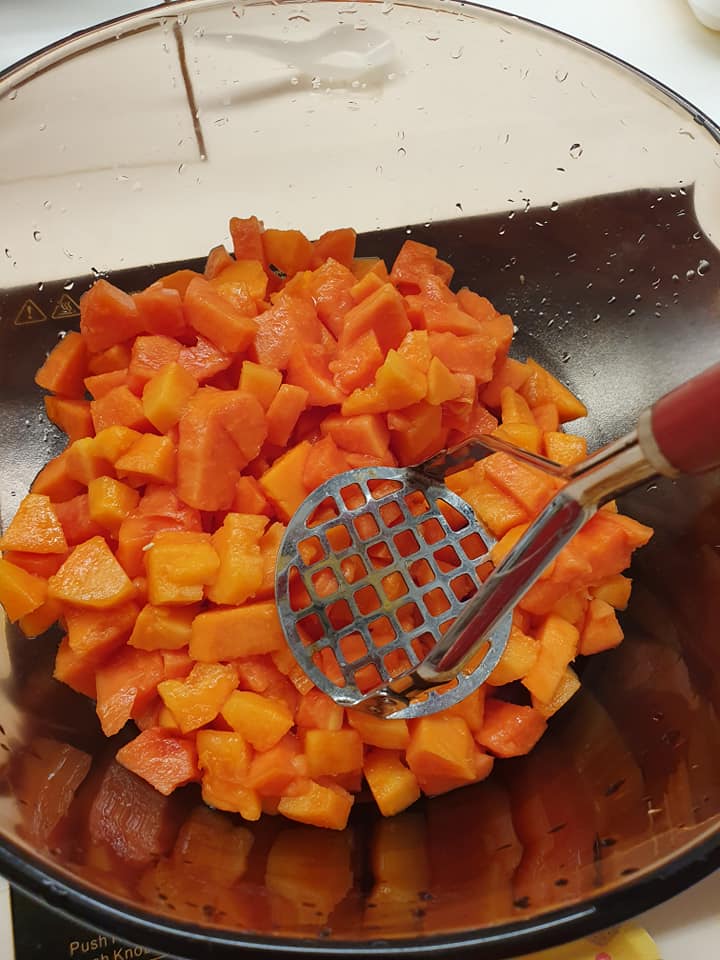 In a big pot use a masher to mash Papaya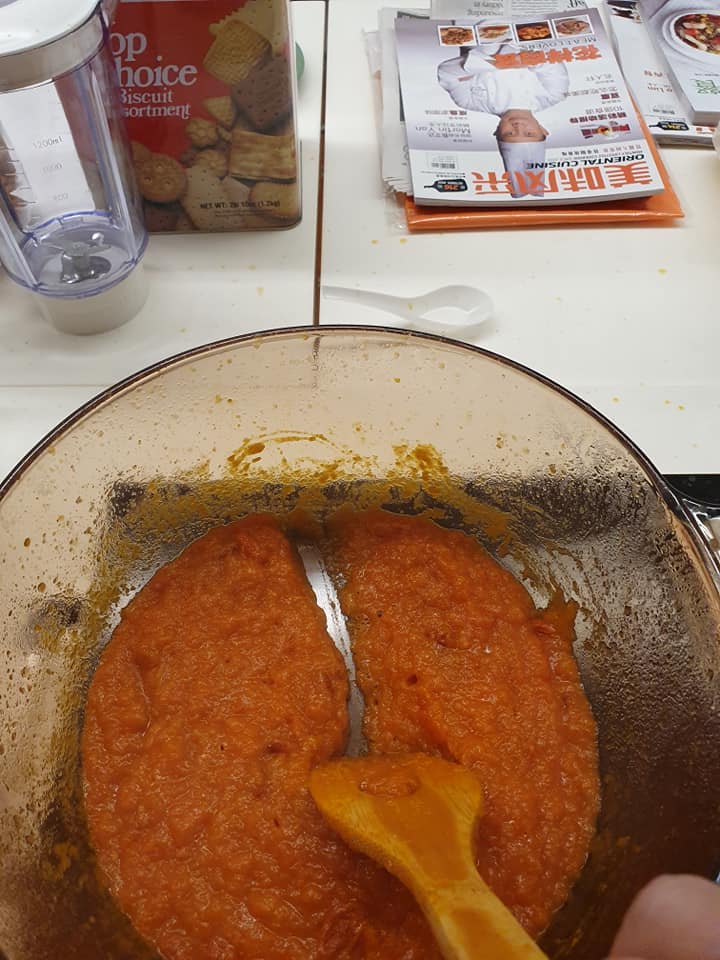 Bring to a boil with 2 TBS Ginger Juice. Keep stirring always over medium heat.

After 5 mins pour in 100g Sugar Replacement STEVIA, 2 TBS Turmeric Powder and keep stirring for10 mins.

Add in 2 TBS Lemon Juice and the rinsed half cup Goji Berries.

Keep boiling and stirring for another 10 mins till the mixture becomes thick. Off fire.


Sanitise empty bottles and fill up with jam. Turn bottles upside down. When cool keep in chiller.
If you like my recipe, Please help to share out on your Facebook. Do explore this Blog@CatherinaHosoi.com for more ideas and interesting recipes.
Please subscribe to my BLOG@catherinahosoi.com and get inspired to follow my Healthy Lifestyle and read all the Eat Happy Live Healthy 健康愉食(EHLH) recipes that I created.
#MyNewCreationMyPapayaTurmericGojiBerryJam
#EatHappyLiveHealthy健康愉食
#EHLH
#CatherinaHosoiLifestyle
#CreatorNRoleModelOfEHLH
#CulinaryHobbyClass
#RecipesDevelopmentConsultancy