A collection of Healthy Drinks which I boiled for my love ones recently.

1. Apple Diuretic and Detox Drink
2. Turmeric Honey Ginger Drink
3. Chrysanthemum Tea
---
Apple Diuretic and Detox Drink
Using my electric multi cooker to make a Apple Diuretic and Detox Drink by boiling 3 Red Apples (remove core and cut to half), 1 Bitter gourd (remove seed and cut to small pieces), 1 Cucumber (cut to small chunks) and 10 Dried Cherry Tomatoes in 2 Litre water for 20 mins over medium heat. Please share out my recipe so that more people get benefited.
#MakingDiurecticDetoxDrink
#ShareOutToHaveMorePeopleGetBenefited
#EatHappyLiveHealthy
#EHLH
#CatherinaHosoiLifestyle
#CulinaryHobbyClass
---
Turmeric Honey Ginger Drink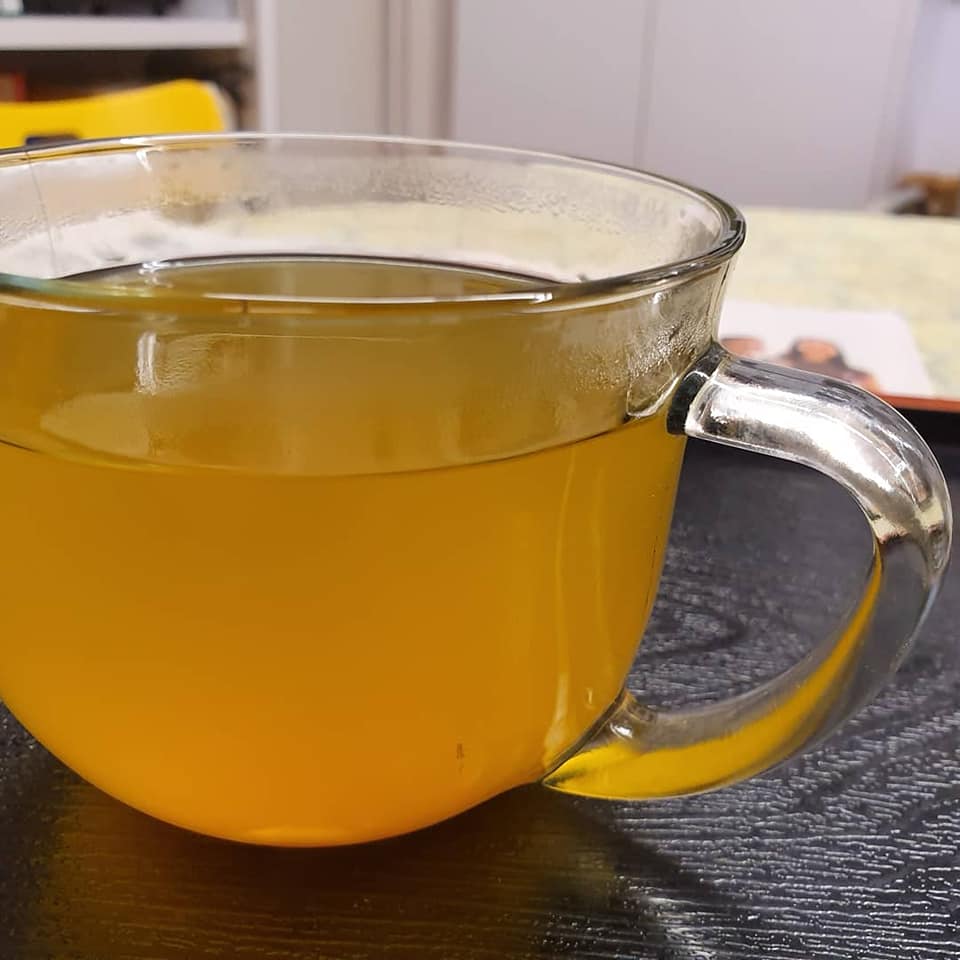 Blessed day everyone. Today I am sharing with you how to make this yummy Turmeric Honey Ginger Drink. As you can see I am enjoying this drink with my Healthy Breakfast.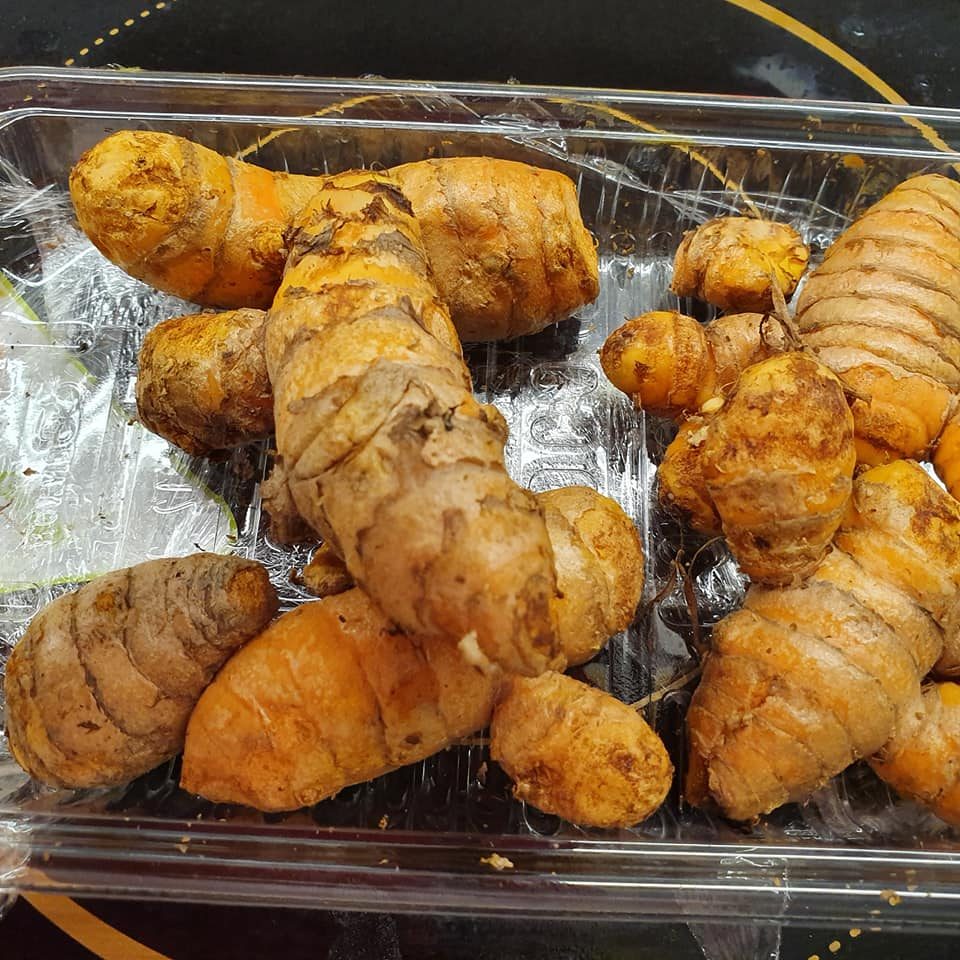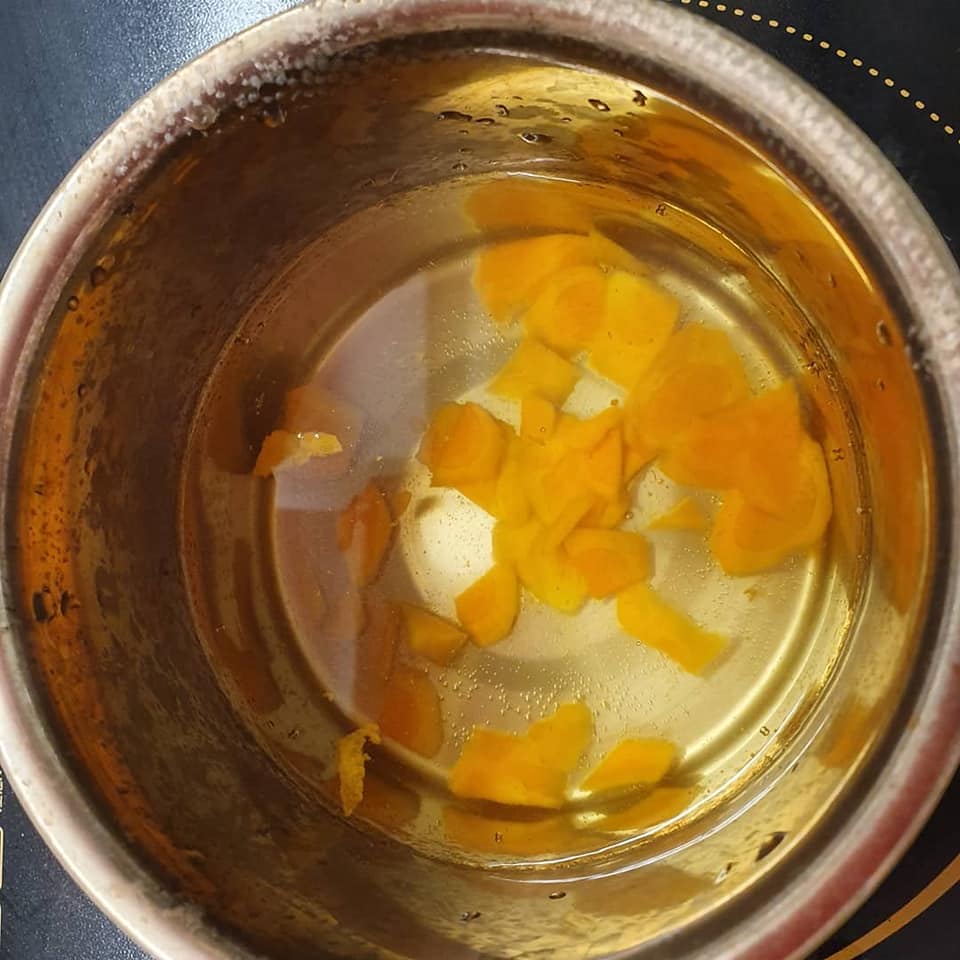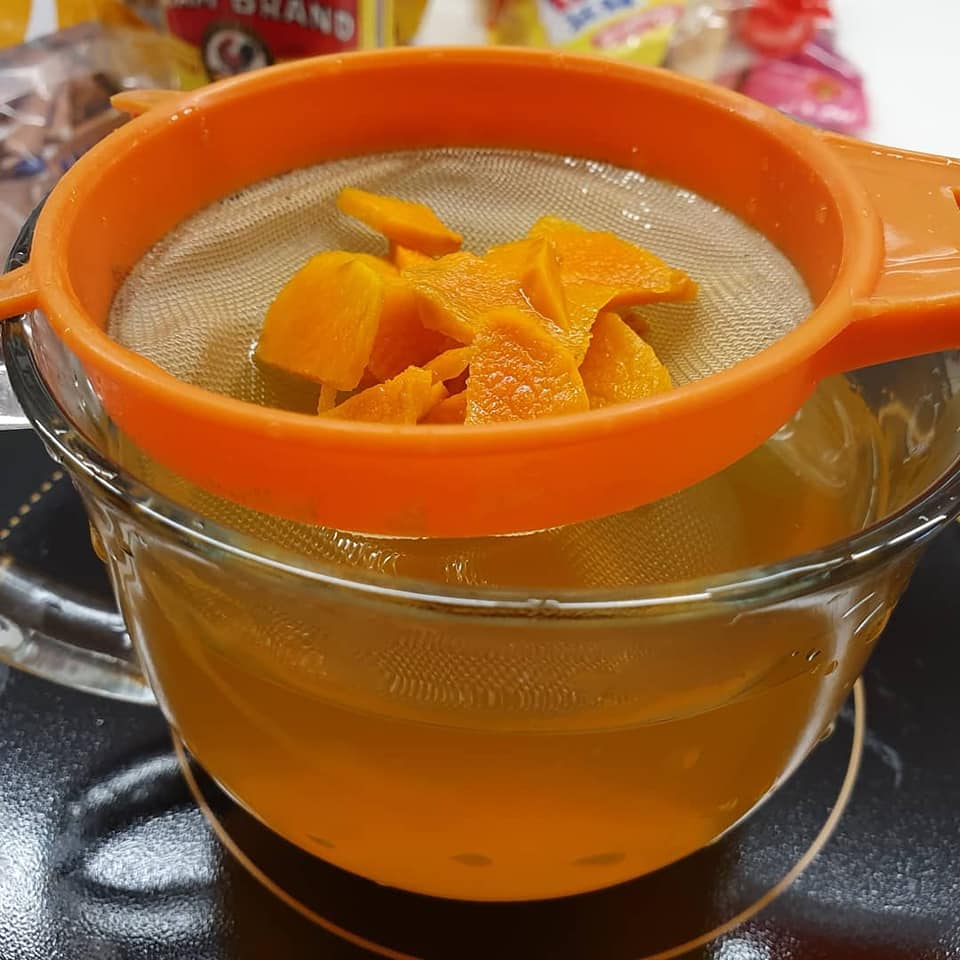 You need to get 1 thumb sized Turmeric, peel off the skin and slice. Drop Turmeric slices and 600ml water in a small pot and bring to a rapid boil.

Lower down the heat and simmer boil for 8 minutes. Off heat and strain away the Turmeric.

Stir in 2 tsp of Korean made Honey Ginger Jam. The cup of Turmeric Honey Ginger drink is ready. Tastes very good and not bitter at all. Do try out my recipe.

Sharing with you the benefits of taking Turmeric. Please read: Turmeric or Curcuma Longa is a spice popular in Indian curries and other dishes, but the root holds more than just culinary benefits. Many experts consider turmeric one of the most powerful and effective herbs. Over the centuries and into today, it has been used to prevent and treat many ailments. More than 10,000 published studies discuss the benefits of this spice and its use in healing diseases and illnesses. Many highlight that curcumin, a compound in turmeric, has more effect than some prescription drugs. I use Tumeric often for my cooking.
#MadeTumericHoneyGingerDrink
#EatHappyLiveHealthy健康愉食
#EHLH
#CatherinaHosoiLifestyle
#CreatorNRoleModelOfEHLH
#CulinaryHobbyClass
#RecipesDevelopmentConsultancy
If you like my recipe, Please help to share out on your Facebook. Do explore this Blog@CatherinaHosoi.com for more ideas and interesting recipes.
Please subscribe to my BLOG@catherinahosoi.com and get inspired to follow my Healthy Lifestyle and read all the Eat Happy Live Healthy 健康愉食(EHLH) recipes that I created.
---
Chrysanthemum Tea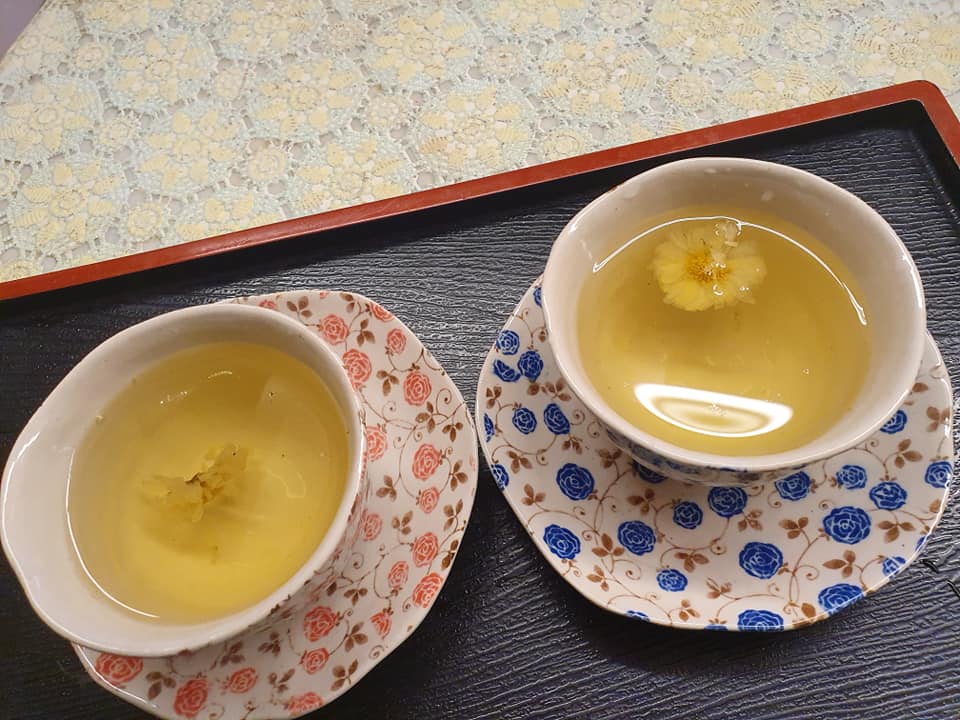 The Chinese believes in drinking Chrysanthemum Tea to cool down the body system during hot summer days. Chrysanthemum has been used for hundreds of years in Chinese medicine. People use it to treat respiratory problems, high blood pressure, and hyperthyroidism. Fans of the flower also say it can reduce inflammation and calm your nerves.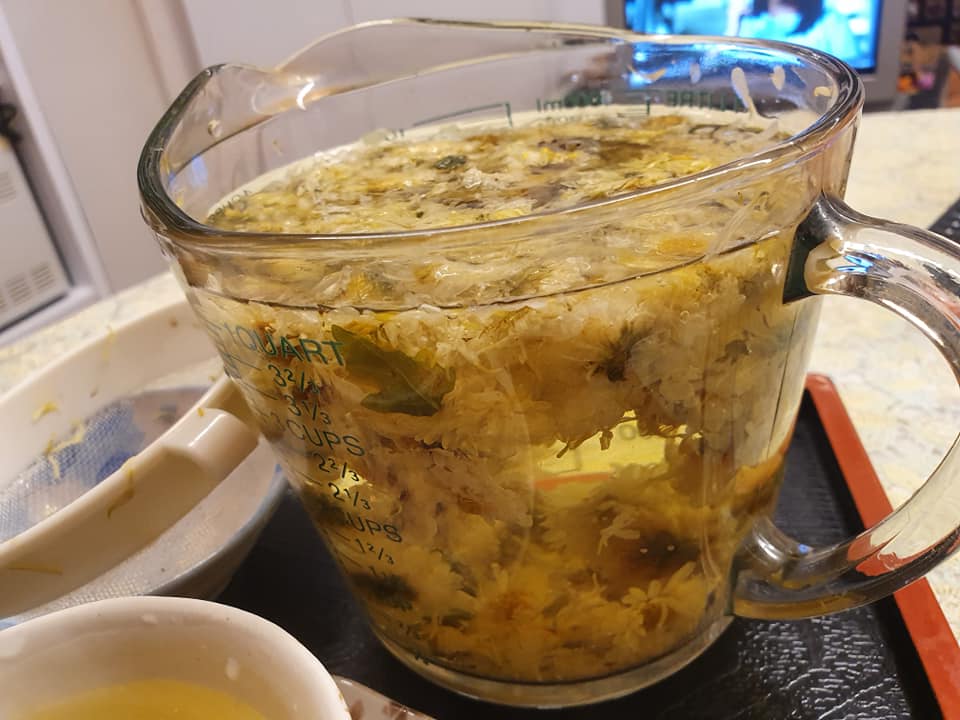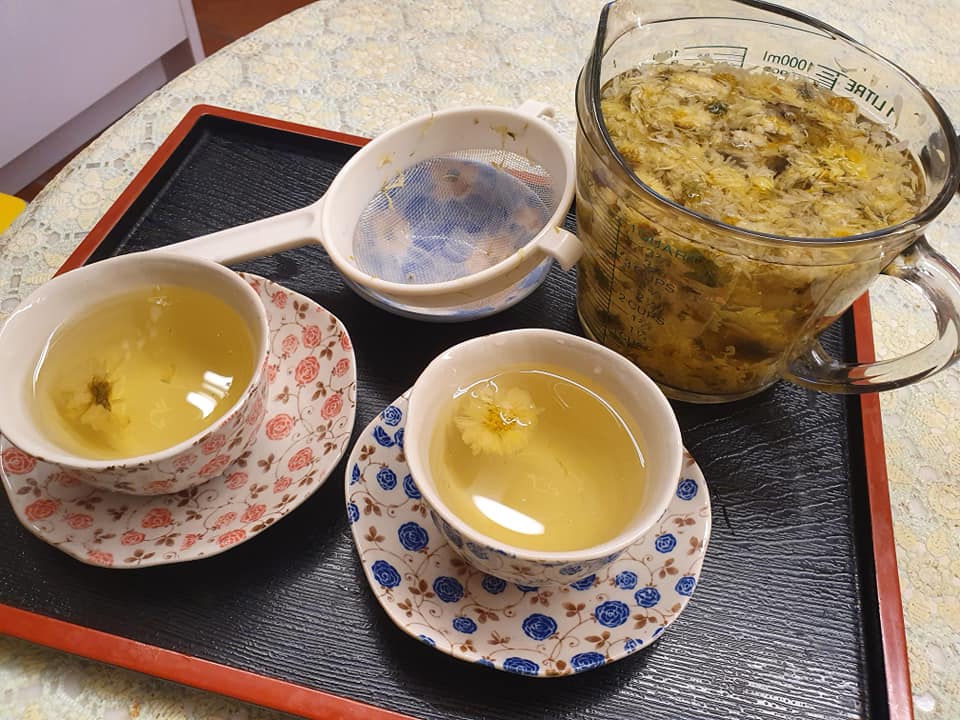 I use 4 TBS Dry Chrysanthemum Flowers with 1,000ml hot boiling water to steep for 5 minutes then strain off the flowers. Repeat one more time to make another 1,000ml Chrysanthemum Tea. For those who loves to drink it sweet, you can add in some Honey but I don't, I drink it straight. This drink can be served hot or cold.

#MakeCrysanthemumTea
#EatHappyLiveHealthy健康愉食
#EHLH
#CatherinaHosoiLifestyle
#CreatorNRoleModelOfEHLH
#CulinaryHobbyClass
#RecipesDevelopmentConsultancy