On the 8th day Chinese New Year (19 Feb 2021), I used my new Stainless Steel 316 Fry Pan to cook this CATherina 8 Treasure Rice. The Rice won't stick to the fry pan.
Preparation:
I am using 8 different ingredients for this CATherina 8 Treasure Rice. I have Jasmine Rice, Long Beans, Shiitake Mushrooms, Smoked Sausage, Bak Kwa, Cherry Tomatoes, Chinese Celery and *MIZKAN Brand Tonkotsu Nabe Tsuyu (soup base).
First, I rinse 1 & 1/2 cup Jasmine Rice, cut 150g long beans to short length, cut 5 big fresh Shiitake Mushrooms to shreds, cut 2 Smoked Sausages to diagonal slices, cut 2 squares of Bak Kwa 肉干 to shreds,

I also rinse 15 Cherry Tomatoes and cut some Chinese Celery for garnishing.
Cooking: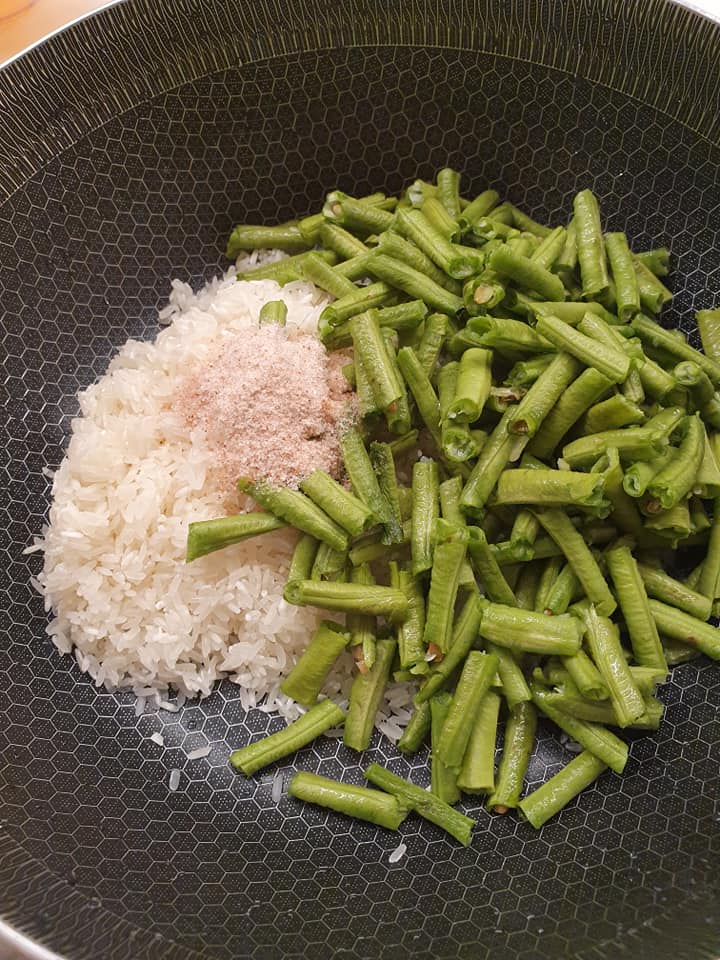 First I fill my new Stainless Steel 316 Fry Pan with Rice, Long Beans and 1 tsp Himalayan Pink Salt.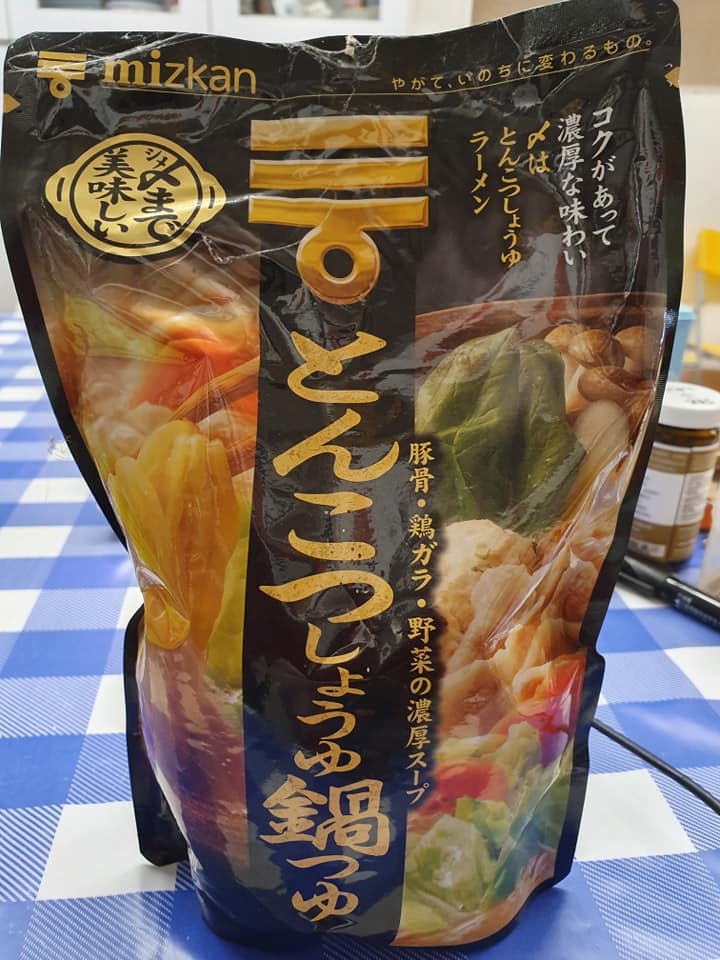 Pour into the fry pan 1 packet (750ml) *Mizkan Brand Tonkotsu Nabe Tsuyu Soup Base.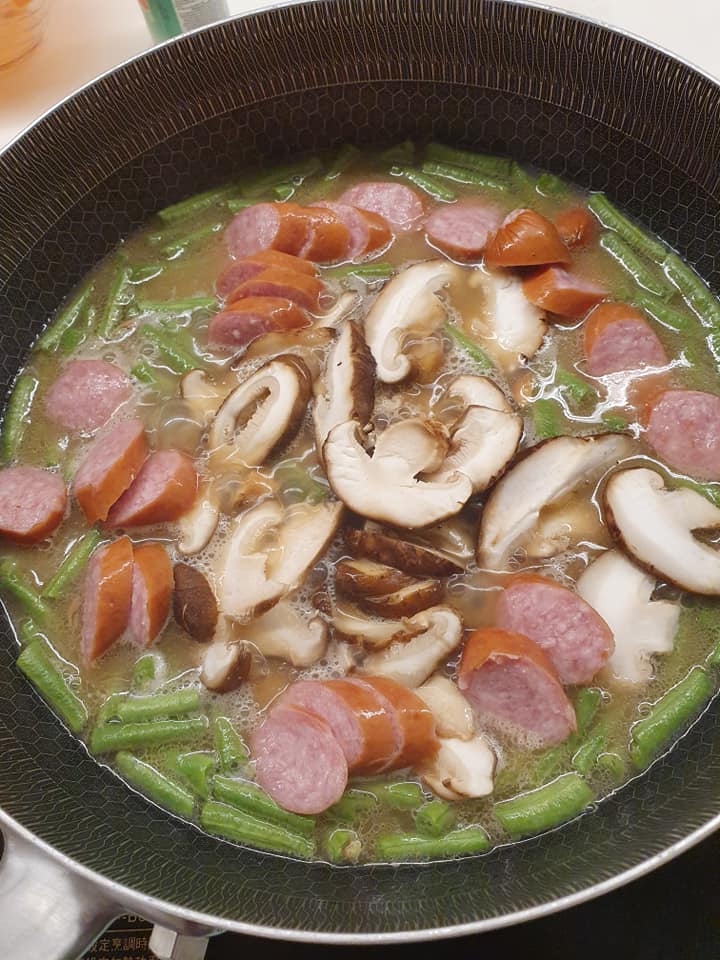 Top with Sausages and Shiitake Mushrooms. Bring to a rapid boil with the lid on.
When you see little holes appearing from rice, keep temperature low, top up with Bak Kwa and Cheery Tomatoes. Cover with lid and continue cooking.
Open the lid every 10 mins and use a spatula to toss rice from bottom up. Do this again in another 10 mins. The rice will be thoroughly cooked.
Open lid, dribble in a few drops of Sesame Oil and 2 TBS Hua Teow Wine. Stir in chopped Chinese Celery and ready to serve. This portion serves 4 pax.
Wishing all 八方来财 Ba Fang Lai Cai meaning "May Prosperity and Wealth comes from 8 directions".

Check my other recipes from my Blog@ CatherinaHosoi.com
If you like my recipe, Please help to share out on your Facebook. Do explore this Blog@CatherinaHosoi.com for more ideas and interesting recipes.
Please subscribe to my BLOG@catherinahosoi.com and get inspired to follow my Healthy Lifestyle and read all the Eat Happy Live Healthy 健康愉食(EHLH) recipes that I created.
#EatHappyLiveHealthy健康愉食
#EHLH
#CatherinaHosoiLifestyle
#CreatorNRoleModelOfEHLH
#CulinaryHobbyClass
#RecipesDevelopmentLifestyle