From my cosy kitchen in Singapore we are enjoying Bak Kut Teh 肉骨茶(Literally translated as Spare Rib Tea) as lunch today. This is a famous Soup in South East Asia. This can be served with Rice or noodle. I am serving my Bak Kut Teh with Mee Suah (Flour Noodle) & some blanched Green Veggie.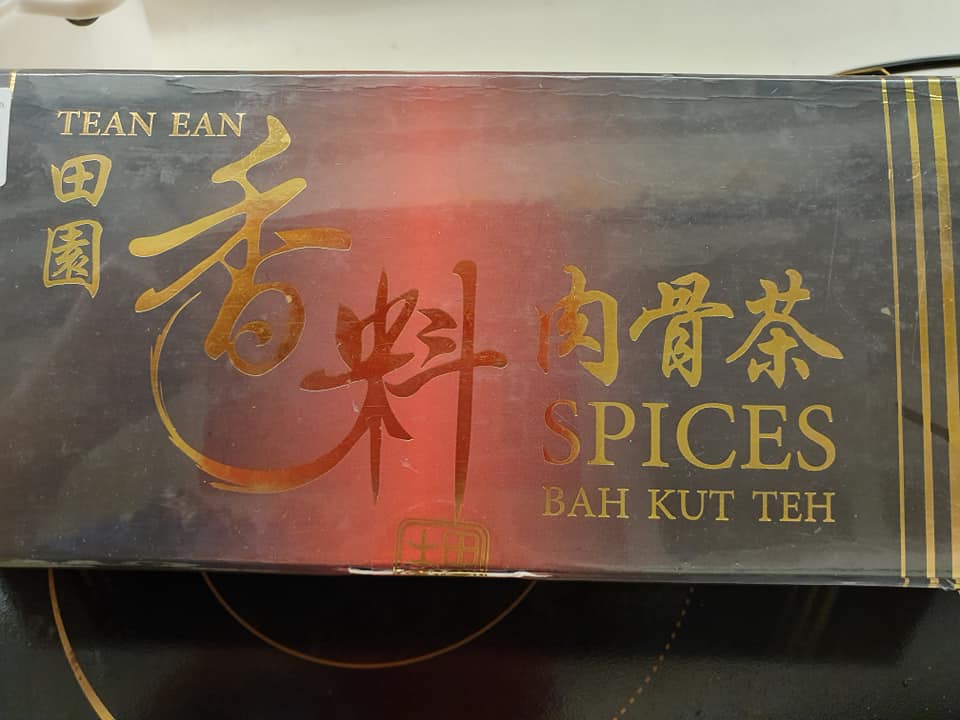 Today, I am using my favourite Bak Kut Teh Herbal Pack which I bought from TEAN EAN at 90 Jalan Sultan Ahmah Shah in Penang, Malaysia.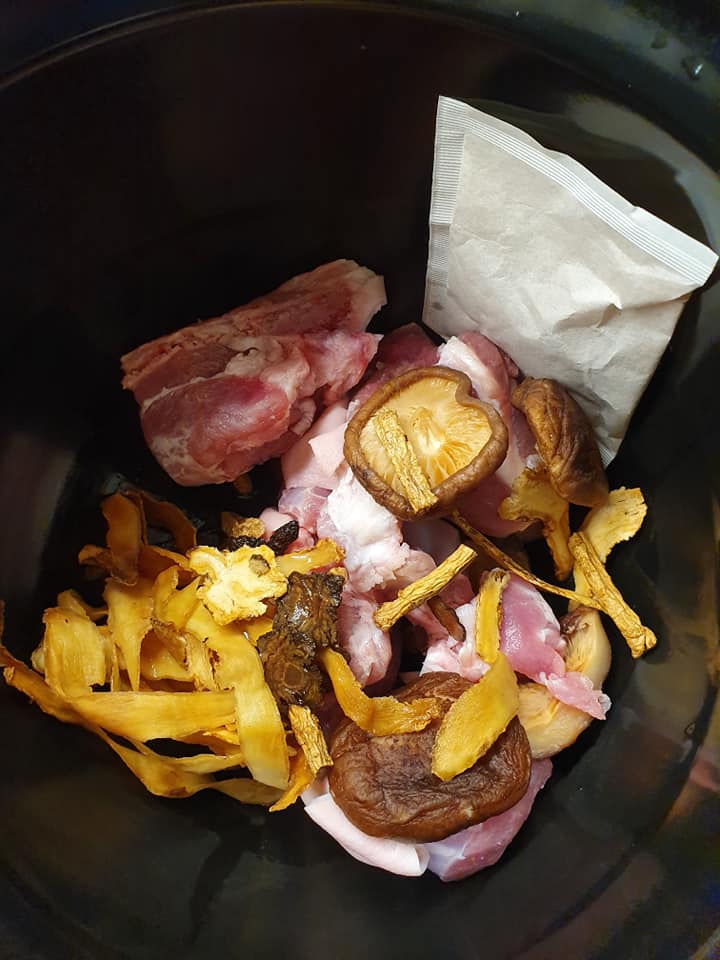 I am cooking this with 500g Pork with 8 big pieces of pre-soaked Dried Chinese Mushroom.
I fill with 8 cups hot water and pressure cook for 40 mins in my Electric Pressure Cooker.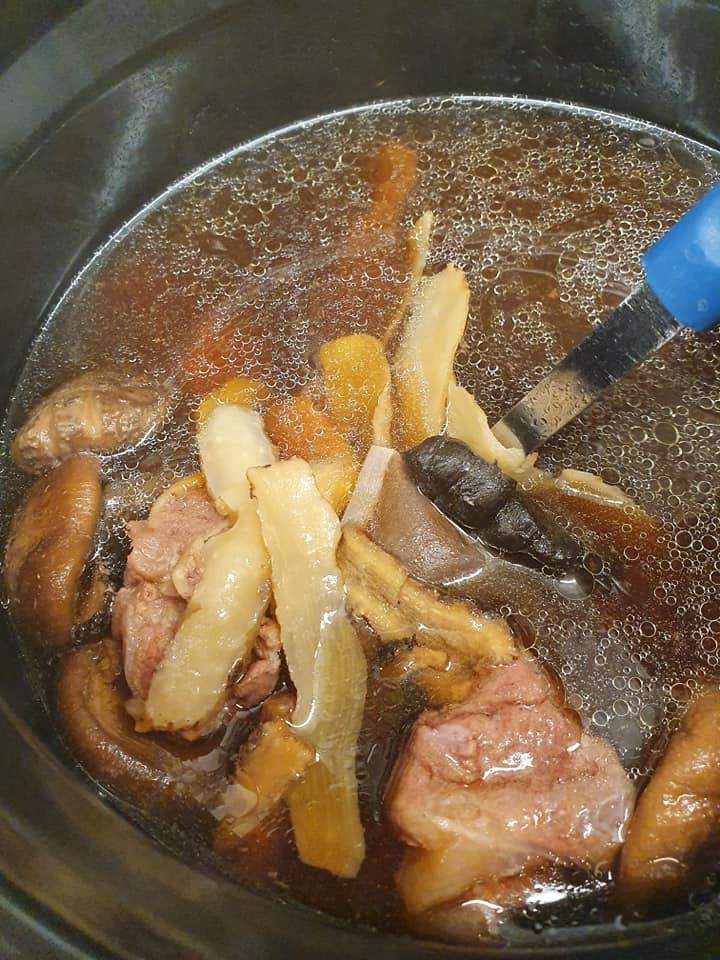 Lastly, add Himalayan Pink Salt to taste.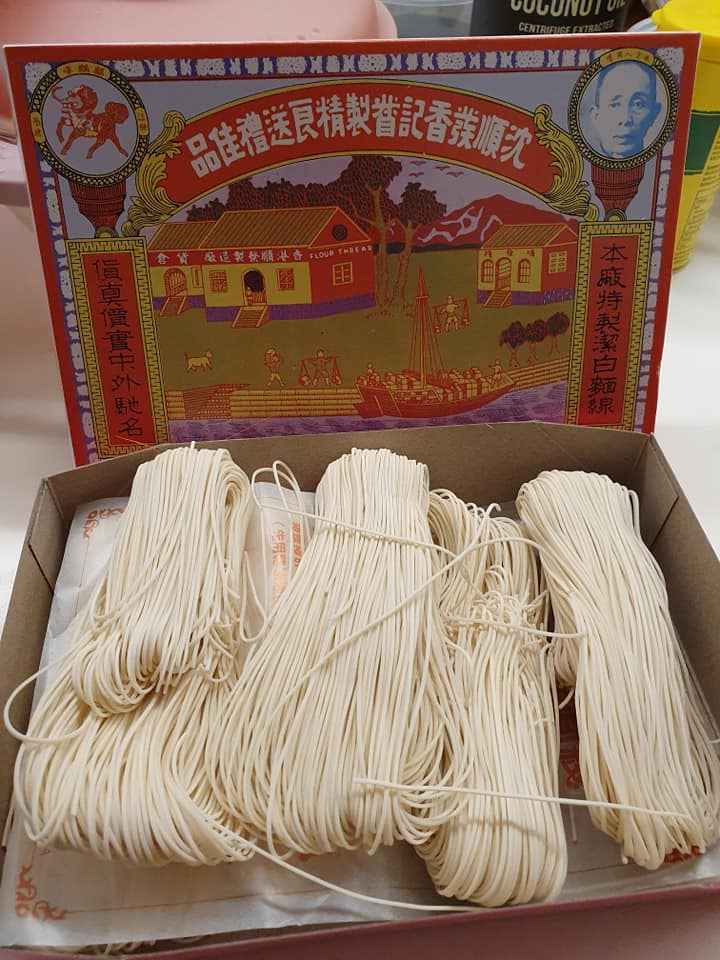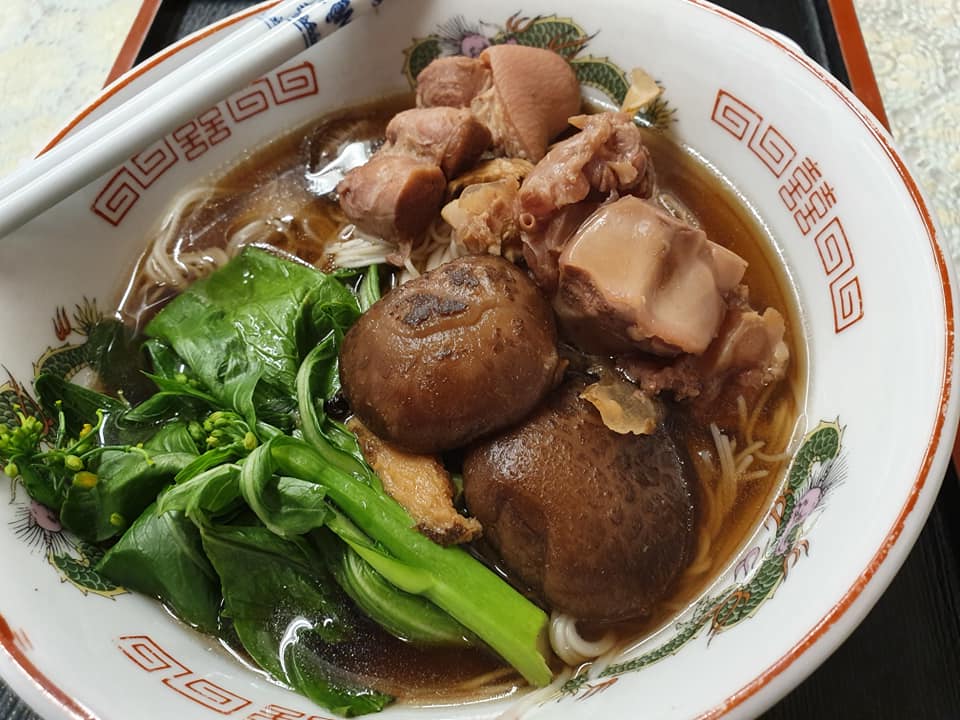 I serve my Bah Kut Teh with some boiled Mee Suah, 面线 ("Mian Xian" in Mandarin, thin Longevity Wheat Flour Noodle) and some blanched Green Veggie
Each pack of the herbs is 65g and there are 6 packs in the box. Costs Malaysian Ringgit 53.80 per box. When I next go to Penang again I will definitely buy back again.
#PressureCookingBakKutTeh
#EatHappyLiveHealthy健康愉食
#EHLH
#CatherinaHosoiLifestyle
#CreatorNRoleModelOfEHLH
#CulinaryHobbyClass
#RecipesDevelopmentConsultancy