Brewing my 5 ingredients Nutritious Veggie Fruity Drink. A wonderful drink pack with goodness.
Method: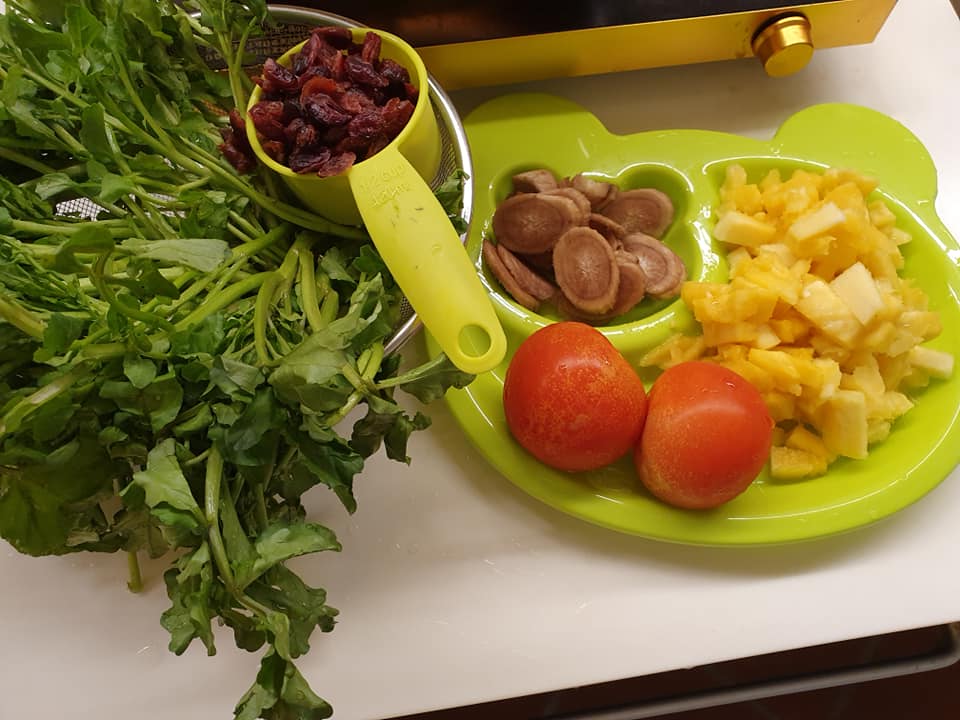 I am using 1 Bundle of Watercress, 2 Big Tomatoes, 1 piece 5 inches long Burdock Root (sliced), 2 wedges Pineapples (cut to smaller pieces) and 1/2 cup Dried Cranberries to make Veggies Fruity drink.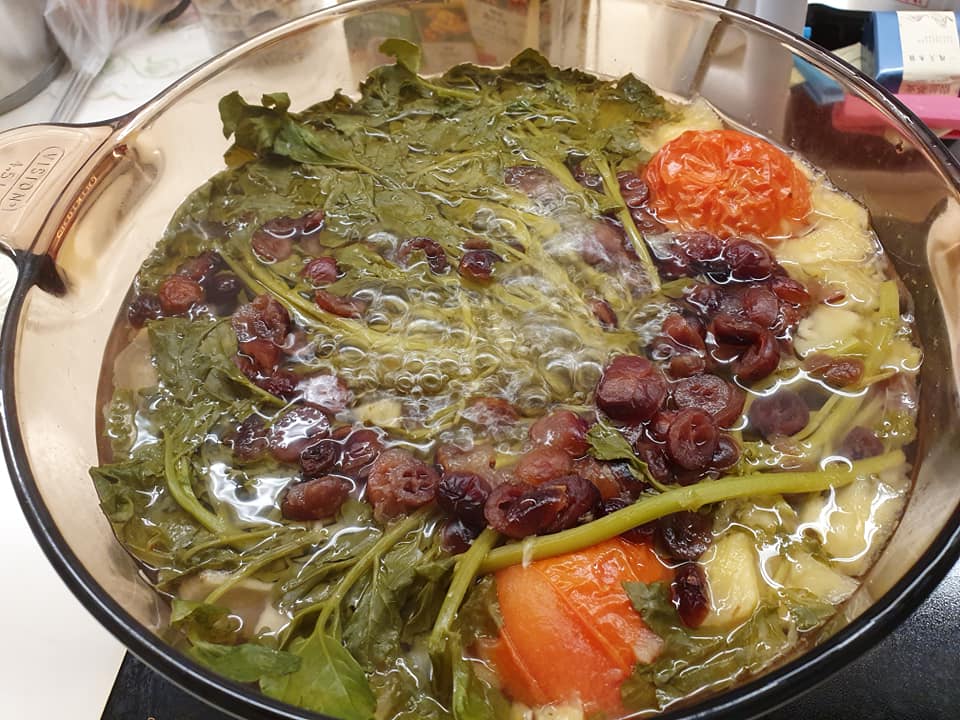 Just put everything into my 4.5 Litres VISION Glass Pot with 14 cups Water and bring to a quick boil.

Once boiling reduce heat and continue simmering for 1 hour.

Can serve hot or Chill in the fridge to serve cold.
My VISION POT Cover was broken a few weeks back. Today I am using my Silicone Spill Free Cover and it works wonderfully. The liquid does not overflow and create a mess.
Check my other recipes from my Blog@ CatherinaHosoi.com
If you like my recipe, Please help to share out on your Facebook. Do explore this Blog@CatherinaHosoi.com for more ideas and interesting recipes.
Please subscribe to my BLOG www.CatherinaHosoi.com and get inspired to follow my Healthy Lifestyle and read all the Eat Happy Live Healthy健康愉食(EHLH) recipes that I created. Please also share out to your friends.
#EatHappyLiveHealthy健康愉食
#EHLH
#CatherinaHosoiLifestyle
#CreatorNRoleModelOfEHLH
#CulinaryHobbyClass
#RecipesDevelopmentConsultancy
---
Benefits of consuming:
Watercress
Watercress is rich in Vitamin A, which is important for keeping a healthy vision. Also, its richness in Vitamin C helps in maintaining a healthy immune system, heals injuries and support healthy collagen production.

Watercress is also high in beta carotene (potent antioxidants), which may support healthy cells and tissues throughout your body, reduces free radicals in the body, lower blood pressure and reduce risk of heart disease and heart attacks.

Watercress is also an excellent source of three minerals that are important for healthy bones: calcium, potassium, and magnesium.
Burdock Root
Burdock root contains multiple types of powerful antioxidants, which helps to protect cells in the body from damage due to free radicals, which in turn reduce inflammation.

Burdock root may also act as a diuretic which help remove excess water & waste from the body. Burdock root has active ingredients that have been found to detox the blood by clearing toxins from it.
Pineapple
Pineapple is a great source of vitamin C, B vitamins, fiber, and minerals like manganese, which is essential for maintaining strong bones.
The vitamin C in Pineapple help supports the immune system and provides antioxidant benefits.
Pineapple contains bromelain, which is a mix of enzymes that studies show can reduce inflammation and nasal swelling, and also aid in the healing of wounds and burns, It's also been linked to helping improve digestion
Cranberries
Cranberries can prevents and helps in treating of urinary tract infection and are a good source of fibers.