My yummy 10 minutes cooked dish of Broccoli and Meat Balls mixed with SAMSUI GINGER SAUCE which I bought from NTUC FairPrice supermarket in Singapore. (At the moment of my purchase, the buy 1 bottle get another bottle offer is on)
Preparation: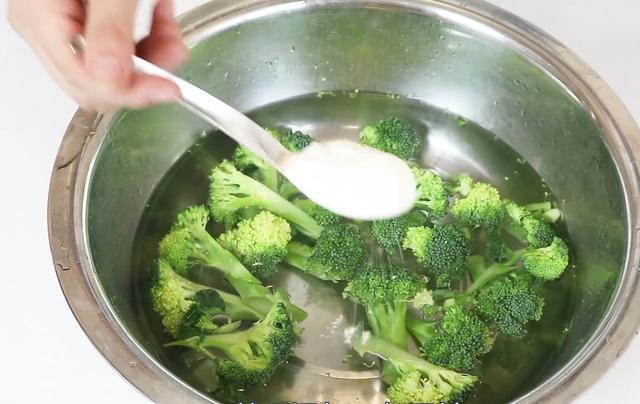 First I cut 1 medium head of Broccoli to florets then soak in a basin of tap water added with 1 TBS Salt. Rinse and drain before cooking.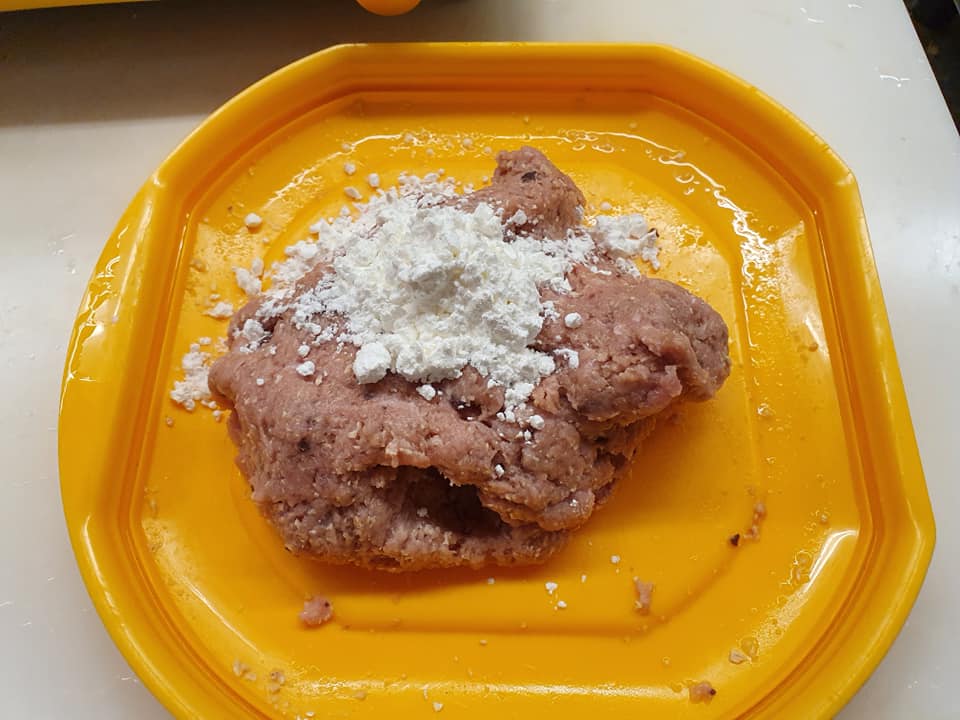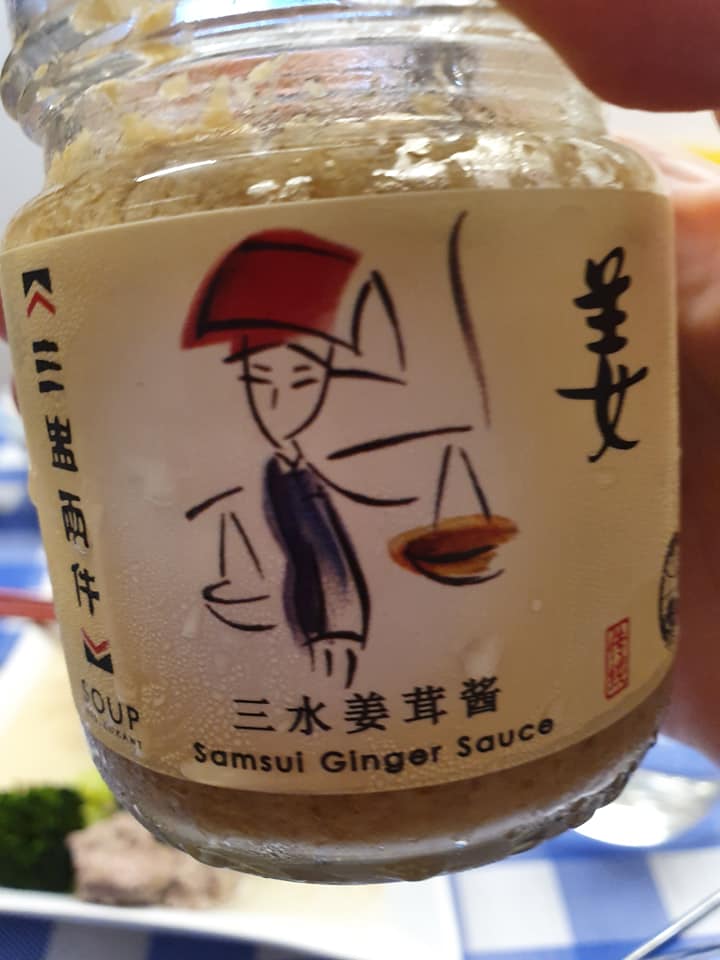 Than, combine 200g minced Pork or Chicken with 2 TBS SAMSUI GINGER SAUCE and 1 TBS Cornstarch, make into meat balls.

Cooking: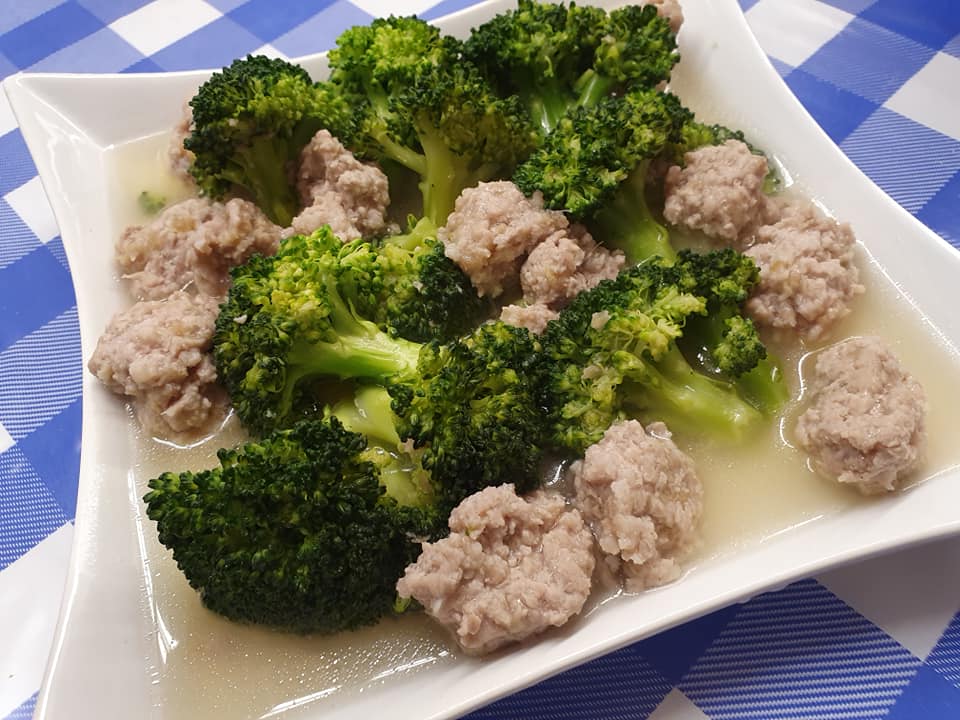 In a non stick fry pan, add in 1 cup water, scatter Broccoli and Meat Balls in, cover with lid and bring to rapid boil for 5 mins till both the meat balls and Broccoli are cooked.

Add in 1 tsp Sugar and a little Himalayan Pink Salt to taste.

Lastly keep the heat to low and stir in some cornstarch mixture to make a clear gravy. Off Heat. Cooking done within 10 mins.

This portion is enough for 2 pax to be eaten with rice. Simple and tasty.
If you like my recipe, Please help to share out on your Facebook. Do explore this Blog@CatherinaHosoi.com for more ideas and interesting recipes.
Please subscribe to my BLOG@catherinahosoi.com and get inspired to follow my Healthy Lifestyle and read all the Eat Happy Live Healthy 健康愉食(EHLH) recipes that I created.
---
Benefits of eating:
Broccoli
Broccoli is a rich source of multiple vitamins, protein minerals and fiber. It contains iron, potassium, calcium, selenium and magnesium as well as the vitamins A, C, E, K and a good array of B vitamins including folic acid.

Broccoli also contains multiple potent antioxidants that may support healthy cells and tissues throughout your body. Because of its antioxidant and fiber content, eating broccoli may lower blood sugar, improve diabetic control and promotes healthy Digestion and Reduce Constipation.
Pork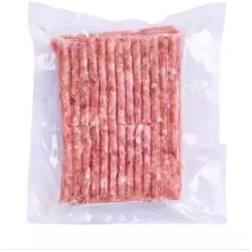 Pork is a rich source of certain vitamins and minerals your body needs to function, like iron and zinc. It's also an excellent source of high-quality protein.
Ginger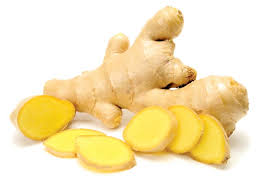 Ginger is high in gingerol, a substance with powerful anti-inflammatory and antioxidant properties. Antioxidants and other nutrients in ginger may help prevent or treat arthritis, inflammation, and various types of infection.

Researchers have also studied its potential to reduce the risk of diabetes, cancer, and other health problems.
#EatHappyLiveHealthy健康愉食
#EHLH
#CatherinaHosoiLifestyle
#CreatorNRoleModelOfEHLH
#CulinaryHobbyClass
#RecipesDevelopmentConsultancy