Created a East Meets West Claypot Rice in my Kitchen in Singapore. My Kitchen is my Playground to whip up new dishes each day.
Preparation:
I have 1 1/3 cup Short Grain Rice, 1 small tub chopped Bacon (about 80g), 1 TBS organic Coconut Oil, 4 cups of Cabbage shreds, 120g Corned Beef from can, 10 Sweet Peas (with strings removed), 2 Red Chillies (with seeds remove) and some Himalayan Pink Salt.
Cooking: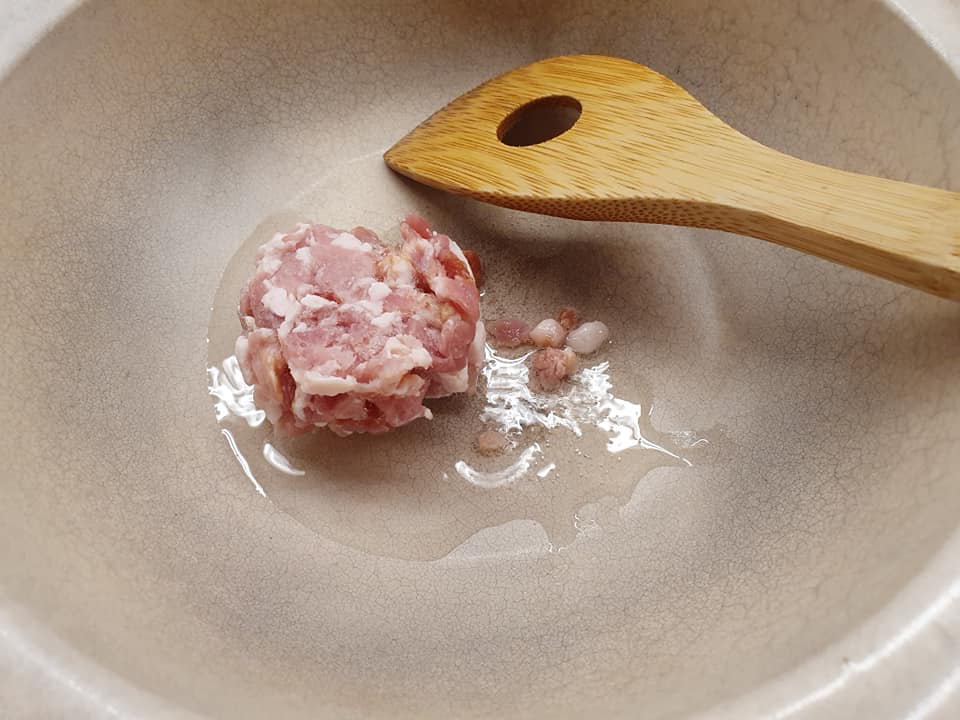 First rinse Rice till water becomes clear, drain. Heat up 1 TBS Coconut Oil in a claypot to saute Bacon till fragrant.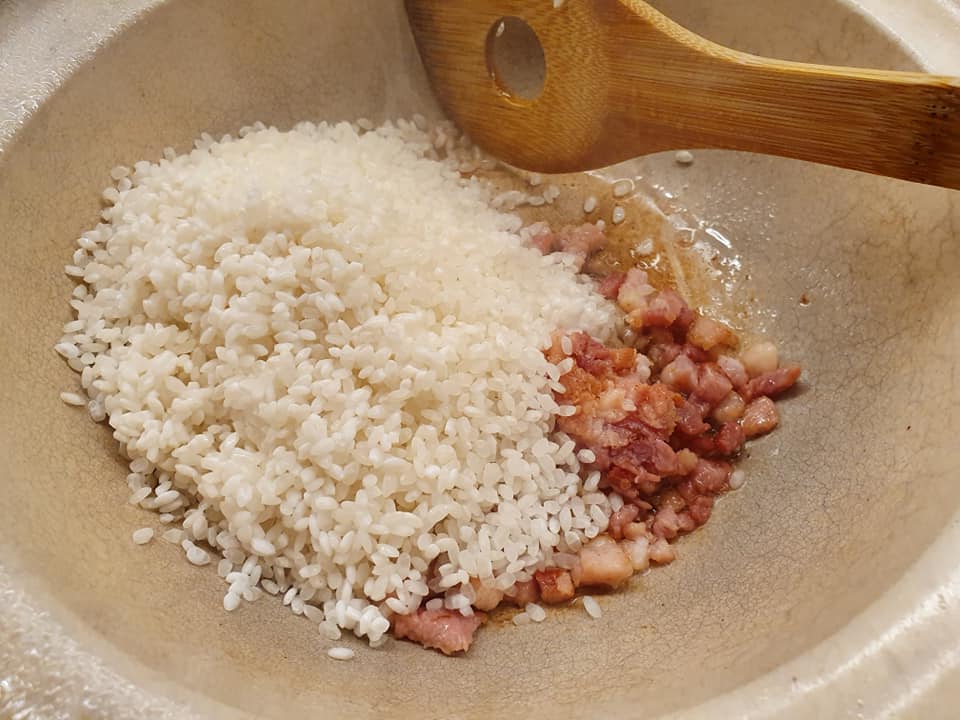 Next add in rice to toss together.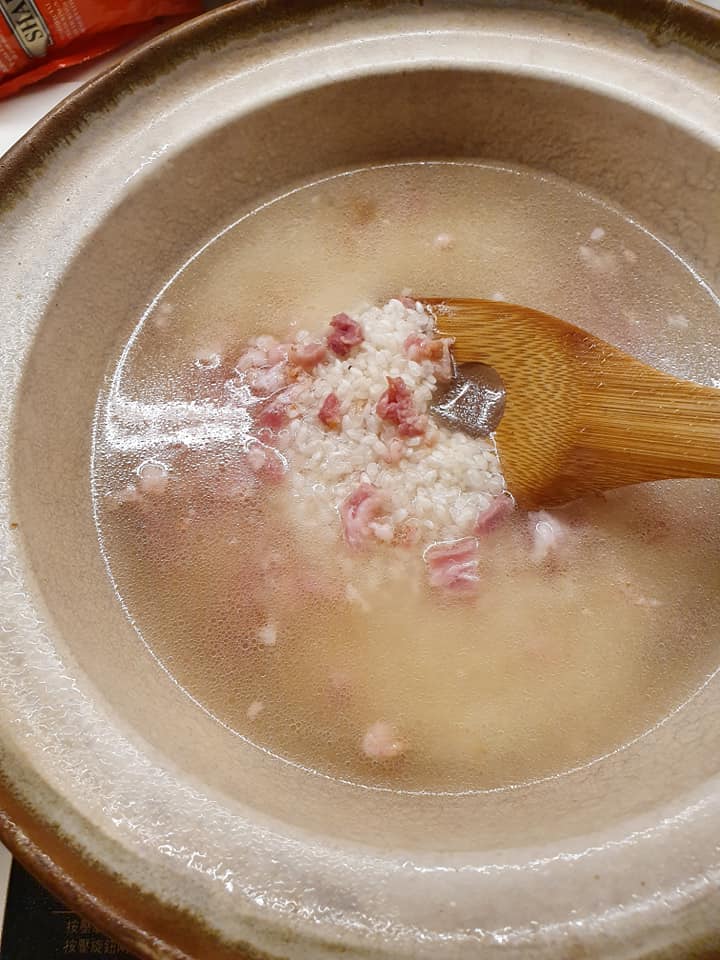 Add in 1 1/2cup water, 1 1/2 tsp Himalayan Pink Salt, cover lid and bring to boil. When you see steam releasing, open lid and have a stir.
Lower down heat to medium and wait till there are small holes forming from the rice you are cooking.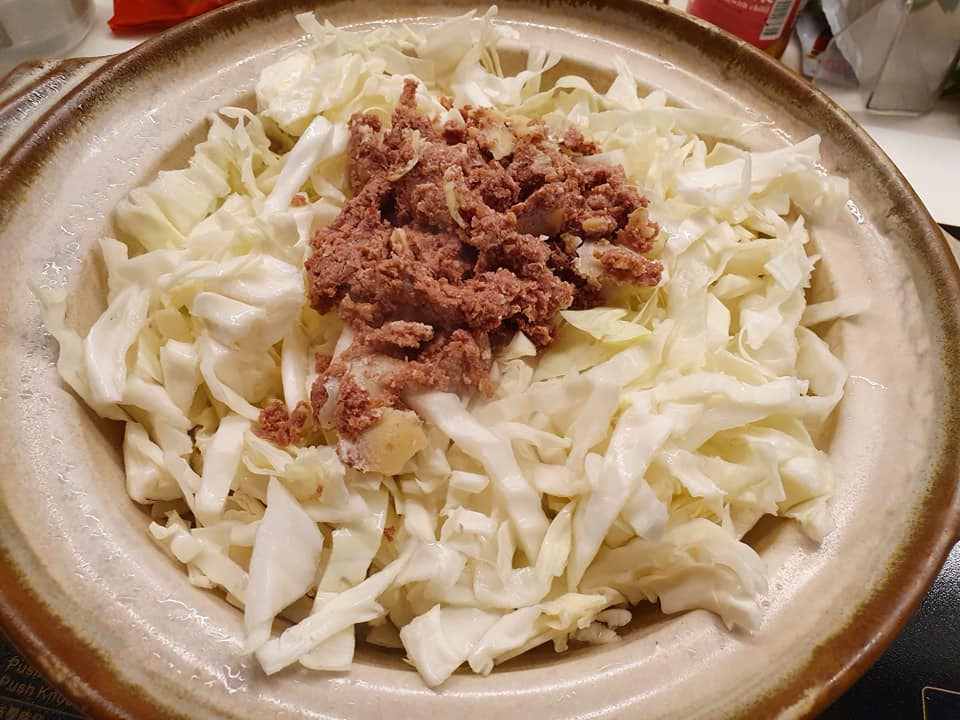 Turn heat to the lowest, add in Cabbage and Corned Beef. Simmer cook for another 15 mins.
Lastly, open lid and add in Sweet Beans (with strings removed) and arrange nicely with cut Red Chillies without seeds to form nice design on rice.
Cover with lid and microwave with 80% power for 4 mins. East Meets West Claypot Rice is ready to serve. This portion serves 2 persons with extra helpings. My kitchen is filled with tempting aroma.

EatHappyLiveHealthy健康愉食
#EHLH
#CatherinaHosoiLifestyle
#CreatorNRoleModelOfEHLH
#CulinaryHobbyClass
#RecipesDevelopmentConsultancy