Today, I gave myself a challenge using different ingredients to make a Deep Fried Cuttlefish & Pineapple salad dish.
I am using Cuttlefish, Fresh Pineapple, Crispy 5 Spice flavoured Pok Chooi (卜脆, the crackers used for tossing Yusheng 鱼生 during Chinese Lunar New Year), Red Pickled Ginger and Pickled Leek 荞头 (the Cantonese calls it Q-Tao, the Japanese calls it Rakkyo). I make a Batter for deep frying Cuttlefish and use *Mizkan brand Kinno Goma Dare Sauce (Sesame Sauce with roasted nuts) for seasoning.
I start by cleaning 1 Cuttlefish of 7 inches long, remove the plastic-like 'spine" and membrane and cut to rings.(as shown above).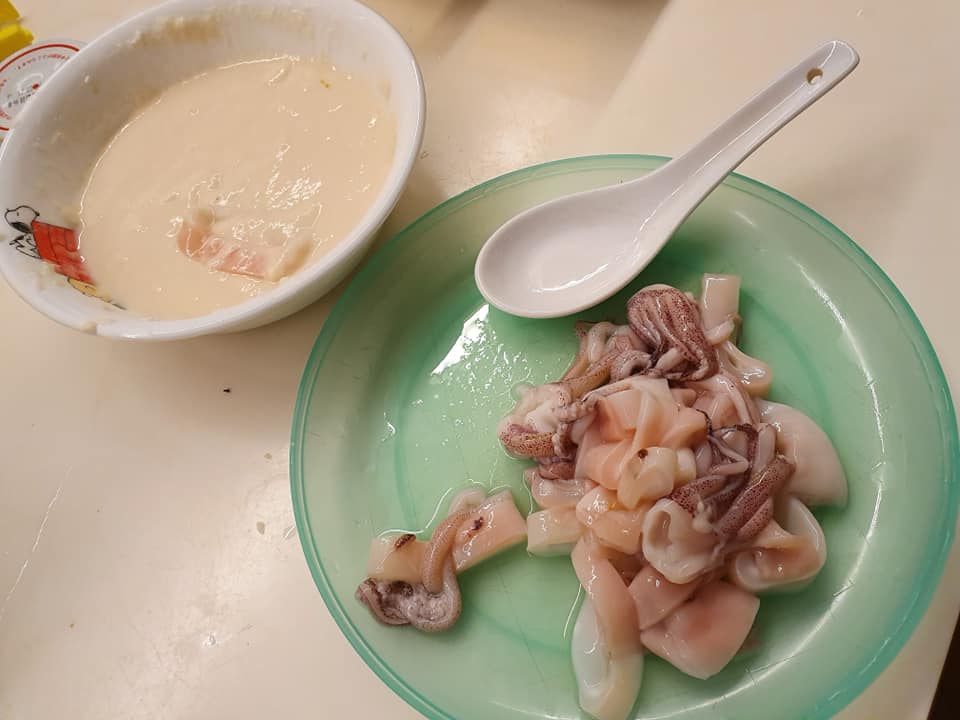 Next, I Prepare a batter using 7 TBS Plain Flour/All Purpose Flour, 2 TBS Rice Flour, 1/2 tsp Salt and 8 TBS water. Stir batter mixture well till no lumps. Dip the Cuttlefish rings in this batter.
Heat up 2 cups oil and deep fry the battered Cuttlefish hot oil till cooked and golden. Drain and leave on kitchen paper to absorb excess oil.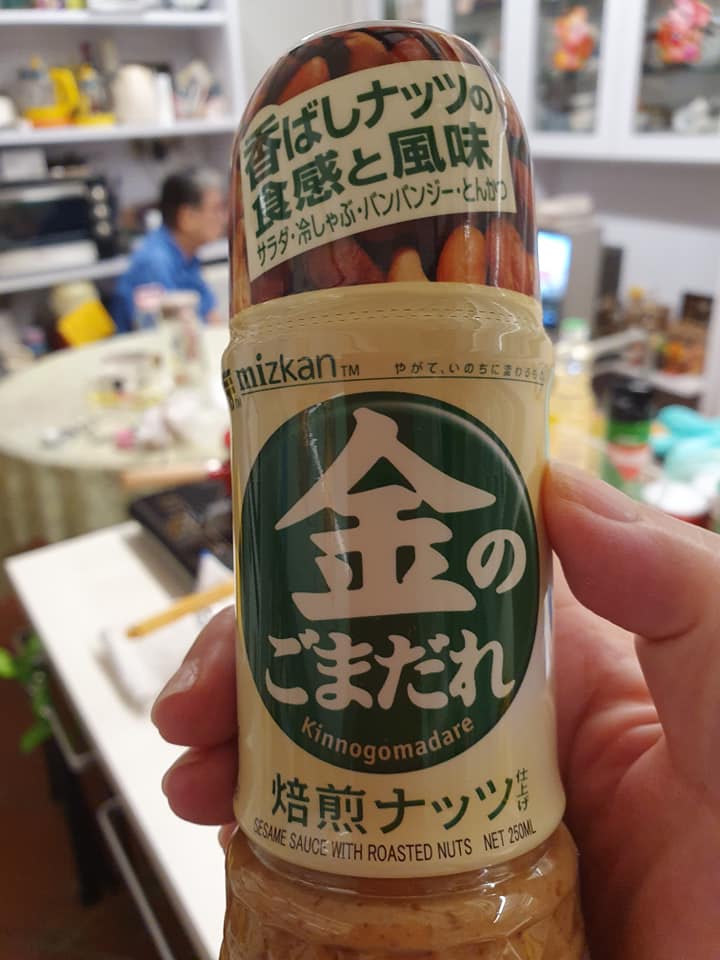 For the salad, cut 2 wedges of a fresh Pineapples, remove the 'eyes' and cut to slices.
In a plate, scatter some Pok Chooi Cracker in the centre, arrange Pineapple slices around. In between the pineapple, arrange pickled Red Ginger and Pickled Leek alternatively. Place half of the Deep Fried Cuttlefish on top of crackers and lastly sprinkle some *Mizkan brand Sesame Sauce on top. I serve this Deep Fried Cuttlefish & Pineapple salad with Sesame sauce to my Samurai immediately.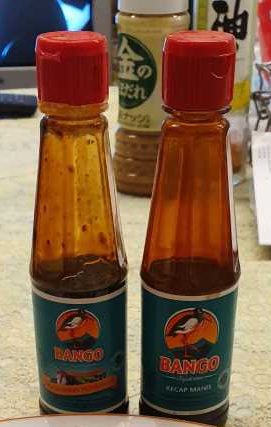 I make another portion for myself and instead of the Sesame Sauce, I sprinkled Indonesian *Bango brand Kecap Manis (black sweet sauce) & Kecap Manis Pedas (hot sweet sauce) over my share.

Hmm, both taste so good.
If you like my recipe, Please help to share out on your Facebook. Do explore this Blog@CatherinaHosoi.com for more ideas and interesting recipes.
Please subscribe to my BLOG@catherinahosoi.com and get inspired to follow my Healthy Lifestyle and read all the Eat Happy Live Healthy 健康愉食(EHLH) recipes that I created.
#CreatedNewRecipeWithNewInspiration
#EatHappyLiveHealthy健康愉食
#EHLH
#CatherinaHosoiLifestyle
#CreatorNRoleModelofEHLH
#CulinaryHobbyClass
#RecipesDevelopmentConsultancy