This photo did not justify the superb taste of my Signature Traditional Hokkien 福建dish, Braised Sea Cucumber with Pork Knuckles, Dried Mushrooms, Red Dates with Garlic, Onion, Ginger & Red Chillies.
Preparation:
First I season 1 Kg Pork Knuckles with 1 TBS Salt, 1 TBS Sugar, a few dashes of Pepper & 3 TBS Hua Teow Wine 花雕酒.

I cut 2 thumb sized Ginger to slices, cut 2 Big Onions to thin shreds, remove skin from 2 big heads of Garlic, cut 3 Red Chillies to twos.

I also soften Dried Mushrooms in water and cut away stems and defrost 6 frozen cleaned Sea Cucumbers and cut each to 3 pieces.

For Seasoning and Colour, I will be using 2TBS Thick Caramelised Soy Sauce & 1 TBS Sugar.
Cooking: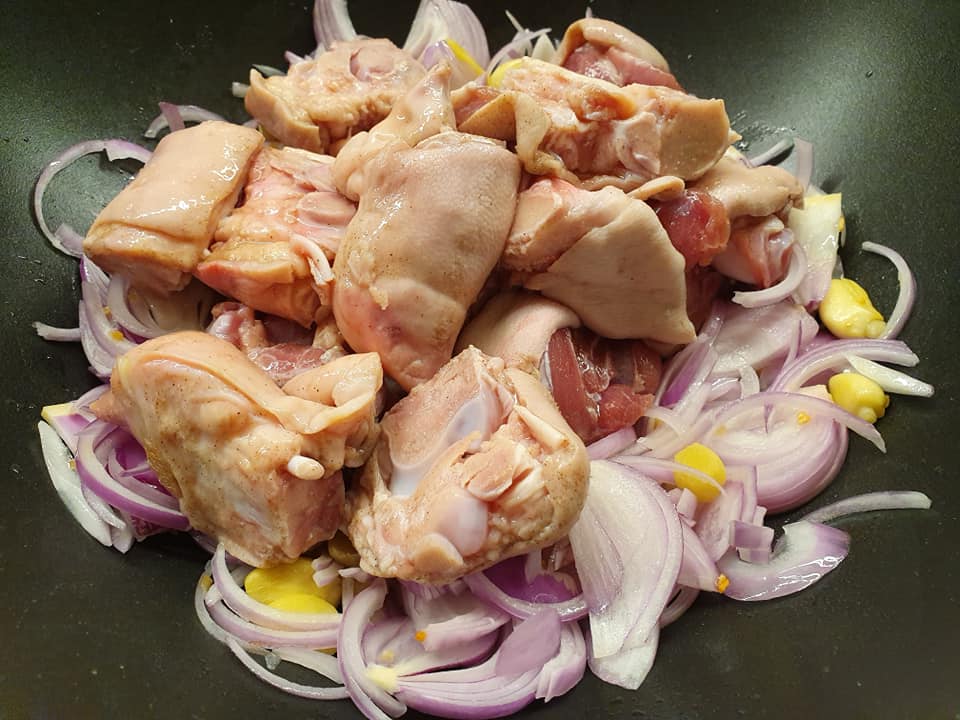 First heat up my non stick wok with 2 TBS Organic Oil with Ginger slices till fragrant, then drop in Garlic to saute in oil till aroma is released. Drop in the Onions & marinated Pork Knuckles to saute till colour changes.
Then add in the softened Mushrooms to toss together. Add in the marinade & 6 cups water, cover with lid and over strong heat bring to a rapid boil.

Turn the heat to medium and continue boiling for 1 hour. In between check and stir the mixture. You may add in some hot water if the water gets dry too quickly.

When 1 hour is up, open the lid and add in Sea Cucumber, 15 Big Red Dates without seeds, Red Chillies and 2 TBS Thick Caramelised Soy Sauce & 1 TBS Sugar.

Bring to a quick boil with lid covered. Then turn heat to low and simmer for 45 mins to 60 mins till Pork Knuckles and Sea Cucumber is soft and gravy becomes thick.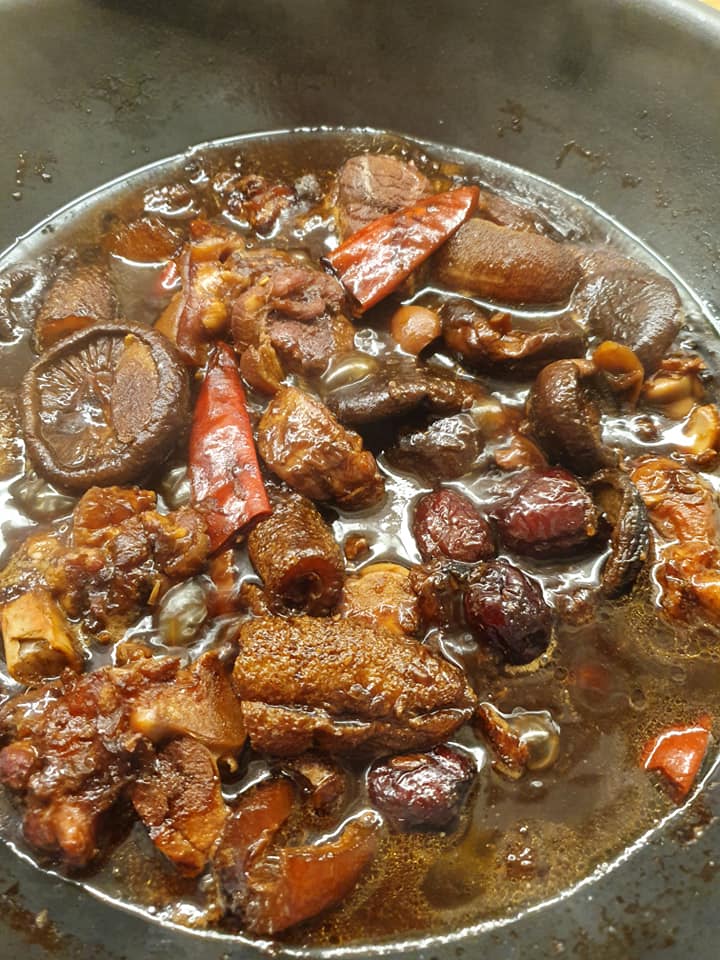 Off fire n ready to serve with Rice. The key word to this cooking is PATIENCE. It is so delicious & Lips sealing GOOD.

Worth trying out my recipe. I have packed a box to bless my good friend.
#CookingMyFavouriteSeaCucumber
#EatHappyLiveHealthy健康愉食
#EHLH
#CatherinaHosoiLifestyle