For hot summer days, it is good to boil some sweet dessert soup and have it to cool down the body system. With the Watermelon Rind I saved up, (google to read about the many benefits of watermelon rind), I created this yummy dessert, Watermelon Rind Mung Beans Sweet Dessert Soup.
Preparation & Cooking: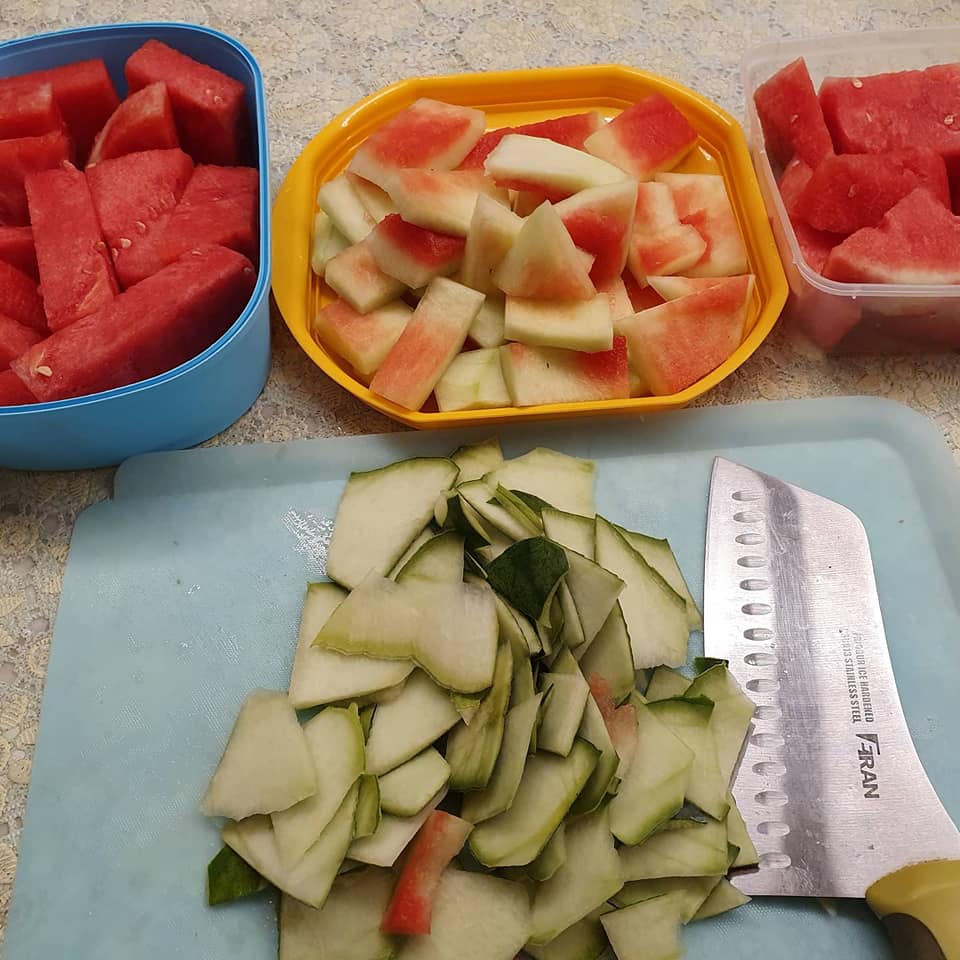 First, I cut 200g Watermelon rind, remove the green hard skin. Than, I rinse 1 cup of Dried Mung Beans. Next, I have rind from 1 fresh orange which I cut away the white bitter part.
Fill all into my Slow Cooker, add in 7 cups Water and set 3 hours to slow cook.
When time is up, add in half cup of seasoned Black Currants which have been soaked with Brandy for months (this was meant for my baking, I took some to use today), and also some Crystal Rock Sugar to taste. (You can use any kinds of Sugar you have). When the sugar melted, turn off the heat.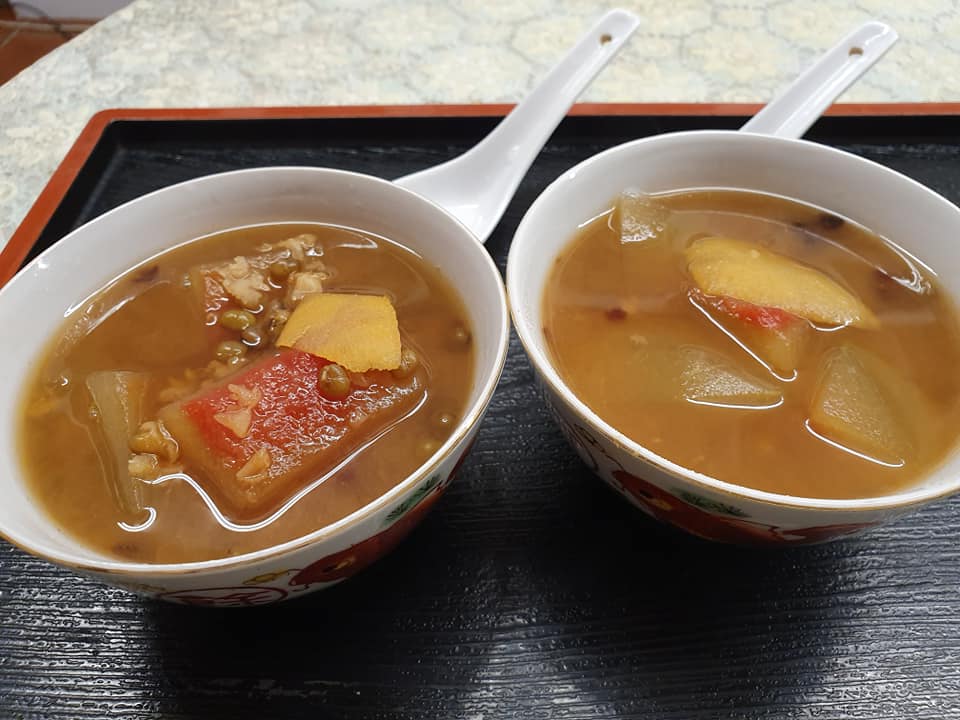 This Watermelon Rind Mung Beans Sweet Dessert Soup can be served piping hot or leave it to cool then chill in the fridge. I usually serve the chilled Sweet Dessert Soup for my loved ones the next day. Cool, nice and yummy.
#EatHappyLiveHealthy健康愉食
#EHLH
#CatherinaHosoiLifestyle
#CreatorNRoleModeOfEHLH
#CulinaryHobbyClass
#RecipesDevelopmentConsultancy