This recipe is surely a keeper. I had only posted the photos on my Facebook and received so many requests for recipe. Sorry for late posting because of lack of time. Here you are! How to cook Wagyu Beef with Potatoes, Onions and Traffic Light Capsicums in Teriyaki flavour.
Preparation:
For the ingredients, I have 250g sliced Wagyu Beef which I marinate with 1/4 cup Cooking Sake, 1/4 cup store bought *Kikkoman brand Teriyaki Sauce, 1/2 tsp Sugar and 1/4 tsp Himalayan Pink Salt.

Meantime I peel 4 big Potatoes, cut to thick slices and microwave for 5 mins. Then I cut one big Onion to thin shreds and cut the 3 colour (Traffic Light) Capsicums to diamond shaped pieces.

I also cook some Short Grain Rice to be served with this dish later.
Cooking: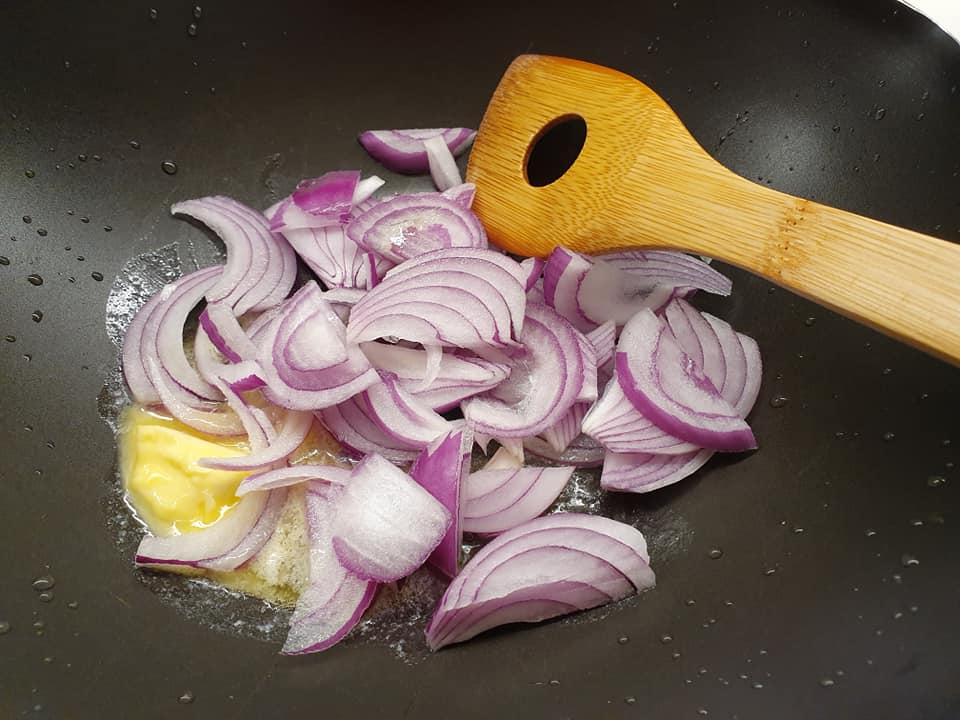 First, I heated up 1 TBS Butter in a non stick fry pan, saute the Onion till fragrant and add in the marinated Wagyu Beef.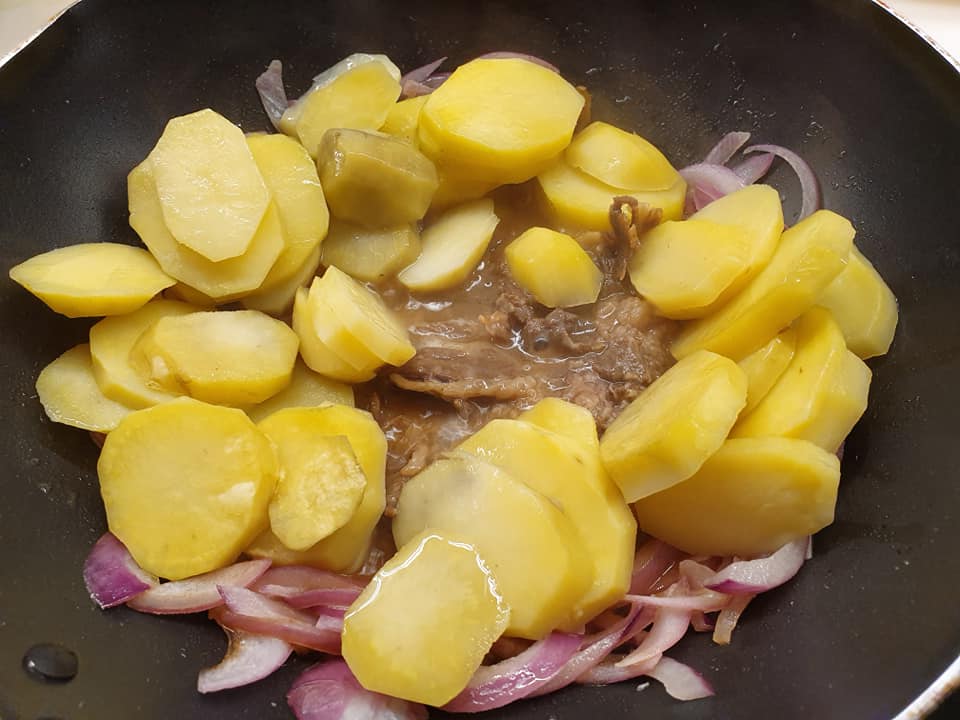 Add in 1/2 cup of Cooking Sake, then top with the microwaved Potatoes, cover with lid and cook for 3 mins.
Open lid and pour in 2 TBS of Teriyaki Sauce, the Traffic Light Capsicums and toss together. When the Wagyu Beef is cooked and Capsicums just cooked off heat and ready for plating.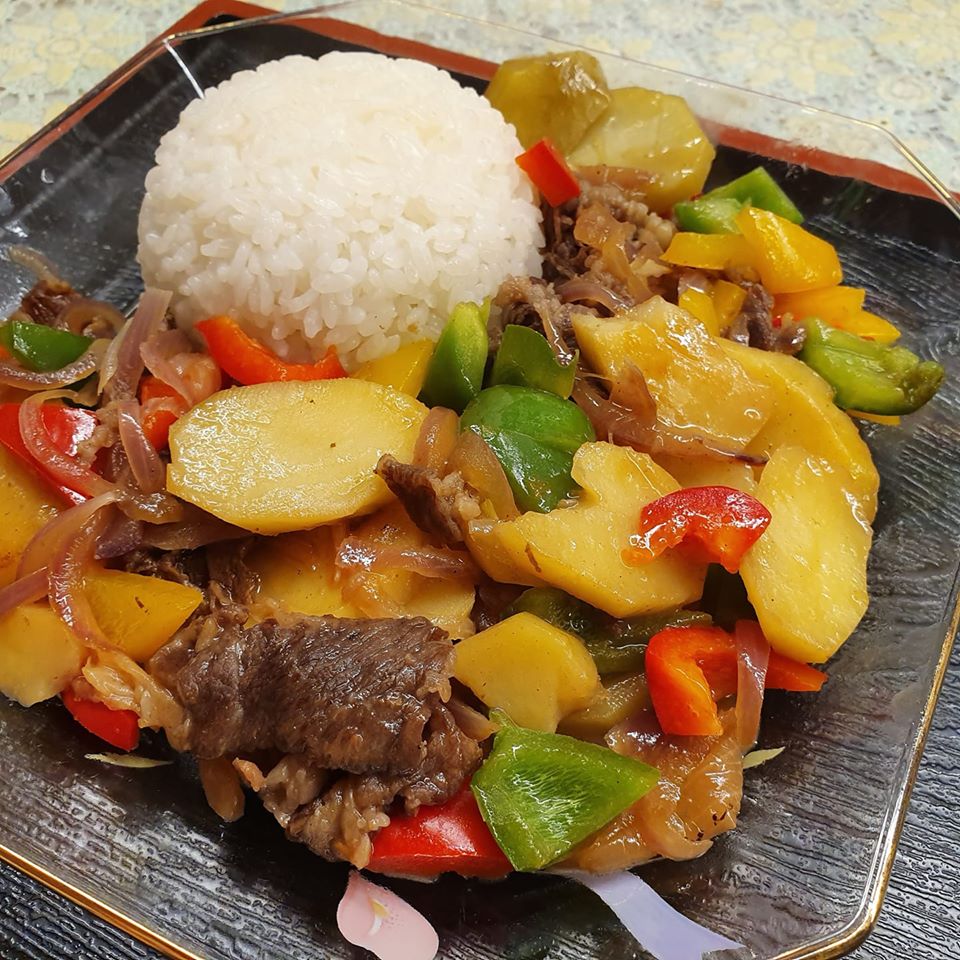 For plating, I fill a small bowl with the cooked rice and turn it over on a serving plate next to the Wagyu Beef with Potatoes, Onions & Traffic Light Capsicums in Teriyaki flavour. It looks beautiful and tastes great.
#EatHappyLiveHealthy健康愉食
#EHLH
#CatherinaHosoiLifestyle
#CreatorNRoleModelOfEHLH
#CulinaryHobbyClass
#RecipesDevelopmentConsultancy