Blessed Sunday to all. Sharing with you what I cooked for breakfast, a simple dish of Sunny side up with Red & Green. I serve it with a glass of 100% Natural Coconut water and a cup of of Teh Tarik.
What is Teh Tarik? It is a South East Asian style Milk Tea. Tarik means to pull and the traditional way is to make Tea Tarik is to combine Tea with Milk in a mug and our it from high to get the pull effect.
Preparation:
For my Sunny Side Up Egg with Veggies, I had one Egg (about 60g).

For the green, I have 2 Long Beans cut to 1 cm length. For the red, I have some Fukujin Tsuke, (Japanese redish made from pickled Daikon, Cucumber, lotus root etc).
Other ingredients include a small bunch of Enoki Mushroom cut to shorter length, 2 tsp Japanese Store bought Bottled Salmon Flakes and 1 tsp Butter.
Cooking: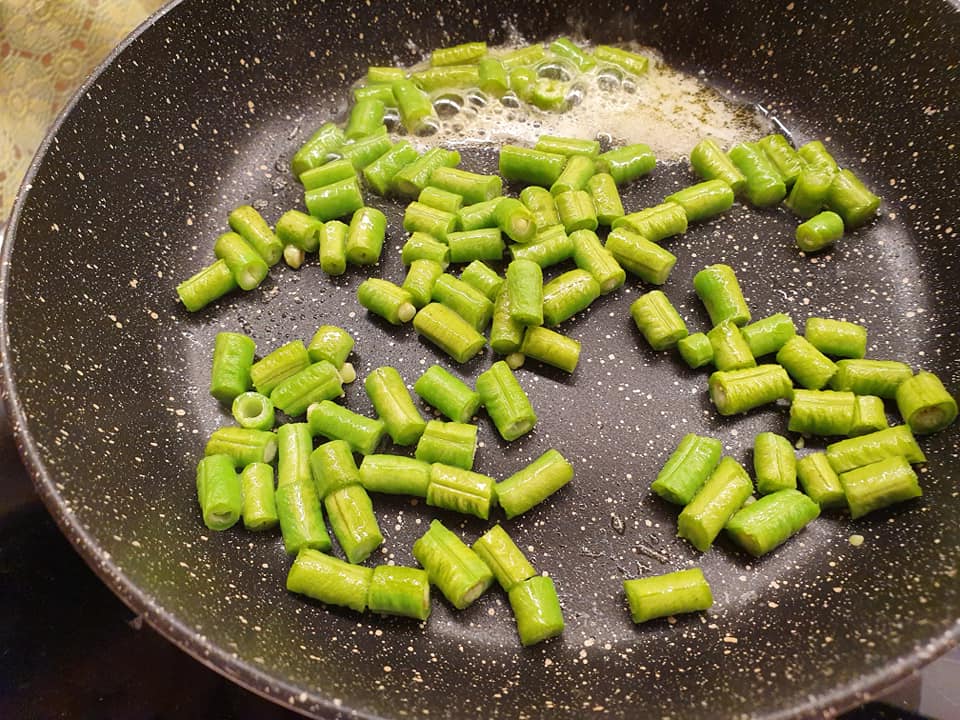 Heat up Butter, saute Long Bean till cooked.
Next, add a little Himalayan Pink Salt and Enoki Mushroom to heat through. After that, make a hole and crack in an Egg to make Sunny Side Up. Scatter Salmon Flakes around and wait till Egg is cooked.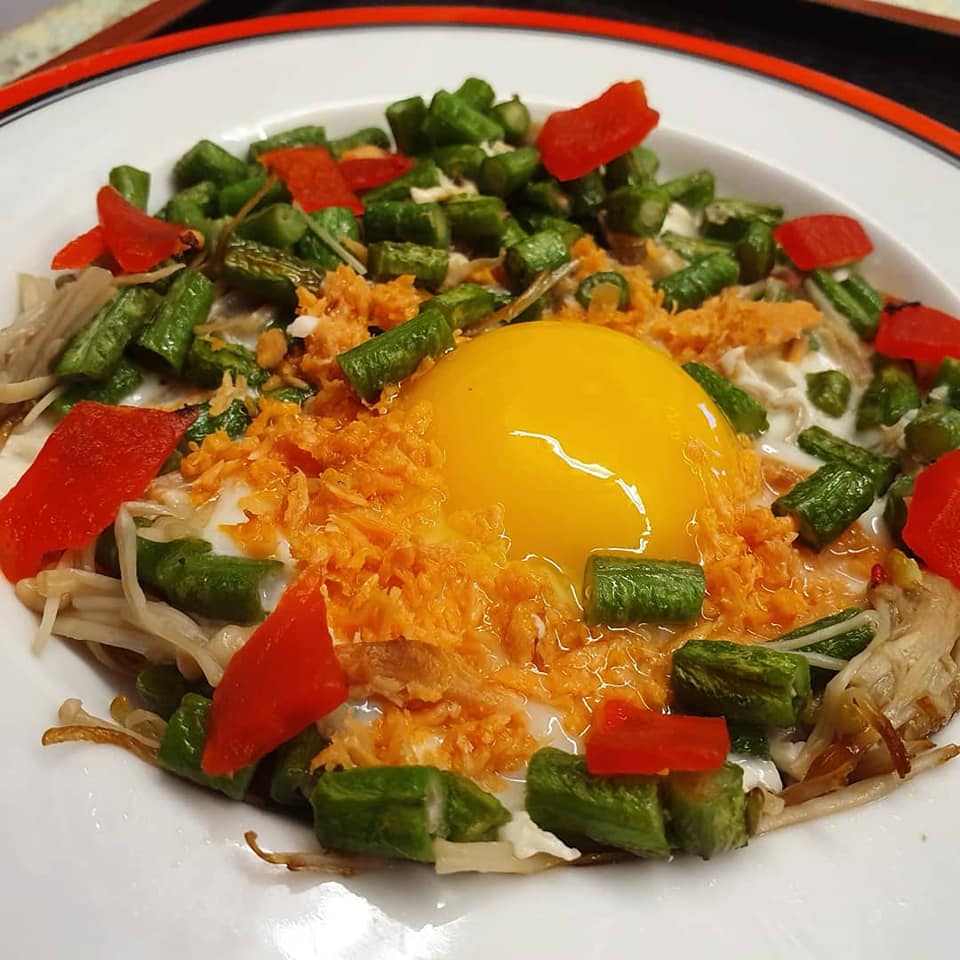 Serve by garnishing with some Japanese Red Pickled Redish known as Fukujin Tsuke. Pretty to look at and yummy in taste too. I am from Singapore. Hope you follow the recipe to cook this dish in your kitchen.
I serve my Sunny side up with Red & Green with a glass of 100% Natural Coconut water and a cup of of Teh Tarik.
If you like my recipe, Please help to share out on your Facebook. Do explore this Blog@CatherinaHosoi.com for more ideas and interesting recipes.
Please subscribe to my BLOG www.CatherinaHosoi.com and get inspired to follow my Healthy Lifestyle and read all the Eat Happy Live Healthy健康愉食(EHLH) recipes that I created. Please also share out to your friends.
#EatHappyLiveHealthy健康愉食
#EHLH
#CatherinaHosoiLifestyle
#CreatorNRoleModelOfEHLH
#CulinaryHobbyClass
#RecipesDevelopmentConsultancy