Sharing my Eating Light Dish from my home kitchen in Singapore. Created this "My Alone Dinner" dish today.
Preparation: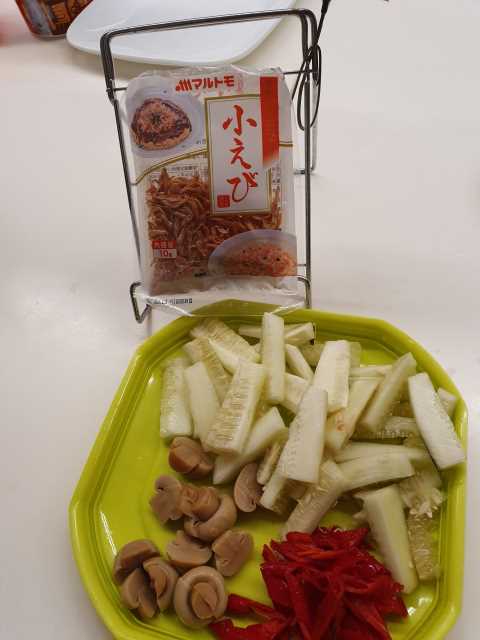 For this Dish, I need 1 Cucumber, remove skin and cut to finger thick.
Than I cut 6 canned Button Mushrooms to halves, remove seeds from 2 Red Chillies and cut to shreds. I also need 1 tsp Sunflower Oil and 3 TBS Sakura Ebi (Sakura Dried Shrimps).
Cooking:
First, heat up a non stick fry pan with 1 tsp Sunflower Oil to saute Red Chillies.
Than add in 3 TBS Sakura Ebi (Sakura Dried Shrimps) and saute till fragrant. Remove half of the mixture for garnishing later.
Add in Cucumber to the fry pan to saute for 2 mins, than add in 150ml water, 1 tsp Oyster Sauce and half tsp Sugar, cover with lid and simmer cook till gravy almost dry up.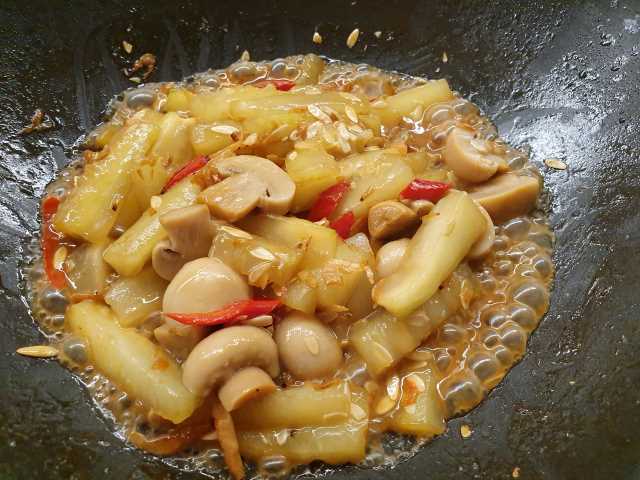 Add in Button Mushrooms to heat up. Off fire and transfer to a serving plate. Arrange Button Mushrooms next to Cucumber and garnish with Red Chillie & Sakura Ebi.
Hope you like this EHLH Eat Happy Live Healthy Dish I cooked.
If you like my recipe, Please help to share out on your Facebook. Do explore this Blog@CatherinaHosoi.com for more ideas and interesting recipes.
Please subscribe to my BLOG@catherinahosoi.com and get inspired to follow my Healthy Lifestyle and read all the Eat Happy Live Healthy 健康愉食(EHLH) recipes that I created.
#SakuraEbi樱花虾
#EatHappyLiveHealthy健康愉食
#EHLH
#CatherinaHosoiLifestyle
#CreatorNRoleModeOfEHLH
#CulinaryHobbyClass
#RecipesDevelopmentConsultancy