For those who loved my Cheesy Spaghetti with Sausages in Cream of Mushroom which I posted some 10 days ago, here is the recipe I promised
Preparation:
To cook this Spaghetti dish, I first boil 125g Spaghetti in hot boiling water added with 1 TBS Salt till al dente. Drain away the water and mix Spaghetti with 1 tsp Butter to prevent sticking.
Next, cut 4 Smoked Sausages and 1 big Onion into smaller pieces.
Other Ingredients needed for this dish is a can of Cream of Mushrooms and some Shredded Cheddar Cheese.
Cooking: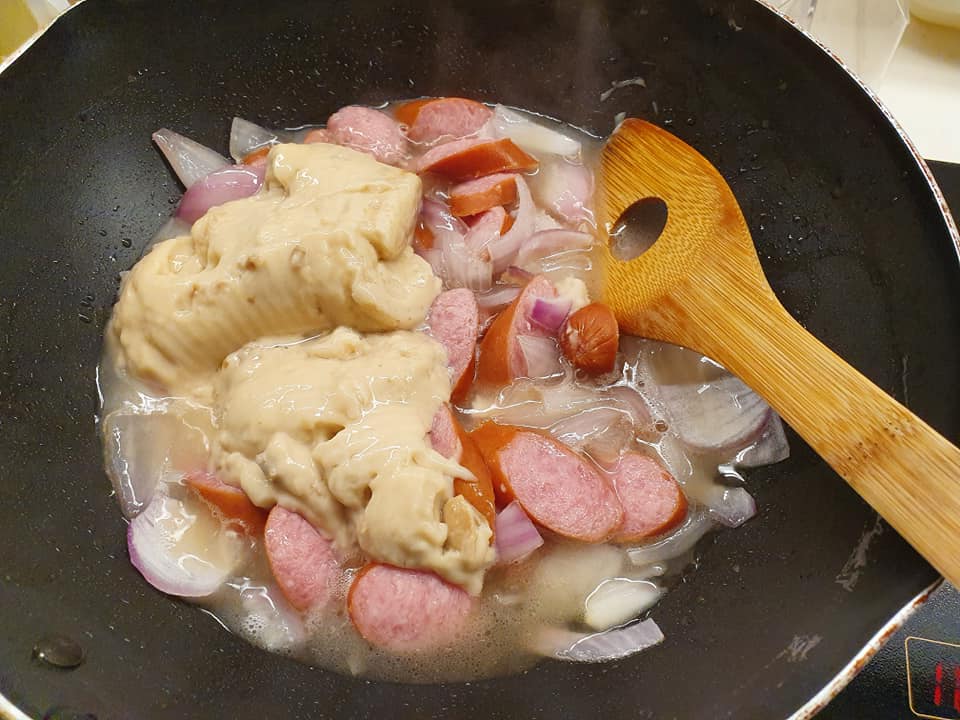 With 1 TBS Butter, saute Onion till fragrant. Then add Sausages to saute for a while.

Open 1 can of CAMPBELL'S Cream of Mushroom, add into the pan together with half cup water, stir till no lumps.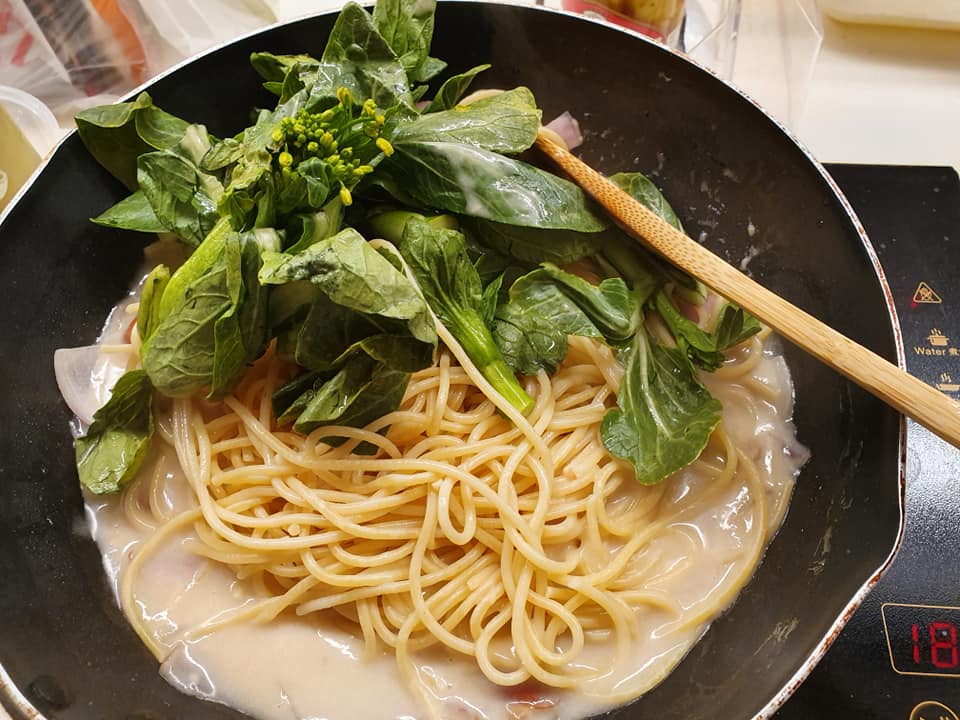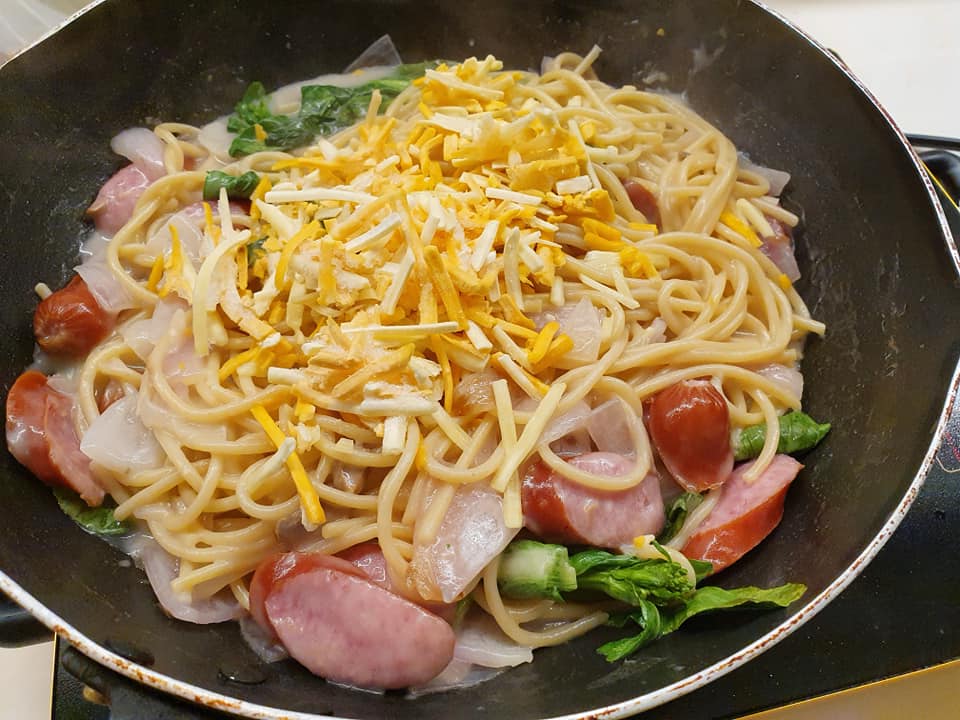 Add in the cooked Spaghetti, combine well. Sprinkle a handful of Cheddar Cheese on top. Add in a few stalks of Baby Chye Sim 小菜心 or any greens you have. Heat through and ready to serve.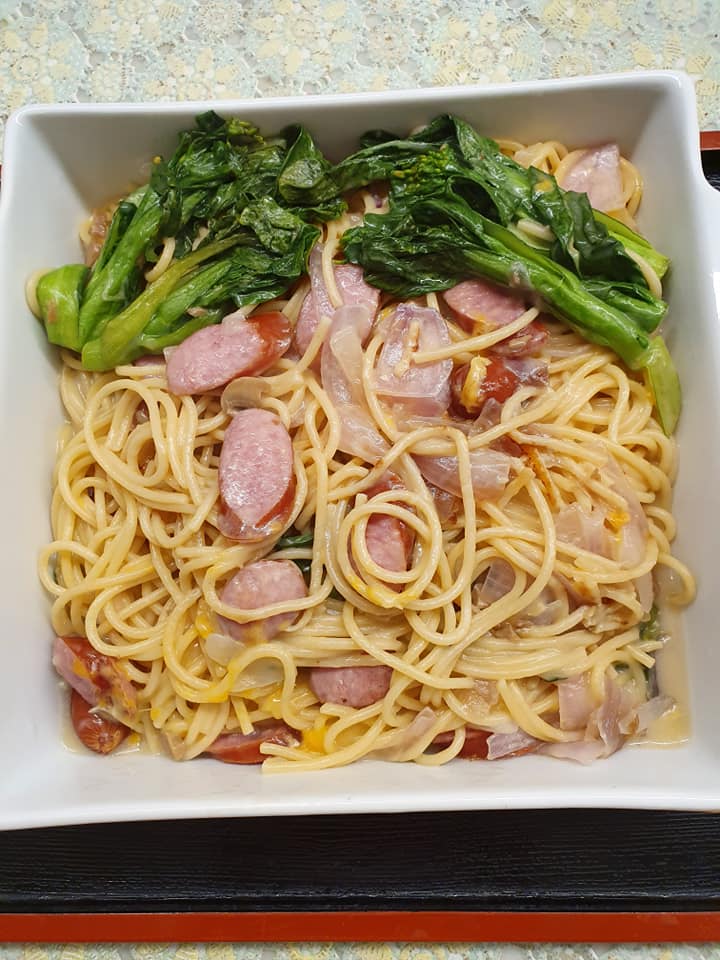 This portion of Cheesy Spaghetti with Sausages in Cream of Mushroom serves 2 persons. An All Time Favourites in my family.
#EatHappyLiveHealthy健康愉食
#EHLH
#CatherinaHosoiLifestyle
#CreatorNRoleModeOfEHLH
#CulinaryHobbyClass
#RecipesDevelopmentConsultancy