Today I'm showing you my casserole cooking from my kitchen in Singapore to all readers here. It's Japanese cooking of Salmon Fish Head Casserole.

Preparation:
I will be using half of a grilled Salmon Fishhead which I kept in my freezer, and 1 cup cooked Barley Grains also from my freezer.

I also have 1 tube Silken Tofu which I cut to rounds, half cup of frozen Wakame (seaweed) rinsed and cut short and 1/3 roll of Pink Japanese Naruto (aka Narutomaki) Fish Cake cut to slices. (Japanese Fish Cake is also known as kamaboko)

For the broth, I get ready 3 TBS Konbu Tsuyu (Sea Kelp Flavoured Cooking Sauce). I also have 1 TBS Mirin (Japanese sweetened Cooking Wine) ready.
Cooking:
You can use a Nabe (Japanese Hotpot or Casserole) or just use any pot to cook this. First fill in 900ml water n bring to a quick boil, then add in 3 TBS Konbu Tsuyu to make a broth.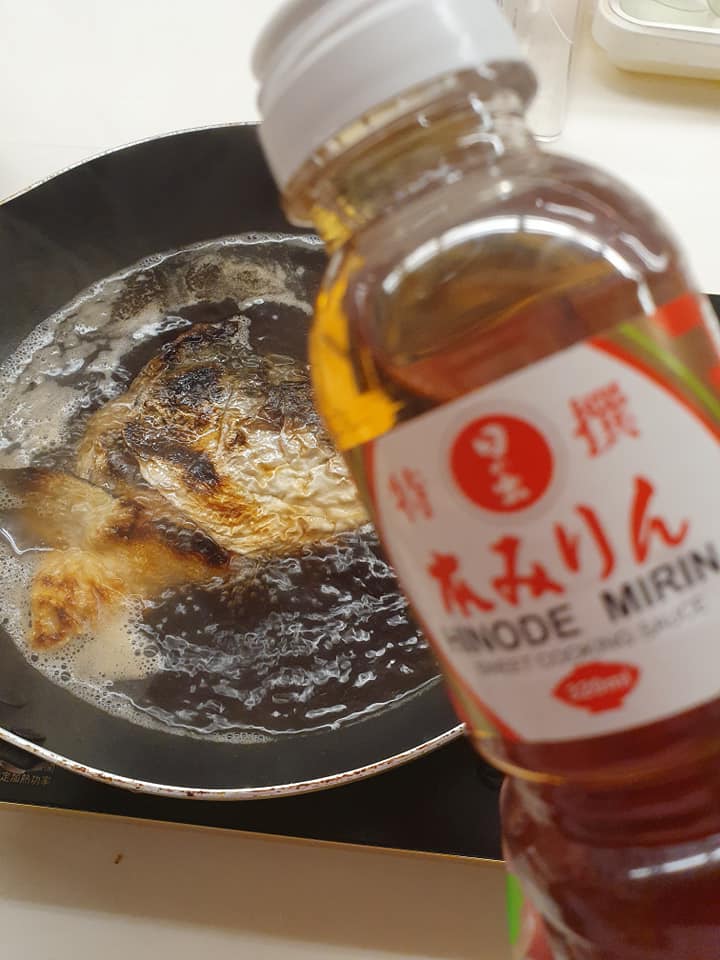 Add in the grilled half Salmon Fishhead and 1 TBS Mirin, bring to boil over medium heat for 5 minutes till flavour is released into the broth.
Add in 1 cup cooked Barley Grains, the rinsed and cut Wakame, Silken Tofu rounds and Naruto Fish Cake slices. Boil for another 5 minutes, off heat and transfer all into a big soup bowl. Serve piping hot. This portion serve 2 pax. No salt needed as the Konbu Tsuyu is salty.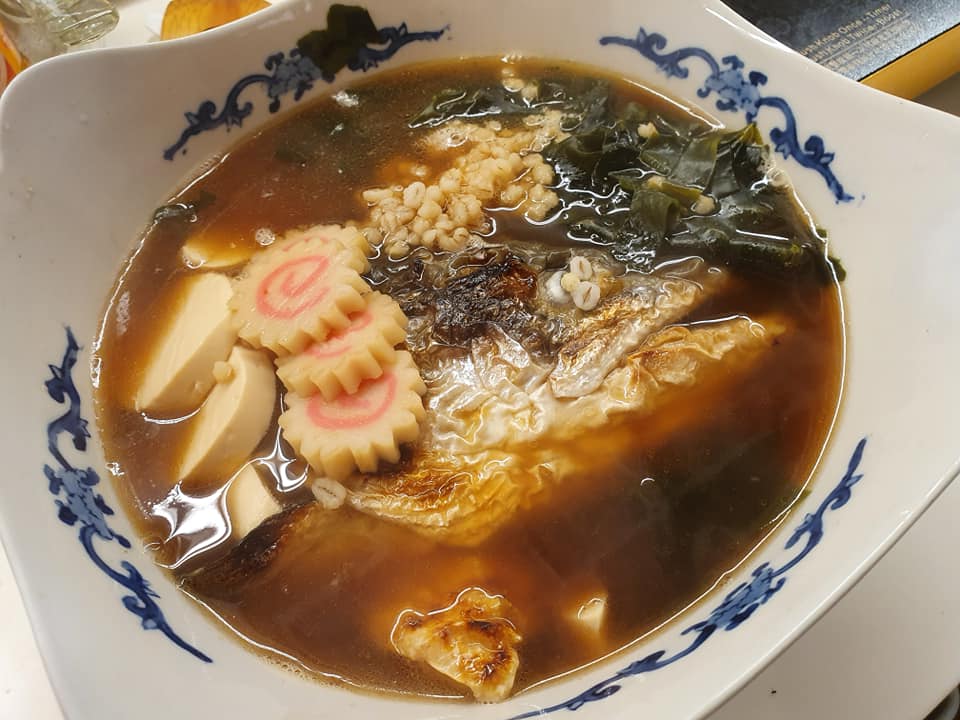 You can pour some Ponzu Sauce (citrus dipping sauce) in a small bowl for dipping the fishhead when you eat.
Tips: I usually save the Barley Grains after boiling Barley as a drink and reserve it for cooking as it is a good source of fibers. To throw away is a waste.

#EatHappyLiveHealthy健康愉食
#EHLH
#CatherinaHosoiLifestyle
#CreatorNRoleModelOfEHLH
#CulinaryHobbyClass
#RecipesDevelopmentConsultancy