Will be sharing a different way of serving Kang Kong, also known as Water Convolvulus, or the Chinese called it 通心菜 Tong Xin Cai, meaning Hollow Stem Veggie.
Preparation & Cooking: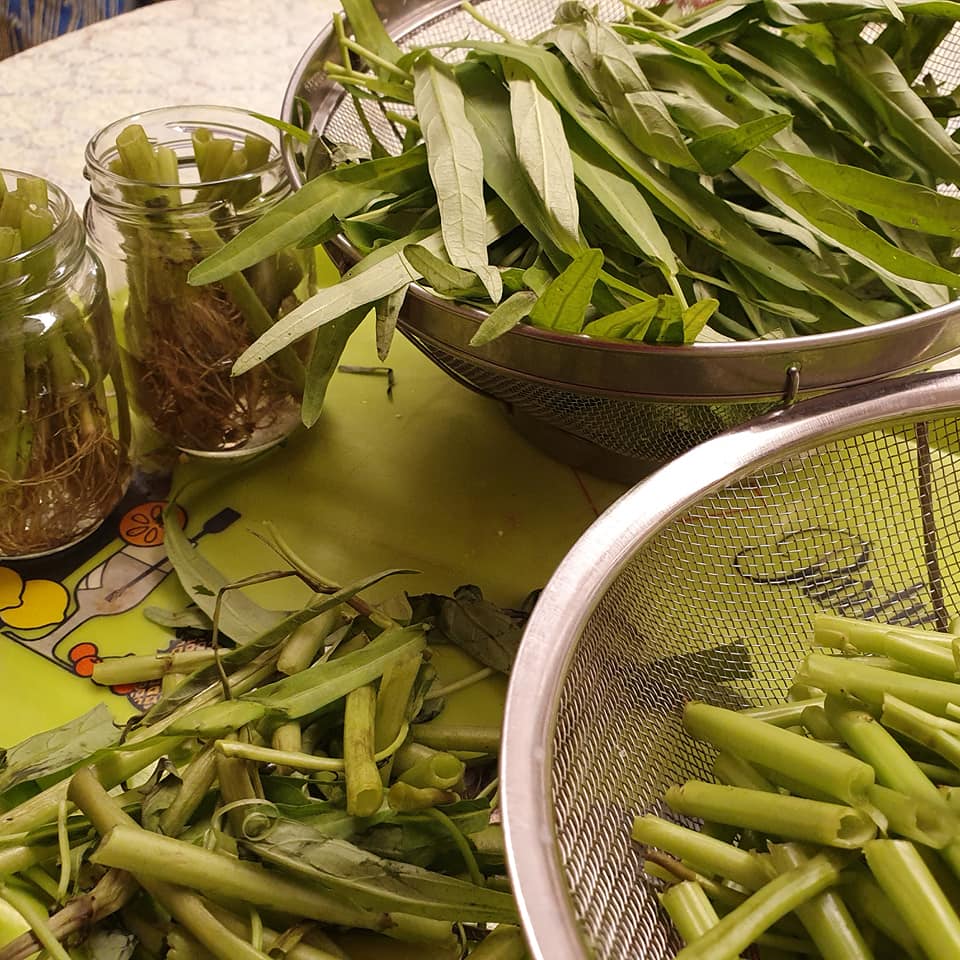 Preparation: Plucking KANGKONG as I am going to use it for cooking later. Divide the leaves from the stems. I saved some the stems with roots. Trying to plant in my Rooftop Garden.

Some notes about Kangkong: Kangkong greens are abundant sources of health benefiting nutrients which when consumed on regular basis found to prevent osteoporosis, iron deficiency anemia, and vitamin-A deficiency, and believed to protect from cardiovascular diseases, and colon and prostate cancers.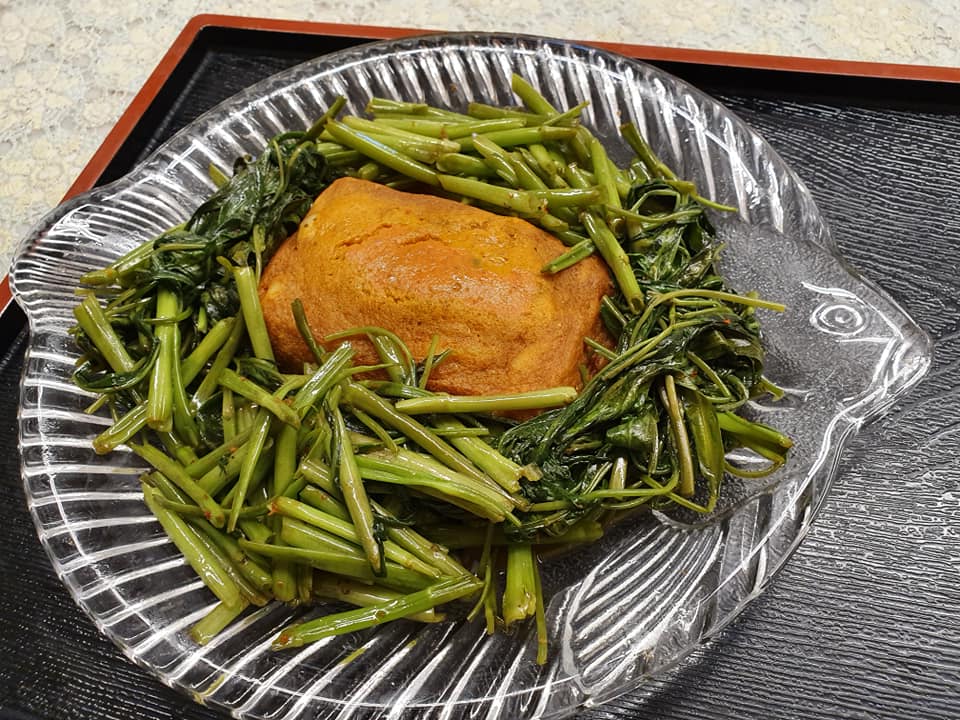 My way of serving Kangkong tonight.

First microwave a slab of Muar Otak Otak with Fish on high for 4 mins.

Next, saute the stems of Kangkong with 1 TBS Organic Coconut Oil, 1 tsp of store bought Sambal Belachan Paste and 1 tsp Sugar for 1 min, then add in Kangkong Leaves with 1 TBS Light Soya Sauce to heat through. Off heat and place it next to Otak Otak on a plate.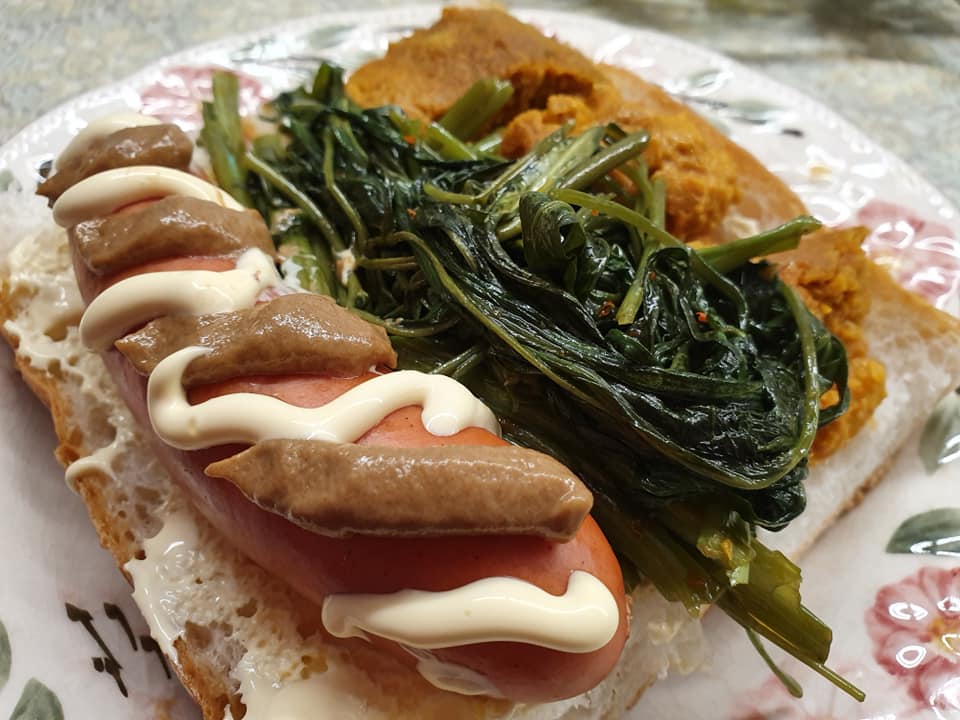 Bring 2 cups water to boil in a pan. Drop in 2 Bockwurst Sausages to a quick boil. Dish out.

Meanwhile, toast Baguettes in oven toaster.

Final assemble: Place Baguettes on a plate. Spread Mustard and QP Mayonnaise on one Baguette and place 1 sausage on top. For the other Baguette, spread with just Mayonnaise and place half a slab of Otak Otak on top. Add Kangkong between the baguettes to serve together.

I make 2 sets for the two of us. A yummy and comfort meal for us.

#EatHappyLiveHealthy健康愉食
#EHLH
#CatherinaHosoiLifestyle
#CreatorNRoleModeOfEHLH
#CulinaryHobbyClass
#RecipesDevelopmentConsultancy