Bought these Mustard Green Heads from Tiong Bahru Wet Market for S$7.50. Cooked a stew using these Mustard Green Heads with Chicken and Prawns.
Preparation: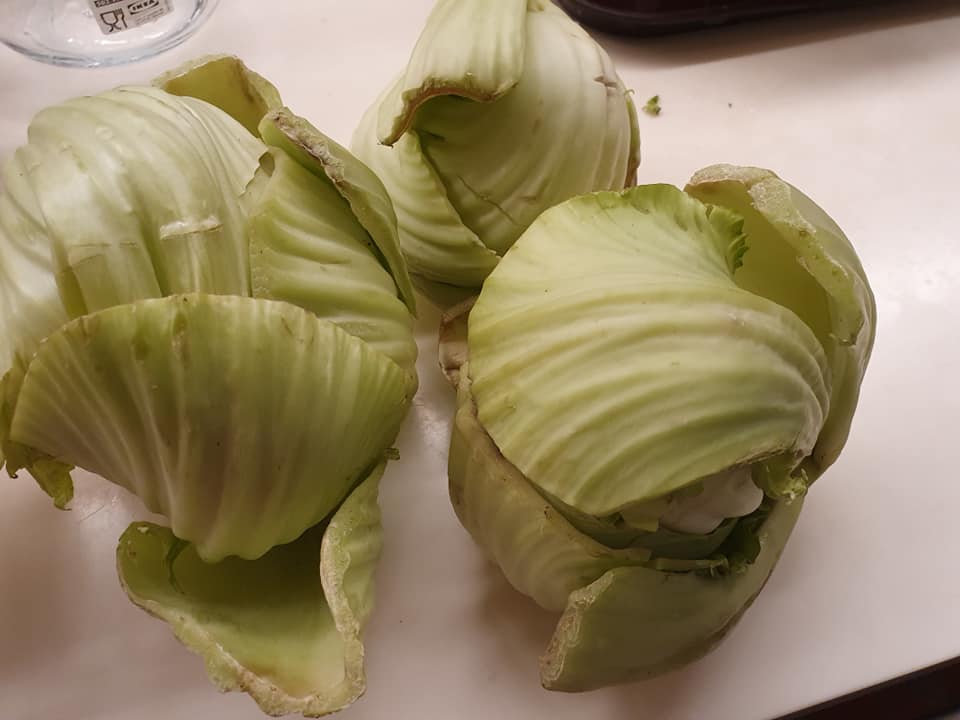 To cook this stew, I used 4 pcs left over KFC Fried Chicken from my freezer and 8 jumbo Prawns with Shell seasoned with 1 TBS Salt and a few dashes Pepper.

Next, I have 1 Ping Ping sized of Tamarind Paste (soaked in 2 cups tap water to obtain Tamarind Juice), 1 cup each White Rice Wine Lee and Red Rice Wine Lee.

Than, I also prepared 3 slices Back Bacon cut to broad pieces, soaked 10 Dried Chillies, have 1 packet of 200ml Coconut Cream and a handful of peeled Sweet Beans.

Of course, not forgetting the 3 Mustard Green Heads. I separate the Mustard Green Head petal by petal and rinse clean them.

Cooking:
In a big pot heat up with 1 TBS Sunflower Oil and saute Bacon till fragrant together with the cut soaked Dried Chillies.

Add in the fried Chicken, both kinds of Rice Wine Lee, tamarind water and bring to a quick Boil.

Add in Mustard Green and top up with 4 cups water. Cook for 20 mins, stirring often now and then to prevent sticking the bottom of pot.

Add in marinated Prawns, cover with lid and lower down the heat. Simmer boil for another 15 mins.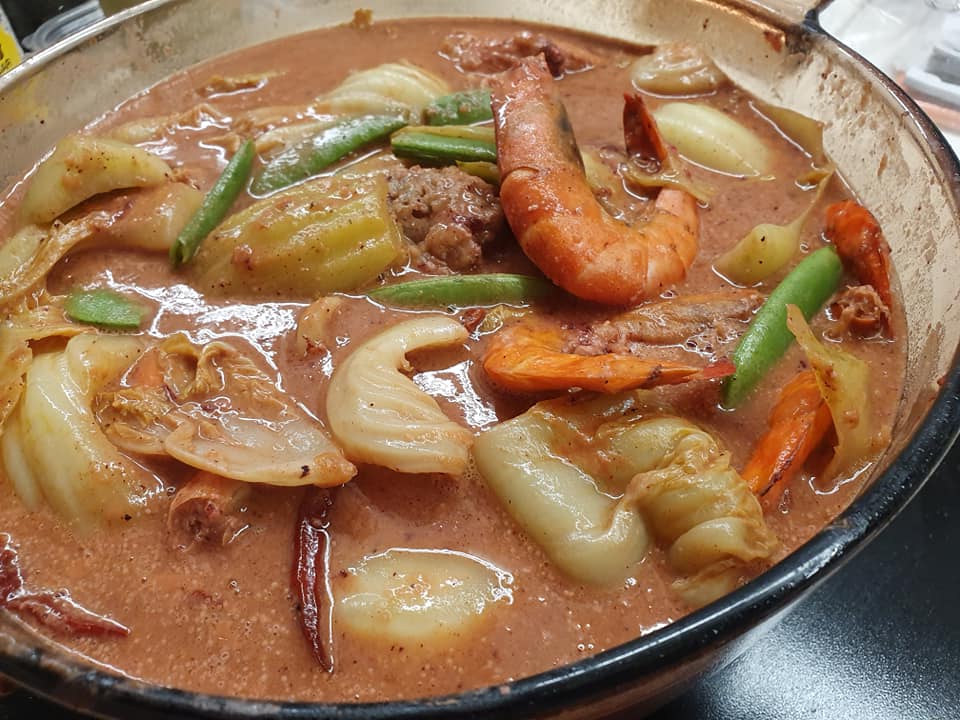 Adjust seasoning by adding Salt and Sugar to taste. Last 5 minutes add in Coconut Cream and add in a handful of peeled Sweet Beans as garnishing.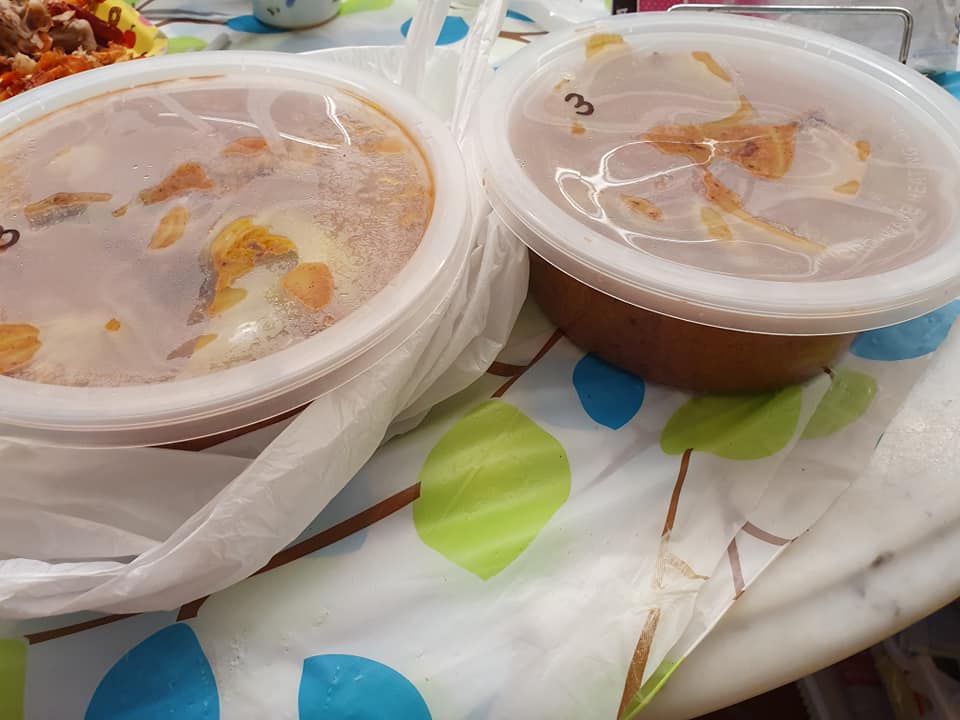 This stew warms up the body on a rainy cool day. We eat half portion and the remaining half portion to bless to our good friends Lisa n Phillip.
If you like my recipe, Please help to share out on your Facebook. Do explore this Blog@CatherinaHosoi.com for more ideas and interesting recipes.
Please subscribe to my BLOG@catherinahosoi.com and get inspired to follow my Healthy Lifestyle and read all the Eat Happy Live Healthy 健康愉食(EHLH) recipes that I created.
#EatHappyLiveHealthy健康愉食
#EHLH
#CatherinaHosoiLifestyle
#CreatorNRoleModelOfEHLH
#CulinaryHobbyClass
#RecipesDevelopmentConsultancy