Stay Calm, Stay Safe. Blessed Thursday from my kitchen in Singapore. Making a simple yet healthy breakfast: Okra Sandwich to build up my immunity.
Preparation:
I have 3 Okra (ladies' fingers) which I cut to rings, beat up 1 Egg with a little Himalayan Pink Salt and Pepper and a slice of Wholemeal Bread.
Cooking: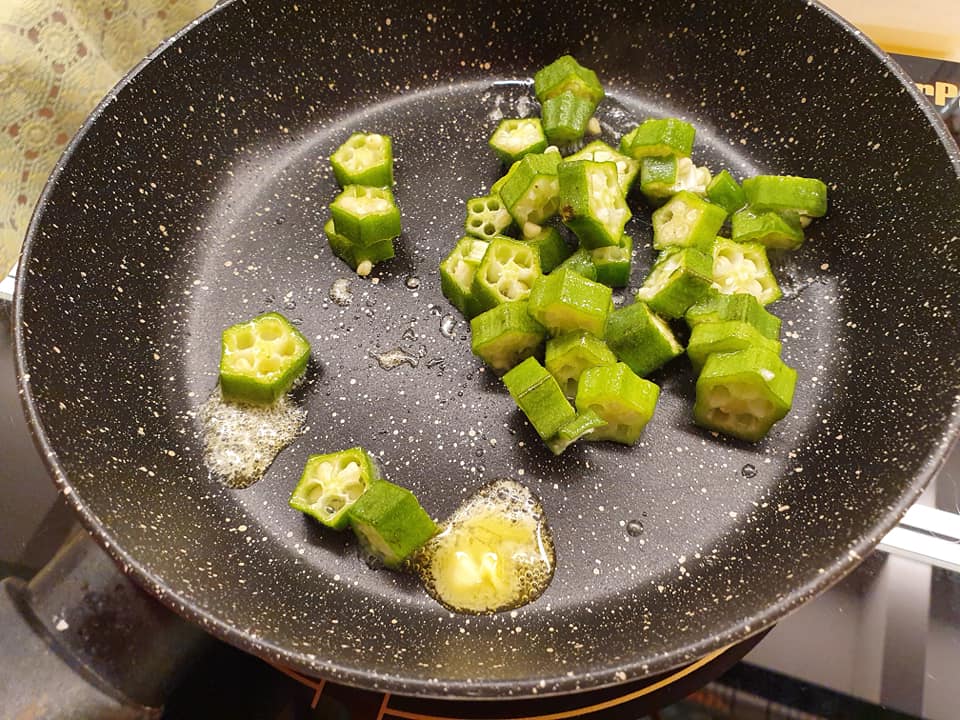 First, I heat up 1 tsp Butter on a non stick small fry pan, saute Okra for 1 min.
Next, pour beaten Egg on top and fry for 1 minute.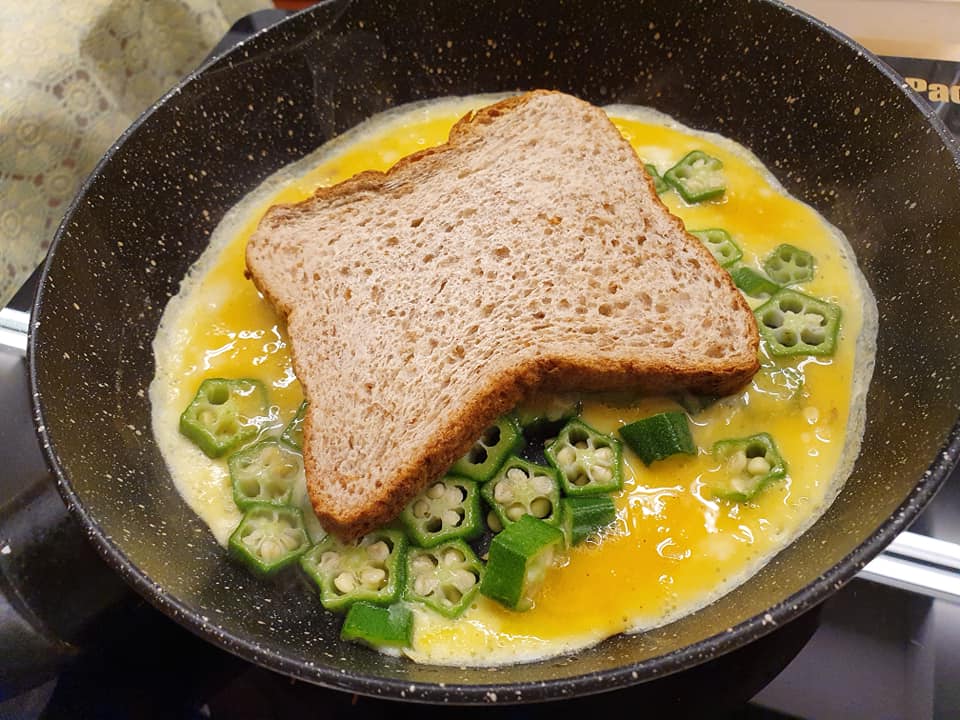 Place a slice of Wholemeal Bread on top, turn heat to low and cover with lid.
When you start able to smell the fragrance from the Egg, off heat n transfer to a plate. Garnish with Fresh Coriander Leaves and dribble a little QP brand "QP HALF" Japanese Mayonnaise over.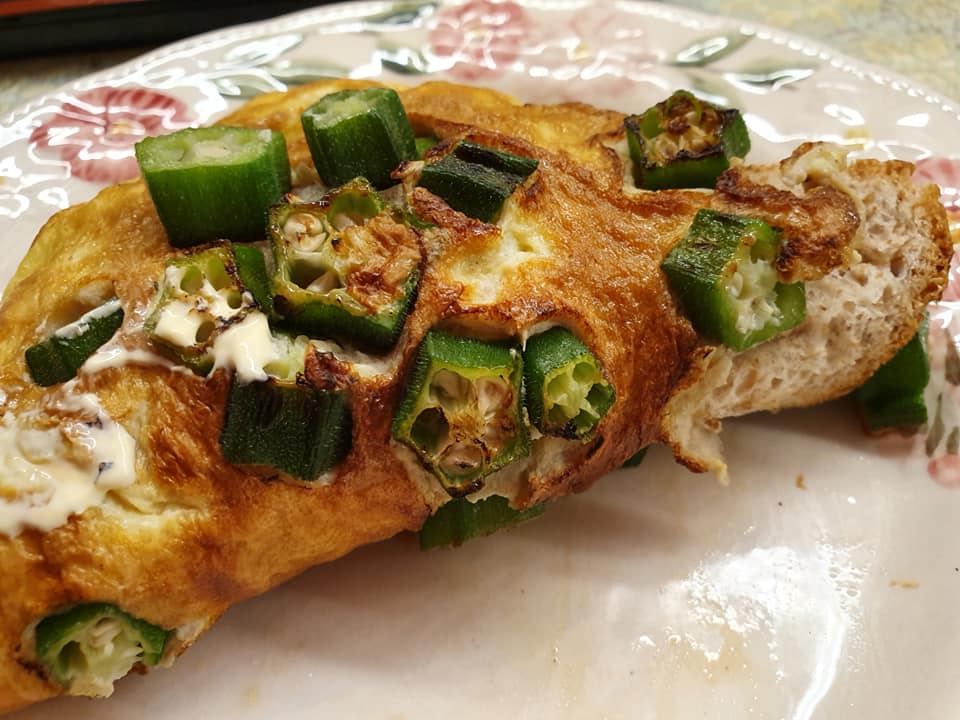 You can flip to half to sandwich the bread inside and serve.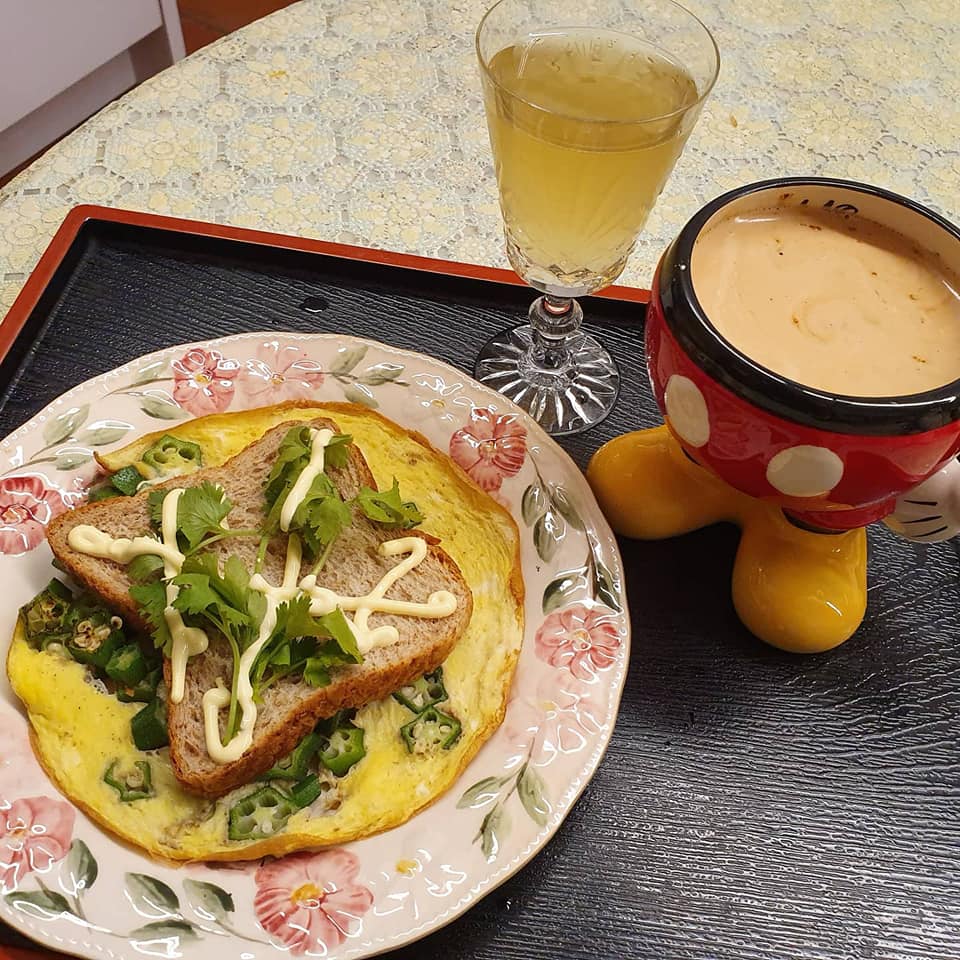 I am pairing my Healthy Breakfast: Okra Sandwich with my Nescafe Gao Siew Dai (it means strong with less Sugar) & a glass of homemade 2F (2nd Fermentation) of Pineapple & Ginger Kombucha. What do you have to start your day?

#EatHappyLiveHealthy健康愉食
#EHLH
#CatherinaHosoiLifestyle
#CreatorNRoleModelOfEHLH
#CulinaryHobbyClass
#RecipesDevelopmentConsultancy