Craving for Cupcakes. So I baked Gula Melaka (Palm Sugar) Banana Cupcakes with JAVARA brand Coconut Cooking Oil from Indonesia.
Preparation:
First, I made a Gula Melaka (Palm Sugar) paste earlier on and left it on my kitchen worktop to cool down. To make the Gula Melaka paste, I first boil 100g Gula Melaka in a small non stick pot filled with 100ml water over low heat till the sugar melted and reduced to a 80ml Gula Melaka Paste. Leave to cool.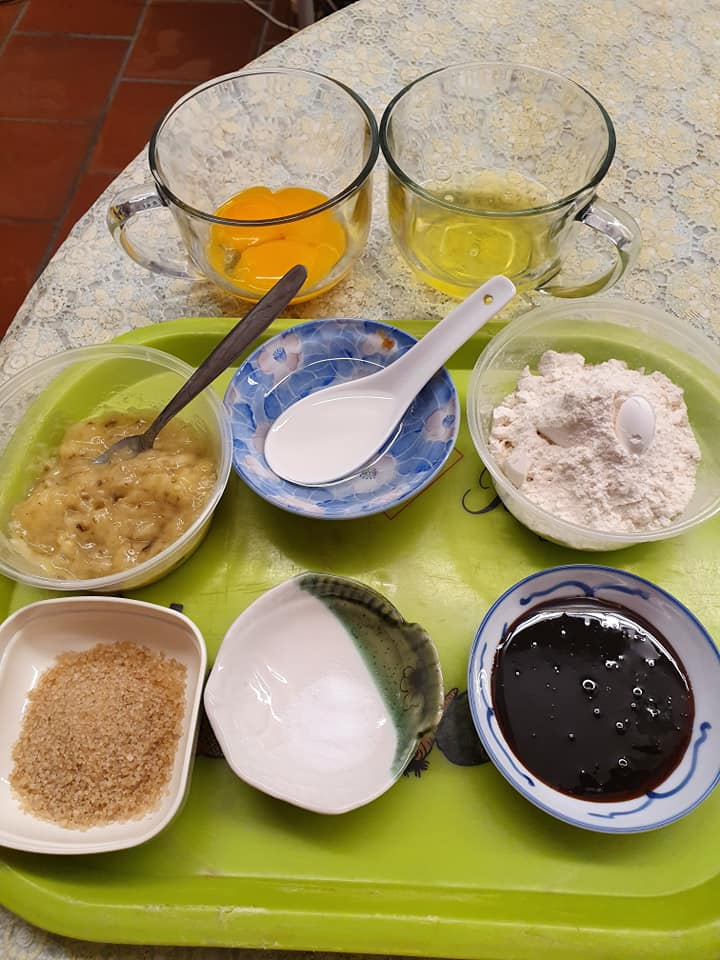 For the ingredients, I sift 80g Plain Flour (all purpose flour) with 1/4 tsp Baking Powder, weigh out 40g Gula Melaka Paste, 35g Coconut Oil, 3 Egg Yolks (from 65g Egg with shell), 1/4 tsp Salt, 3 Egg Whites, 30g Raw Sugar and 100g Banana without skin.
Cooking:
First turn on oven to 160 degree Celsius. Line a Cupcake moulds with paper cups.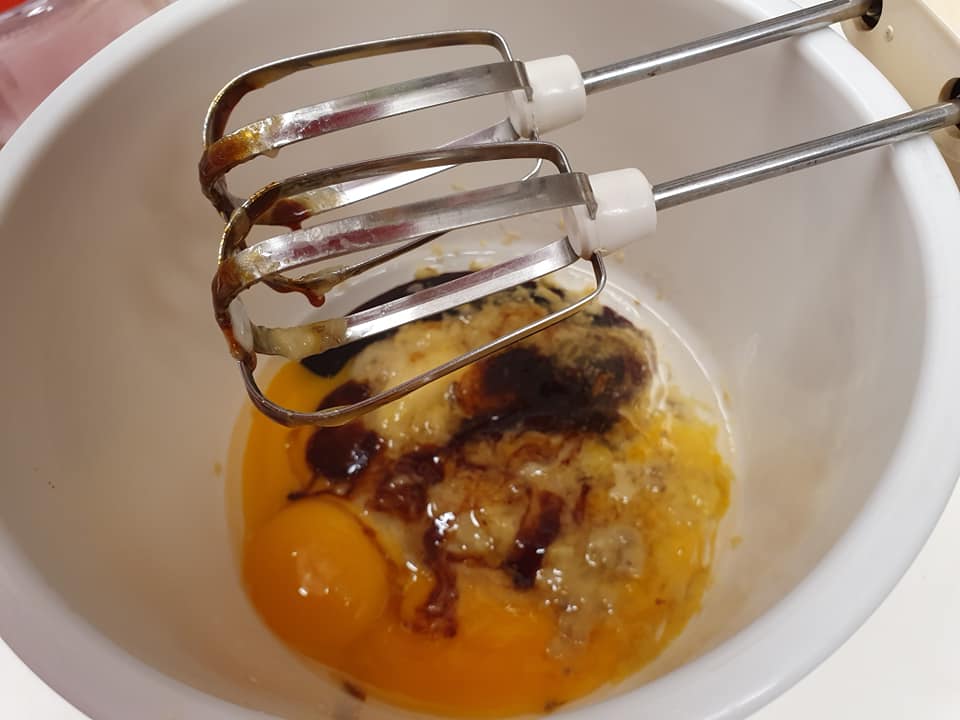 Flour mixture:
Mash Banana to paste. Add the mash banana together with 3 Yolks, Salt, Gula Melaka Paste and Coconut Oil into a mixing bowl, using a hand held electric cake beater to beat till all well combined.
Add in sifted Flour in 3 portions and mix well. Leave aside. Wash the Cake Beater whisk thoroughly cleaned and dried.
Egg white mixture:
Whisk 3 Egg Whites and Raw Sugar in 3 portions till meringue stage.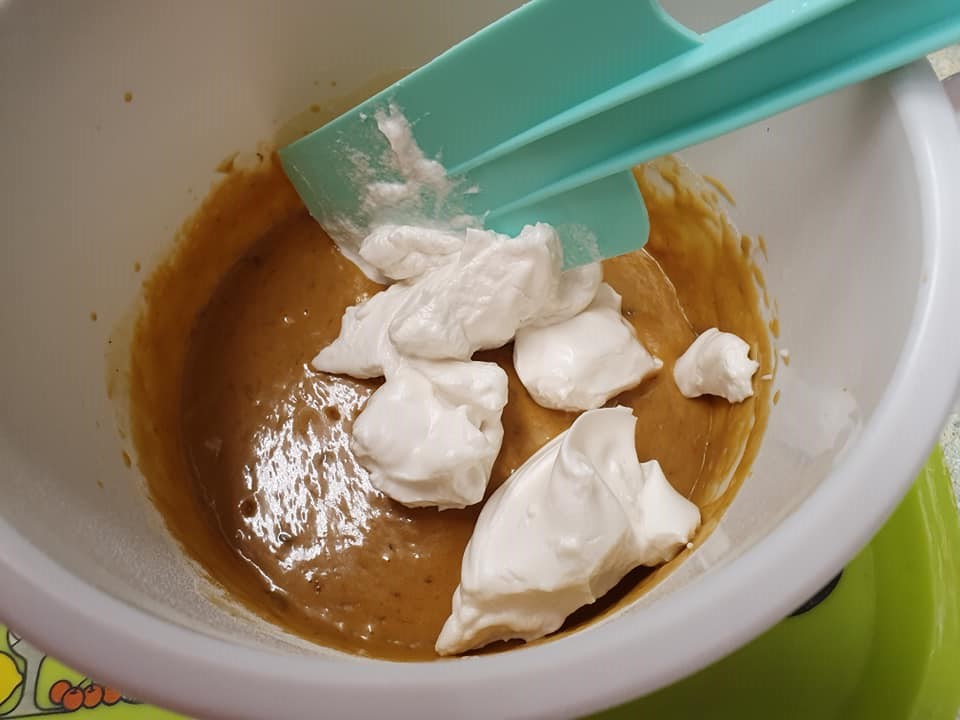 Gently fold the Meringue into the Flour mixture in 3 portions till well combined.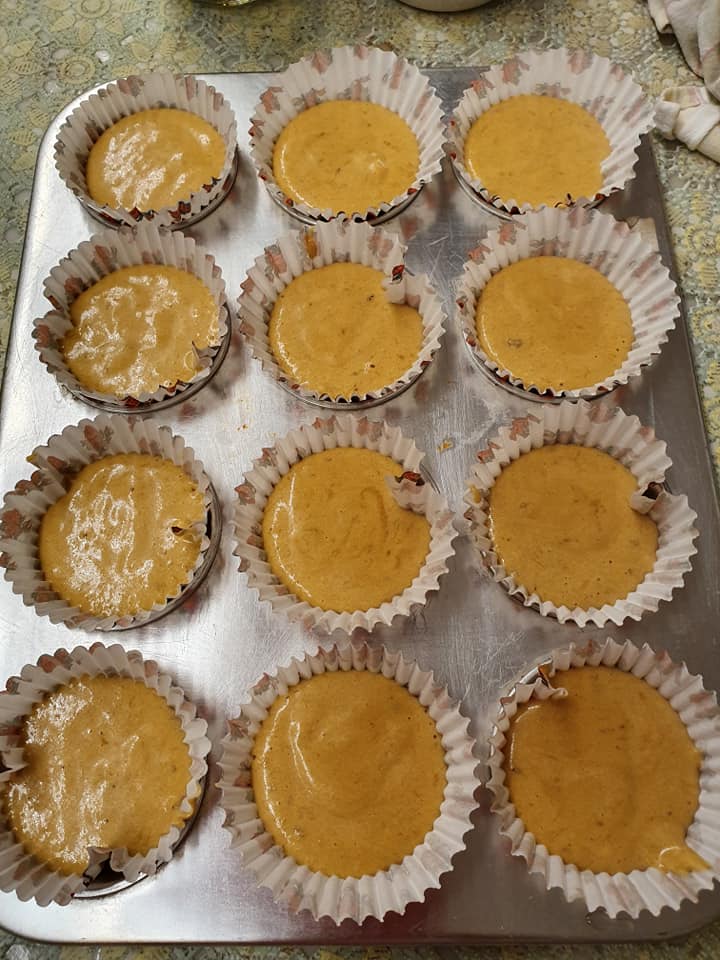 Scoop batter into the paper cups. This portion can make 10 to 12 cupcakes.
Tap the Baking Pans on the worktop before pushing into the oven to bake for 15 to 20 mins. If the top browns too fast, tear a piece of Aluminium Foil to make "tenting". Check whether cupcakes are nicely baked by testing with a toothpick.
Gula Melaka Banana Cupcakes are done. Want to join me for tea??
#BakeGulaMelakaBananaCupcake
#EatHappyLiveHealthy健康愉食
#EHLH
#CatherinaHosoiLifestyle
#CreatorNRoleModelOfEHLH
#CulinaryHobbyClass
#RecipesDevelopmentConsultancy