A collection of CATherina Hosoi's facebook posts from 14 Aug 2020, Friday to 16 Aug 2020, Sunday.
---
14 Aug 2020 Friday
Recipe Sharing: Dried Oyster Lup Cheong One Pot Rice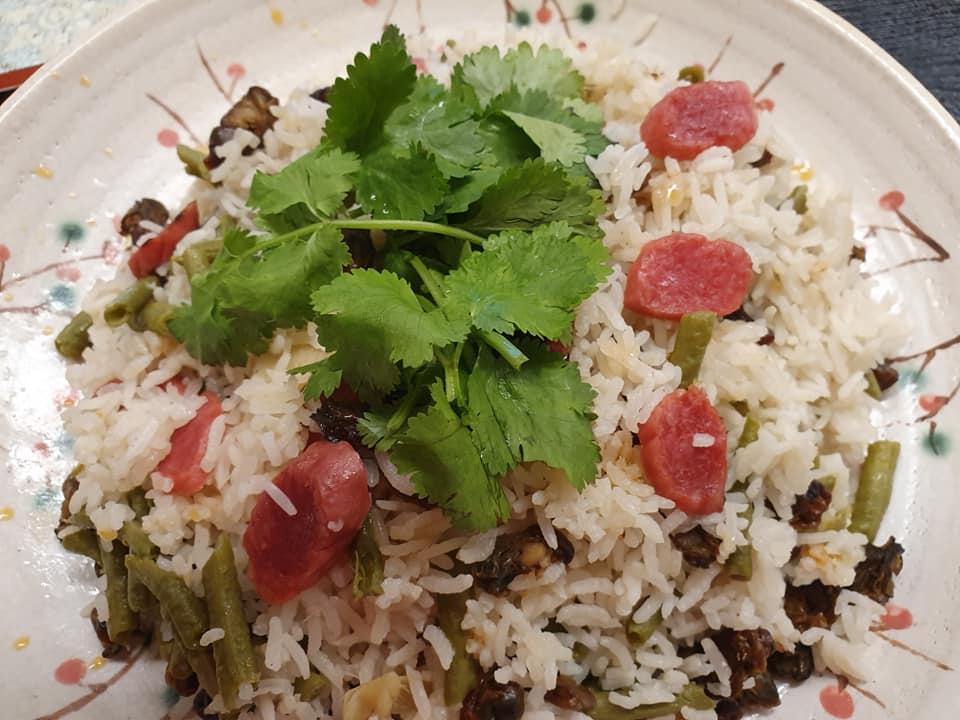 My kitchen smells so good. Cooking Dried Oyster, Long Beans, Lup Cheong Rice now. Showing you how I cook Chinese style Dried Oyster, Lup Cheong (Waxed Chinese Sausage腊肠),Long Beans, Ginger One Pot Rice. My kitchen smells so aromatic… (read more…)
#EatHappyLiveHealthy健康愉食
#EHLH
#CatherinaHosoiLifestyle
#CreatorNRoleModelOfEHLH
#CulinaryHobbyClass
#RecipesDevelopmentConsultancy
---
My Wonderland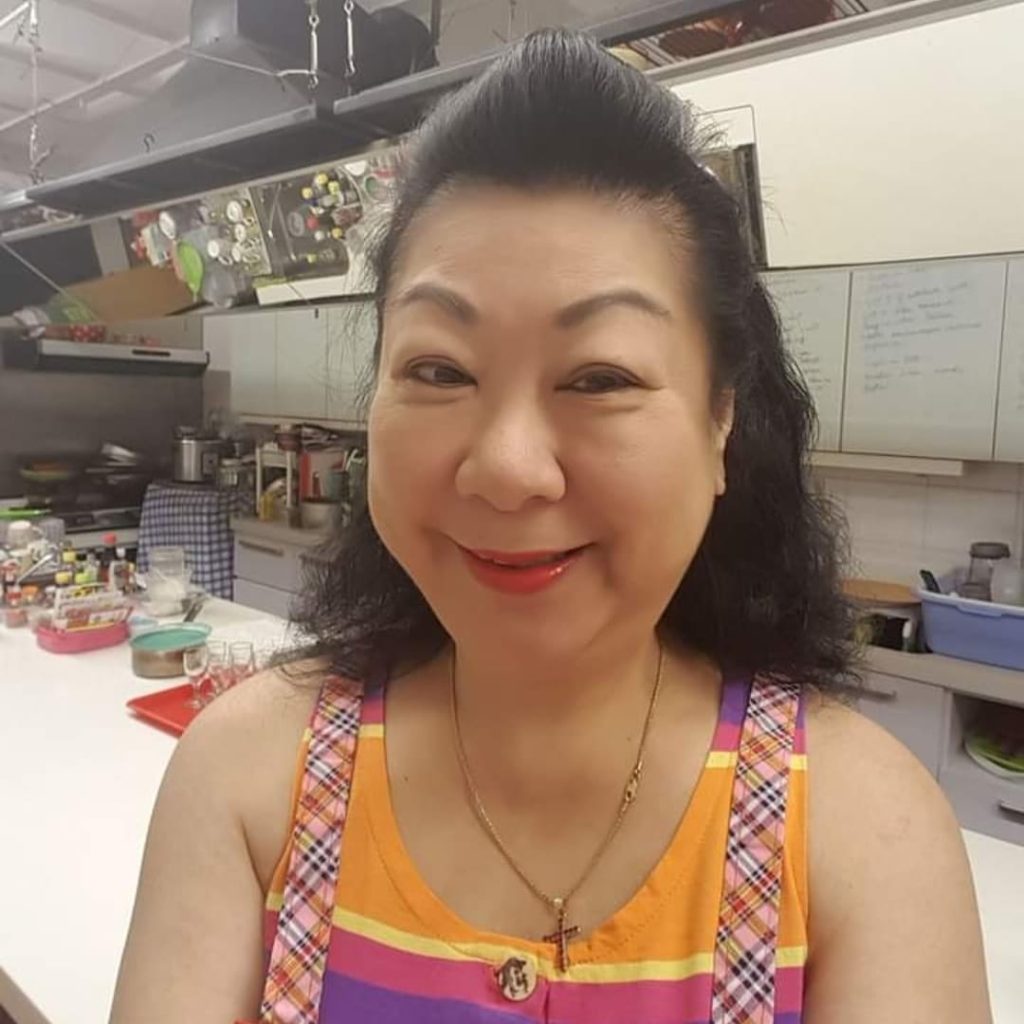 Love to come in to my "Wonderland", my cosy kitchen where I create n cook yummy healthy dishes for my loved ones. Yes. EH.LH (Eat Happy Live Healthy).
#MyWonderlandMyCosyKitchen
#CatherinaHosoiLifestyle
---
15 Aug 2020 Saturday
Wise words
---
Kombucha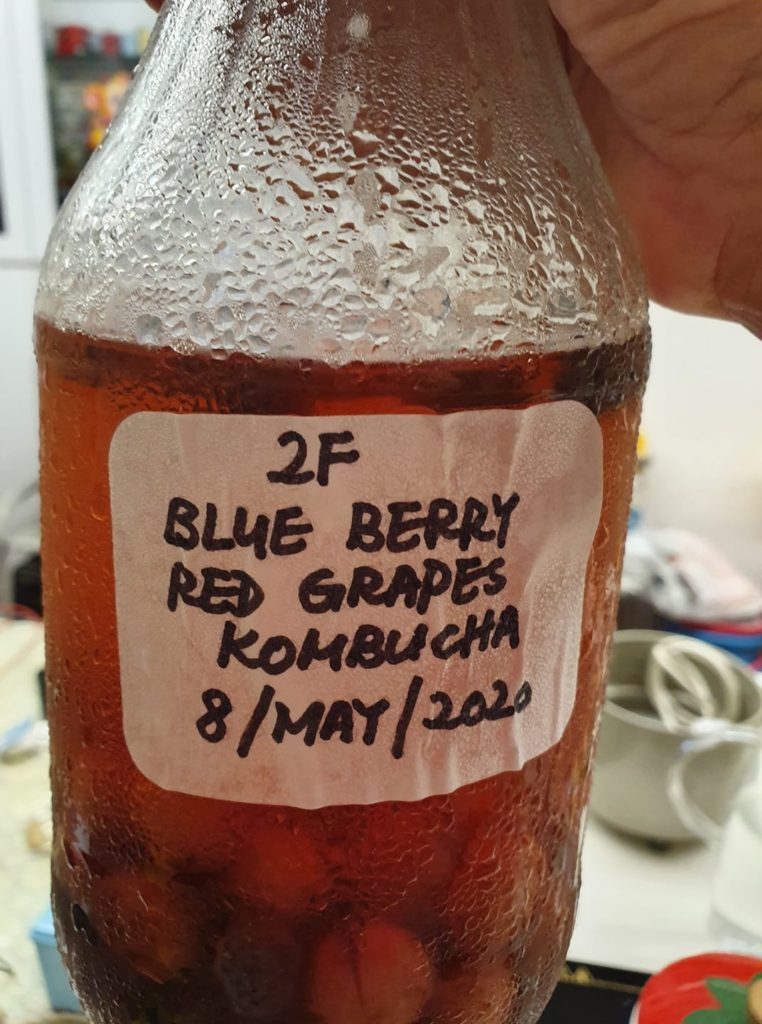 Enjoying my own made 2F (second fermentation) Blue Berry Red Grapes Kombucha which was harvested on 8 May 2020 and has been kept chilled in the fridge.
#FunInKombuchaMaking
#CatherinaHosoiLifestyle
---
Subscribe to my Blog
1) Please subscribe to my BLOG www.CatherinaHosoi.com and get inspired to follow my Healthy Lifestyle and read all the Eat Happy Live Healthy健康愉食(EHLH) recipes that I created. Please also share out to your friends.

2) To get to see all my activities in Singapore and overseas, including recipes which I created & our resort activities in Bali, please link up with www.facebook.com/CatherinaHosoiFanPage
OR www.facebook.com/CulinaryHobbyClass OR www.ubudgreen.com
#CatherinaHosoiLifestyle
#RecipesDevelopmentConsultancy
#EHLHStandsForEatHappyLiveHealthy
---
Going Out for Dinner
While waiting for friends to pick us up for dinner appointment, my Samurai took my photo with my Chinese Wa Wa at my reception hall.
---
Dinner with Friends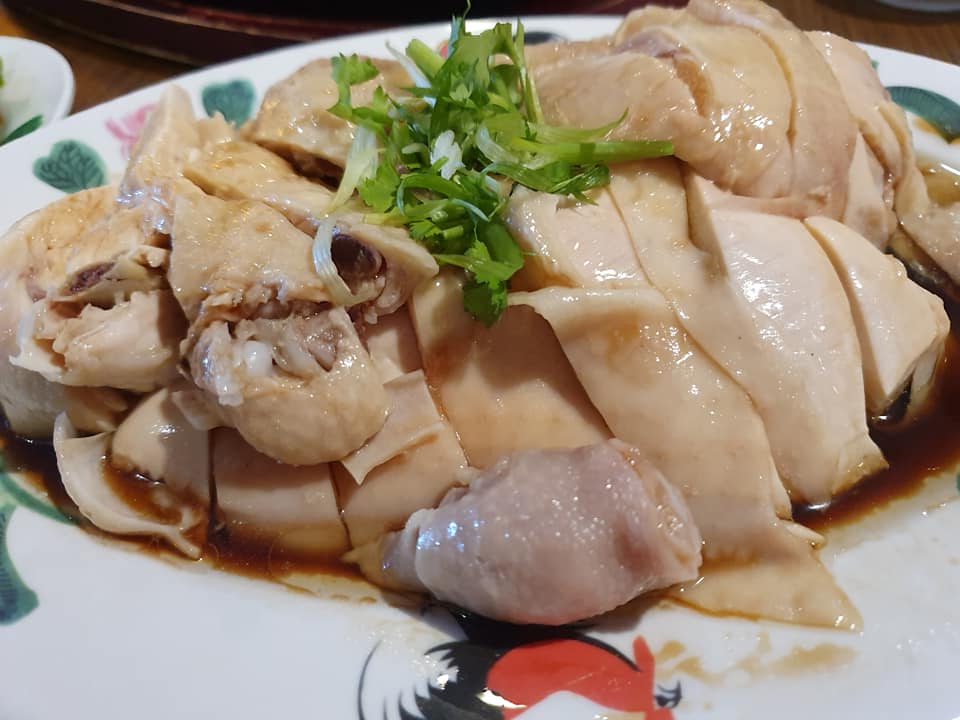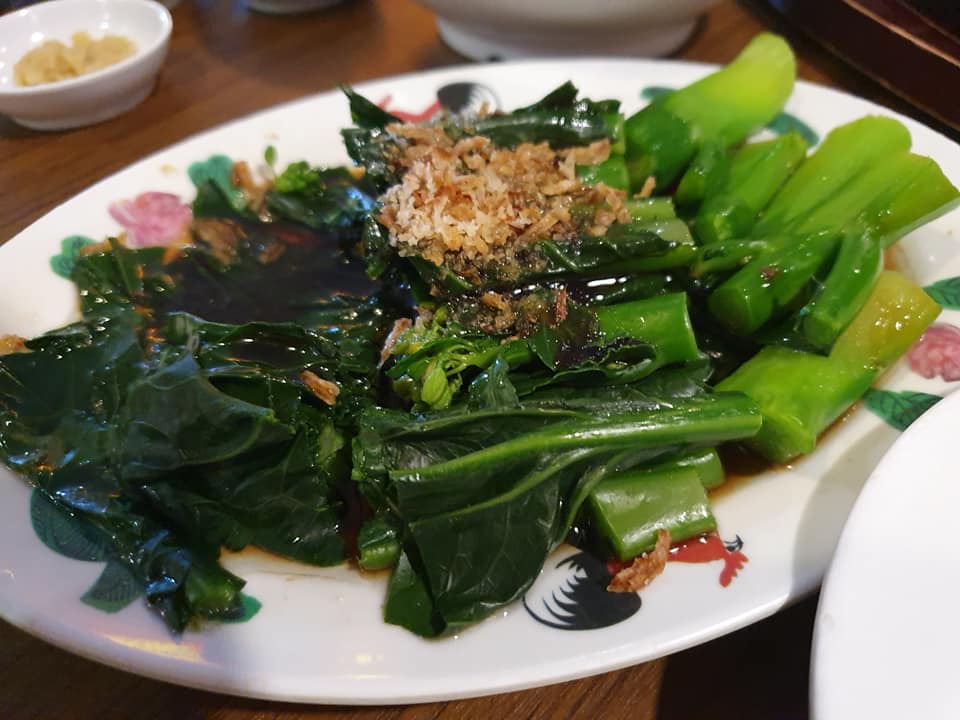 Delicious Hainanese Chicken and Fried Kai Lan with friends tonight at Wee Nam Kee Restaurant at United Square, Singapore.
#FoodResearcherDinesOut
#CatherinaHosoiLifestyle
---
16 Aug 2020 Sunday
My Breakfast
I start my day with a hot drink prepared from 1 sachet of POKKA SAPPORO brand of Wakame Soup which comes with White Sesame Seeds. I added 3 Okra which I cut to thick rounds, add 300ml hot water and microwave for 1 min till the Okra is just cooked. A yummy hot drink for my breakfast.

Surprising Health Benefits of Wakame Seaweed:
1) Low in Calories and Rich in Nutrients.
2) High Iodine Content May Support Proper Thyroid Function.
3) May Reduce Blood Pressure and Heart Disease Risk.
4) May Benefit Heart Health by Lowering Cholesterol Levels.
5) May Have Cancer-Fighting Properties.
6) May Decrease Blood Sugar and Improve Insulin Resistance.
7) May Aid Weight Loss.

Benefits of taking Okra: Okra contains potassium, vitamin B, vitamin C, folic acid, and calcium. It's low in calories and has a high dietary fiber content.
#EatHappyLiveHealthy健康愉食
#EHLH
#CatherinaHosoiLifestyle
#CreatorNRoleModelOfEHLH
#CulinaryHobbyClass
#RecipesDevelopmentConsultancy
---
Subscribe to my Blog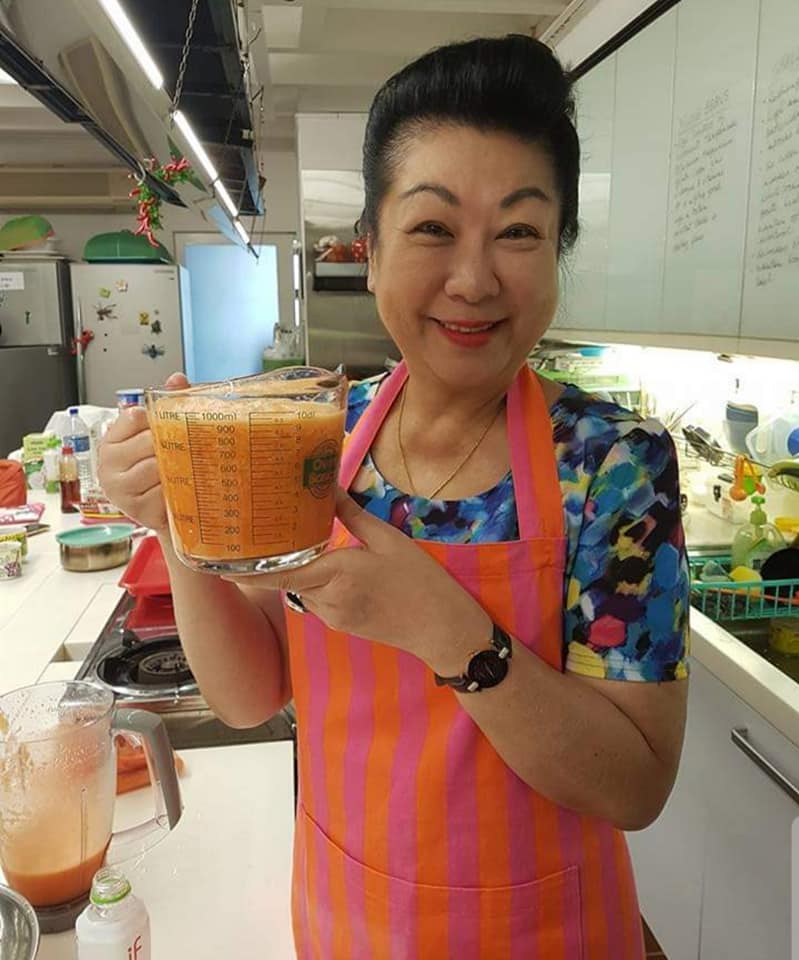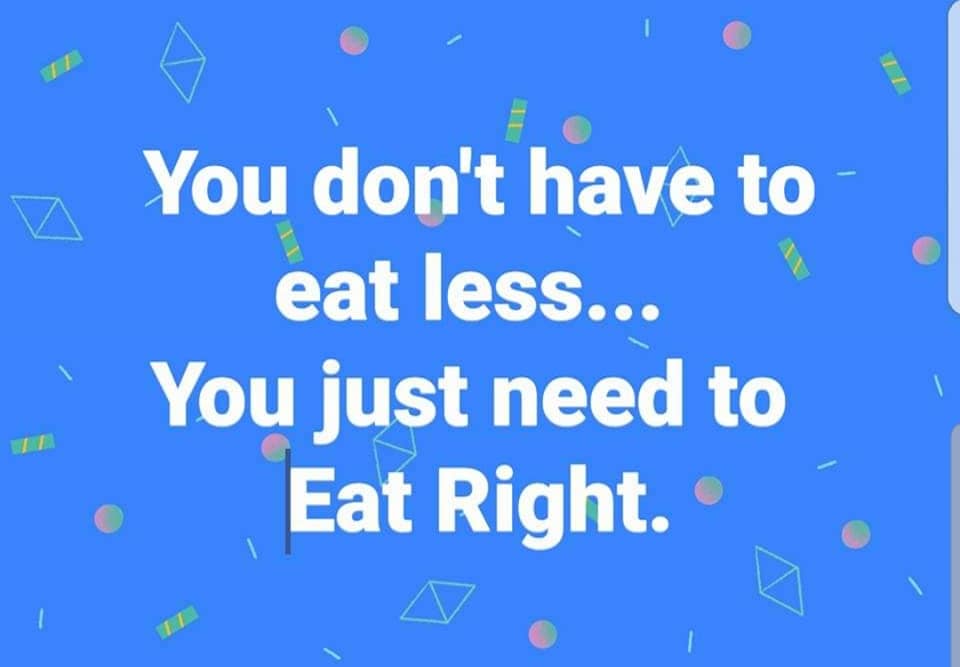 1) Please subscribe to my BLOG www.CatherinaHosoi.com and get inspired to follow my Healthy Lifestyle and read all the Eat Happy Live Healthy健康愉食(EHLH) recipes that I created. Please also share out to your friends.

2) To get to see all my activities in Singapore and overseas, including recipes which I created & our resort activities in Bali, please link up with www.facebook.com/CatherinaHosoiFanPage
OR www.facebook.com/CulinaryHobbyClass OR www.ubudgreen.com
#CatherinaHosoiLifestyle
#RecipesDevelopmentConsultancy
#EHLHStandsForEatHappyLiveHealthy
---


Recipes sharing by CATherina Hosoi