A collection of CATherina Hosoi's facebook posts from 12 Nov 2020, Thursday to 17 Nov 2020, Tuesday.
---
12 Nov 2020 Thursday
Facebook Sharing
Sharing of a Facebook post: Important message for those over 60 years old.

Many of us here are 60 or over. This is an important message for those over 60.
*WHY MENTAL CONFUSION BEYOND 60 ???*
Causes of: MENTAL CONFUSION IN THE THIRD AGE
By: Arnaldo Liechtenstein, physician.

Whenever I teach clinical medicine to students in the fourth year of medicine, I ask the following question:

What are the causes of mental confusion in the elderly?
Some offer: "Tumors in the head". I answer: No!
Others suggest: "Early symptoms of Alzheimer's". I answer again: No!
With each rejection of their answers, their responses dry up.

And they are even more open-mouthed when I list the three most common causes:
– uncontrolled diabetes;
– urinary infection;
– dehydration

It may sound like a joke, but it isn't. People over 60 constantly stop feeling thirsty and consequently stop drinking fluids.

When no one is around to remind them to drink fluids, they quickly dehydrate. Dehydration is severe and affects the entire body. It may cause abrupt mental confusion, a drop in blood pressure, increased heart palpitations, angina (chest pain), coma and even death.

*This habit of forgetting to drink fluids begins at age 60, when we have just over 50% of the water we should have in our bodies. People over 60 have a lower water reserve. This is part of the natural aging process.*

But there are more complications. Although they are dehydrated, they don't feel like drinking water, because their internal balance mechanisms don't work very well.

*Conclusion:*

People over 60 years old dehydrate easily, not only because they have a smaller water supply, but also because they do not feel the lack of water in the body. Although people over 60 may look healthy, the performance of reactions and chemical functions can damage their entire body.

So here are two alerts:
1) *Get into the habit of drinking liquids*. Liquids include water, juices, teas, coconut water, milk, soups,and water-rich fruits, such as watermelon, melon, peaches and pineapple; Orange and tangerine also work.
*The important thing is that, every two hours, you must drink some liquid. Remember this!*

2) Alert for family members: constantly offer fluids to people over 60. At the same time, observe them.

If you realize that they are rejecting liquids and, from one day to the next, they are irritable, breathless or display a lack of attention, these are almost certainly recurrent symptoms of dehydration.

Arnaldo Liechtenstein (46), physician, is a general practitioner at Hospital das Clínicas and a collaborating professor in the Department of Clinical Medicine at the Faculty of Medicine of the University of São Paulo (USP).
---
Recipe Sharing: Guo Tie Tofu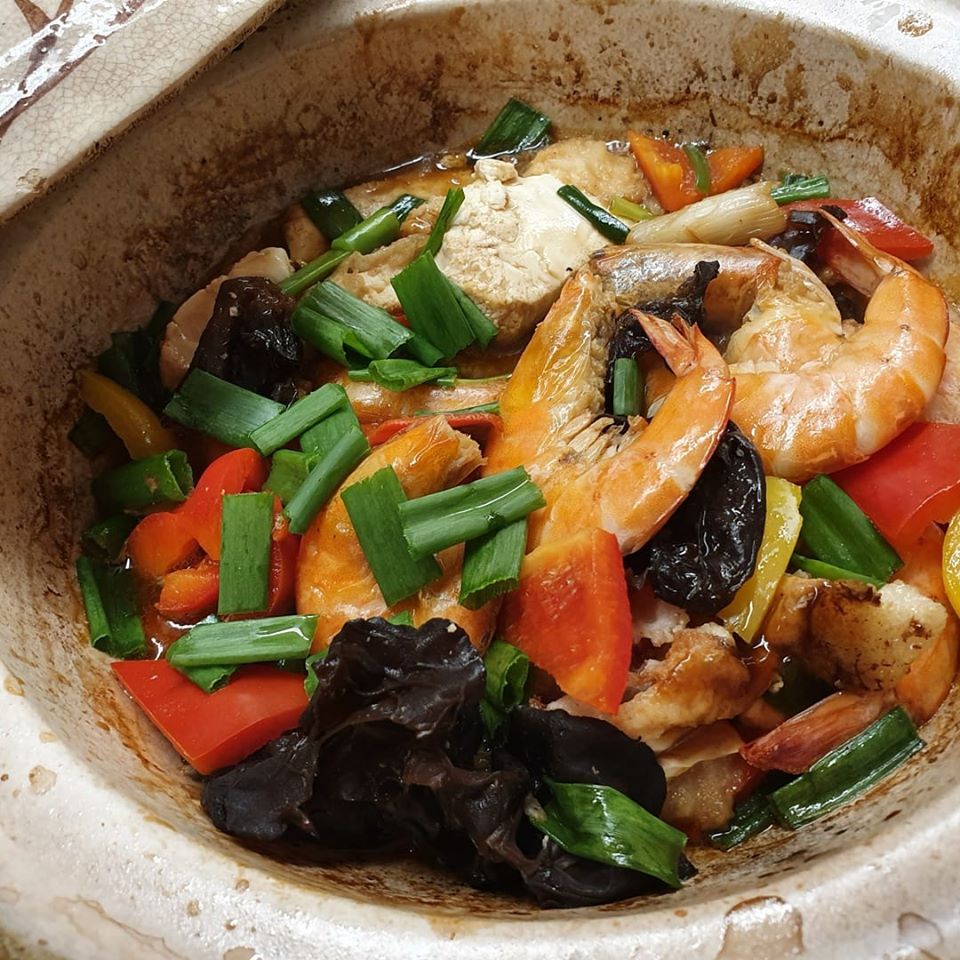 Recipe Sharing Time: For dinner tonight I crave for a Clay pot dish of Guo Tie Tofu锅贴豆腐 simmered with Prawns, Small Black Fungus, and Capsicums with Spring Onion. (read more…)
---
13 Nov 2020 Friday
Bible Sharing
1 Peter 5:6 NIV

Humble yourselves, therefore, under God's mighty hand, that he may lift you up in due time.

NIV: New International Version
---
Recipe Sharing: Jiang Shao Dai Yu
Recipe sharing time from my home sweet home kitchen in Singapore. This is how I cooked 酱烧带鱼 Jiang Shao Dai Yu (Sauce Braised Ribbon Fish), one of my favourite dish. (read more…)
Check my other recipes in my Blog@CatherinaHosoi.com
Please subscribe to my BLOG www.CatherinaHosoi.com and get inspired to follow my Healthy Lifestyle and read all the Eat Happy Live Healthy健康愉食(EHLH) recipes that I created. Please also share out to your friends.
---
Perming my hair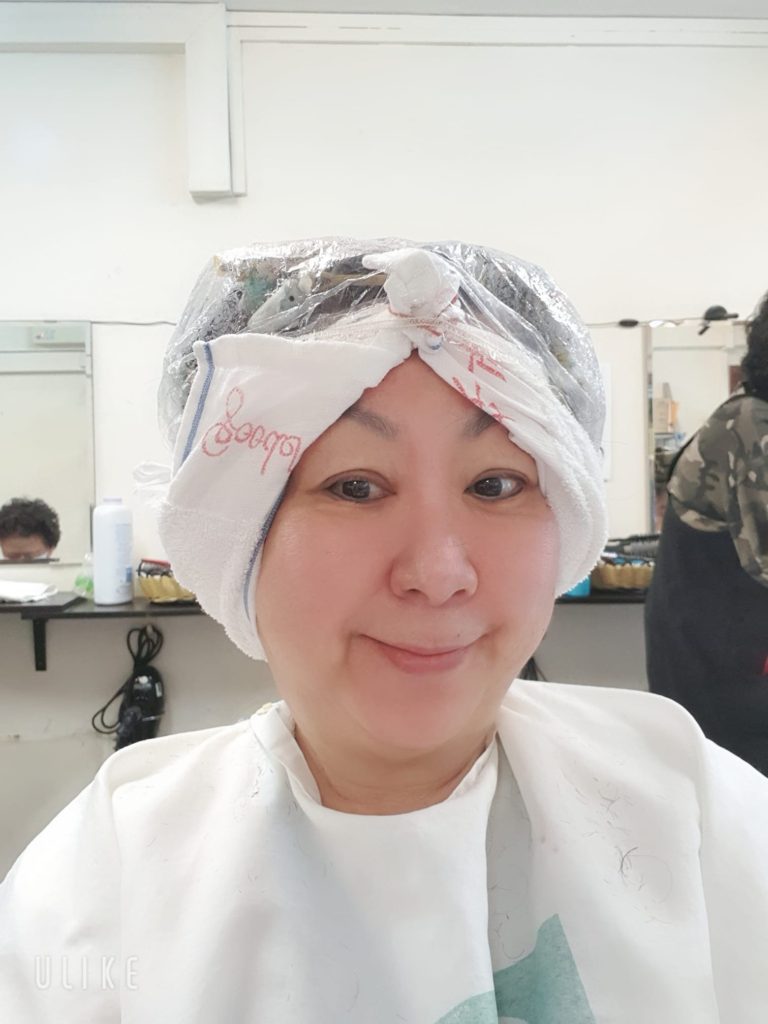 Came to Ah Fong my hair stylist to perm my hair.
---
New Hairstyle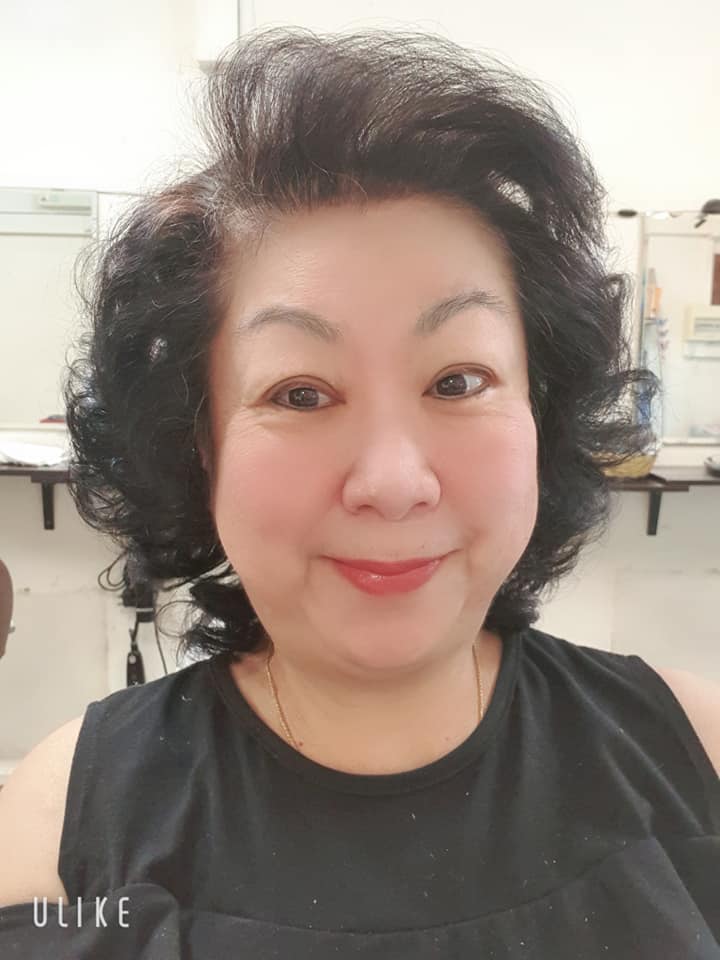 After perming my hair this afternoon. This is how I look.
---
16 Nov 2020 Monday
Happy Blessed Week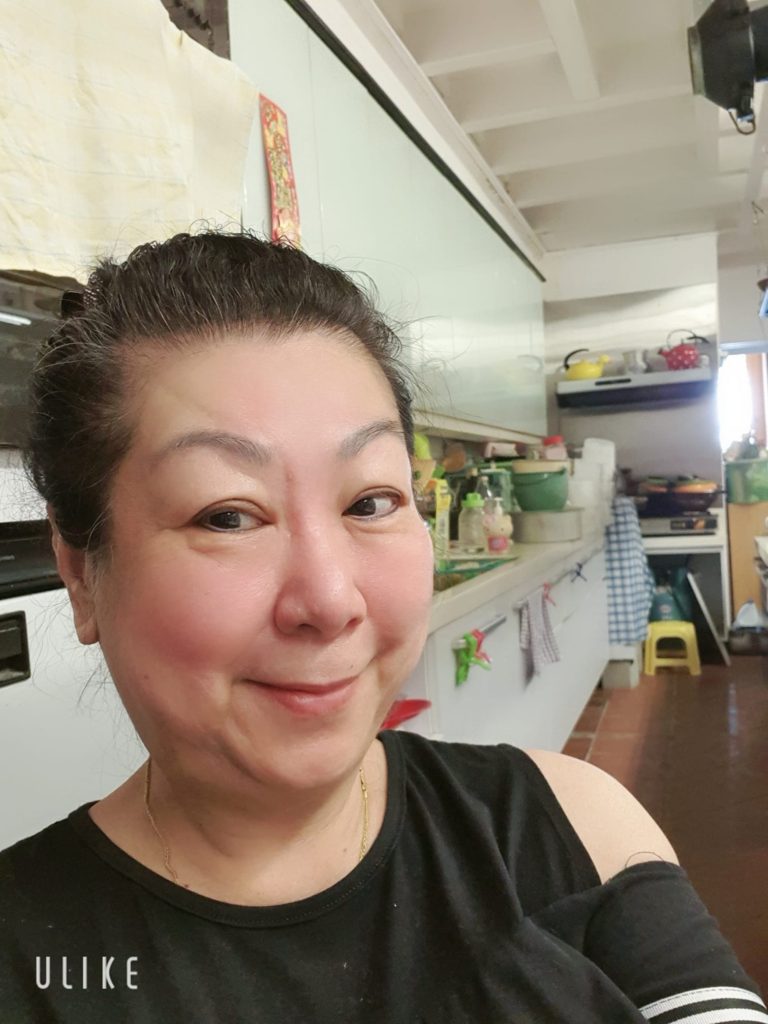 Wishing all a Happy Blessed week. I have done my watering to my plants on my rooftop garden, dropped all my laundry into the washing machine and now come down to my cosy kitchen to drink Cold Banana Milk to cool down and relax. Waiting for my friend to pick up the Curry I cooked for her.
---
17 Nov 2020 Tuesday
Cooking lunch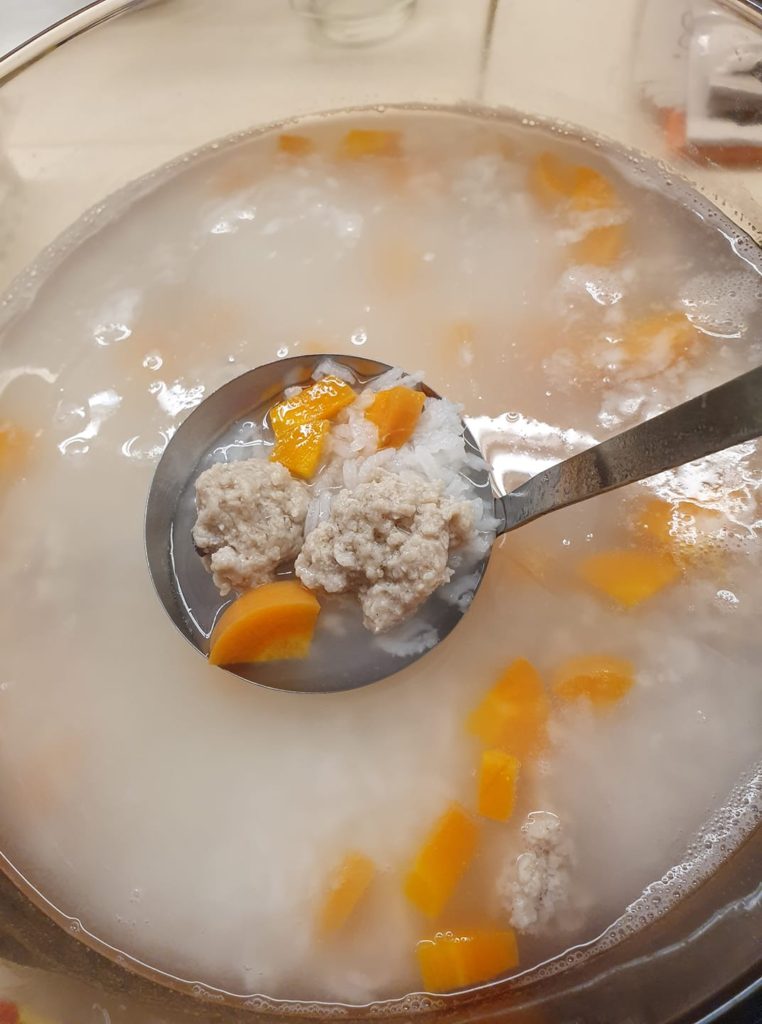 In process, cooking my Special Homemade Meat Balls and diced Carrot in Rice Porridge. This is going to be a nice Pot of Goodness for my loved ones as lunch later. I cook with LOVE.
---
Bible Sharing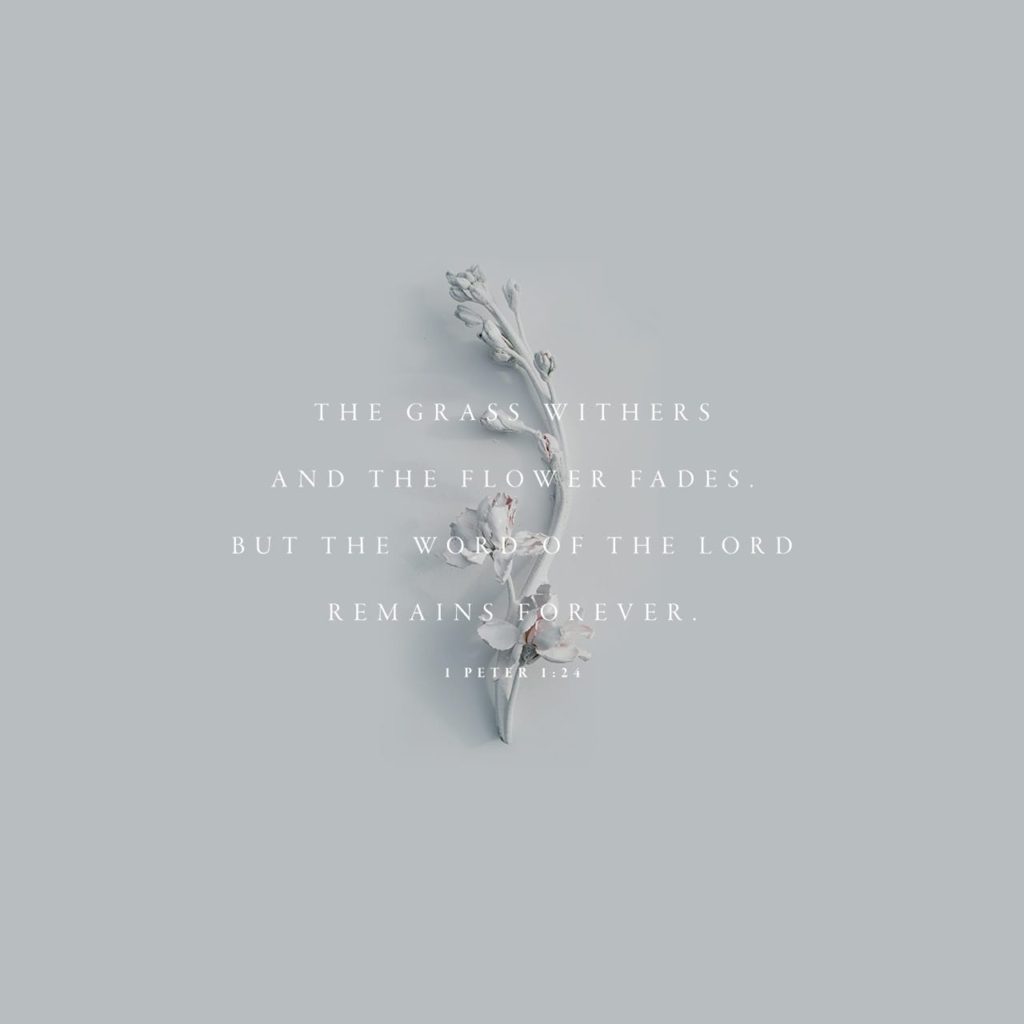 1 Peter 1:24 NIV
For, "All people are like grass, and all their glory is like the flowers of the field; the grass withers and the flowers falls.

NIV: New International Version
---
Waiting patiently
Just done my Red Rice Wine Lee Bread Dough. Covered and wait to ferment.
#WaitingToFerment
#MyJoyInBaking
#CatherinaHosoiLifestyle
---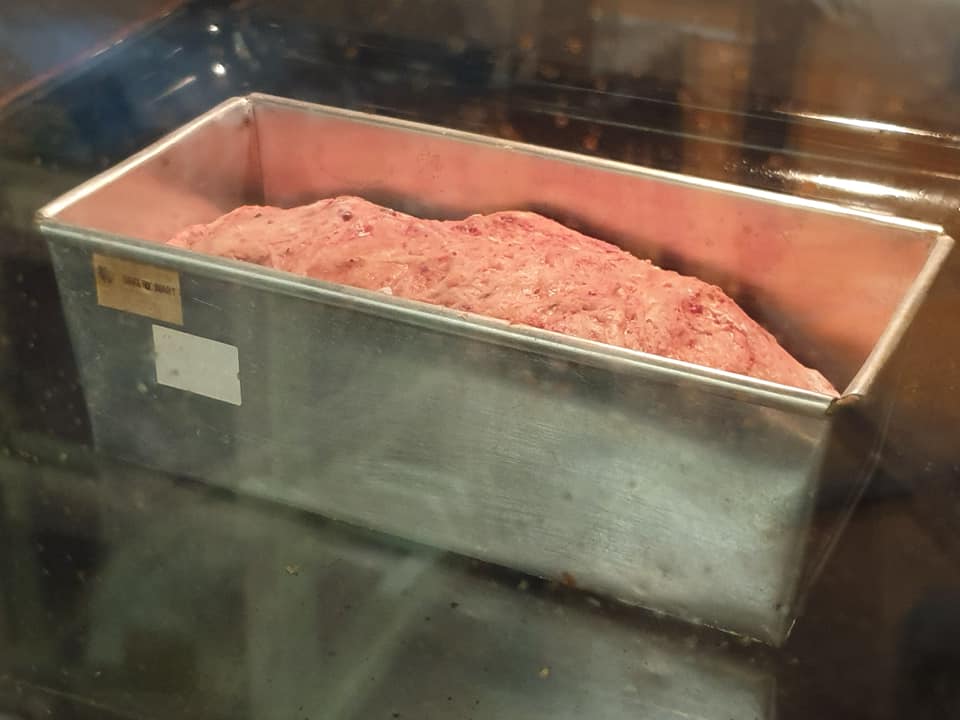 Sending into the oven to bake my created Red Wine Lee Bread. Patiently waiting.
#MyJoyInBaking
#CatherinaHosoiLifestyle
---
Red Wine Lee Mini Loaf Bread
Hot hot from the oven. Very fragrant Red Wine Lee Mini Loaf Bread I created. Happy with the result.
#MyJoyInBaking
#CatherinaHosoiLifestyle
---


Recipes sharing by CATherina Hosoi