A collection of CATherina Hosoi's facebook posts from 06 Nov 2020, Friday to 11 Nov 2020, Wednesday.
---
06 Nov 2020 Friday
Feel it, Live it & Enjoy it
CATherina Hosoi said : "Lifestyle means Feel it, Live it and Enjoy it. Like what I am doing daily with great passion."

细井明子说:"生活品味即是要感受到,存活在,欣喜於其中。是的,就像我每天乐在其中享受着我所做的工作."
---
07 Nov 2020 Tuesday
Recipe Sharing: Mustard Green Heads Stew with Chicken and Prawns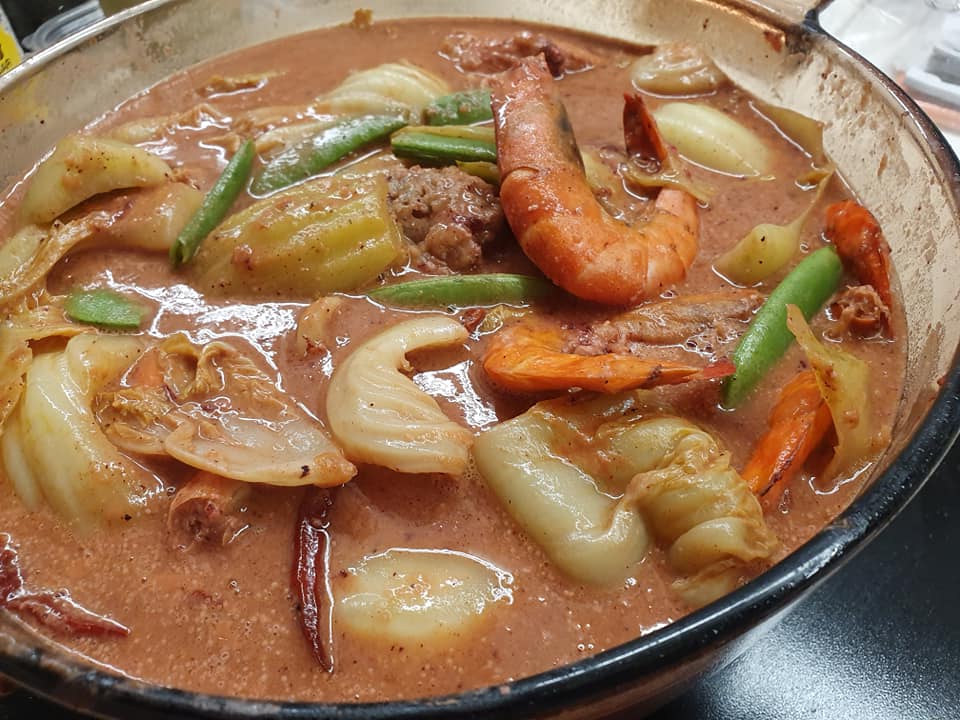 Bought these Mustard Green Heads from Tiong Bahru Wet Market for S$7.50. Cooked a stew using 4 pcs left over KFC Fried Chicken from my freezer, 8 jumbo Prawns with Shell seasoned with 1 TBS Salt and a few dashes Pepper….(read more…)
#EatHappyLiveHealthy健康愉食
#EHLH
#CatherinaHosoiLifestyle
#CreatorNRoleModelOfEHLH
#CulinaryHobbyClass
#RecipesDevelopmentConsultancy
---
08 Nov 2020 Sunday
Self made 2F Cherry Lemon Kombucha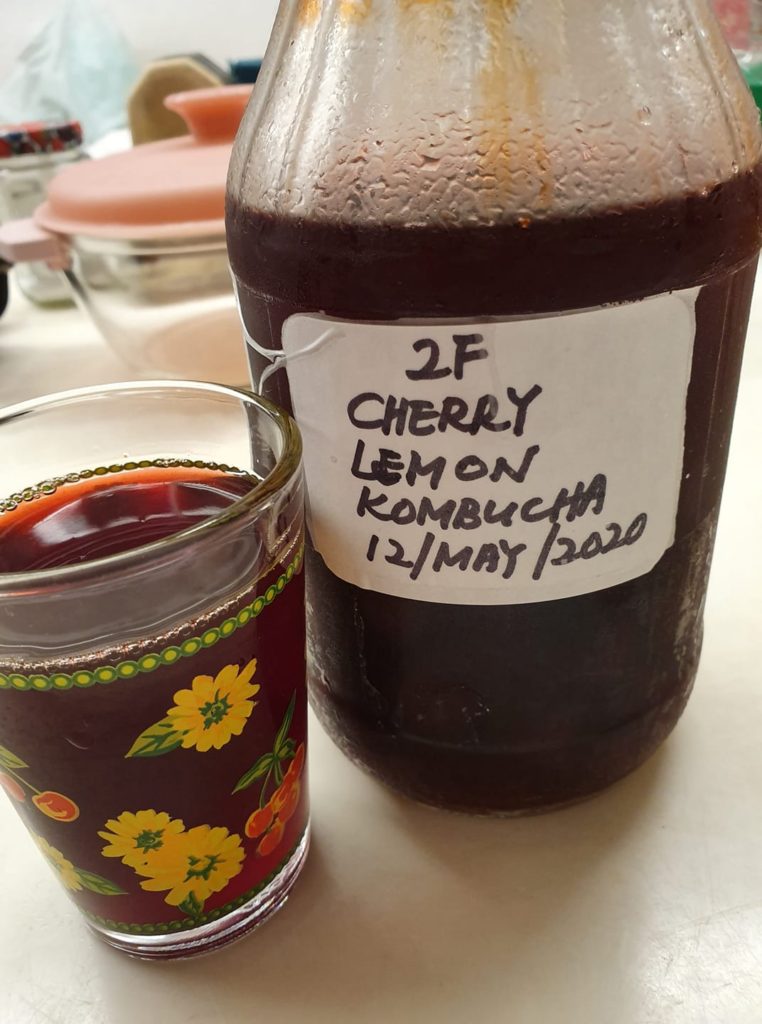 Enjoying my self made 2F Cherry Lemon Kombucha which I harvested on 12 May 2020. Tastes so good.
---
09 Nov 2020 Monday
Roof Top Garden
My pink pretty Caladium Bicolor is growing well. Now 2 new leaves have been added to the original plant blessed by my neighbour.
#JoyAtMyRooftopGarden
#CatherinaHosoiLifestyle
---
Handmade Mini Loaf
My handmade mini loaf. Crusty surface and spongy bite. My Samurai loves this with the Banana Goji Berry Custard Jam I made.
#HandmadeMiniLoaf
#JoyInBaking
#CatherinaHosoiLifestyle
---
10 Nov 2020 Tuesday
Lunch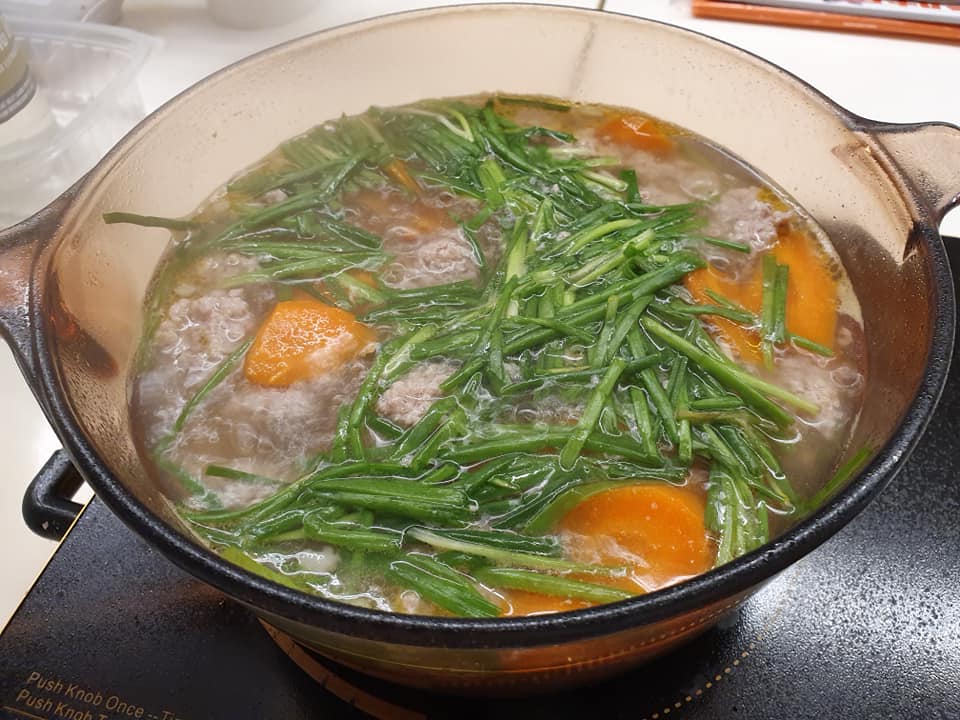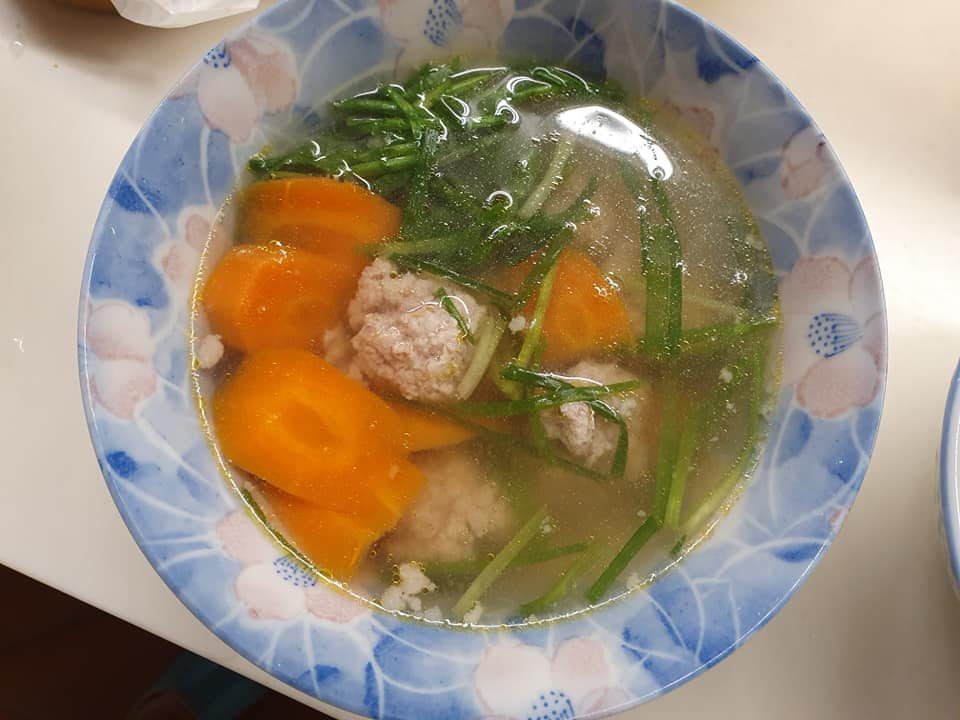 Using my harvested Spring Onion to garnish self made Minced Pork Balls cooked in Japanese Hondashi Soup Base with Carrots. Yummy and nutritious.
---
Own baked Jackfruit Mini Butter Cake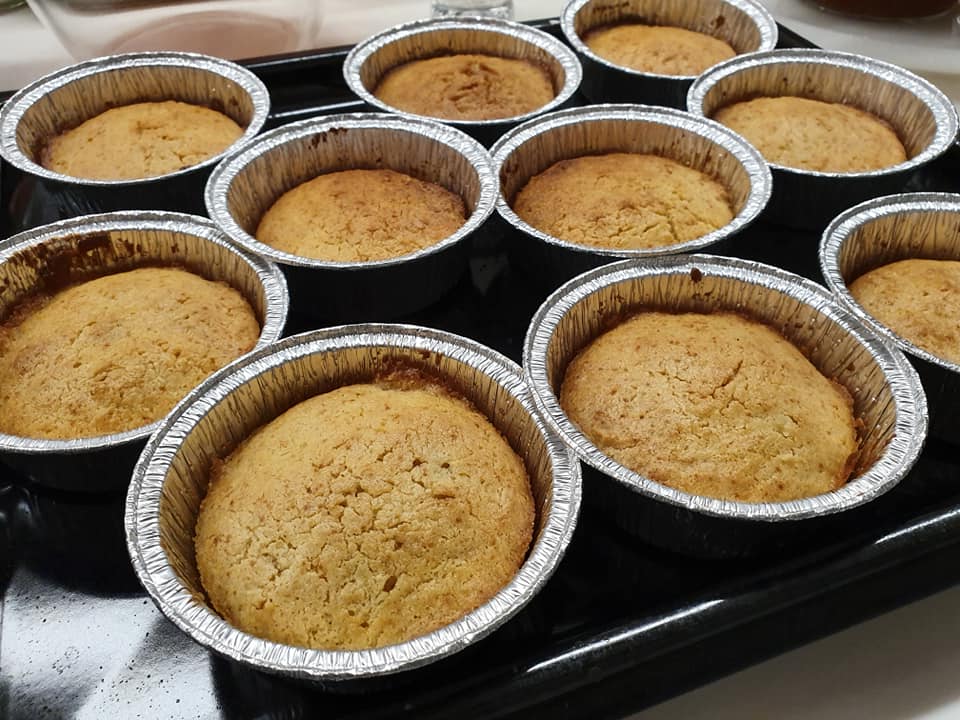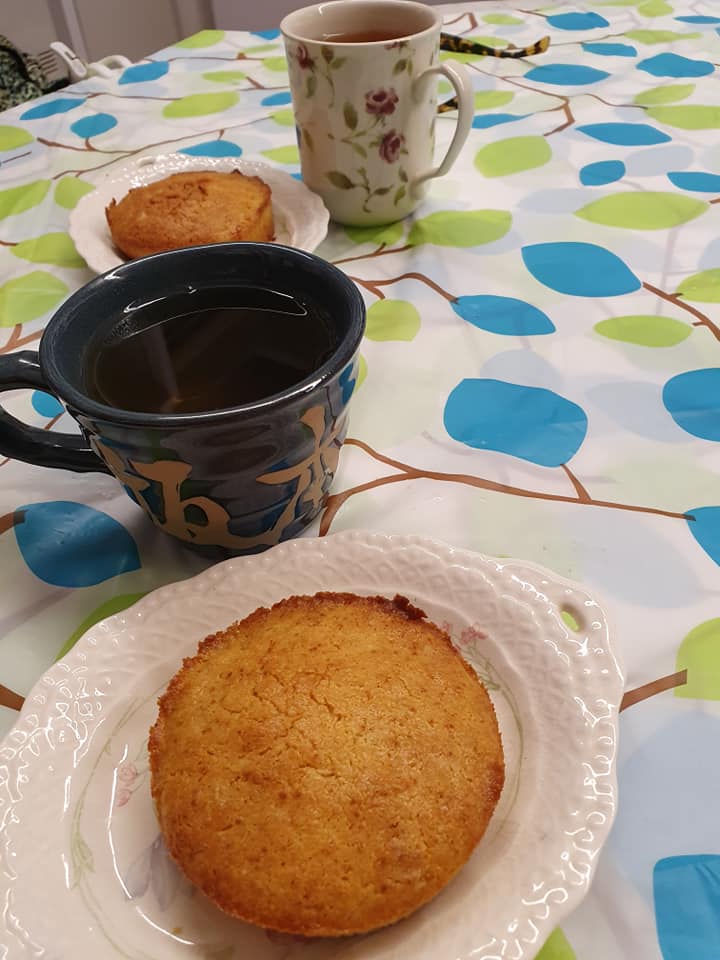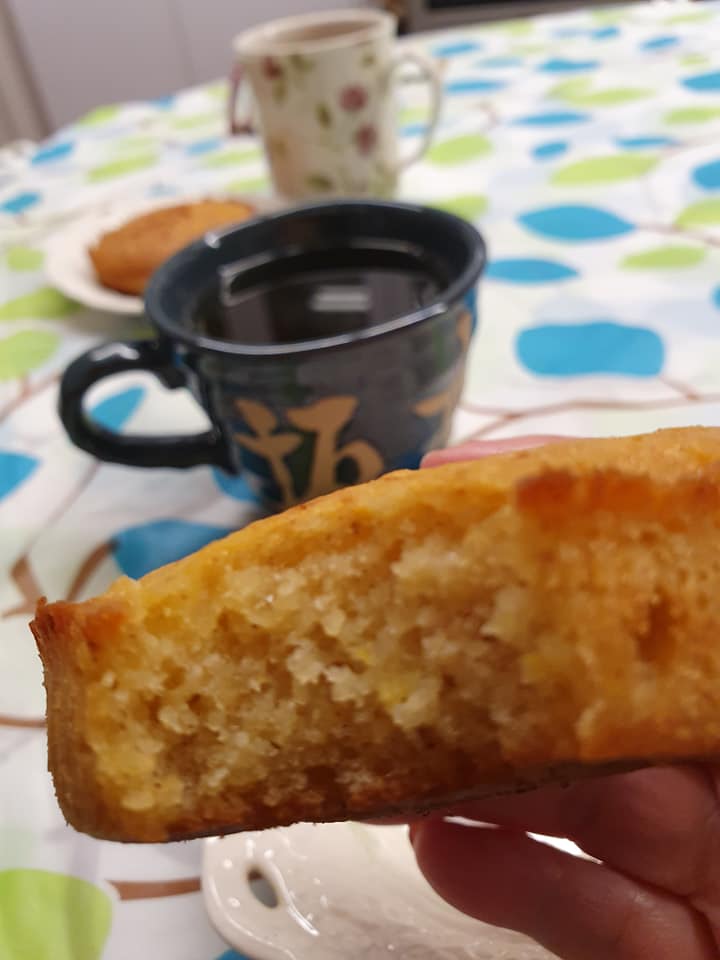 My kitchen smells so fragrant. Am enjoying my own baked Jackfruit Mini Butter Cake. Happy with the formula I developed. Will bless some friends with the baked.
#HappyWithTheFormulaIDeveloped
#MyJackfruitMiniButterCake
#CatherinaHosoiLifestyle
---
11 Nov 2020 Wednesday
Xmas Tree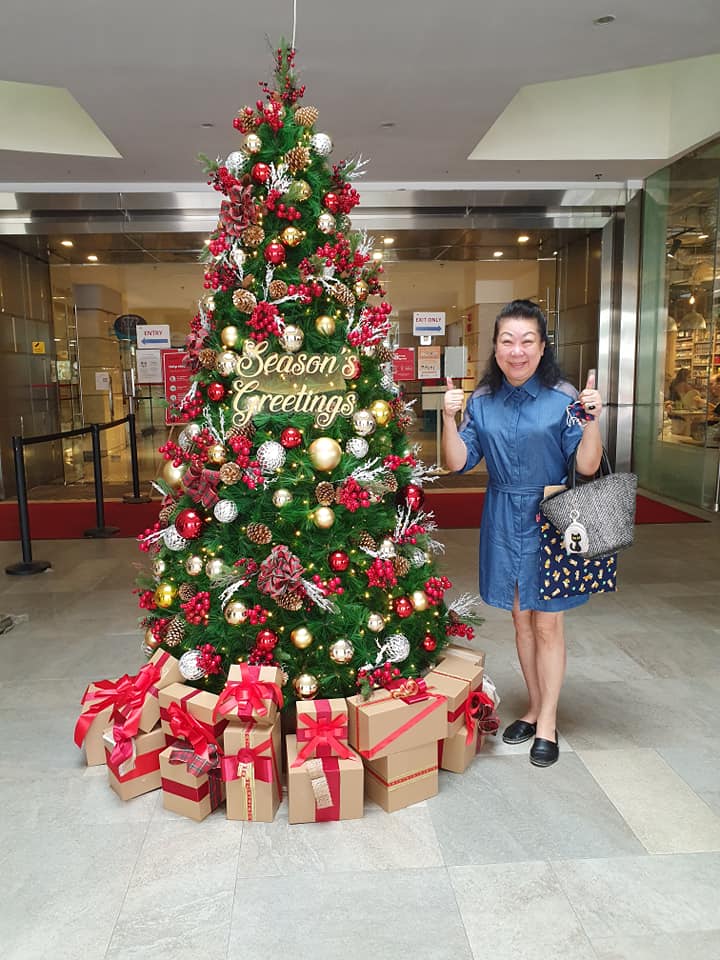 The first Christmas Tree I see in year 2020.
---
Japanese Curry with Cuttlefish and Barley Grains
Recipe Sharing Time.  Craving for Japanese Curry tonight.

I have 2 pieces 7 Inch sized Cuttlefish (cut to rings) with 4 ribs of roughly chopped Celery and 5 leaves of Napa Cabbage cut to strips.

I used 1 Sachet Tamanegi No Chikara (Power- Up Onion Instant Soup Granule) in 500ml water as stock. First, boil Cuttlefish rings which were seasoned with a little Himalayan Pink Salt and a dash of Pepper, with the roughly chopped Celery. Boil till cuttlefish just cooked and Celery releases fragrance.

Than, add in 110g S&B brand Golden Curry sauce Mix, add in another 500ml water and stir till Curry Mix dissolves.

Lastly, add in Napa Cabbage Strips and 1 tsp Sugar and boil thick sauce becomes thick. Off fire and serve with Barley Grains which I save from boiling Barley water earlier.

Both Samurai and I enjoy our comfort Japanese curry.
#CravingForJapaneseCurry  
#EatHappyLiveHealthy 
#EHLH 
#CatherinaHosoiLifestyle 
#CulinaryHobbyClass
---


Recipes sharing by CATherina Hosoi