A collection of CATherina Hosoi's facebook posts from 06 June 2020, Sat to 08 June 2020, Monday
---
06 June 2020 Saturday
My Rooftop Garden
Came to my Rooftop Garden. Happy to see my Blue Pea Plant has a new flower after stopping blooming for 2 weeks! I noticed my Bittergourd seeds I planted 1 week ago have grown to pretty leaves, also my Spring Onions started to grow and the Money Plant I salvaged 1 month ago is also growing healthily. This is the result of my tender loving care.
#ResultOfMyTenderLovingCare
#AtMyRooftopGarden
#CatherinaHosoiLifestyle
---
Recipe Sharing: 3 Treasure Porridge with Simmered Braised Spanish Mackerel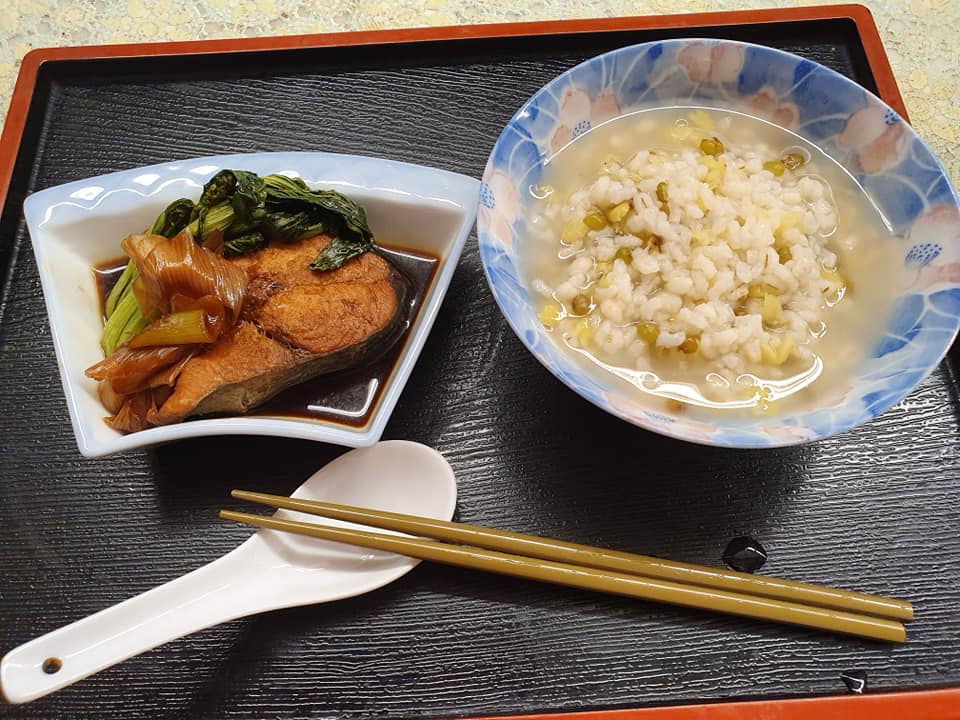 From my Singapore Kitchen I served my 3 Treasure Porridge with Simmered Braised Spanish Mackerel in Japanese Sauce … (read more)
---
07 June 2020 Sunday
My Breakfast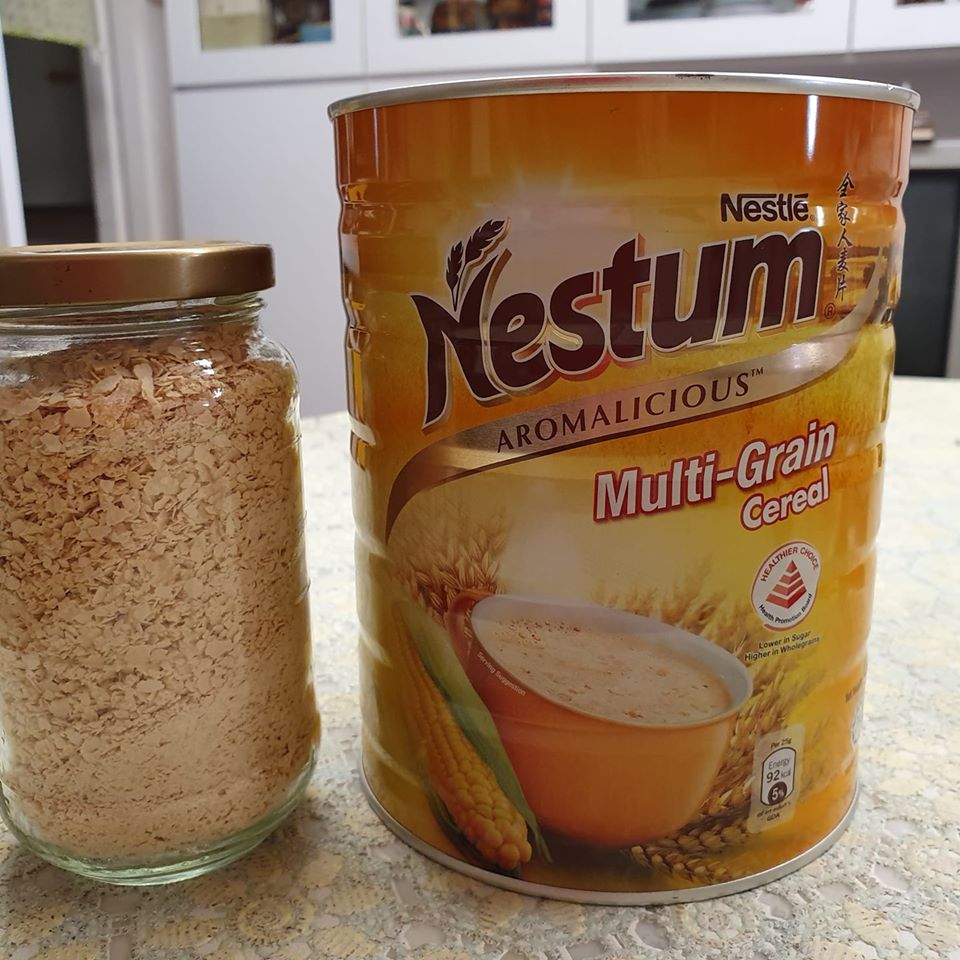 I bought a new tin of NESTUM Brand Multi Grain Cereal. Just portioned out some into a recycled bottle. I had this to start my day by stirring in 3 TBS of Nestum Multi Grain Cereal into my boiled Milk 400ml. I made it without adding sugar, my healthy choice.
#EatHappyLiveHealthy健康愉食
#EHLH
#CatherinaHosoiLifestyle
#CreatorNRoleModelOfEHLH
#CulinaryHobbyClass
#RecipesDevelopmentConsultancy
---
Infuse Organic Coconut Oil with Chopped Garlic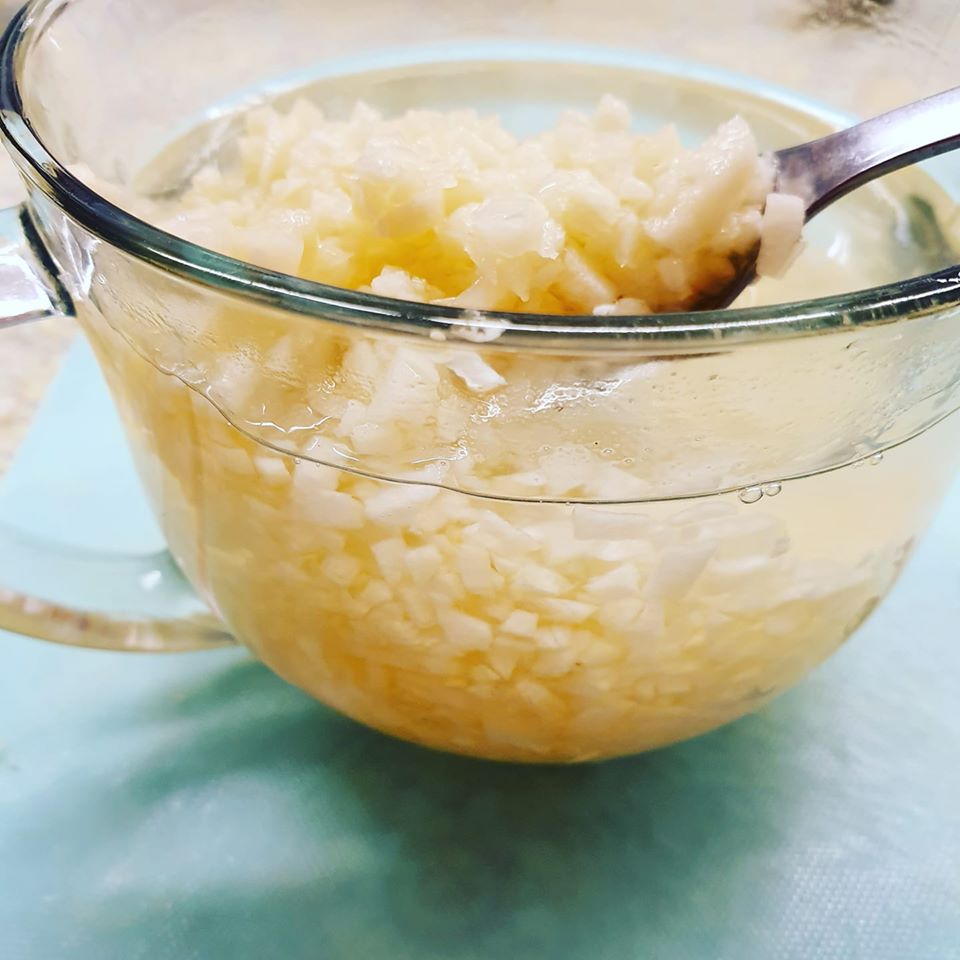 Chopped 1 packet of peeled Garlic. Use microwave to heat up Organic Coconut oil. When it is lukewarm mix in the chopped Garlic. When it is cooled down keep in recycled bottles and leave it in my fridge to chill and use for cooking anytime. One bottle will be given to my good friend to try. The organic Coconut oil is so aromatic.
#InfuseOrganicCoconutOilWithChoppedGarlic
#CatherinaHosoiLifestyle
---
08 June 2020 Monday
My Lunch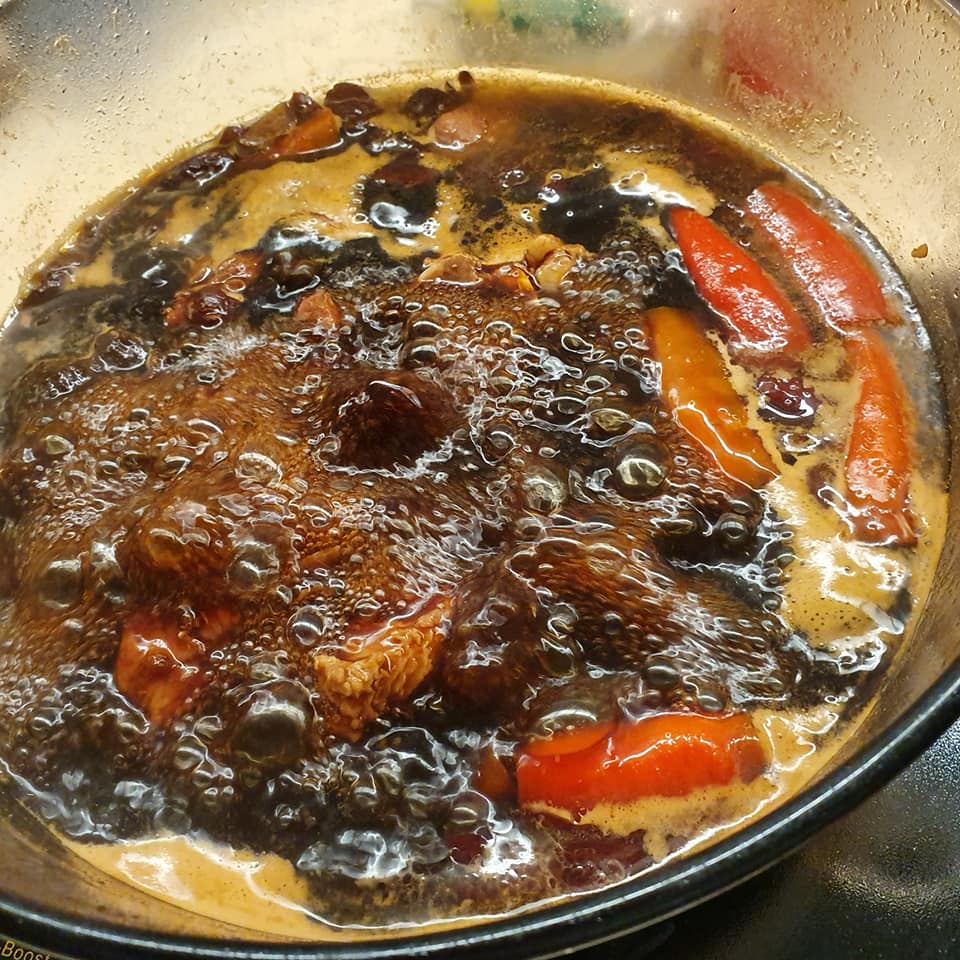 Can you guess what is this pot of BLACK BEAUTY that I am cooking? Should be ready in another 20 mins time. Eagerly waiting.
#GuessMyPotOdBlackBeauty
#CatherinaHosoiLifestyle
---
Before & After Black Beauty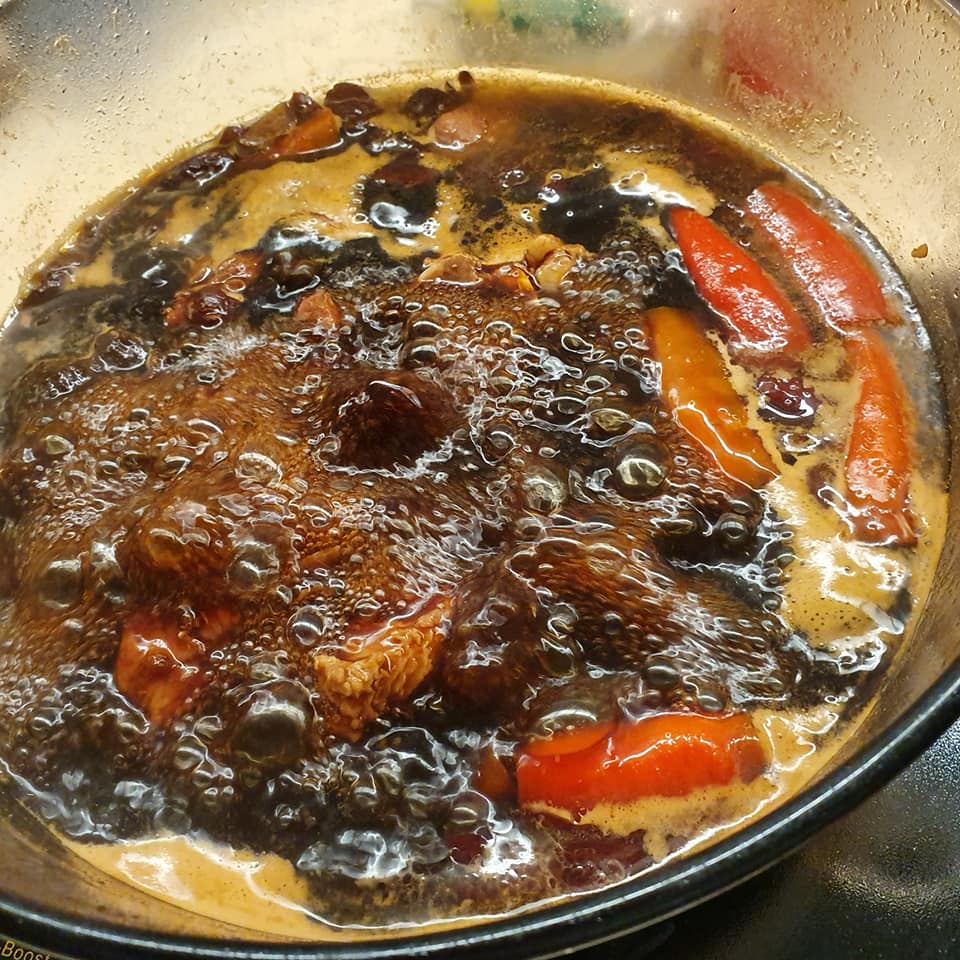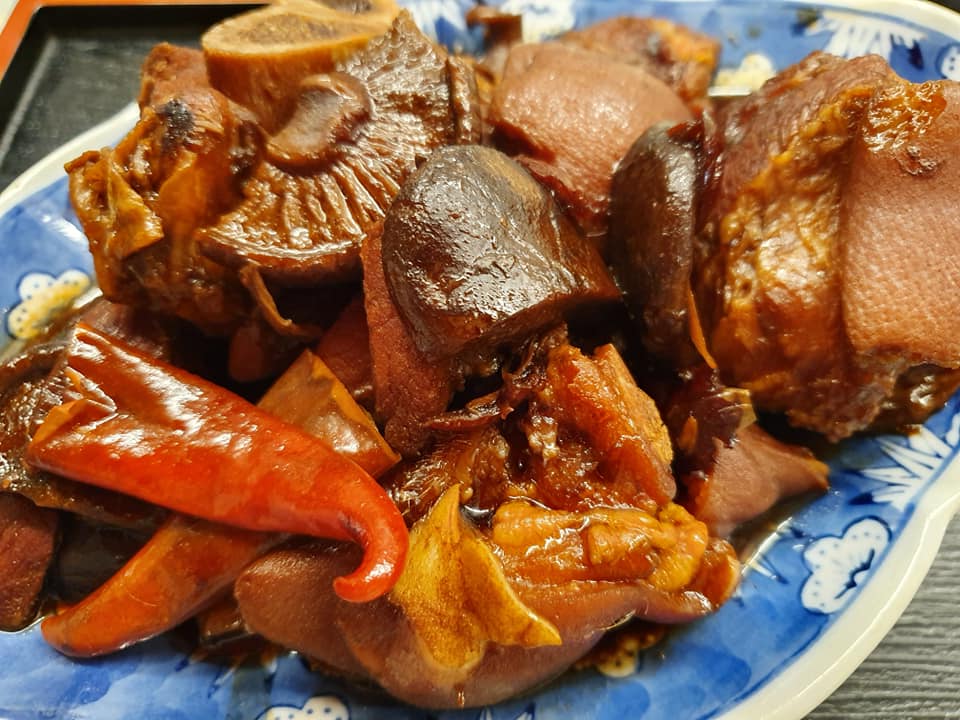 The Before and After of my pot of Black Beauty.
Looks nice to you?
#BlackIsBeautiful
#CatherinaHosoiLifestyle
---
My Dinner
I am limping away due to a pulled muscle on my left leg. I think all due to me carrying a heavy box of soil up to my rooftop garden yesterday. I may need a few days to heal. For tonight I cooked simple but yummy Savoury Oatmeal for myself. (read more…)
#EatHappyLiveHealthy健康愉食
#EHLH
#CatherinaHosoiLifestyle
#CreatorNRoleModelOfEHLH
#CulinaryHobbyClass#
RecipesDevelopmentConsultancy