Showing you how I cook Chinese style Dried Oyster, Lup Cheong (Waxed Chinese Sausage腊肠),Long Beans, Ginger One Pot Rice. My kitchen smells so aromatic now.
Preparation
First I boil some water then pour 1 cup of hot water to soak half cup Chinese style Dried Oyster for 15 mins. Drain and save the soaking water for cooking later. Rinse 1 1/2 Cup Jasmine Rice and drain dry.
Soak 2 Wax Sausages with 2 cups hot water for 10 mins. Then remove the "stocking" & cut sausages to slices. .
Hand pluck Long Beans to short length. Slice 1 thumb sized Ginger.
Cooking: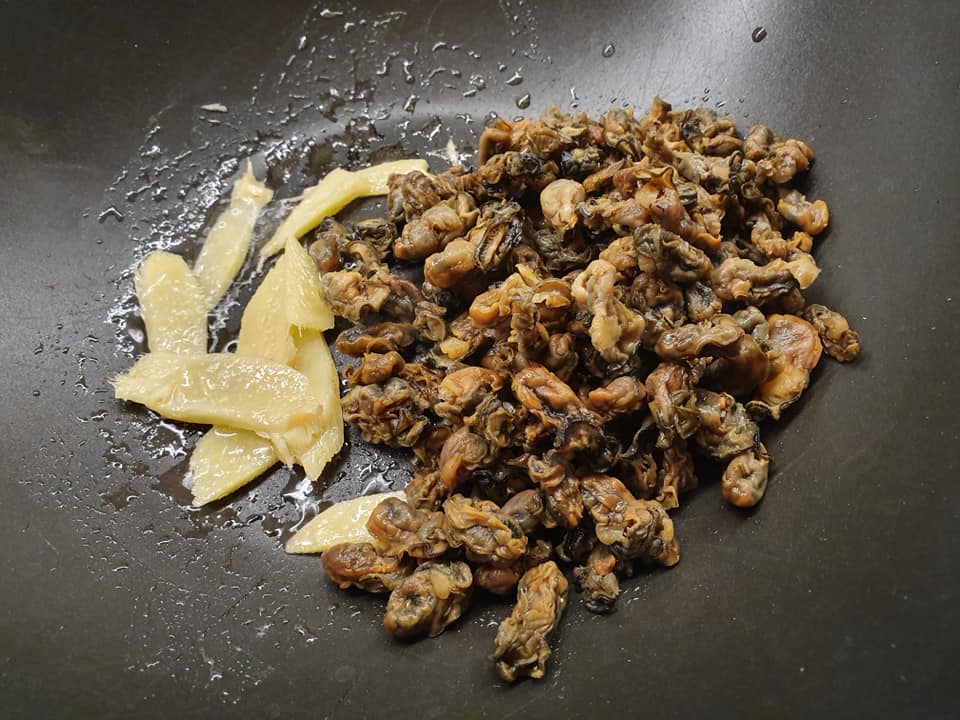 First heat up 1 TBS Sesame Oil in a non stick fry pan. Drop in Ginger slices to fragrant, add in the soaked Oyster to saute for 2 mins.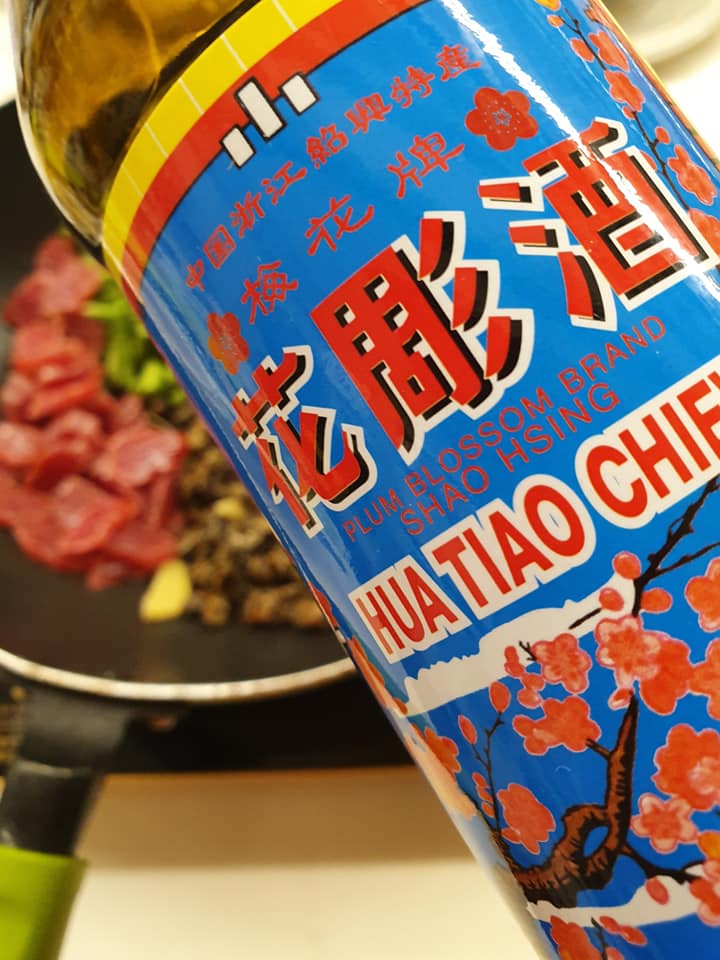 Than, add in Long Beans and Chinese Sausages to saute for 2 mins, dribble in 1 TBS Hua Teow Wine and toss well.
Lastly add in the drained Jasmine Rice and toss to combine.
Transfer all to an Electric Rice Cooker, add in the saved soaking liquid from soaking Dried Oyster plus 3/4 cups Water and 1 tsp Himalayan Pink Salt.

On the switch to cook the ONE POT RICE. It takes slightly more than half hour for cooking in the electric Rice Cooker.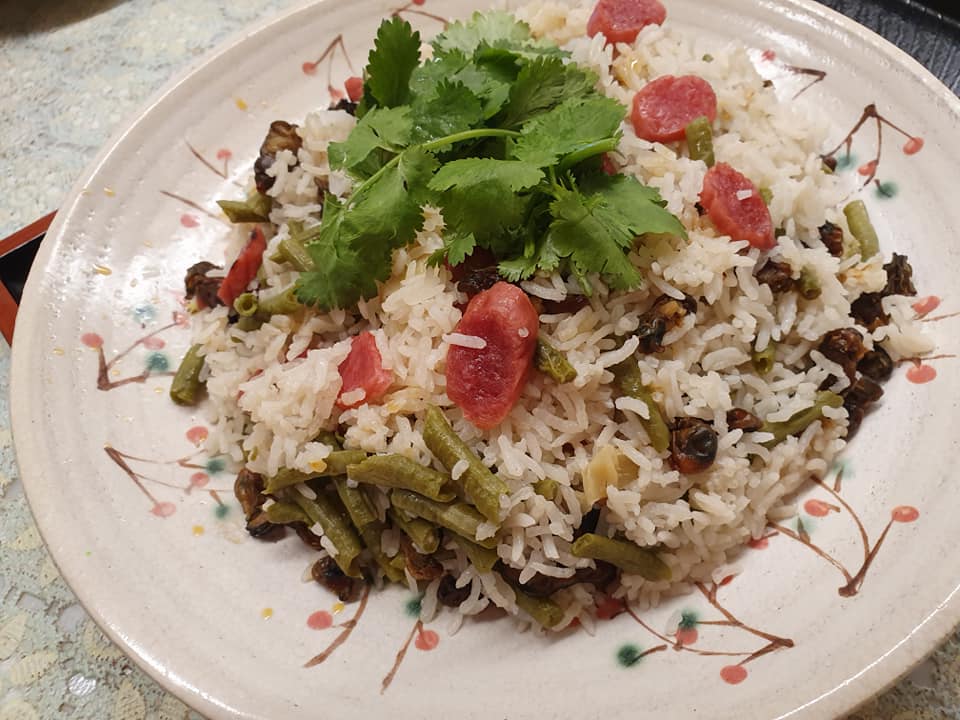 Keep warm until ready to serve. Garnish with some Cilantro leaves when serving this Dried Oyster Lup Cheong One Pot Rice with Long Beans and Ginger
#EatHappyLiveHealthy健康愉食
#EHLH
#CatherinaHosoiLifestyle
#CreatorNRoleModeOfEHLH
#CulinaryHobbyClass
#RecipesDevelopmentConsultancy