From my kitchen in Singapore with love to all of you. Staying at home, today cooking a simple dish of Corned Beef Fried Rice.
Preparation: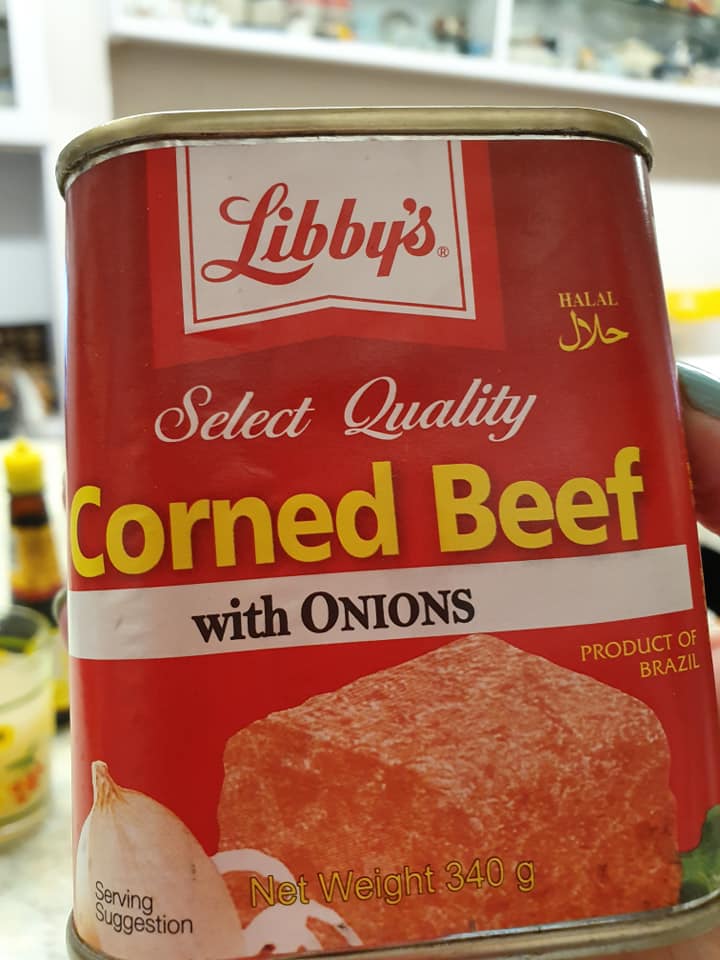 First, I prepare 500g of Xiao Bai Cai 小白菜, 1/3 can of LIBBY'S brand Corned Beef with Onions (100g), 1 serving of cooked Short Grain Rice which I kept in the chiller of my fridge and some Butter.
First rinse the Veggies, divide white stems from green leaves and cut both to small bites.
Cooking:
Heat up a non stick fry pan with 1 TBS Butter. Saute Corned Beef.
Add in hard Stems from Xiao Bai Cai and stir fry for 1 minute.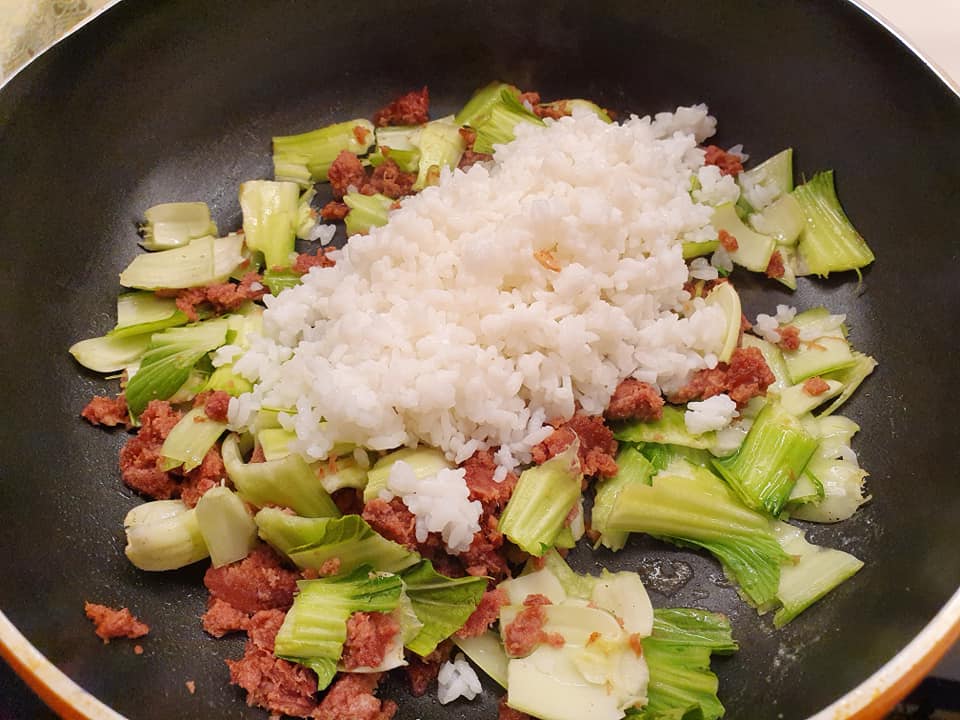 Then add in the overnight cooked Short Grain Rice to toss in the heat.
Lastly add in the Green Leaves of Xiao Bai Cai to combine and just to heat through.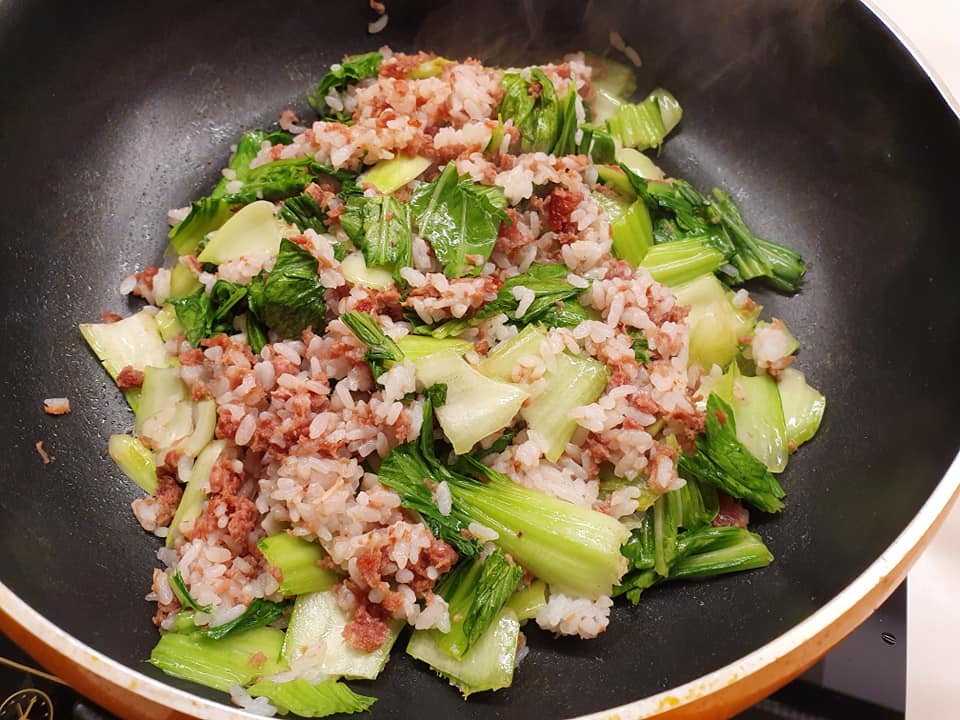 Off heat. No need to add in any salt as the Corned Beef is salty and flavourful enough.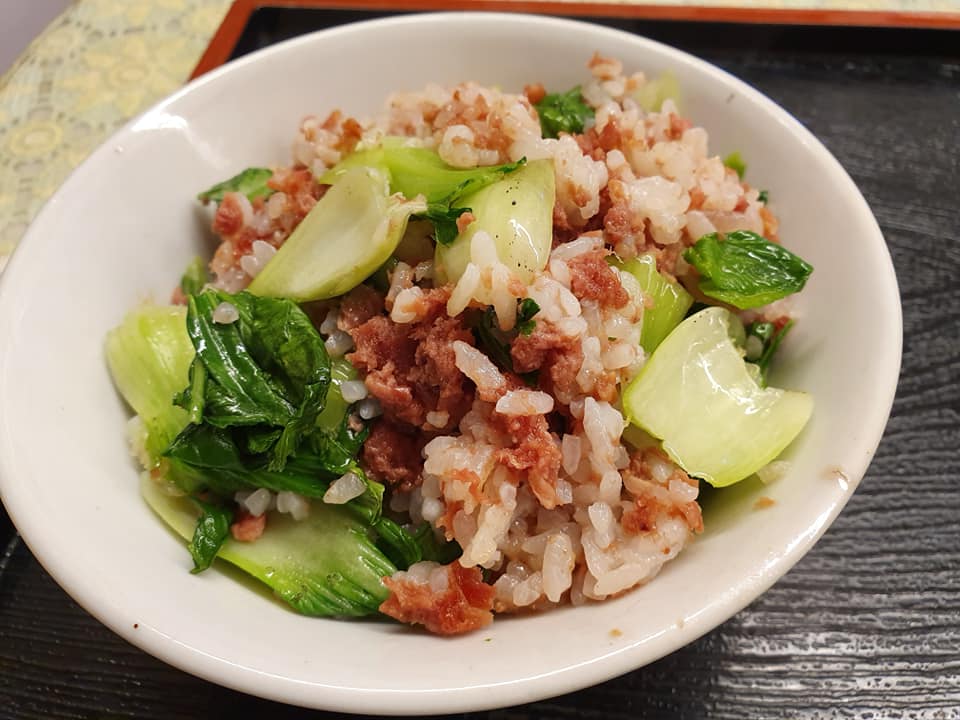 A quick and nutritional balanced Corned Beef Fried Rice is done for my Samurai. He pairs it up with Japanese Aomori Apple Juice. Do try this simple dish yourself.
Check my other recipes in my Blog@CatherinaHosoi.com
If you like my recipe, Please help to share out on your Facebook. Do explore this Blog@CatherinaHosoi.com for more ideas and interesting recipes.
Please subscribe to my BLOG www.CatherinaHosoi.com and get inspired to follow my Healthy Lifestyle and read all the Eat Happy Live Healthy健康愉食(EHLH) recipes that I created. Please also share out to your friends.
#EatHappyLiveHealthy健康愉食
#EHLH
#CatherinaHosoiLifestyle
#CreatorNRoleModelOfEHLH
#CulinaryHobbyClass
#RecipesDevelopmentConsultancy