My Oink Oink Japanese Chinese Fusion creation on the Braising of Pork Knuckle with Mushroom & Red Dates Dish.
Preparation: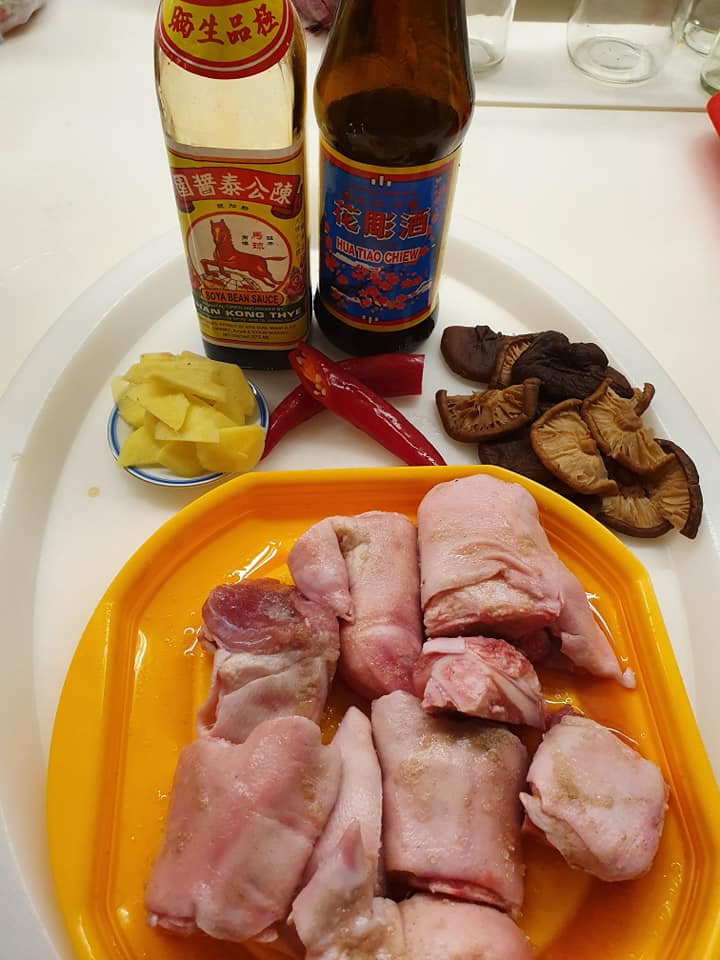 For ingredients I have 1 thumb sized Ginger cut to slices, 2 Red Chillies (cut a slit in the centre), 2 TBS JAVARA Brand Coconut Cooking Oil from Indonesia (or use any Cooking Oil you preferred except Olive Oil).

Also, I have 800g Pork Knuckle which I chopped to big chunks and marinated with 1 tsp Salt, 1 tsp Sugar, a few dashes of Pepper and 3 TBS Hua Tiao Wine花雕酒.

Other ingredients include 10 presoaked Dried Mushrooms, 10 presoaked seedless Red Dates and some chopped Spring Onion for garnishing.

For seasoning, I have 2 TBS Thick Dark Soya Sauce, 1/2 cup *Mizkan Brand Oi Katsuo Tsuyu (Bonito Flavoured Cooking Sauce) and some extra Salt & Sugar for final adjustment of taste.
Cooking:
First heat up Oil in a wok and drop in Ginger slices to saute till fragrant. Then drop in Pork Knuckle chunks and Black Mushrooms to saute till Pork colour changes.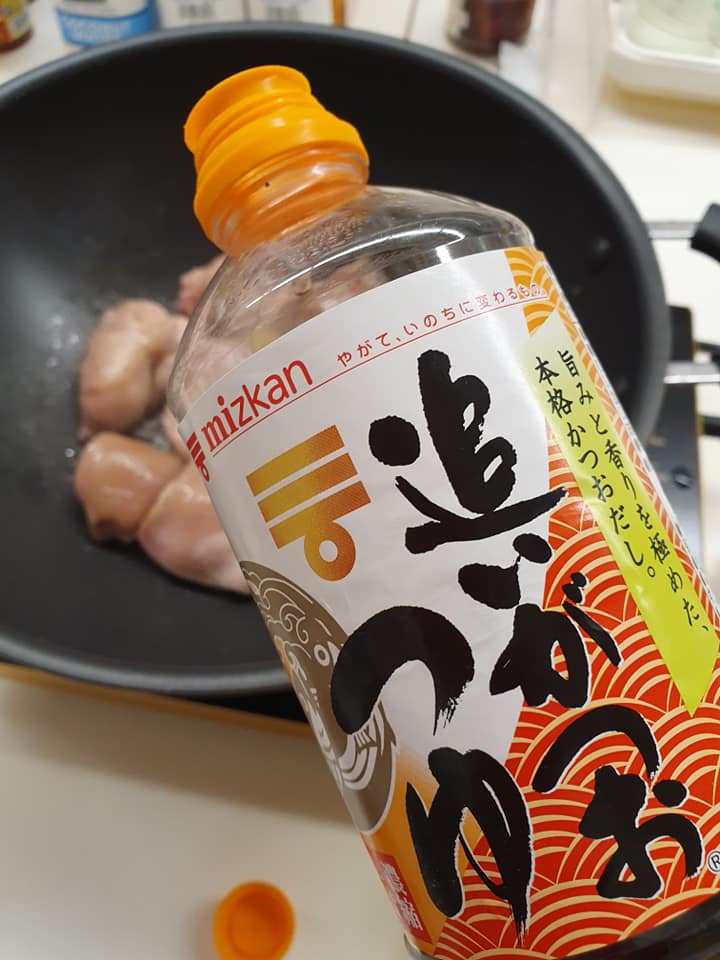 Add in 2 TBS Thick Dark Soya Sauce, 1 litre Water, 1/2 cup *Mizkan Brand Oi Katsuo Tsuyu (Bonito Flavoured Cooking Sauce) and 2 Red Chillies. Close lid and bring to boil with high heat for 20 mins.
After 20 mins, Open lid, have a stir, turn heat to medium and cover with lid. Continue boiling for 45 mins, on and off open lid to have a stir to prevent sticking to the base of wok.
After cooking for 45mins, open lid and add in Red Dates. Continue boiling for a further 10 mins with lid covered. When time is up, adjust final taste by adding a little Salt and Sugar to taste if necessary.
The gravy gets thick finally and Pork Knuckles becomes soft.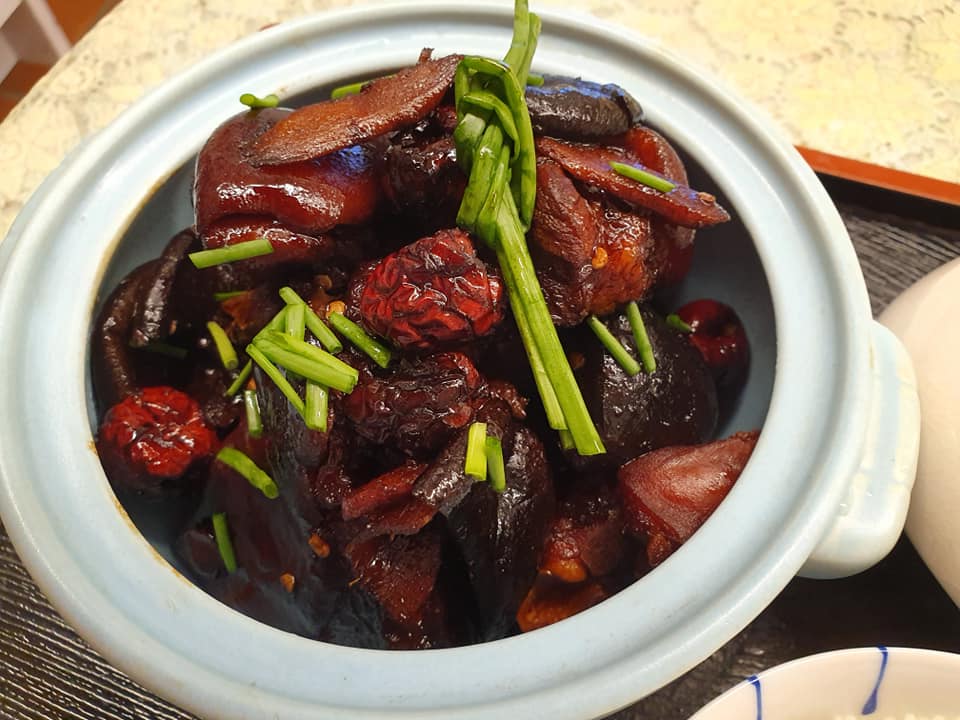 Off heat, garnish with Spring Onion in ready to serve with Rice. Pork Knuckle is rich in Collagen. Yummy!
#EatHappyLiveHealthy健康愉食
#EHLH
#CatherinaHosoiLifestyle
#CreatorNRoleModelOfEHLH
#CulinaryHobbyClass
#RecipesDevelopmentConsultancy